Most Anticipated Games of 2022 – The Top Releases Coming This Year
If you're like me, then the New Year rings in a lot of excitement. Overall, 2021 ended up bringing us some incredible games. For another pandemic year, we had no shortage of great things to play. 2022, however, could end up being something historic. From the return of some major franchises to brand new IP and some surprises, there's a lot to look forward to. In fact, there's something for everyone heading into this year. Additionally, we know that many years bring surprise announcements we didn't see coming. That said, here are the most anticipated games of 2022 that, release date or not, we expect to play in this New Year.
Elden Ring – One of the Leading Games of 2022
Image Credit: FromSoftware
I'm not one to fawn over the Dark Souls games. That said, I do recognize them as some of the most influential games of the past two decades. In fact, they're so massive to the industry, George R.R. Martin quit pretending to write The Winds of Winter to work on the story of the newest Souls-like. Just kidding, George. Elden Ring was delayed to February 2022 last year, and nobody batted an eye. That's how you know people want to play this game. Whenever it arrives, they'll be ready.
Mixing the gameplay of Souls titles and a brand-new fantasy world from the minds of Martin and Hidetaka Miyazaki, what could go wrong? This is a definite title on top of many most anticipated games of 2022 lists. Added bonus, we get it pretty early in the year! Elden Ring releases on February 25, 2022.
Horizon: Forbidden West – A Sure-Fire Hit for Sony
Image Credit: Sony
One week before Elden Ring releases, we return to the world of post-apocalyptic America. That's right, friends, our favorite redhead robot dinosaur hunter is back in a brand new adventure. Much like Elden Ring, Horizon: Forbidden West also experienced a release delay. That said, everything we've seen of the game is absolutely what you'd want from a sequel to Zero Dawn. Sony knows how to bring us AAA single-player experiences, and this is sure to be another gem for the PS4 and PS5.
Backdrops like a ruined San Francisco and the Yosemite Valley will provide us with familiar environments to explore. It's likely to be one of those early 2022 games we talk about all year long. New items and freeform climbing are also going to make this game a lot of fun to just immerse ourselves in. Don't stress about having to wait too long for this one. Horizon: Forbidden West releases on February 18, 2022.
Pokémon Legends: Arceus – A New Spin on the Pokémon Games
Image Credit: Nintendo
While I'm still loving every minute of Pokémon Brilliant Diamond and Shining Pearl, I'm ready for a new adventure. One thing that many of the mainline Pokémon games can't boast is a lot of variety. You catch monsters in turn-based combat, fight other trainers, and collect badges. Pokémon Legends: Arceus dives into a new way to experience the world of Pokémon, taking elements from other franchises under the Nintendo umbrella.
I can't say I'm comfortable with calling this one a Game of the Year contender, just because we still don't know what it's going to be like to play this game. While it's one of the biggest games coming out in 2022, it's still sort of a mystery. We've seen surprisingly little gameplay so far, so we're sort of going into this one a bit blind. That said, it's so exciting to know we're getting a new way to experience this iconic IP. With some gorgeous art styles and plenty of Pokémon lore mixed in, I'm thinking this will be a hit. Pokémon Legends: Arceus releases on January 28, 2022.
Starfield – Bethesda Games are Tough to Beat in the Most Anticipated Category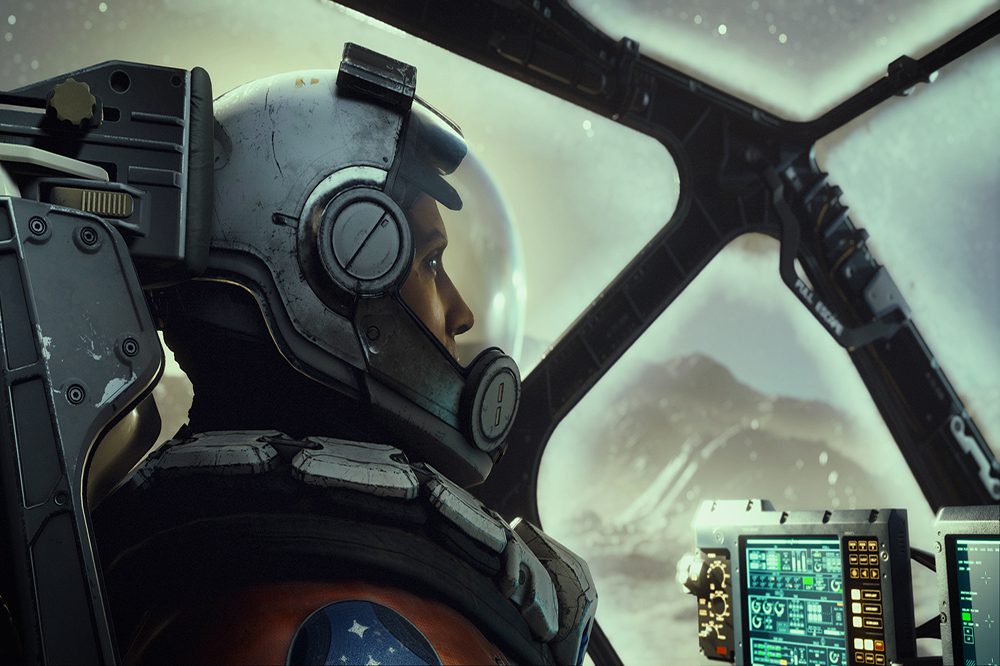 Image Credit: Bethesda
I've visited the Starfield website more times than I'd like to admit. It's one of the most anticipated games of 2022 and for good reason. Imagine the exploration and RPG elements of something like Fallout or The Elder Scrolls. Now, take that experience to space. Hell yeah, right? Who says no to a Bethesda game set in space?
There's a lot to still learn about this game. Given the high-profile role the game played in summer game conferences, we'll likely see more of this one later this year. That said, I don't know if anything could make me not want to play the game at this point. Bethesda's grand return to major releases in the games industry is a brand new IP. That's enough to get me on board on day one. Starfield is set to release on November 11, 2022.
Gotham Knights – WB Games Montreal's Grand Return to DC Universe Video Games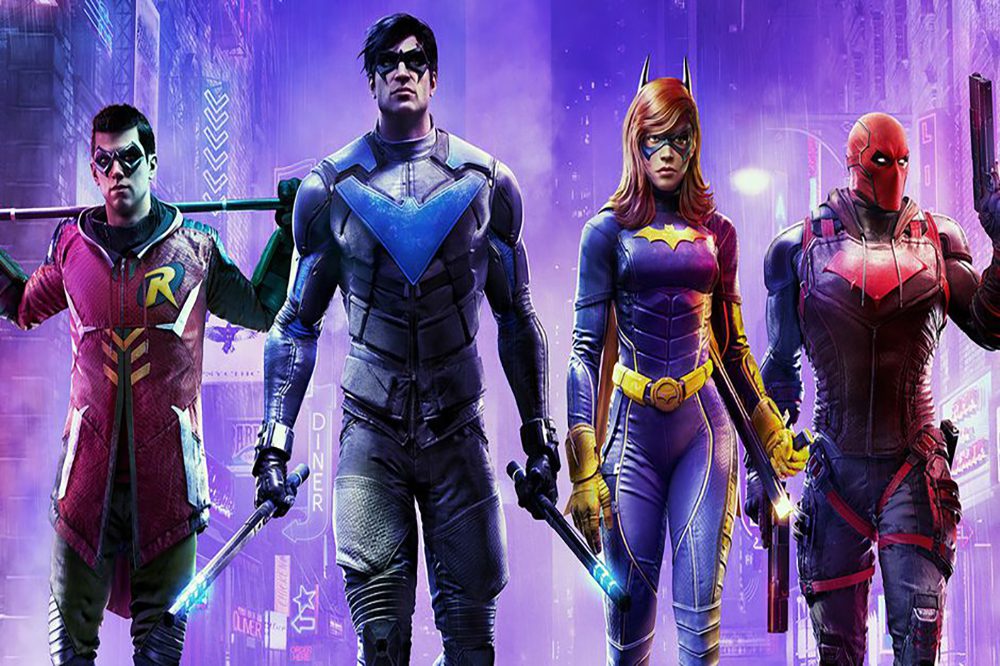 Image Credit: WB Games Montreal
I feel like once a month I find a way to praise the Batman Arkham games. WB Games Montreal handled one release in that series, Batman: Arkham Origins. Personally, I loved the small differences it offered alongside the Rocksteady-developed games. I'm eager to see the spin of WB Games Montreal put on the ability to control many members of the Bat-Family. In terms of the most anticipated games in 2022, this is going to be a big one.
Controlling Nightwing, Batgirl, Robin, and Red Hood while taking on the Court of Owls is like DC Comics fan's dream. Mine too, even though I can't say I'm up to date on all of the lore and history of the Court of Owls. Luckily for me, I have time to catch up on the comics before this one releases. Hey, maybe you'll even see a post about who the Court of Owls is here at Comic Years before then. No release date yet for this one, but it is set to hit shelves in 2022.
The Legend of Zelda: Breath of the Wild 2 – The Most Anticipated Game of 2022
Image Credit: Nintendo
Last but not least, what else could win our most anticipated game of 2022 other than the sequel to one of the best games ever made? When people started saying Breath of the Wild was the best game ever, I sort of scoffed a bit. Then, I thought about it. I think they may be right, no matter how grand the declaration is.
We still don't have a release date for this one yet, but it's bound to be the biggest game of the year when it comes. My best guess for a release announcement: E3. Nintendo loves using its pre-recorded E3 presentations to make big announcements. Look for this summer to be the start-up to the real hype train for The Legend of Zelda: Breath of the Wild 2.
Let us know what you're looking forward to most in the New Year! If you have a few most anticipated games of 2022 to share, then drop them in the comments. We hit the top-tier titles in this article, but we're previewing much more this month on Comic Years. Keep reading for all things gaming, comics, and pop culture.
Featured Image Credit: Nintendo
Taylor is the Gaming Editor of Comic Years and a lifelong fan of video games. He holds two degrees in Political Communication and wrote a Master's Thesis on resistance movements, race, and the exploitation of college athletes. His wife and two Toy Australian Sheppards keep him sane.
Leave a comment