Mobile Legends vs LOL: Assassins Side-to-Side Comparison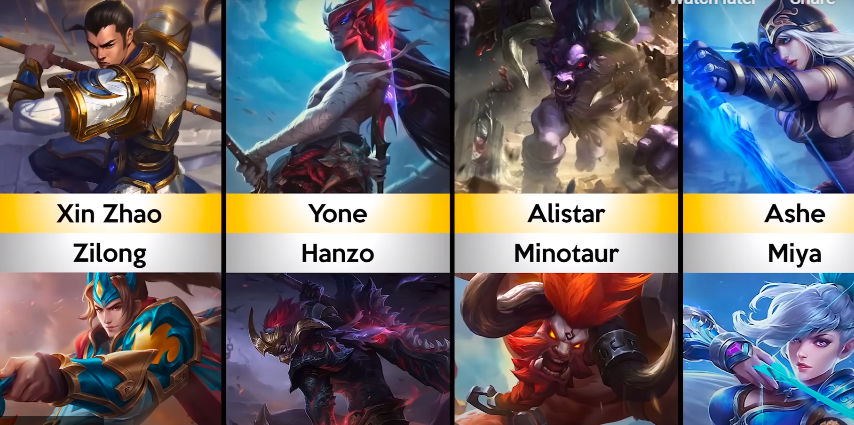 Over the last couple of years, LOL players got the opportunity to try out two unique mobile versions of their favorite video game. I, myself, prefer Mobile Legends over Wild Rift. Therefore, here are side-to-side comparisons of best assassins in Mobile Legends vs LOL, such as Zilong, Martis, Balmond, Karina and other heroes. 
Mobile Legends vs LOL vs Wild Rift
After a couple of years of playing both Mobile Legends: Bang Bang and League of Legends: Wild Rift, I came to a couple of conclusions. Firstly, which do I like better (as a LoL player myself)? My brutal opinion is that MLBB is way better than Wild Rift. 
While Wild Rift offers a variety of OG characters from League of Legends such as Jinx, MLBB offers a new perspective to these characters. With each of these characters comes a heartbreaking background story and a similar set of skills. Moreover, this article will show the comparison of assassins from Mobile Legends vs LOL. We will talk about heroes such as MLBB's Zilong, Hanzo, Hayabusa, Karina, and a couple of other assassins from MLBB. 
MLBB Assassins compared to LOL Heroes 
Here's our side-to-side comparison of best assassins in Mobile Legends vs LOL. The first one is, obviously, Zilong. This assassin from Mobile Legends is almost equal to Xin Zhao in League of Legends. Both of these assassins possess amazing swordsmanship skills, with similar damage inflicted. Moreover, check out the MLBB skin for Zilong, similar, right?!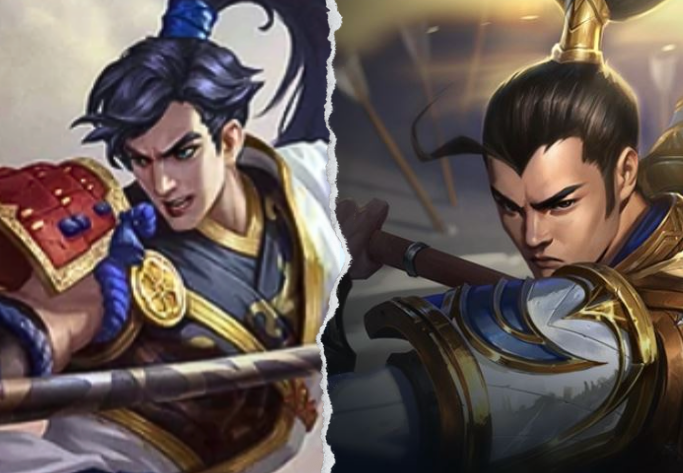 Zilong and Xin Zhao side by side
The next popular MLBB assassin is Hanzo. As one of the strongest assassins in the mobile version, Hanzo stands side by side with LOL's Yone. Both of them have a unique ability, in which their souls leave the body temporarily, with their spirits then dealing significant damage to opponents. Here's a side-to-side preview of this skill in Mobile Legends vs LOL.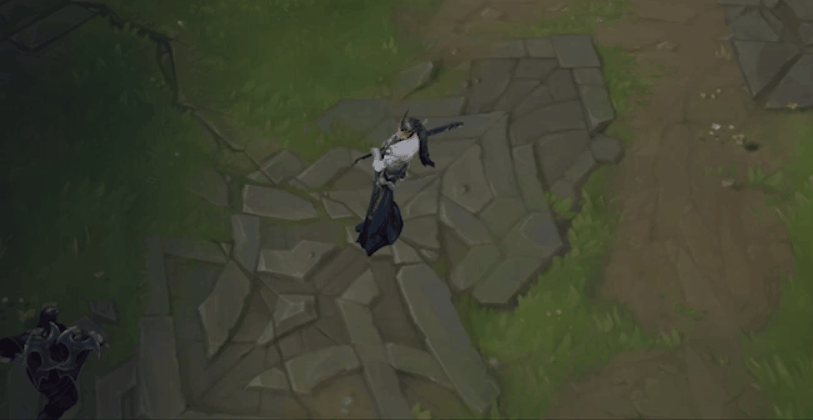 Hanzo and Yone's skill comparison
We are moving forward to another great Mobile Legends vs LOL comparison, and this time we're talking about Karina. MLBB's Karina has the same abilities as LOL's Katarina. Apart from the similar names and appearances, these two are one of the strongest assassins in both game versions. However, Katarina may be slightly stronger due to her Death Lotus ultimate.
Next, if you're an Attack on Titan lover, you probably love playing Fanny in Mobile Legends. Well, you'd be happy to hear that you can also play Camille in LOL. This female assassin is unique due to the special gear she uses, similar to Eren's 3DM gear. Comparing the two in Mobile Legends vs LOL confirms that Fanny's damage when blinking is significantly higher. 
Last but not least, Helcurt is one of the deadliest opponents you can get in MLBB. This assassin looks and acts the same as LOL's Nocturne. Both of them cast a temporary shadow, which allows them to hunt in the dark. Which assassin do you love to play the most?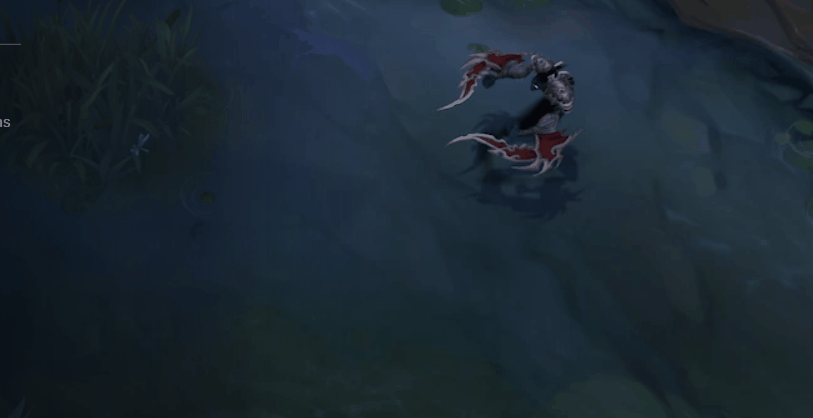 Helcurt vs Nocturne
Obsessed with anime, all-things magical, collecting rare editions and funko pops, Natalija is a young writer who strives to read every comic and manga out there!
Leave a comment