Microsoft Flight Simulator Might Have Real Life Ramifications
In the 90s, a lot of people experienced Microsoft OS gaming triumphs. The game wasn't just some arcade flying experience. What started as a series of editorials ended up being a huge development tool for Microsoft. Now, as we look to a new Microsoft Flight Simulator in 2020, the game is set to have real life ramifications for things like flight training, open source game development, and global toolkits for some of our most ravenous natural disasters. 
History of Microsoft Flight Simulator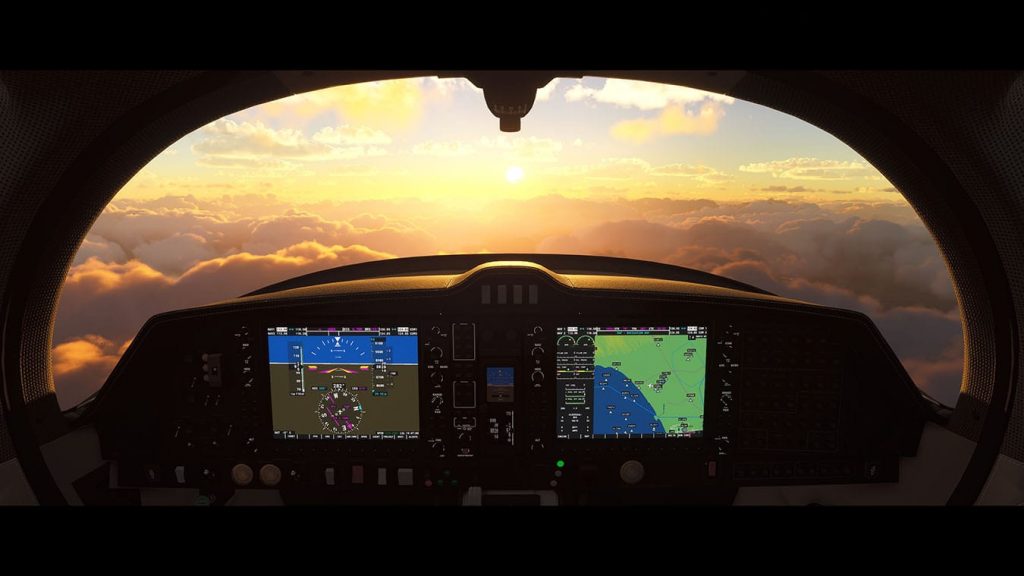 Image Credit: Microsoft
The early days of Microsoft Flight Simulator had less to do with game development, and more to do with the early days of 3D graphics. In a series of articles, computer software engineer Bruce Artwick introduced a program he created to depict a flight simulation. The project gave him the material to finish his master's thesis. He also soon got a phone call from Apple's Steve Jobs. They wanted a full blown flight simulator program on their Apple II computer. That would make it the first software of its kind. Well, Artwick got it done, and then developed versions for Radio Shack and Windows. It was the best selling software for the Apple II of all time, and soon after, Windows produced a license for the product. 
Additions and Features
What began as a simple concept evolved with each iteration. Microsoft continually supported new versions of Microsoft Flight Simulator, meaning each update had new features. Even non-flight minded Microsoft PC owners found a love for the game. A huge part of the series' boom in popularity was the realism tied to the flights. The realistic nature of the game was two-fold. Two versions of the game that developed: Standard and Professional. The former was a typical flight experience with a few different types of aircraft and a more beginner-friendly introduction to flying. The latter included more types of aircraft, improved scenery for a realistic experience, and more tools in the cockpit. 
Fans began to grow even more engrossed in the game as more and more cities were added. Suddenly, you could fly from your hometown airport to a city you always wanted to visit. The game even ended up in mall kiosks so people could try it out before, hopefully, buying it for their home computer. Unfortunately, things at Microsoft weren't going great, and the team working on Microsoft Flight Simulator was soon going to bear the brunt of the company's cutbacks. 
Why Did Microsoft Stop Making
Microsoft Flight Simulator
Games?
Strong sales and growing popularity with casual fans of flying and video games were earning Microsoft Flight Simulator a regular seat at the table. Then, a few years of Microsoft mismanaging its corporate funds and budget crashed head first into a global economic crisis. This made for a rough end of 2008. Fifty employees regularly working on Microsoft Flight Simulator were let go, and many more across the company lost jobs as well. A reboot in 2012, titled Microsoft Flight, hoped to feature the same visual elements of Microsoft Flight Simulator with a simpler flying mechanic. The game ceased further development after a rough launch. For all intents and purposes, Microsoft said bon voyage to the series. 
2019's Surprise Announcement of the New Game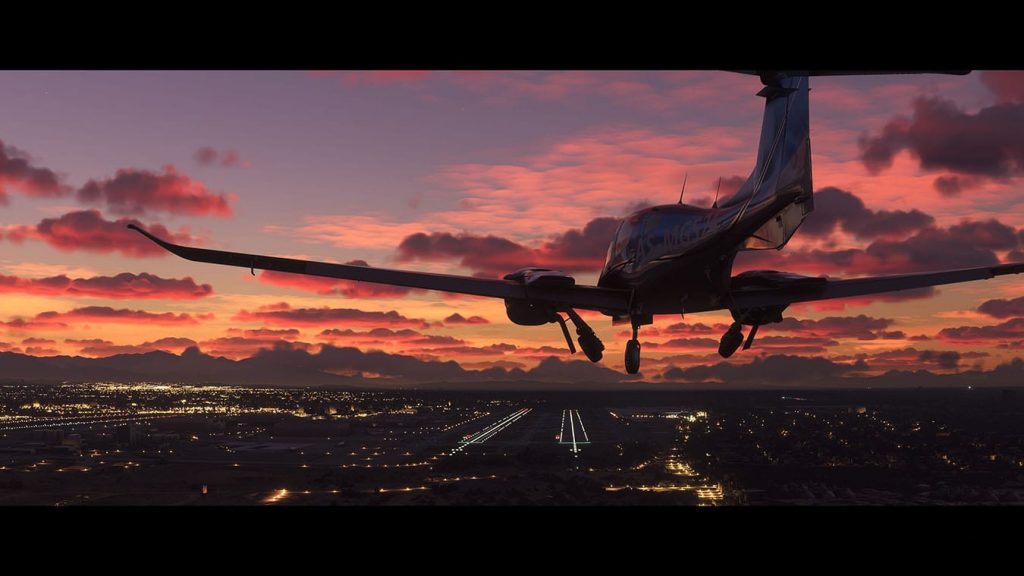 Image Credit: Microsoft
Microsoft Flight Simulator is back in the news thanks to a June 2019 announcement and trailer. A few of the key elements of the game's hype are nostalgic in nature, sure. The real key here is the incredible visuals possible now in 2019. 4K resolutions and graphics are going to make Microsoft Flight Simulator one of the best looking games on the Xbox One. It's also coming to PC, and Game Pass Ultimate subscribers can play on both platforms for free at launch. The real key to all of this coming together is technological advances in how we document the Earth itself. It helps that the team behind A Plague's Tale is developing the new entry, but it's crucial that we now have a lot of different ways to see the Earth. 
From NASA cameras that document forest fires to cameras that simply sit atop traffic lights, we have a view of the world we never had before. Consider the response to the original game in 1983 from PC Mag, which celebrated the game's "extraordinarily realistic" visuals. Now, add in 36 years of progress in computing and processing, plus the photos and videos we have of the Earth. It's an unrivaled video game experience in terms of things looking photorealistic. It's awesome to play Assassin's Creed or Spider-Man and think, "wow, this looks just like the real thing." It's not going to compare to technology and imaging going into Microsoft Flight Simulator. That, of course, has some real world ramifications to it.
The Importance of Open Source Earth Imaging
Image Credit: Microsoft
Microsoft Flight Simulator Jorg Neumann isn't just excited about the game coming in 2020. The contributions from NASA and other entities make the developer very optimistic. In five years, Neumann believes, we'll have an open source model of the entire planet. Why does that matter? Well, for one, it improves our ability to scientifically monitor things like deforestation and melting ice caps. These sorts of monitoring programs are already in full effect, but now the technology could be developed into a software for consumers. It's easy to disassociate from climate change, but seeing it play out in front of you on your phone might convince some people of its harmful agency in our lives. 
The open source Earth prospect means something great for gaming too. A lot more studios, with far less resources than say an Insomniac Games or Ubisoft, could make a game inside a realistic Chicago or Boston. Or hey, maybe the next Far Cry game takes place in a to-the-mile recreation of South Africa. Open source software means its available for all who want to use it. That could transform some smaller studios with top-tier talent into massive powerhouses in gaming.
Ten Years of Support Coming to the New Title
The team behind Microsoft Flight Simulator has agreed to work on the title for 10 years after its launch. That's an insane amount of time to develop better flight experiences. Think of the improved visuals and growing changes in Earth recreation. It's going to play a major role in gaming and major tech sectors. At launch, the game will look and feel great. Just think about what we might have in 2030. It's going to be one of the biggest stories to watch in the next decade, for gaming and technology.
Are you excited about Microsoft Flight Simulator? Let us know in the comments! If you love all things Xbox, then check out Black Friday Deals on the way as well! Comic Years is here to bring you everything gaming, comic books, and pop culture!
Featured Image Credit: Microsoft
Taylor is the Gaming Editor of Comic Years and a lifelong fan of video games. He holds two degrees in Political Communication and wrote a Master's Thesis on resistance movements, race, and the exploitation of college athletes. His wife and two Toy Australian Sheppards keep him sane.
Leave a comment