Mass Effect Legendary Edition Sales Exceed EA's Expectations
We don't have an exact figure for Mass Effect Legendary Edition sales. That leaves us to speculate as to how well the game actually sold. For months now, we could only go on what we saw online. In our not-so-scientific opinion, it seemed like the game was wildly popular. Discourse about this iconic space trilogy is still wildly active online. Hell, I can't stop thinking about the game and it's been months since the launch of this remastered collection. We might not have exact numbers, but EA is now adding their take on the sales performance of the game. Electronic Arts shared this week that sales for Mass Effect Legendary Edition exceeded their expectations and that sales were "well above" what they planned. Here's what the publisher of the iconic series who ended up purchasing BioWare had to say.
Mass Effect Legendary Edition Sales Performed "Well Above" EA's Expectations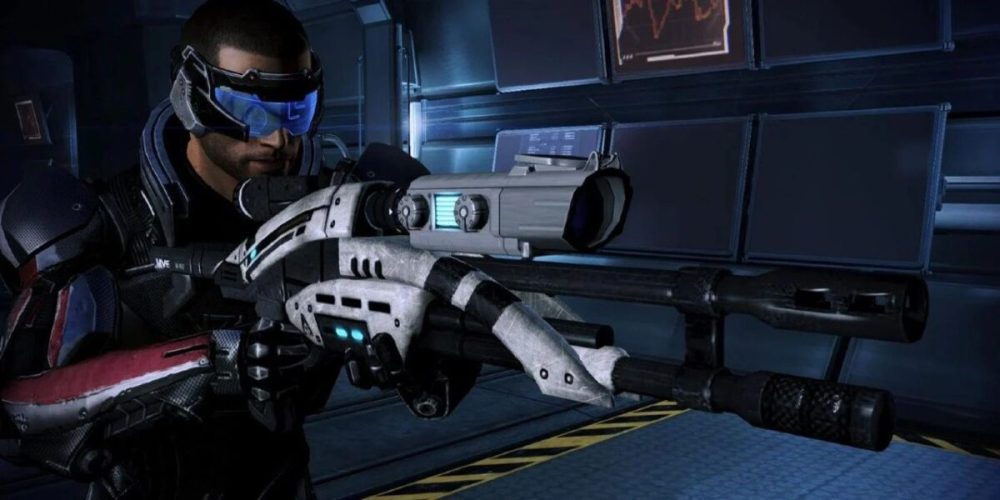 Image Credit: BioWare & EA
During a recent Earning Call for Electronic Arts, EA explained that Mass Effect Legendary Edition sold beyond their expectations. That's good news for fans who want more from this series. We already know that a New Mass Effect Game is in some sort of development stage at EA. That announcement at last year's The Game Awards came before the Legendary Edition sold well. All signs point to the next game possibly being the first in a revitalized series. At least that's what I'm hoping with every ounce of my soul.
In my Mass Effect Legendary Edition review, I wrote that the experience of revisiting these games was remarkable even with the minor yet noticeable changes added. I'm happy to see the game sold well and I'm even happier it means EA is intrigued by more games rather than hesitant. EA CEO Andrew Wilson added in the call that "the remaster of the first three Mass Effect games reignited the passion of fans around the world."
Let's just say that a poor performance occurred with the trilogy. EA was likely to continue work on a new game. We did receive a post-trilogy entry in this franchise, but some would rather forget Mass Effect: Andromeda. In a lot of ways, the game was a glimpse at what the franchise's next entry deserved. Let's hope the next game is fueled with more passion and vision. It's the least EA owes a series that can still grab our attention all these years later.
If you're still playing through the Legendary Edition, then let us know where you're at in your progress! Thanks for reading Comic Years for all things gaming, comics, and pop culture.
Featured Image Credit: EA & BioWare
Taylor loves to play video games in his spare time. He has two degrees in Political Communication and wrote his thesis on Marxism and the exploitation of college athletes. In his spare time, he loves spending time with his wife and two Toy Australian Shepherds. He's always got headphones in, and he's a diehard Cubs fan.
Leave a comment