Marvel's Midnight Suns Preview – Gameplay Details and Characters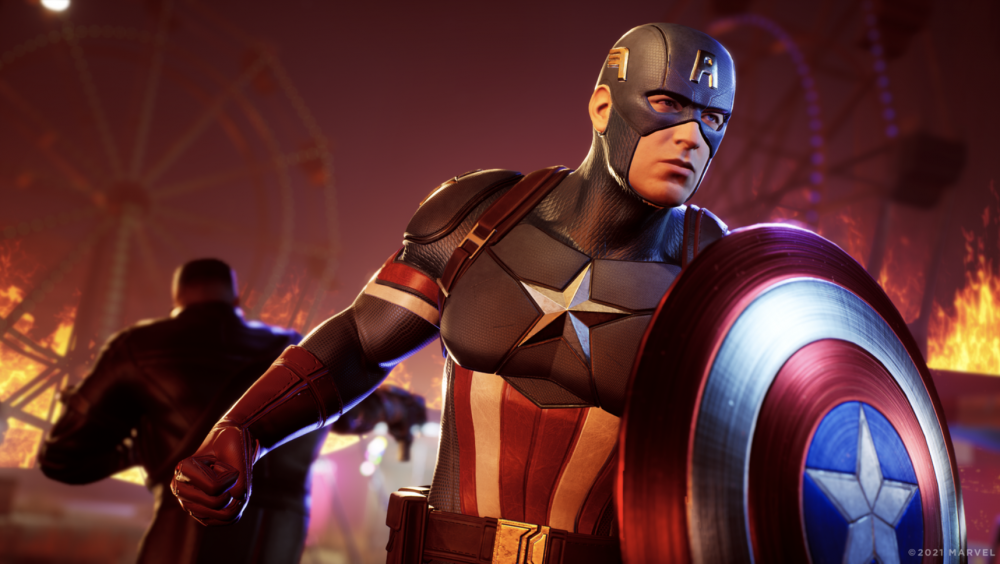 .One of the most incredible reveals in Gamescom Opening Night Live was a new Marvel game. Unlike the Square Enix project that continues to move forward despite lackluster response, this game is wholly different. Yes, you'll recognize some Avengers in the upcoming project from Firaxis Games, but if you know the developer, you can tell where this game is heading. The popular team behind the XCOM series is bringing tactical combat to the Marvel world, but with some big changes from their iconic franchise. If you're curious about what we're going to see in this upcoming game, then you're in there right place. From characters and gameplay details to a relationship mechanic, let's preview Marvel's Midnight Suns with what we know so far.
What We Know About the Marvel's Midnight Suns Game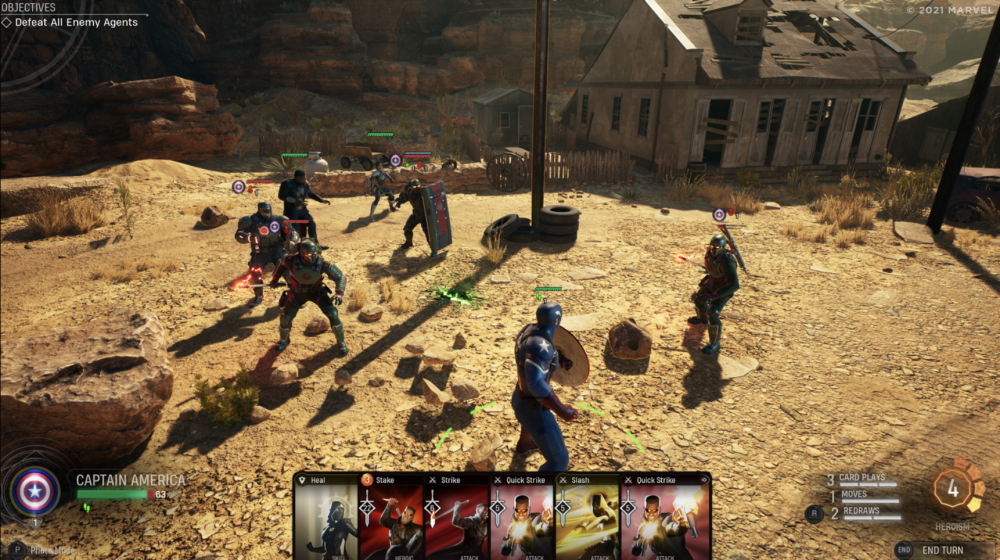 Image Credit: Firaxis Games
According to initial previews and reports, we know quite a bit about the concept surrounding Marvel's Midnight Suns. XCOM developer Firaxis will bring us a new Marvel experience that rivals some of the recent projects the illustrious studio developed. In my opinion, the concept of the gameplay for this new game looks incredible. It's not just a board-based tactical game. XCOM is a beloved series but also wildly one-dimensional. The real twist to this experience, other than the Marvel heroes, is the use of deck-based combat and action.options. From what we see in gameplay previews, as well as the image above, you'll use a deck of cards to attack enemies. Players move their heroes on a board akin to XCOM but turns consist of drawing and playing cards instead.
As far as included characters go, you'll play as a new hero called the Hunter. This is a chance players don't get often: creating their own Marvel hero. You'll have a mother, Lilith, who is the Mother of All Demons. She's the one causing all the trouble that you and your hero pals now have to take care of. Together, you can save the planet, but you'll need to bring others along to help. Alongside your character will be Avengers, Runaways, and X-Men members that range from MCU favorites to underrated characters from the comics. Sure, there's Iron Man and Ghost Rider, but Firaxis also says we'll get more than just the usual suspects.
The last thing to really note and look forward to is the relationship mechanic. No, you can't bring your dream 'ship of Magik and Blade to life in the game. What you can do, however, is team characters up in unique ways so that they bond. It's not unlike when new groups and teams form in the comics. The more time they see combat together, the more they gel when the going gets tough. While some people hoped we'd see a romance option between characters akin to Mass Effect, that's not the type of relationships Firaxis wanted to feature. In fact, it's almost more logical that these relationships would be spurred from loyalty and kinship rather than anything romantic. It's disappointing for some, but other details leave me more excited than let down.
More Details and Tentative Release Window
There's an interesting thing happening right now with Marvel games. We know the MCU inside and out at this point. That said, games are not using the likeness of actors from the MCU in-game. That's not necessarily a "bad choice" but an interesting one. For example, we all think of Robert Downey Jr. when picturing Iron Man. It's inevitable after so much time with the actor on-screen. What reaction do players get to seeing someone else in a game that's not the MCU actor? For me, I can get past it pretty easily. Others online raised criticisms for Marvel's Avengers looking like a discount MCU lineup. I don't have a solution to this, nor do I think it's necessary to use MCU likeness. In short, it's a storyline we'll likely see play out as we near the release of Marvel's Midnight Suns.
No preview for Marvel's Midnight Suns would be complete without a shoutout to the Midnight Sons, a team from Marvel Comics first introduced in 1992. In a "Ghost Rider" run from the 90s, we saw a new team emerge with a unique array of heroes. Some associated heroes include Hellstrom, Jennifer Kale, Morbius, Werewolf by Night, Doctor Strange, and Ghost Riders Danny Ketch and Johnny Blaze. In the first appearance of this group, "Rise of the Midnight Sons (1992)," Danny Ketch and Johnny Blaze learn that Lilith, the Mother of All Demons, is back on Earth. She plans to take demon children and bring hell to humanity. While this is closely related to the plot we know the game will feature, Firaxis says it's not a direct retelling. They are finding inspiration in the comic runs rather than adapting them.
Many of the characters from the runs in the comics will appear in the game. That's a fun plus for those familiar with the many runs of the Midnight Sons. There's a really cool demonic, evil element to all of the stories featuring this group of heroes. I hope that comes through in the game, and we won't need to wait all that long to find out. Marvel's Midnight Suns is set to release in March 2022 for PC, PS4, PS5, Xbox One, Xbox Series X|S, and Nintendo Switch. If you're a fan of the comics with this group or looking forward to the game, then let us know in the comments! Thanks for reading this Marvel's Midnight Suns preview and as always, keep reading Comic Years!
Featured Image Credit: Firaxis Games
Taylor is the Gaming Editor of Comic Years and a lifelong fan of video games. He holds two degrees in Political Communication and wrote a Master's Thesis on resistance movements, race, and the exploitation of college athletes. His wife and two Toy Australian Sheppards keep him sane.
Leave a comment