Mario Kart 8 Deluxe Becomes Best-Selling Game In The Franchise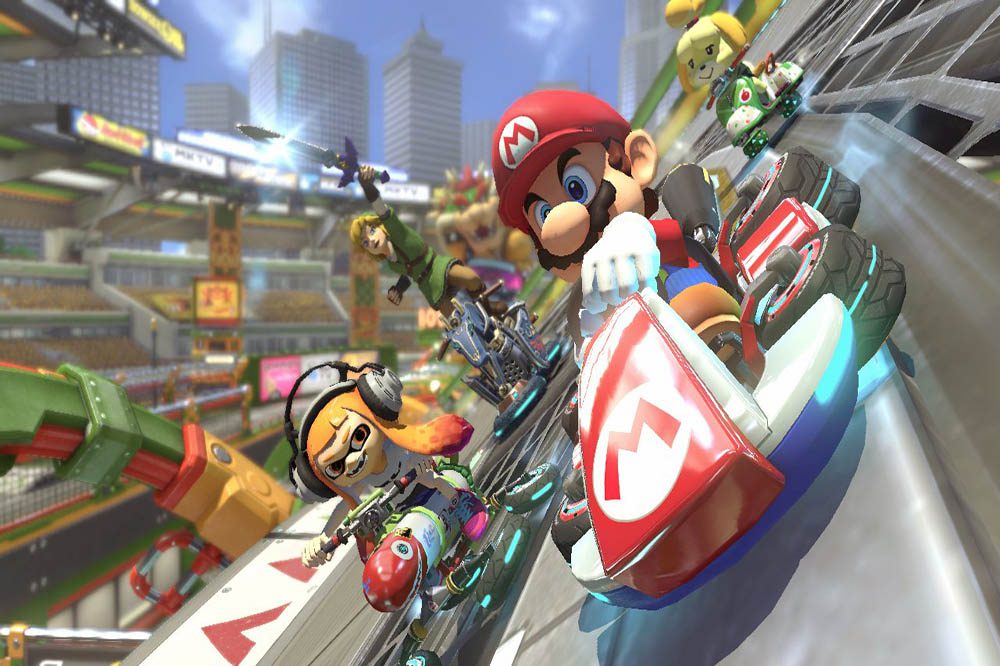 For fans of Nintendo, there are some franchises that truly feel like staples in our social lives. There are the nights we spent playing Super Smash Bros. There are certainly those The Legend of Zelda pre-orders we purchased months before the game released. Of course, there's also the most successful racing game of all-time: Mario Kart. Over the years, the franchise offered more than just an easy-to-play party title. The franchise became a toy line, a ride at Super Nintendo World, and so much more. Despite countless releases on various consoles, Mario Kart 8 Deluxe became the best-selling game in the franchise of all time. Does the game truly stand as the best release of all the past entries? Here's the thing: we might not have an answer to that we can all agree on. That said, here's what Nintendo shared about the game's lifetime sales this week.
Mario Kart 8 Deluxe for Nintendo Switch Becomes Best-Selling Game in the Franchise
Image Credit: Nintendo
In Nintendo's 2021 Q2 earnings report, the company shared updated sales numbers for a number of its titles. Those sales numbers show what we already know: the Switch is a mega-hit. Titles like New Pokémon Snap and The Legend of Zelda: Skyward Sword continue to sell well after their 2021 debuts. Likewise, games from past years on the console stand strong as well. The best example: Mario Kart 8 Deluxe.
For a game originally launched on the Wii U, Mario Kart 8 Deluxe continues to stand out as one of the most successful games Nintendo ever released. The version of the game includes all DLC from the last Nintendo console. I remember on the Wii U feeling like the game was the ultimate Mario Kart experience. On the Switch, it's even bigger and better considering how popular the platform is around the world.
As of Q2 2022, Mario Kart 8 Deluxe sold 38.74 million copies on Nintendo Switch. That surpassed Mario Kart Wii, which sits at 37.38 million copies sold. Another Switch mega-hit, Animal Crossing New Horizons, sold 34.85 million copies to date. That could increase given the recent release of Animal Crossing New Horizons Version 2.0. It likely will not match the sales of Mario Kart 8 Deluxe, especially given the game's international appeal.
If a game sells well, then a company certainly wants to let the title do its thing. That said, Mario Kart 8 released on the Wii U over 7 years ago. The Switch version released over 4 years ago. The question on every mega-fan's mind is this: when will see Mario Kart 9?
Will Nintendo Ever Make Mario Kart 9?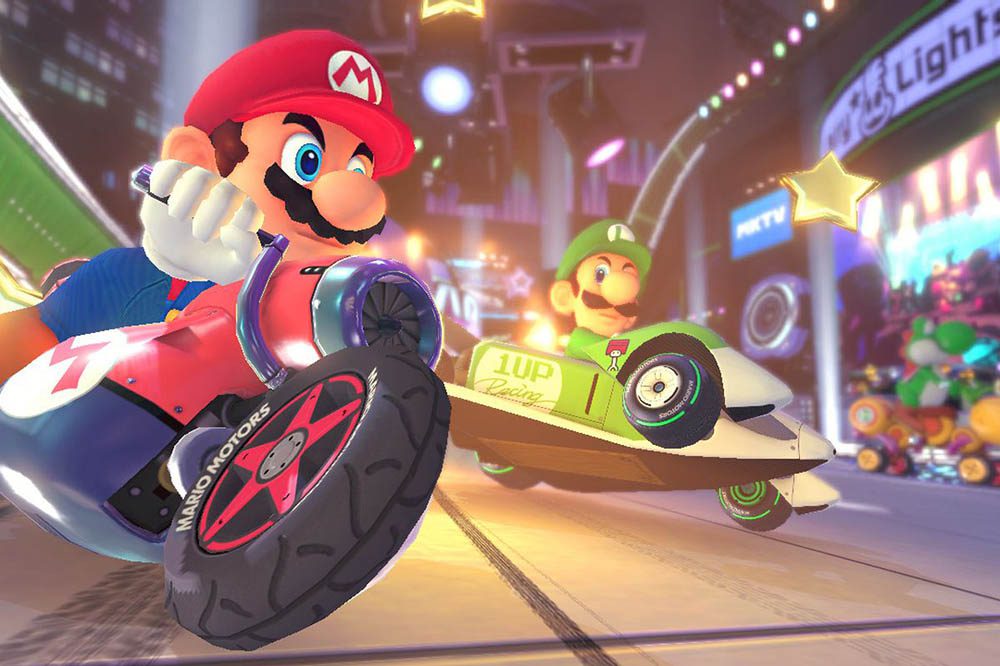 Image Credit: Nintendo
I'm not wholly convinced Nintendo is ignoring the concept of a Mario Kart sequel. It would actually be a huge blunder on their part to never release a sequel. That said, when will we see Mario Kart 9 if ever? The question also arises when we discuss Super Smash Bros Ultimate. Both games share a lot in common. They're best played with friends online or around the TV. They're also both long-running series that Nintendo fans love. Lastly, they both feel like they reached their ultimate form, no pun intended, with their last entries. So, what comes next?
Mario Kart 9 will likely not release on the Nintendo Switch. We could wait until the next Nintendo Switch console before seeing a full-blown sequel. Many speculate that DLC for the game might be an option. We haven't seen anything of that sort for the game, making it difficult to imagine seeing it now. Four years and some change passed since the title released on the Switch. Of course, that doesn't mean it's dead in the water. Millions of people still play everyday. Still, Nintendo is likely using their development teams for future projects and not additional content for an older title.
It would surprise me to see a new Nintendo console in the next three years. That means we might end up seeing a new home console iteration around 2025. I am purely speculating; this is just based on how well the current Switch is selling. Hell, consider the fact that the console isn't even lagging in sales after all of this time. Why rush into a new one when people are still heading to stores to pick up the latest updated console version, the OLED Nintendo Switch. We might be waiting awhile for Mario Kart 9, but the good news is that we still have Mario Kart 8 Deluxe to keep us busy. If you don't own the game, then Black Friday might be a great chance to pick it up.
Keep an Eye Out for Mario Kart 8 Deluxe Black Friday Deals!
Image Credit: Nintendo
Just because they're not likely to make a new Mario Kart anytime soon doesn't mean it's immune from holiday sales. In the past few years, first-party Nintendo titles like Mario Kart 8 Deluxe dropped on Black Friday or near this time of year. Right now, it's currently siting at $43.23 on both Amazon and Walmart. Deku Deals, a sale price tracker, reports that the all-time low price for Mario Kart 8 Deluxe at $39.99. That price includes digital and physical sales.
Could we see the price drop lower than that this holiday season? It's unclear, but we should know soon. Last year, we got details for our Nintendo Switch Black Friday Guide around this time of year. My most optimistic guess would say the game might drop to $38 on flash deals for Amazon and other sellers. Who knows: we might see it go even lower!
If you're someone who is a major Mario Kart fan, then be sure to check out our History Of Mario Kart guide and follow all of the games that got us to this point. Likewise, let us know in the comments what you think about Mario Kart 8 Deluxe becoming the best-selling entry in the series. Thanks for reading Comic Years for all things gaming, comics, and pop culture.
Featured Image Credit: Nintendo
Taylor is the Gaming Editor of Comic Years and a lifelong fan of video games. He holds two degrees in Political Communication and wrote a Master's Thesis on resistance movements, race, and the exploitation of college athletes. His wife and two Toy Australian Sheppards keep him sane.
Leave a comment