Mario Golf Super Rush Review for Nintendo Switch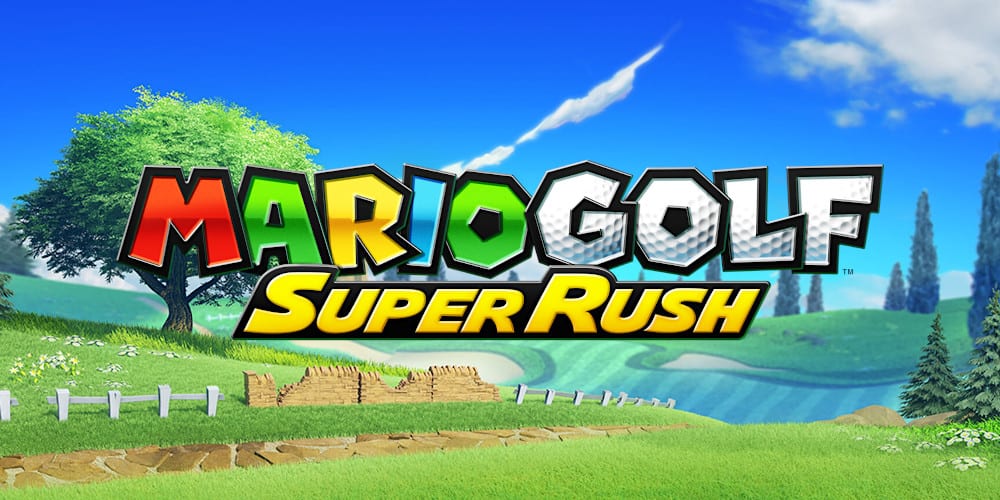 Golf is a fairly divisive sport. Not many casual fans like to watch it on TV. Fewer can play very well in real life. It's a sport that really requires consistent reps to improve your game. It's much easier to stay home and play something like Mario Golf which takes an arcade approach to the sport. Past iterations of this game are among my favorite Mario sports titles. The new entry, Mario Golf Super Rush, was a no-brainer to review but here's the catch. For a super fan like me, I'm not writing this review for fellow fanatics. This is geared to the casual Mario fan who might not know if this is worth buying. With that said, let's dive into my Mario Golf Super Rush review and discuss the new game modes, course options and characters, and overall experience.
Is Mario Golf Super Rush Worth It?
Image Credit: Nintendo
Mario Golf is a specific branch of the Mario side series games I particularly enjoy. From GameCube's Toadstool Tour to World Tour on the 3DS, these games aren't masterpieces. They offer an arcade golf experience with fun Mushroom Kingdom twists. Not unlike Mario Tennis, each character has a specific secret to their game. For some like Mario, it's an all-around talent for all golf skills. For others like Boo or Donkey Kong, it's a real strength in one particular area. Much like the roster of characters, Super Rush does some things really well and other things a little less so.
Speed Golf is the real gem this time around. The mode finds players racing each other between shots to finish a hole the fastest. Mario Golf was never a true golf simulator like PGA Tour 2K21 so why pretend to be? The people playing this game just want a fun, simple experience, and Speed Golf twists the typical sport into a fun party game. You come across other fun rule changes in the Adventure Mode, which stars your Mii character. Here, you obtain the six courses available and also add stats to your own character. This is your chance to decide how you want to favor your game. For example, if you're a power-hitter, then skimp on your spin and speed stats. That said, any lacking category comes through one way or another.
While Adventure Mode isn't more than about 6 hours of content, it's a fun way to experience the game's new features. It's also the best way to play the game solo other than online play. So, do these changes and updates make the game worth your time, and more importantly, money?
Our Review Score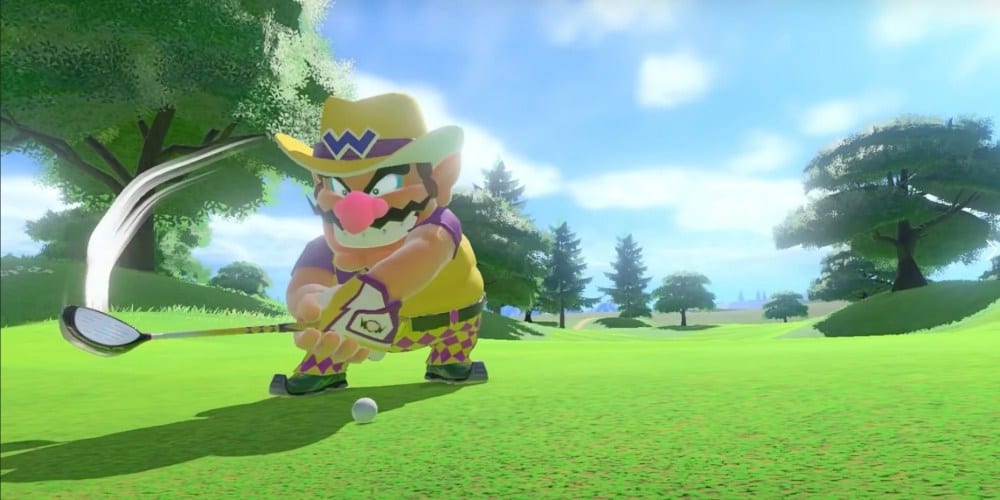 Image Credit: Nintendo
I review games on a scale of 1-10; Mario Golf Super Rush is a 7. As a huge fan of the series, I wanted a few more things here. The number of courses isn't terrible given their diversity in environments and presentation, but why not bring more to the table? DLC is confirmed to be coming for free later, but the 3DS version nearly had double the courses this new Switch title does. It's a small bummer quelled by just how fun Speed Golf really is. Online play works well too which is great since solo experiences are a bit limited. I'm the kinda fan, however, that will gladly hop into this game by myself and play 18 holes. I recognize that's not everyone though.
During my review play for Mario Golf Super Rush, I really wanted that wow factor. I wasn't expecting a masterpiece, but I think the game's limited nature really suffers from a lack of more courses. The roster is fine, the new modes are great, but the courses really limit how much you can return to this game. I think superfans of the series like myself will be happy to play what's offered and wait for DLC. If you're on the fence about the game, then I'd likely wait to see what updates come in the next months. If they're limited, then I'd say you're better off skipping this one and waiting for a new game more to your tastes.
Mario Golf Super Rush is available now for the Nintendo Switch. If you played the game, then drop your spoiler-free 3-sentence review in the comments.
Featured Image Credit: Nintendo
Taylor is the Gaming Editor of Comic Years and a lifelong fan of video games. He holds two degrees in Political Communication and wrote a Master's Thesis on resistance movements, race, and the exploitation of college athletes. His wife and two Toy Australian Sheppards keep him sane.
Leave a comment