Margit Elden Ring Guide – How To Beat The First Major Boss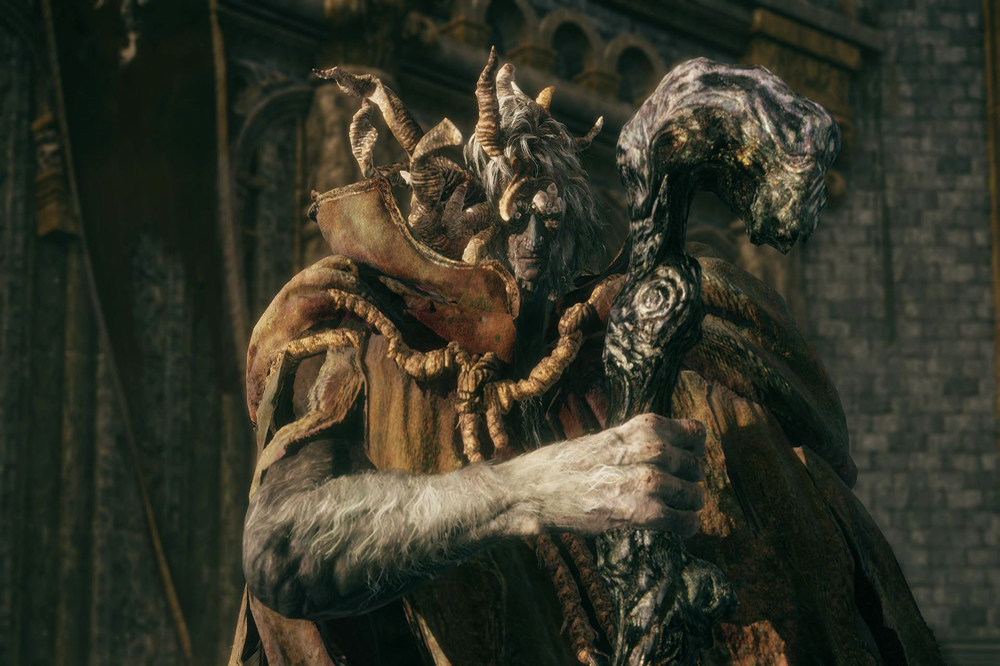 I can be honest with you all, right? I was a good 20 hours into Elden Ring before I finally took down Margit The Fell Omen. The first path you're encouraged to take in the latest FromSoftware game leads you straight to this boss's encounter. If you arrived way too early in your gameplay, then you probably haven't been able to take him down. Still trying to figure out how to beat Margit in Elden Ring? You're not alone. Margit The Fell Omen is ironically difficult to fell, but I have some tips and tricks that might help you get the job done. From approaches to the battle to insight into every attack he'll throw your way, there are some easy and approachable ways to make this a much fairer fight. Let's get to planning on how to tackle this Great Enemy in Elden Ring.
Best Tips on How to Beat Margit in Elden Ring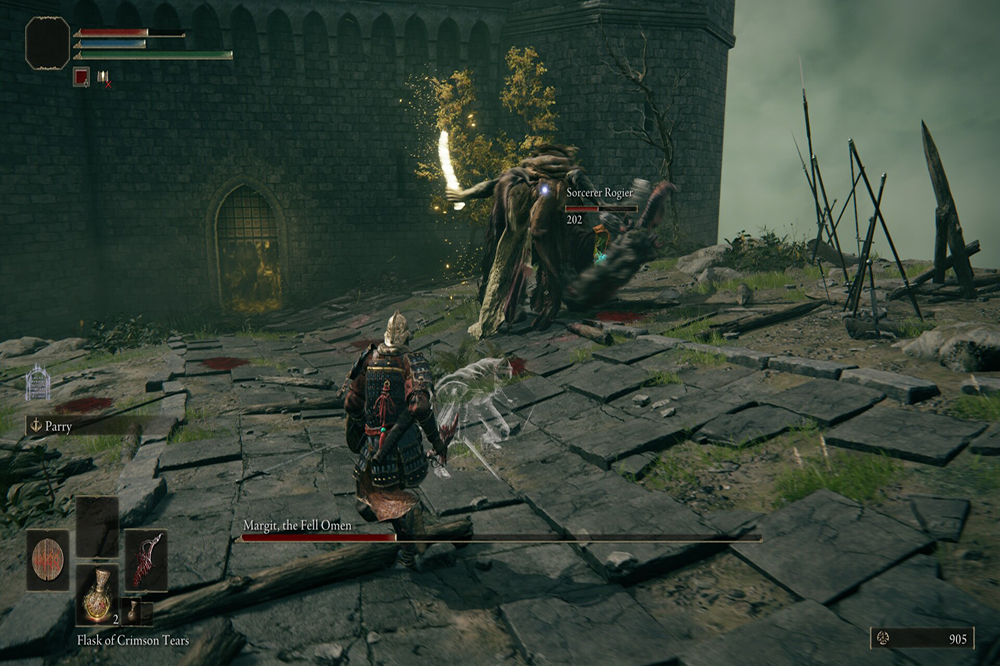 Image Credit: Bandai Namco
Defeating Margit The Fell Omen requires some careful planning and a few tips I can offer. Firstly, you'll find Margit in Stormhill. Unlike some bosses, Margit is not optional; you'll need to defeat him to advance through Stormveil Castle. The game's early guidance from the Sites of Grace you utilize guide you to this path. Unfortunately, if you head straight to him when you begin the game, then you won't stand a chance. Here's what I'd recommend. The level you need to be is a little less important than the upgrades to your weapons. Elden Ring Smithing Stones assist you in getting your weapons to be more powerful. Ensure that your weapon is at least a +3 before taking on Margit. In terms of level, I think anything between 27 and up should do the trick so long as your weapon is at this enhancement.
Next, let's chat about who can help you get the job done. You can summon your Lone Wolf Ashes for some extra assistance. You'll find these from Renna at the Church of Elleh in Limgrave, not too far from Margit's dwelling. Likewise, make sure to summon the NPC Rogier the Sorcerer, who waits just outside the mist before your battle with Margit. With three wolves and Rogier, you should have the assistance you need if you're wondering how to beat Margit the Fell Omen.
Before we talk attack sequences, let's mention one more thing about your strategy for the fight. If you're running a melee offense, then put all of your flask inventory into Crimson Tears. Depending on how long you've been grinding, you should have at least 5 health flasks for this fight. They'll come in handy since you can't sit from a distance and cast away. Of course, magic users might want to consider not doing this and keep their flasks of Cerulean Tears handy. With some help at your side and plenty of flasks to help you see things through, let's talk about Margit's attack sequence.
How to "Felled" the Fell Omen Himself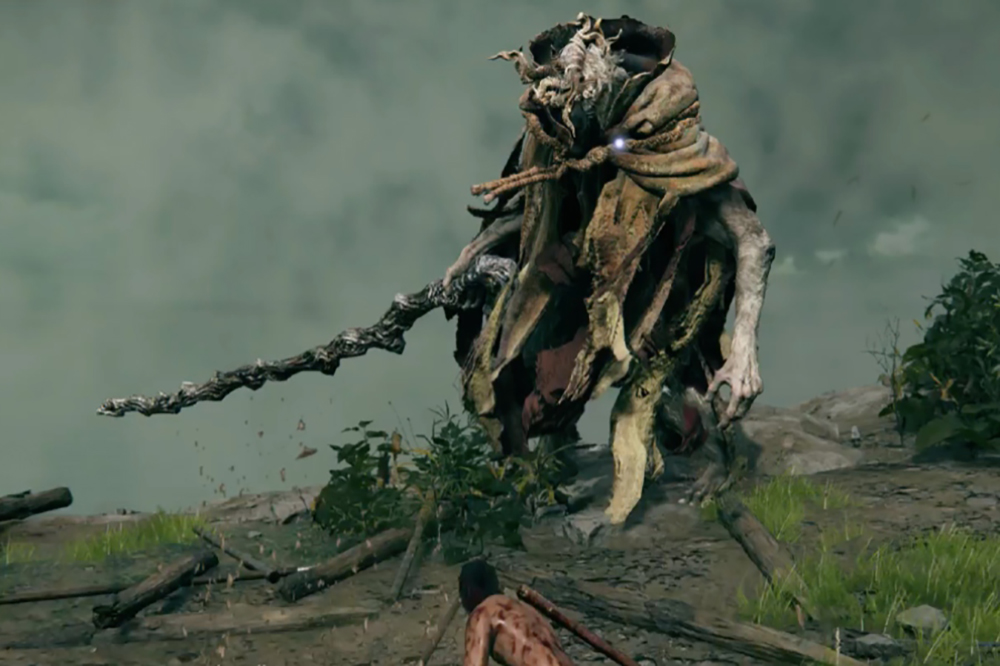 Image Credit: Bandai Namco
If you die at the hands of Margit the Fell Omen a few times, then you'll notice a pattern. A major trick on how to beat Margit is to know what he's going to do and when. Here's the sequence to his first attack pattern:
Margit goes for a three hit combo with his staff. Blocking won't last, so dodge or parry.
Margit follows with a strong staff strike. Margit will raise the staff slowly for two seconds so it's easy to roll away.
Next, Margit follows with a staff/blade combo
Following that combo, Margit will leap and slam down with his staff
If at any point you're too far from him, then Margit will throw two golden blades at you, inflicting Holy Damage
The wolves and Rogier should help distract Margit a bit, but his attacks cover a lot of ground, so don't assume if he's attacking them you won't take damage. You won't have some magical opening to get in there and kill him with decisive blows. Instead, approach the process slowly and take a defensive approach to wearing him down.
In his second attack sequence, Margit changes things up like this:
A hammer attack that encompasses a half-circle damage region replaces the strong staff strike
The hammer is also used in the leaping attack and covers more ground in terms of damage
If you take things slow, then that's really the secret of how to beat Margit in Elden Ring. Learn the attack sequences, wait for your timing, and be patient. When you beat Margit, you're rewarded with 9,000 Runes and a Talisman slot.
Let us know what guides to Elden Ring you would like to see next! The game is available now on consoles and PC. Thanks for reading Comic Years for all things gaming, comics, and pop culture.
Featured Image Credit: Bandai Namco
Taylor is the Gaming Editor of Comic Years and a lifelong fan of video games. He holds two degrees in Political Communication and wrote a Master's Thesis on resistance movements, race, and the exploitation of college athletes. His wife and two Toy Australian Sheppards keep him sane.
Leave a comment