March 26 Nintendo Direct Mini – Full Rundown
Nintendo surprised fans with a March 26 Nintendo Direct Mini, featuring new updates and reveals. Find out what you missed below with a full rundown of announcements. Be sure to let us know your favorite reveal in the comment section below!
March 26 Nintendo Direct Mini Rundown
Xenoblade Chronicles: Definitive Edition
Coming This May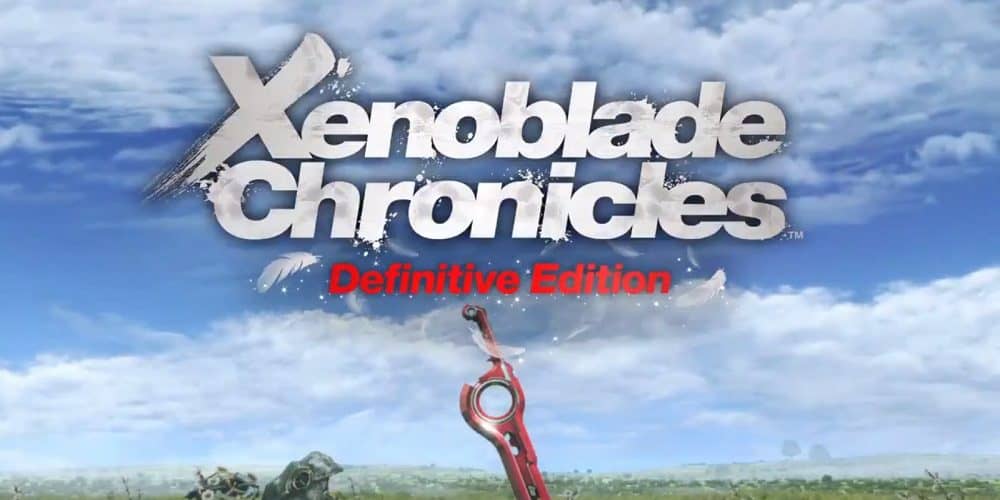 Image Credit: Nintendo
Xenoblade Chronicles: Definitive Edition is officially releasing May 29 for the Nintendo Switch. The game follows a fantasy world in which larger-than-mountain monsters run free and two Gods fight for power. Human warriors use weapons in a real-time action gameplay mechanic that's easy to pick up and tough to master. The game is developed by Monolith Soft and is a remaster of the original version for the Wii. 
A new update is the Xenoblade: Future Connected epilogue to the game. The new ending is likely to bridge the game to its sequel, Xenoblade Chronicles 2, and the prequel, Xenoblade Chronicles X for the Wii U. 
Three Massive 2K Series Coming to Switch
Three major game series from publisher 2K are on their way to the Switch. While none of these are necessarily "new" games, they are going to be coming to the Nintendo console for the first time. First up, Bioshock: The Collection on May 29. The collection brings Bioshock 1 and 2, as well as Infinite to Nintendo gamers in one package. 
Also releasing on May 29 is the Borderlands: Legendary Collection. The collection includes Borderlands, Borderlands 2, and Borderlands: The Pre-Sequel alongside all of their DLC expansions. If you haven't played the series, then this is a great jumping-in point.
Lastly, the XCOM 2: Collection releases May 29 as well. A favorite in the real time strategy genre, XCOM 2 is a game I never got into, but plan on picking up and trying again for the Switch.
Marvel Ultimate Alliance 3
Expansion Pass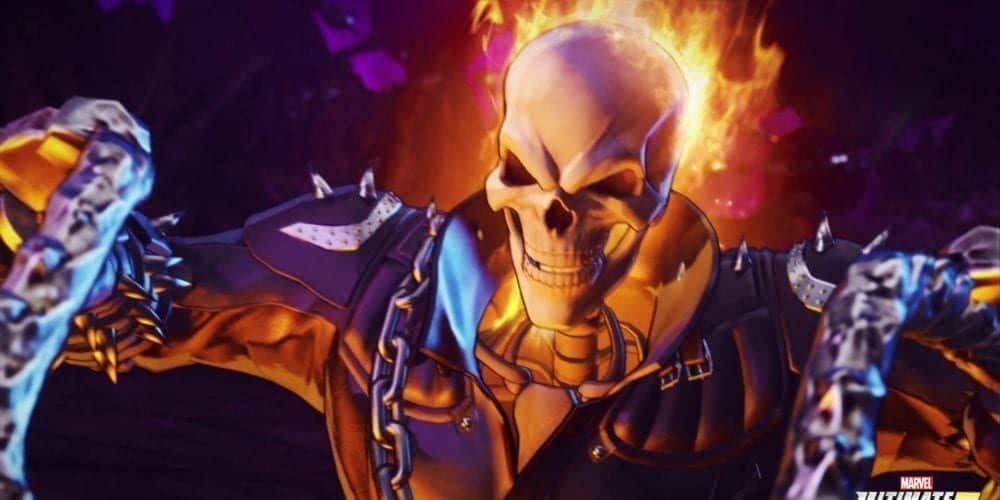 Image Credit: Nintendo
A brand new Marvel Ultimate Alliance 3 expansion pass is available now, including action starring the Fantastic Four and Dr. Doom. The game is a must-own for all Marvel fans who own a Switch. I wrote up a Marvel Ultimate Alliance history piece if you never encountered the games before. Seriously, they're a blast. The Fantastic Four content is called Shadow of Doom, and is included together with previous releases Curse of the Vampire and Rise of the Phoenix. The former introduced characters like Moon Knight and Morbius into the game. The latter themed around X-Men and Jean Grey in particular. All the content released for the game so far is well worth the money, in my opinion.
A New Capcom Exploration Game Out Now
Shinsekai: Into the Depths debuted in the March 26 Nintendo Direct Mini, and is available now. The game takes place during a catastrophic ice age, in which humans move under sea to survive. The game employs a lot of fun mechanics, such as movement changing at different depths and on various surfaces. Management of oxygen and water pressure maintenance are crucial to staying alive. It's not necessarily a survival game, but it seems like plenty of related aspects come into play.
Animal Crossing: New Horizons 
Updates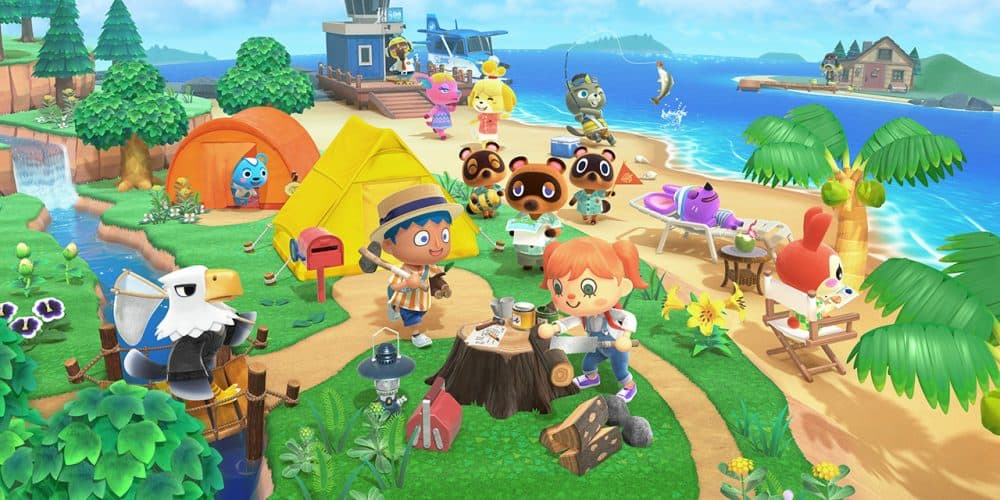 Image Credit: Nintendo
Fans are loving Animal Crossing: New Horizons, especially in the wake of social distancing. The March 26 Nintendo Direct Mini updated players on a few things to look forward to. From April 1-12, an Easter event starts, known as Egg Day in the AC world. Later in April, we'll also get new features added regularly, including Earth Day items and tasks.
New Surprises During the March 26 Nintendo Direct Mini
A few surprises followed in sequence next. Catherine: Full Body, a PS4 port, is coming July 7. The game is a dating sim with lifestyle mechanics that a lot of players love from popular developer Atlus. A collection of office work-themed puzzles offer fun gameplay in Good Job!, which is available now. Likewise, a new rhythm game without any given name is coming soon as well. The game features tracks from popular Nintendo games such as "Jump Up, Super Star" from Mario Odyssey, the Splatoon 2 theme, and a Breath of the Wild medley. 
Additionally, the game King's Bounty II is coming to the Switch this year. The game series is highly influential to the strategy/tactics genre. Before today, the game was confirmed only for PC. A lot of people who love strategy games are excited for this one. Next, a remake of a classic dragon flying action game is coming. The Panzer Dragoon: Remake isn't something I knew I wanted, but I'm excited to dive into this one. Best of all, Panzer Dragoon: Remake is out now. Lastly, a surprise update for Ring Fit Adventure was announced. A female voice option is coming, as well as language options. Jogging is optional now as well, and you no longer need to do battles to practice the workouts. The update is available now.
New
Super Smash Bros. Ultimate
Challenger Announced
Image Credit: Nintendo
A new fighter is coming to Super Smash Bros. Ultimate was announced. The new fighter isn't precisely announced, but we know they are coming from the fighting game ARMS. We'll have to wait to see who the player will be until June 2020. For now, you can try ARMS for free if you have a subscription to Nintendo Switch Online. The trial runs from today through April 6. 
Bravely Default II
Demo Out Now
Bravely Default made a name for itself on the 3DS. Two games released for the handheld console, and truly were remarkable. Square Enix has a reputation for making great JRPGs, and it's looking like Bravely Default II is going to be another wonderful game. If you don't know the series well, then a demo would be nice, huh? Good news: there's one on the Nintendo eShop now. 
Card and Board Game Bundle Coming Soon
In a surprising announcement, a new bundle of card and board games was announced. Clubhouse Games: 51 Worldwide Classics releases June 5 and includes a serious amount of games. Across the gambit are things like billiards and mahjong, and more obscure titles as well. Things like tabletop baseball or different versions of dominos are going to provide a lot of entertainment for casual gamers. The announcement is one of those things we question now, and then all end up downloading later. I'm calling it now.
Free to Play Ninja Combat Multiplayer Game Announced in March 26 Nintendo Direct Mini
Image Credit: Nintendo
Ninjala, a ninja combat multiplayer game, is coming May 27. The game is a lot like Splatoon, where players run around in a cartoonish map and kill each other with wild ninja moves. The details are slim as of now, but we have a lot of time until May. I think if it's good, people will play it. The game is going to be free to play, meaning there's no risk to try it. 
Two
Star Wars
Classics Coming to Switch
Today, Star Wars Jedi Knight: Jedi Academy is available for download on the Nintendo eShop. The game is a favorite amongst Star Wars gaming fans, and it's a great adventure for those who never played it. The game released when the best Star Wars video games were really at their peak. Another favorite is coming shortly too: Star Wars Episode 1 Racer. I mean, who can turn down podracing? Not me.
Multiple Games Announced During the End of the March 26 Nintendo Direct Mini
Image Credit: Xbox Game Studio
The following games highlighted a montage at the end of the March 26 Nintendo Direct. Here's a list of things to look forward to:
Trials of Mana

(April 24, 2020)

FUSER

(Fall 2020)

The Elder Scrolls: Blades

(Spring 2020)

Warhammer 40,000: Mechanicus

(May 2020)

Vigor

(Closed beta April 9, 2020)

Burnout Paradise Remastered

(2020)

Saints Row: IV – Re-Elected

(March 27, 2020)

The Legend of Heroes: Trails of Cold Steel III

(June 30, 2020)

Mr. DRILLER DrillLand

(June 25. 2020)

Minecraft Dungeons

(Spring 2020)
Final March 26 Nintendo Direct Mini Reveal – Info on
Pokemon Sword
and
Shield DLC
Image Credit: Nintendo
We knew DLC was incoming for the Pokemon Sword and Shield games via the January 9 Pokemon Nintendo Direct. The first batch "The Armor of Isle," is coming at the end of June. Featured Pokemon Kubfu can evolve into Urshifu by going to the new Tower of Two Fists. Once there, players decide if the Pokemon learns one of two different move sets that determine its fighting style. 
Additionally, the first round of DLC brings new Gigantimax forms of the Gen. 8 starter Pokemon and a heap of new outfits. Starting today, players also have a higher chance of Gigantimax of Copperajah, Duraludon, Garbodor, and Charizard in Raids.
Rating the March 26 Nintendo Direct Mini
I think overall the surprise Nintendo Direct brought good surprises and great news. There weren't any heavy hitters, and some might see it as a letdown. In my eyes, the updates rank around 7 out of 10. Nothing really blew us away, but guess what? There's not always going to be groundbreaking news. In a year that looks a little light on major releases, these smaller games can go a long way. What did you think of the March 26 Nintendo Direct mini? If you liked it or didn't, then let us know in the comments! Thanks for reading Comic Years for all things gaming, comics, and more!
Taylor is the Gaming Editor of Comic Years and a lifelong fan of video games. He holds two degrees in Political Communication and wrote a Master's Thesis on resistance movements, race, and the exploitation of college athletes. His wife and two Toy Australian Sheppards keep him sane.
Leave a comment