LEGO Star Wars: The Skywalker Saga Launch Unlock Codes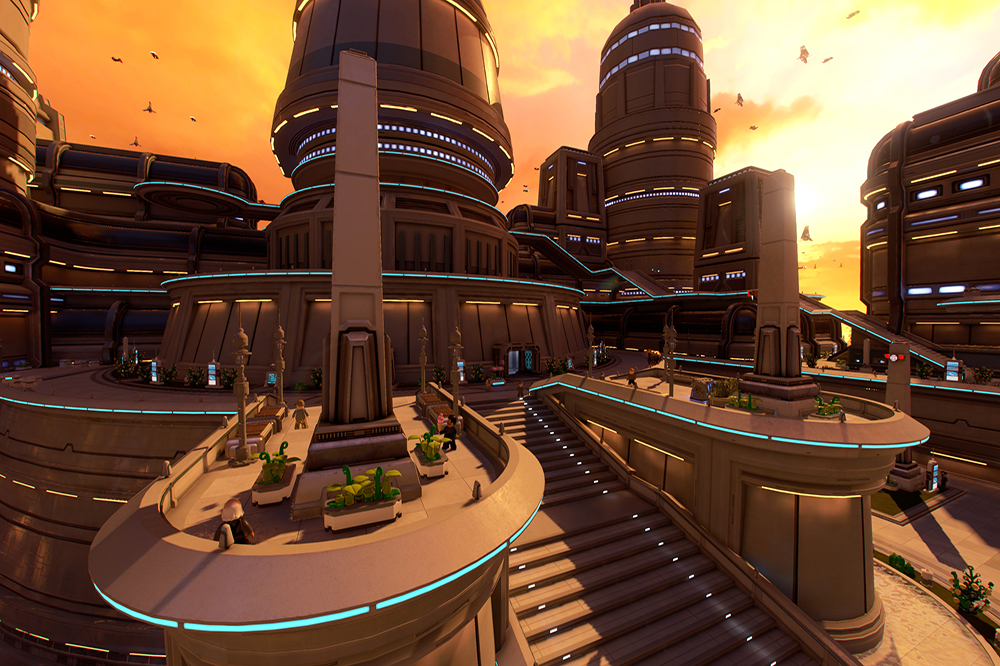 LEGO Star Wars: The Skywalker Saga is out on April 5 and there's a lot to see and do in the game. From revisiting favorite movie moments to enjoying remixing various scenes with new characters, it's like a sandbox in a galaxy far, far away. The remixing part is one of my favorite elements of this game. Overall, you play through each film as it was actually depicted on-screen. Then, you can take characters you unlock and put them back into the Star Wars universe in a variety of different ways. Some characters come as you meet them in the films. Others, require unlock codes. Two characters are actually available on day one if you know the right codes. To redeem the LEGO Star Wars: The Skywalker Saga launch unlock codes for Dengar and Admiral Holdo, here's what you'll need to do.
How to Unlock Dengar and Admiral Holdo in LEGO Star Wars: The Skywalker Saga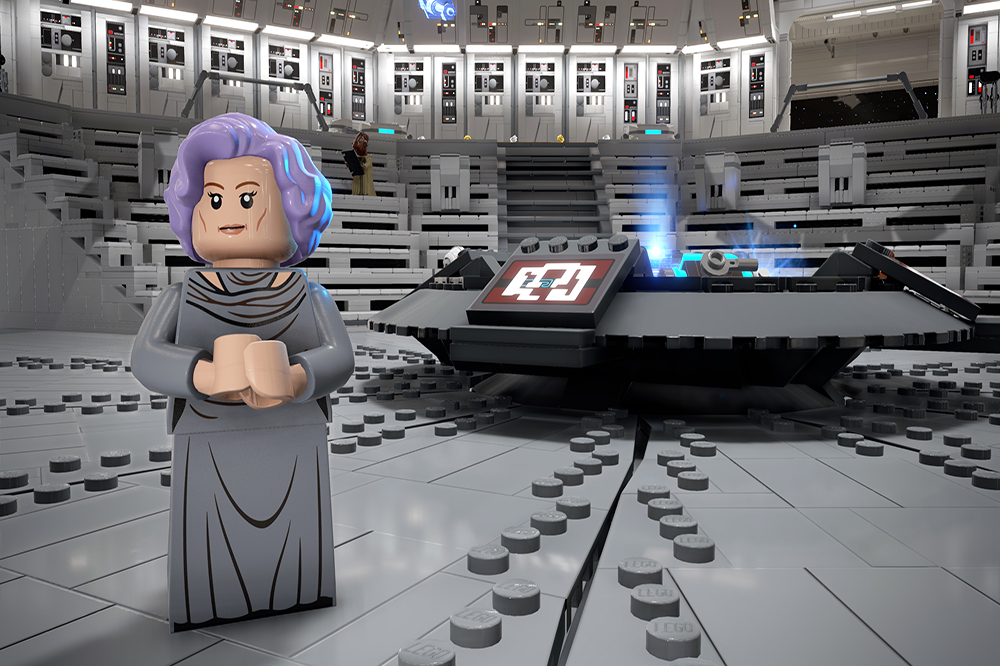 Image Credit: Warner Bros. Interactive Entertainment
Back in 2020, we thought we'd get the Skywalker Saga game a lot sooner than now. That said, I'm still happy to have it! Be sure to read my full LEGO Star Wars: The Skywalker Saga impressions to get a good idea of what to expect in the game. If you pick the game up for yourself, then you can actually unlock two characters on day one thanks to these codes:
Dengar unlock code: OKV7TLR
Admiral Holdo unlock code: XV4WND9
Those aren't the only codes we know about right now either. Brickfanatics (via Wookipedia) pointed out recently that certain LEGO products included codes for the game over the past two years. Those codes are here below:
SIDIOUS – unlocks Darth Sidious
ARVALA7 – unlocks the Razor Crest
SHUTTLE – unlocks the Resistance I-TS Transport
LIFEDAY – unlocks Snow Gonk Droid
WROSHYR – unlocks Holiday Darth Vader
If you find a 3P droid you can speak to at various levels of the game, you'll have the chance to input these codes. So far, I've found them in areas right before you're encouraged to progress the story by changing to a new location. For example, before you head out to Naboo in The Phantom Menace, I found one in the ship hanger.
Many characters you'll unlock don't need a code. In fact, you'll meet characters and automatically add them to your collection. That said, you will need to hunt for variant outfits and other special versions of characters. Likewise, you can often buy them with Studs. We don't know yet how many codes exist for the game, but as I find them, I can update this article.
Hundreds of Characters Means Endless Room to Expand the Star Wars Universe
Image Credit: Warner Bros. Interactive Entertainment
Overall, completionists will certainly want to gather all the unlock codes. That said, why would a casual player care about these? Well, in past LEGO Star Wars games, you could rewrite history by taking characters to new places and trying them out. That means things like sending Jar Jar to explore the sequel era or other similar remixes. This puts a lot of extra play time into the game that you might not expect. Plus, it's a lot of fun.
Just like the actual LEGO toys themselves, collecting is part of the fun. You might not care that you have a Holiday Darth Vadar, but it's fun to see one less mystery character in your roster. As you can imagine, the game features a lot of secrets we haven't been able to discover quite yet. As I continue working on these guides for the game, be sure to let us know in the comments if you find any codes too. Additionally, you will be able to use the launch codes to unlock Dengar and Admiral Holdo in LEGO Star Wars: The Skywalker Saga very soon!
LEGO Star Wars: The Skywalker Saga is Available on April 5
If we learn about more LEGO Star Wars: The Skywalker Saga unlock codes after launch, then we'll let you know here. Plus, you can grab the game on April 5 for Switch, PS4 & PS5, Xbox One & Xbox Series X|S, and PC. If you have questions or want guides for the game, then let us know in the comments!
Thanks to Warner Bros. Interactive Entertainment for the review code!
Featured Image Credit: Warner Bros. Interactive Entertainment
Taylor is the Gaming Editor of Comic Years and a lifelong fan of video games. He holds two degrees in Political Communication and wrote a Master's Thesis on resistance movements, race, and the exploitation of college athletes. His wife and two Toy Australian Sheppards keep him sane.
Leave a comment