Jedi Survivor Leak Exposes Exciting Features and Early Details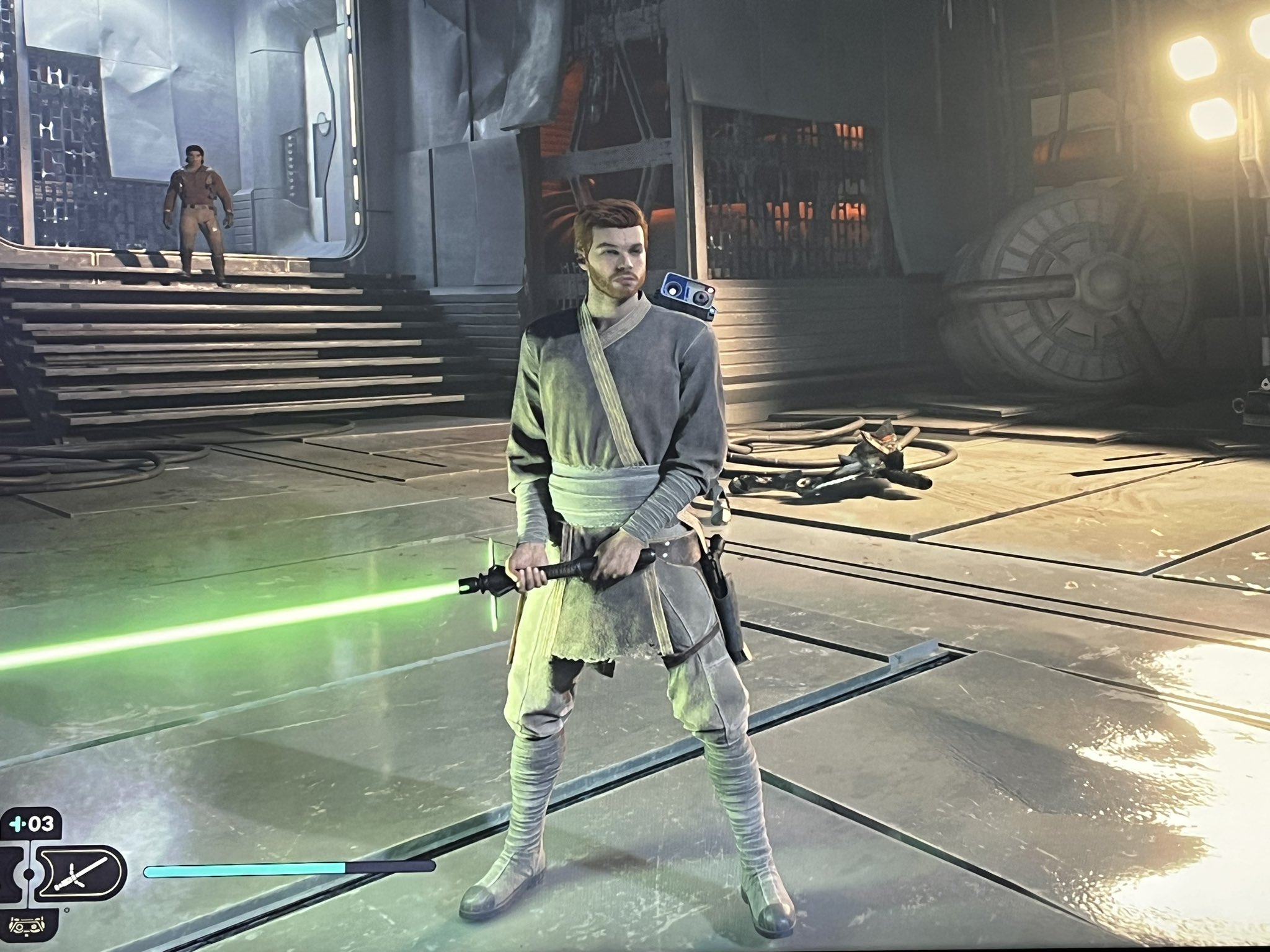 Hey there, Star Wars fans! If you're as stoked as we are about the upcoming game Jedi: Survivor, we've got some exciting news for you. Recently, we stumbled upon a Jedi Survivor leak on Twitter that has us ready to jump to lightspeed. Buckle up because it's time to dive into these amazing revelations. Spoilers are ahead!
A crafty Twitter user with the handle @KebbyPlays managed to snag an early copy of Jedi: Survivor. Naturally, they couldn't wait to share the juicy details. They posted screenshots of the sleek User Interface (UI) and shared some enticing information about the game's performance and features.
First, the Jedi Survivor leak revealed that the main story is around 25 hours long. This is sure to satisfy both casual and hardcore gamers alike. If that's not enough, the New Game+ mode will be available from the get-go. This means that players can dive right back in after completing the game once with all their progress intact. In doing so, they can unlock the highly sought-after red and party saber colors for a more festive flair.
Additionally, there's the performance. The Jedi Survivor leak confirmed that the game would run at a smooth 60 fps and 1440p on both Xbox Series X and PlayStation 5. Unfortunately, they didn't give any details about the performance on Xbox Series S. But we're keeping our fingers crossed for a similar level of quality!
Now, let's talk about the game itself. Jedi: Survivor takes place in the Star Wars universe and follows a young Jedi Padawan on a thrilling adventure set after the tragic events of Order 66. With the Jedi Order decimated and the Empire hot on their heels, players must rely on their wits and skills to survive and restore hope to the galaxy.
Jedi Survivor Leak And Info
I've literally never used blaster stance before and have zero points invested into that skill tree, but here it is since everyone asked. pic.twitter.com/Ii0FOyAqWO

— Kebby (@KebbyPlays) April 24, 2023
One of the most intriguing aspects of Jedi: Survivor is its deep and engaging storyline. Players will encounter memorable characters, face tough moral dilemmas, and uncover hidden secrets as they forge their own path through the galaxy. Plus, the Jedi Survivor leak revealed a 25-hour main story. So, there's no shortage of excitement for us!
Additionally, the developers have also put significant effort into creating a rich and immersive world for players to explore. From bustling cityscapes to desolate wastelands, each planet in Jedi: Survivor offers unique environments and challenges. Of course, each one will test your skills and adaptability.
Also, character customization is a key feature in Jedi: Survivor. As players progress through the game, they'll be able to hone their Force abilities, lightsaber techniques, and survival skills. Of course, his level of customization allows for a truly unique gaming experience. Players can tailor their character to match their preferred playstyle.
As such, the Jedi Survivor leak has us buzzing with anticipation for the game's release. With an engaging storyline, stunning visuals, and tons of customization options, Jedi: Survivor is shaping up to be a must-play for Star Wars fans and gamers alike. Keep an eye out for further updates as we get closer to the game's launch, and may the Force be with you!
Hi! I'm Arvyn, and I'm an English teacher from the UK. I've been teaching English online for over 4 years to students from all across the world and all ages. Outside of work, I'm a huge fan of reading, video games, and playing with my adorable kitties. See ya!
Leave a comment