Inside Xbox: News From Gamescom 2019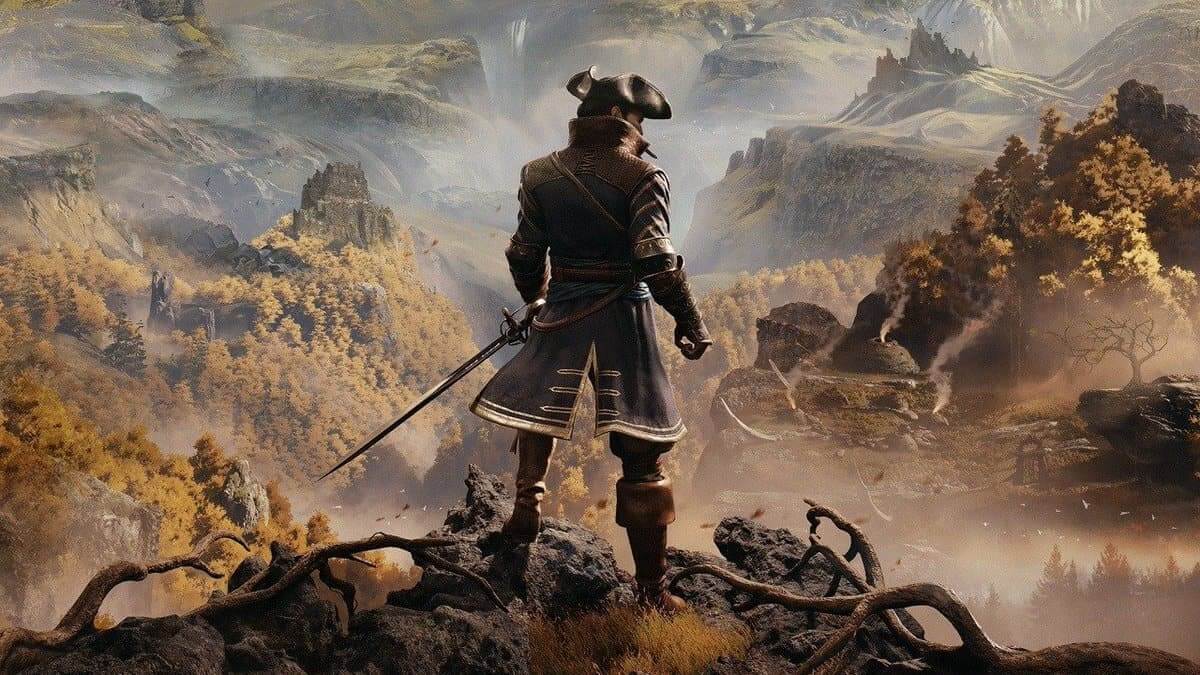 Gamescom doesn't have the following that E3 has. In recent years, however, it has grown into a big event for gaming news, trailers, and announcements. There are a lot of things coming from Gamescom 2019, and the Inside Xbox event really set the stage for an exciting week. Let's break down each big moment in the Inside Xbox: Live at Gamescom event that occurred. 
Inside Xbox at Gamescom Announcements and News
Blair Witch Trailer at Inside Xbox
The game from Bloober Team, being published by Lionsgate, is set to release August 30, 2019. The Inside Xbox event kicked off with a great trailer for the title, which appears to play much like a suspenseful action-adventure game. The team, famous for the Layers of Fear games, wrote an original story for the title, which takes place in the same universe as the films. 
Xbox Game Pass Continues to Grow
Microsoft made sure to point out that Xbox Game Pass is still thriving. Since E3, only weeks ago, the service added more than 22 titles, including same-day debuts, as well as series that players can experience ahead of new releases. For example, players getting excited about Borderlands 3 can play the first three games in the series on Xbox Game Pass to prepare for the new release. It's a total steal in terms of its costs, so if you don't have it, sign up here.
Coming up, Xbox will release a slew of great titles to the service. These include Blair Witch, mentioned above, Kingdom Come: Deliverance, Ape Out, and Bard's Tale 4. Plus, more, as you'll read as we follow the order of the event.
Image Credit: Inside Xbox
Age of Empires: Definitive Edition and More Releases to Game Pass Today
One of the largest real time simulator games of all time is coming to PC and Game Pass in a special edition bundle. Age of Empires: Definitive Edition is a total package of all the amazing content to ever be released for Age of Empires. Many know the Civilization series well, but before trailblazing games like Civ 4 and Civ 5, Age of Empires ruled all. PC gamers from years past probably own a few copies, but it comes free with Xbox Game Pass starting today.
Also, Stellaris and Devil May Cry V are on Game Pass today. These two titles are console only, for the time being.
Age of Empires 2: Definitive Edition Coming Soon
The follow up to AoE, Age of Empires 2, is getting a definitive edition as well. The game is coming to PC only, and releases on November 14th, 2019. Game Pass subscribers get the game for free the same day it releases. If you don't have Game Pass, you can buy the game on Steam at a 25% discount if you own the HD version. 
Human Fall Flat DLC Coming
A short announcement about DLC for Human Fall Flat was announced. The DLC releases August 27th, 2019, and is free for all players.
Gears Pop! Release Date Announced at Inside Xbox
Gears Pop!, the Funko infused strategy game starring Gears of War characters, is coming August 22nd. The game launches on Android, iOS, and Windows 10, and is free for all. The game features cross save features, meaning you can hop on your iPhone, play a few missions, and then pick up where you left off on PC. It's an amazing feature, and we'll have a review of the game shortly!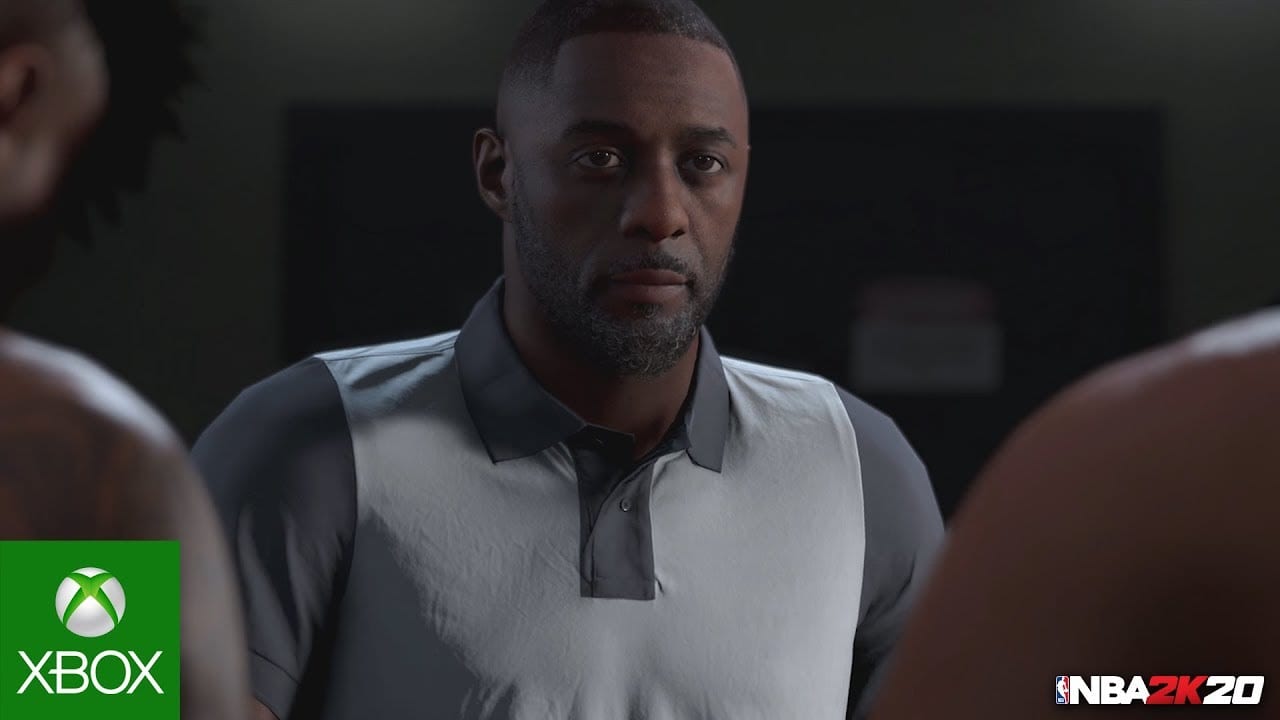 Image Credit: Inside Xbox
NBA 2K20 at Inside Xbox
We saw a lot of new features for NBA 2K20. The story mode trailer released, as well as news that LeBron James is a producer of its story. Idris Elba plays your coach, and Rosario Dawson and Thomas Middleditch are also in the story mode. The trailer showed that players will enter the NBA Draft Combine, as well as play in the return of the Neighborhood mode. Fans of the series are critical of the Career Mode in NBA 2K, so early signs point to at least somewhat of an improvement in the dialogue and story.
Ghost Recon Breakpoint New Mode Shown
Tom Clancy's Ghost Recon Breakpoint launches October 4th, 2019, and a new game mode is called Ghost Wars. In Ghost Wars, teams of four take each other on in a very Rainbow 6ish experience. It's surprising, given Rainbow Six Siege's popularity. But, we'll get to try it out ourselves in just a few months for a true opinion.
Borderlands 3 Story Details Revealed
During an interview with Randy Varnell, managing producer of narrative at Gearbox, he announced Borderlands 3 is a direct continuation of the mainline games. It's also the largest Borderlands game to date, which if you've played the others means it is insanely huge. If you haven't, check out our History of Borderlands piece to catch you up on what the series is all about. The game is out September 13th.
PUBG Gets Crossplay
Console players of PlayerUnknown's Battlegrounds, or PUBG, can now take each other on cross platform. Playstation and Xbox gamers can face off now, and enjoy Season Four together. The cross-play comes out sometime in October, with Season Four kicking off August 27th.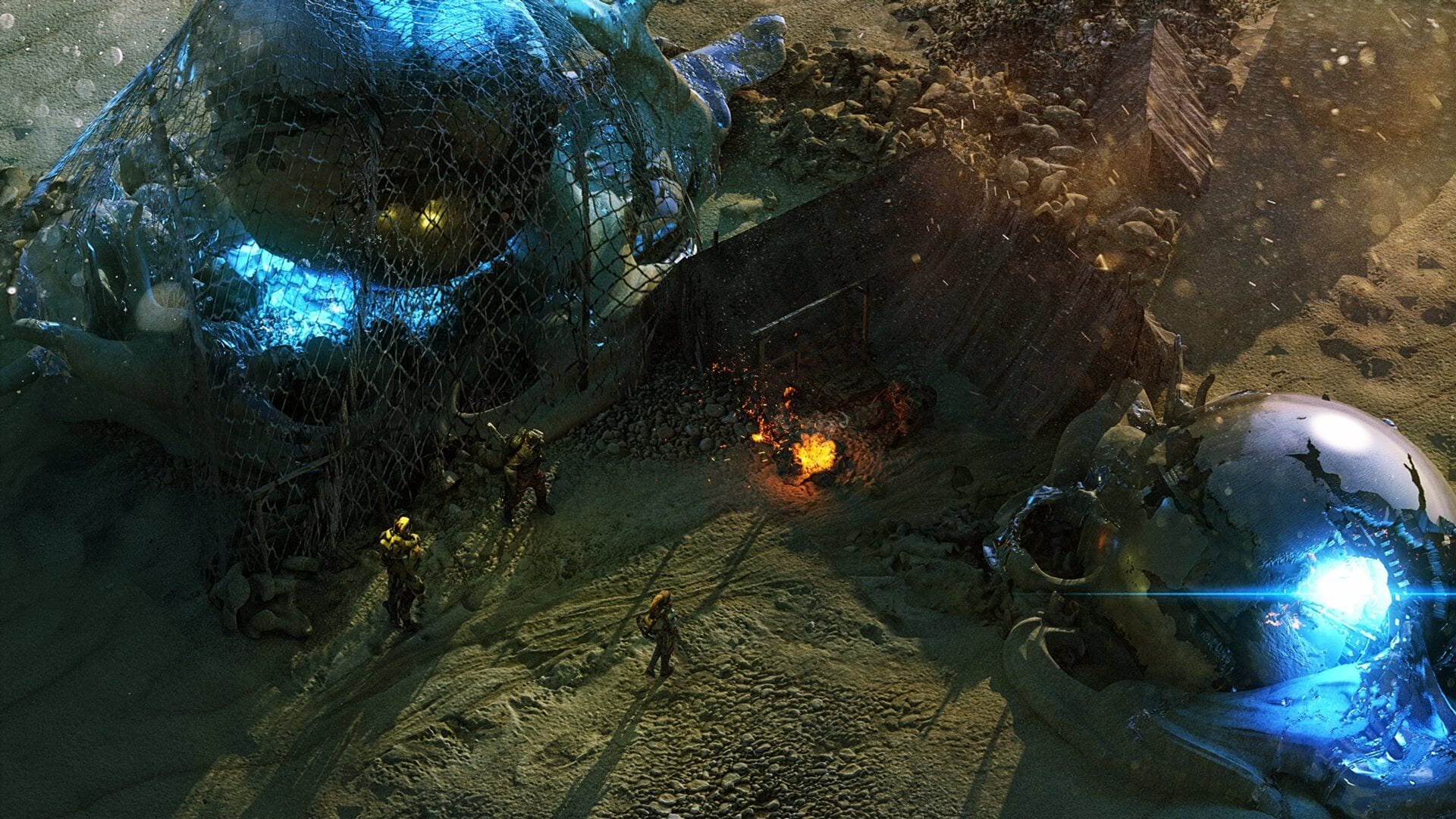 Inside Xbox
Wasteland 3 Trailer Shows More Gameplay
Between The Outer Wilds, Cyberpunk 2077, and Wasteland 3, RPG fans are in heaven. 
Trailer for Wasteland 3 shown. Developed by InXile and Published by Deep Silver. The latter showed off a new trailer with some more footage of gameplay at Inside Xbox at Gamescom, only amping up the excitement. The game is set to release sometime early in 2020.
Empire of Sin Gameplay Trailer at Inside Xbox
A trailer for Empire of Sin got everyone excited, with a unique take on 20th Century crime games. In a top down strategy style layout, the game focuses on 1920s Chicago, centered around character heavy plot and a strategy layout. The game looks unlike most things out or coming out, which is always worth noting. 
In Empire of Sin, players choose from 14 distinct bosses vying for power in Chicago and try to become a crime kingpin. With randomly generated starting conditions, players have to battle one another for control of businesses, the police, and other mob concerns. The game comes from Paradox Interactive and releases in Spring 2020.
Free to Play Loot Shooter Vigor Shown
A trailer for the game Vigor peaked a lot of interest as well. In a futuristic world where radioactivity makes most of the world inhabitable, some brave souls have moved to Norway to battle for resources and tools. The game looks like a lot of apocalyptic shooters, but has a AAA feel to it, rather than rushed free-to-play style graphics. It looks to be a great title, coming way of Bohemia Interactive.
Greedfall Might Be the Next Great Open World RPG
In the same vein as The Witcher and the Elder Scrolls, Greedfall looks incredible. Choices dictate how your character fairs on a new, mysterious island. As a diplomat, you are meant to explore and get to know the people around the island. As you befriend others to help in your battles, you create a team that, while from different walks of life, work together to fight off evil. The game is developed by Spiders, and is published by Focus Home Interactive. Release date is set for September 10th, 2019.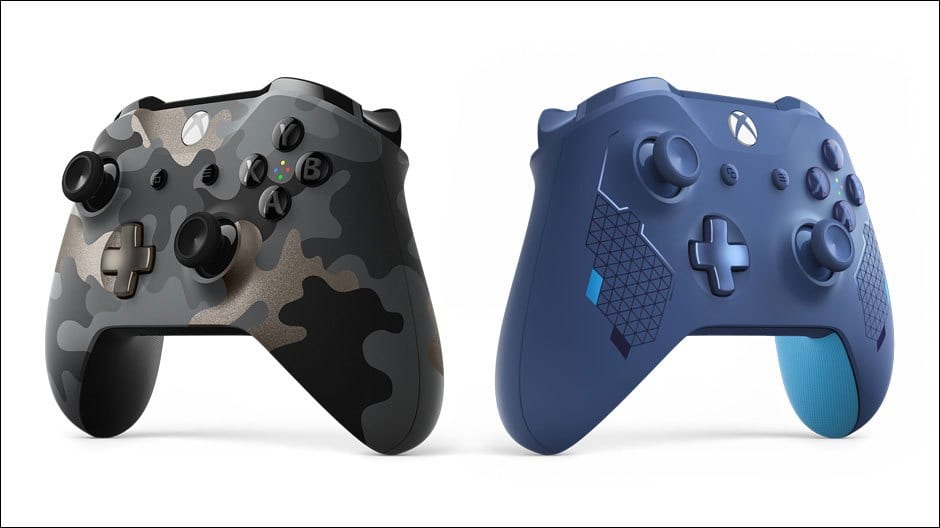 Image Credit: Inside Xbox
New Xbox Controller Colors Revealed at Inside Xbox
Two new controllers for Fall release sparked interest at the event. The first is a traditional Night Ops Camo with great finishes, and the second is a Sports Blue, with indents and all sorts of special details. The special edition controllers release this Fall.
The Surge 2 Gameplay Detailed
In the Surge 2 gameplay trailer, we learned more about this futuristic mech fighter. In exo suits, users fight one another and install upgrades to fight one another. With 80 weapons to choose from, you can play your way. Surge 2 looks somewhat like Monster Hunter, but with a bigger emphasis on building up your armor for powerups. The game is coming way of Deck 13, and being published by Focus Home Interactive. The game releases on September 24th.
Destiny 2: Shadowkeep Release Date
Destiny 2's latest DLC, Shadowkeep, is releasing October 1st. Good news for Destiny 2 fans.
Metro: Exodus DLC and Game Pass Access to the Series
A new trailer for upcoming Metro: Exodus DLC, titled 'Two Colonels," debuted. The DLC releases tomorrow. You can play the base game, as well as Metro: 2033 and Metro: Last Light on Game Pass. All three titles are available now, and have been for some time.
Big Announcements for Xbox at Gamescom
Xbox made a huge splash with the Inside Xbox at Gamescom event. We heard a lot of information of great things to come. As always, the Xbox team does a wonderful job highlighting their efforts to provide the best gaming platform possible. A lot of people will note that Playstation 4 gamers get all the exclusives, but in terms of a game subscription service, nothing tops Xbox Game Pass. 
For more Gamescom news, comic books and pop culture stories, and more, keep reading Comic Years!
Taylor is the Gaming Editor of Comic Years and a lifelong fan of video games. He holds two degrees in Political Communication and wrote a Master's Thesis on resistance movements, race, and the exploitation of college athletes. His wife and two Toy Australian Sheppards keep him sane.
Leave a comment