Inside Xbox May 2020 Event – Xbox Series X Gameplay And Previews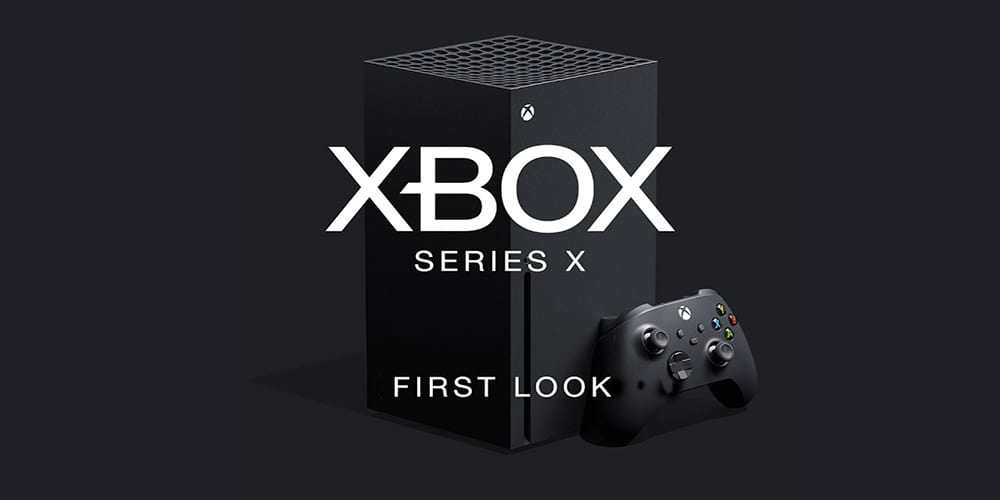 It's wild to think we're only months away from a new gaming console cycle. The PS5 will serve as Sony's follow-up to the widely successful PS4. Meanwhile, Microsoft is in a weird place. A lack of first-party titles really harmed the Xbox One. They seem to be ready to turn things around with the Xbox Series X. In their Inside Xbox May 2020 event, Microsoft showed off a bit of the power of the Xbox Series X while getting gamers excited about the future.
Inside Xbox May 2020 Event Rundown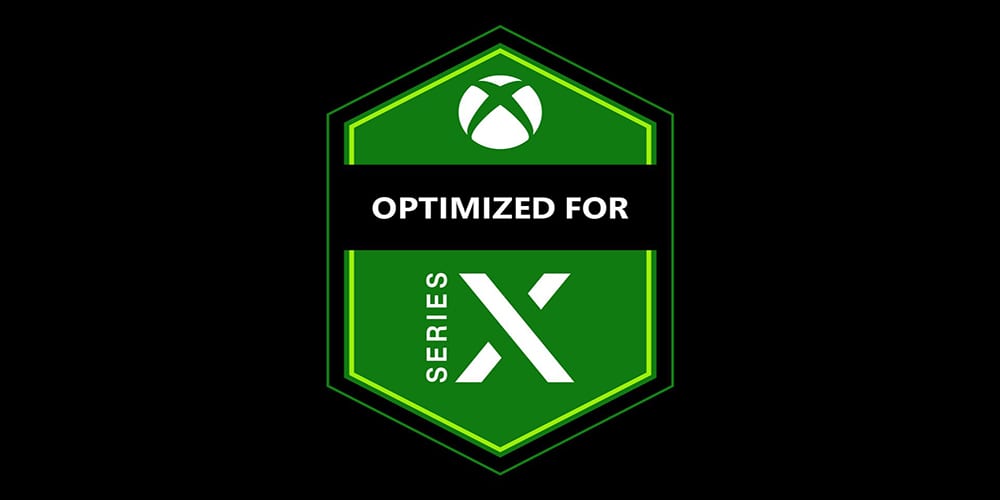 Image Credit: Xbox
The Xbox Series X, on top of backwards compatibility and a flashy console reveal at The Game Awards 2019, needs to show gamers what matters: games. They got a head start with this necessity in an Inside Xbox May 2020 event. Here's everything we saw, learned, and experienced in the video presentation. 
Intro Info for the Inside Xbox Event
The beginning of the presentation mentioned the hurdles COVID-19 presents for game making. Of course, operations changed greatly as employees at Microsoft started working from home. Xbox development teams are still working from home, but progress is being made on upcoming Xbox Series X titles. Games from Xbox Game Studios will be revealed in July, including games from Double Fine and 343 Industries. The latter, of course, works on Halo, so we will likely see a bit more of what should be a launch title for the Series X.
Bright Memory: Infinite
Talk about an opening game to preview. Bright Memory: Infinite is a lightning-fast fusion of first-person shooters and action genres. The game is developed by FYQD-Studio. The game is set in a sprawling, futuristic metropolis in the year 2036. A strange phenomenon for which scientists can find no explanation has occurred in the skies around the world. The Supernatural Science Research Organization (SRO) has sent agents out to various regions to investigate this phenomenon. The SRO discovers that these strange occurrences are connected to an archaic mystery – an as-of-yet unknown history of two worlds, about to come to light. Overall, the game looks wild with swordfights happening while you use guns and telekinesis powers. Like, come on, who doesn't love that?
Dirt 5
Another entry in the popular racing series, Dirt 5 looked amazing in the Xbox Series X footage. The game seems to follow a bit of the Forza Horizon formula with touring around a location and enjoying races in different weathers and terrains. The game is developed and published by Codemasters and will run 4K 60 FPS and 120 FPS (non-4K) on the Series X.
Scorn – Inside Xbox First Look
I honestly thought Scorn fell victim to the endless development hell so many games face. The game is an atmospheric first-person horror adventure currently in development by Ebb Software. The game was first announced on the 12th of November 2014, with a trailer showing pre-alpha footage, followed by an unsuccessful campaign on Kickstarter in December 2014. Thank goodness it's still alive because it looks horrifying and immersive. The game will also be available for Xbox Game Pass subscribers for free.
Chorus – Inside Xbox Announcement Reveal
Chorus is a new space-flight combat shooter releasing in 2021. In the game, players become Nara and Forsaken, her sentient starfighter, on a compelling, personal journey of redemption. Unlock devastating weapons and mind-bending abilities in a true evolution of the space-combat shooter. Meanwhile, you explore breath-taking interstellar vistas, ancient temples, and venture beyond our waking reality. Outgun, outwit, and outmaneuver your enemies in an epic quest to free the galaxy from oppression.
Madden 21 – Inside Xbox May 2020 Official Reveal with Patrick Mahomes
Okay, I love the Madden games, and although we didn't see a ton of the game, Patrick Mahomes introduced the footage. However brief, the reveal gave us a look at how the long-running football franchise will take advantage of next-gen hardware. Overall, the game looks good but it's always about the gameplay in this series. Likewise, gamers who purchase Madden 21 on Xbox One can download Madden 21 for Xbox Series X for free.
Vampire: The Masquerade Bloodlines 2
If you watched this one, then you know some of the footage in this reveal was BRUTAL. Experience Seattle – a city full of alluring, dangerous, characters, and factions as a vampire. You are dead now but stronger, quicker, more alluring, and with potential for so much more. Choose to be brutal and unflinching or cultured and seductive. Use charm, cunning, terror and sheer will to rise through vampire society. The trailer did a great job at using music to add to the allure.
Call of the Sea – Inside Xbox May 2020 Worldwide Premiere
Overall, Call of the Sea's reveal trailer looked gorgeous. The game feels like Bioshock meets Up meets The Shape of Water. This title is developed by Hardsuit Labs and published by Paradox Interactive. As an otherworldly adventure game set in the 1930s, South Pacific, players explore a lush island paradise. Puzzle out the secrets of a lost civilization in the hunt for your husband's missing expedition.
The Ascent
Above all, it's nice to see something different from time to time. The Ascent is a solo and co-op action RPG set in a cyberpunk world. The mega-corporation that owns you and everyone, The Ascent Group, has just collapsed. Can you survive without it? If you love a bit of post-apocalyptic action, then this seems perfect for you.
The Medium
Overall, The Medium's reveal was one of the more emotional trailers. The game is a next-gen psychological horror game, featuring a 'dual' soundtrack by Akira Yamaoka and Arkadiusz Reikowski. Overall, Yamaoka is most well-known for his work on the Silent Hill series.
Scarlett Nexus
If you think about Japanese-style games, then you usually think of Nintendo. Overall, Microsoft is diversifying what they offer on the Xbox. Therefore, we get things like Scarlett Nexus from Bandai-Namco. In a far distant future, humanity's last hope falls into the hands of an elite group of psionic soldiers, who battle an invincible threat known as, Others. Unravel the mysteries of a Brain Punk future caught between technology and psychic abilities. If you love action-RPGs, then this seems right up your alley.
Second Extinction – Inside Xbox Worldwide Reveal
Usually, dinosaur shooters are either hits or huge misses. In this intense 3 player co-op game, you work as a team to take down large groups of savage mutated dinosaurs. Fight through a maelstrom of bullets, bombs, teeth, claws, and gore with friends. In short, this one could be great, but I'm interested in seeing more.
Yakuza: Like a Dragon – Day One Release for Xbox Series X
The Yakuza games are wildly popular. In this entry, you become Ichiban Kasuga, a low-ranking yakuza grunt left on the brink of death by the man he trusted most. Take up your legendary bat and get ready to crack some underworld skulls in dynamic RPG combat set against the backdrop of modern-day Japan. If you haven't played any of the games in this series, then find them now. Overall, they're some of the best, most exciting action games in the industry.
Assassin's Creed Valhalla – Inside Xbox Reveal (First Look Gameplay)
If the Inside Xbox May 2020 event had a finale, then this was it. What we know about Assassin's Creed: Valhalla so far is that you will play as Eivor, a Viking raider. As you pillage England, the possibilities seem endless. Having seen some footage, I think this one is going to be another great entry in Ubisoft's long-running series.
Grading the Inside Xbox May 2020 Event
Image Credit: Xbox
Overall, I really enjoyed what I saw. If you read the comment sections on Reddit threads or IGN, then you likely saw a different reaction. People seemed disappointed we didn't actually get "gameplay," but this is an E3-style event. Yes, they marketed the presentation as a "gameplay" event, but that's never what we see. In short, the entire presentation as a whole gave me hope for the future of the Xbox Series X. In my book, it's a solid 4 out of 5. The only knock on the event I have is the lack of anything that blew me away. It all looks good, but I'm not convinced we have any major hits on our hands, not including Valhalla. 
If you watched the Inside Xbox May 2020 event, then let us know what you thought! Give us a rundown in the comments of your favorite reveal or biggest letdown. As always, thanks for reading Comic Years for all things gaming, comics, and pop culture.
Featured Image Credit: Xbox
Taylor is the Gaming Editor of Comic Years and a lifelong fan of video games. He holds two degrees in Political Communication and wrote a Master's Thesis on resistance movements, race, and the exploitation of college athletes. His wife and two Toy Australian Sheppards keep him sane.
Leave a comment