Hogwarts Legacy Sales Soar Past $1 Billion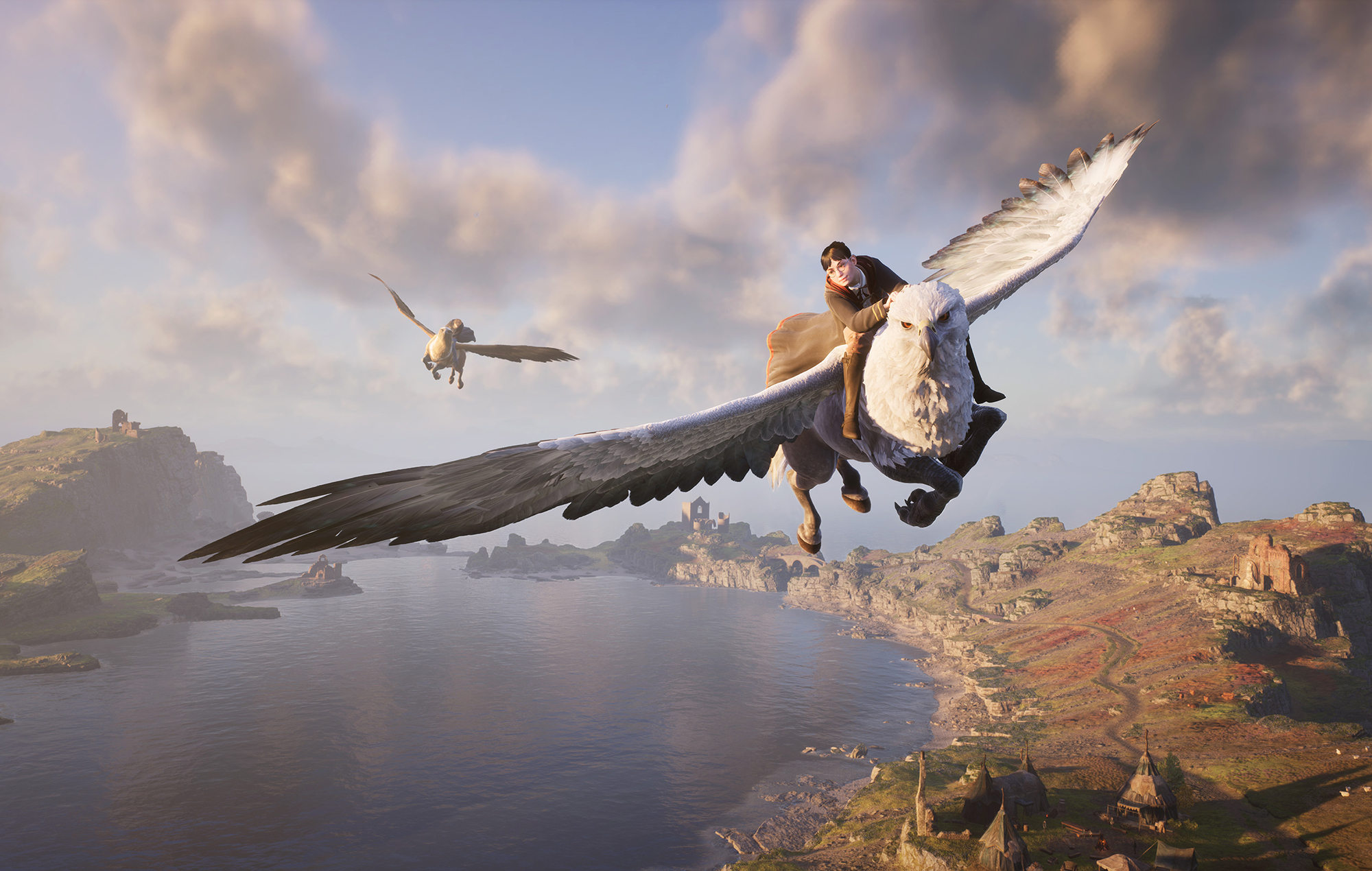 Wizarding world fans – it's time for some magical news. Hogwarts Legacy sales have now reached over $1 billion, with a whopping 15 million copies sold worldwide! That's some serious galleons! Plus, we expect the numbers only to continue rising as the game becomes available on more platforms. Today marks the day that PS4 and Xbox One players can enter the world of Hogwarts for themselves.
Warner Bros. Discovery CEO David Zaslav shared the exciting news during a recent earnings call. He said,
"Hogwarts Legacy has amassed more than $1 billion in retail sales and over 15 million units sold worldwide to date, and today the team is launching the game on the PlayStation 4 and Xbox One platforms."
Pretty impressive, right?
In fact, these astounding Hogwarts Legacy sales make the game the fifth $1 billion-plus gaming franchise for Warner Bros. It joins the ranks of LEGO, DC, Mortal Kombat, and Game of Thrones with this success. Talk about some powerful wizardry!
But wait – there's more! The games' sales are likely to keep climbing. Not only did Hogwarts Legacy launch on PS4 and Xbox One today, but a Switch version is set to arrive in July. JB Perrette, the CEO of global streaming and games at WB Discovery, emphasised the importance of the Switch version. In fact, he stressed during the earnings call that the Switch version would be crucial for sales.
"We see that as probably a much bigger install base and a fan base."
He also pointed out that Nintendo has a massive instal based in Japan, where Harry Potter is also immensely popular.
"We see a much bigger upside probably from that release, certainly than the ."
How much are the Hogwarts Legacy Sales?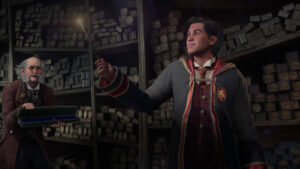 Image: Warner Bros.
So far, Hogwarts Legacy sales have proven to be pretty amazing. It was the best-selling game of February 2023 when it launched. Currently, it remains the highest seller of the year. However, Zelda: Tears of the Kingdom will probably give it a run for its money. However, with the current-gen and Switch releases, Hogwarts Legacy seems poised to be this year's biggest game.
Now, it's no secret that Hogwarts Legacy's incredible popularity hasn't been all smooth sailing. There's a lot of controversy surrounding the Harry Potter books' author, J.K. Rowling, and her views on transgender people. However, despite this, fans have continued to show their love for the wizarding world and immerse themselves in this magical adventure.
For those of you joining the Hogwarts Legacy journey today, there's a new patch available. This includes an arachnophobia mode, which means no more scary spiders, and a variety of bug fixes.
Clearly, not only have the Hogwarts Legacy sales reached an impressive $1 billion milestone, but they'll continue to rise in the future. With the present PS4 and Xbox One releases, along with the upcoming Switch version, the game will continue to see lots of success. It's clear that the magic of the wizarding world remains strong as fans continue to dive into the immersive experience of Hogwarts Legacy. So, grab your wands, and prepare to explore the enchanting halls of Hogwarts like never before!
Hi! I'm Arvyn, and I'm an English teacher from the UK. I've been teaching English online for over 4 years to students from all across the world and all ages. Outside of work, I'm a huge fan of reading, video games, and playing with my adorable kitties. See ya!
Leave a comment