Hide Your Wallets – The Nintendo eShop Summer Sale Is No Joke
I love a good sale, but I'm also a Nintendo fan. In some ways, the eShop deals offered around holidays or special events are a let down. It's a double-edged sword that Nintendo games keep their value. Of course, the prices don't drop a ton because they are quality, well deserving games when it comes to full or near-full price. Then again, deals are a great opportunity to buy titles that you don't necessarily want bad enough to pay full price. I'm happy to report that the Nintendo eShop summer sale does not have this problem In fact, it's probably the best sale Nintendo as featured since the launch of the Switch. I want to point out a handful of titles you likely want to check out. Let's talk summer sales – Nintendo style!
Must Buy Titles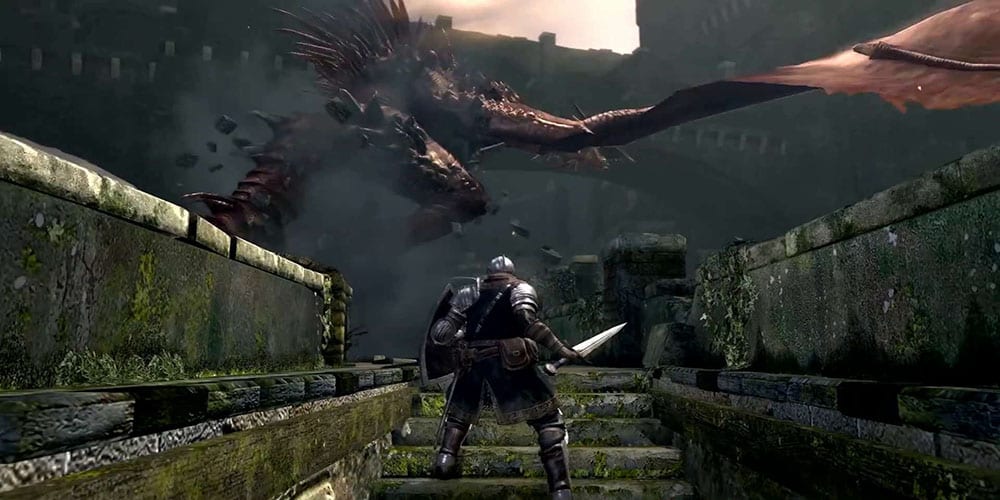 Image Credit: Bandai Namco
There are a lot of amazing titles to check out in this year's summer sale. As a Switch owner who loves a good deal, I can honestly say this is the best sale Nintendo debuted in awhile. There are some amazing deals here, so let's get to it!
Nintendo eShop Summer Sale – Action and RPGs
Image Credit: Nintendo
It's not for everyone, but there are some incredible action and RPG titles in this sale. If I had to pick three, then I'd likely narrow it down to these titles.
Astral Chain – $47.99 (Down from $59.99)
The few survivors of a massive global disaster gather together in a futuristic megacity. Now it's your job to protect them against otherworldly invaders–but you're not alone as a member of a special police task force equipped with sentient armaments called Legions. If you enjoy mech fighters or anime-style RPGs, then this is a good pick.
Dragon Quest XI S: Echoes of an Elusive Age – Definitive Edition – $41.99 (Down from $59.99)
With a ragtag band of adventurers, engage in well-balanced, turn-based battles and embark on quests across the kingdom of Erdrea. Forge gear, develop party members' skills and alter their outfits without changing gear thanks to the Definitive Edition of this title. If you haven't played other Dragon Quest games, then don't worry! You don't need experience in the series to play this JRPG favorite.
Dark Souls: Remastered – $23.99 (Down from $39.99)
Praise the sun and re-experience the critically acclaimed, genre-defining game that started it all. Beautifully remastered, return to Lordran in stunning detail. Overall, this game essentially launched its own genre (Souls-style games) and it's just as good today as it was upon initial release. Give it a go if you don't mind dying thousands and thousands of times.
Nintendo eShop Summer Sale – Mario and Friends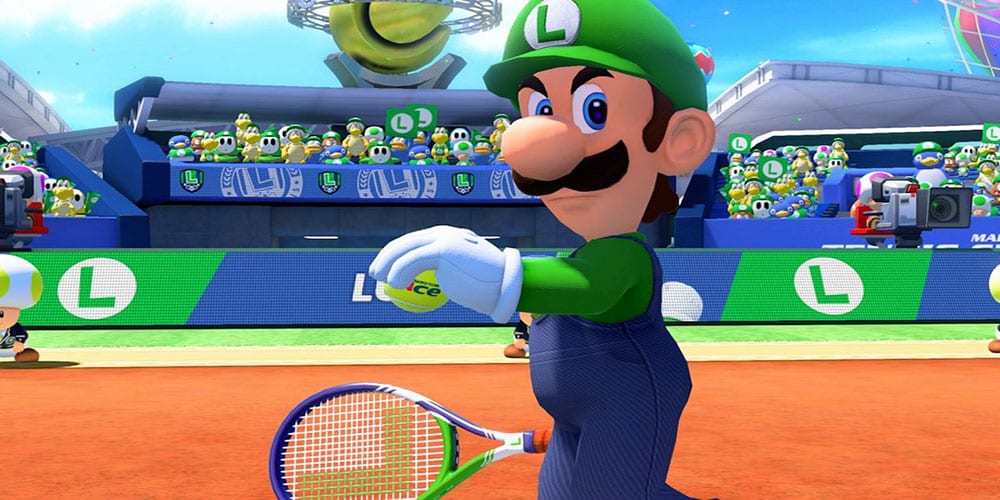 Image Credit: Nintendo
What would a Nintendo sale be without Mario and the Mushroom Kingdom gang? Across the history of the Super Mario series, there are a ton of great entries that you can play on the Switch. Here are just a few!
Captain Toad Treasure Tracker – $27.99 (Down from $39.99)
A stubby secondary character takes center stage. Survive smoldering volcanoes, hazardous steam engines, haunted houses, and so much more! Originally a Wii U game, this port increases the experience by adding in levels from Super Mario Odyssey!
Mario Tennis Aces – $41.99 (Down from $59.99)
Unleash an arsenal of shots and strategies in all-out tennis battles with friends, family, and fan-favorite Mushroom Kingdom characters. The sports games in the Mario series are some of my favorites. This game in particular is a favorite of mine for killing time or a quick game of tennis. Plus, there's an interesting and unique story mode!
Nintendo eShop Summer Sale – Hidden Gems
Image Credit: Team 17
There are a few games that I think you might want to check out. Honestly, you might have missed these ones, but they're still wonderful. Not to mention, the experience is even sweeter when you get a great deal!
My Time in Portia – $10.19 (Down from $29.99)
I love a good simulation game, and this one is quite good. Restore your Pa's neglected workshop to its former glory by fulfilling commissions, growing crops, raising animals, and befriending the quirky inhabitants of this charming post-apocalyptic land. There's a lot to do and plenty of room to take your own road through its story. Give it a go!
Starlink: Battle for Atlas Deluxe Edition – $23.99 (Down from $79.99)
This title is like a spiritual successor to the popular Star Fox series. Mix and match parts to customize your starship, and build your own playstyle with unique pilot abilities and weapons. Plus, you can even unlock Star Fox content like Fox McCloud as a Pilot, the Arwing Ship, and exclusive missions! I love this game a lot for its depth and experience, but you can also find the toys that go with for cheap nowadays!
Yooka-Laylee – $13.59 (Down from $39.99)
Explore huge, beautiful worlds, meet an unforgettable cast of characters, and horde a vault-load of shiny collectibles as buddy-duo Yooka and Laylee embark on an epic adventure. Much like Banjo Kazooie, this 3D platformer is light in tone and a seriously fun time. At this price, I don't hesitate to say anyone nostalgic towards the Super Mario 64 days needs to own this title.
Image Credit: Nintendo
The entire Nintendo eShop summer sale features even more titles for Switch, Wii U, and 3DS to browse. If you pick something up on the sale, then let us know in the comments! Thanks for reading Comic Years for all things gaming, comics, and pop culture!
Taylor is the Gaming Editor of Comic Years and a lifelong fan of video games. He holds two degrees in Political Communication and wrote a Master's Thesis on resistance movements, race, and the exploitation of college athletes. His wife and two Toy Australian Sheppards keep him sane.
Leave a comment