Here Are The Top Game Awards 2020 Reveals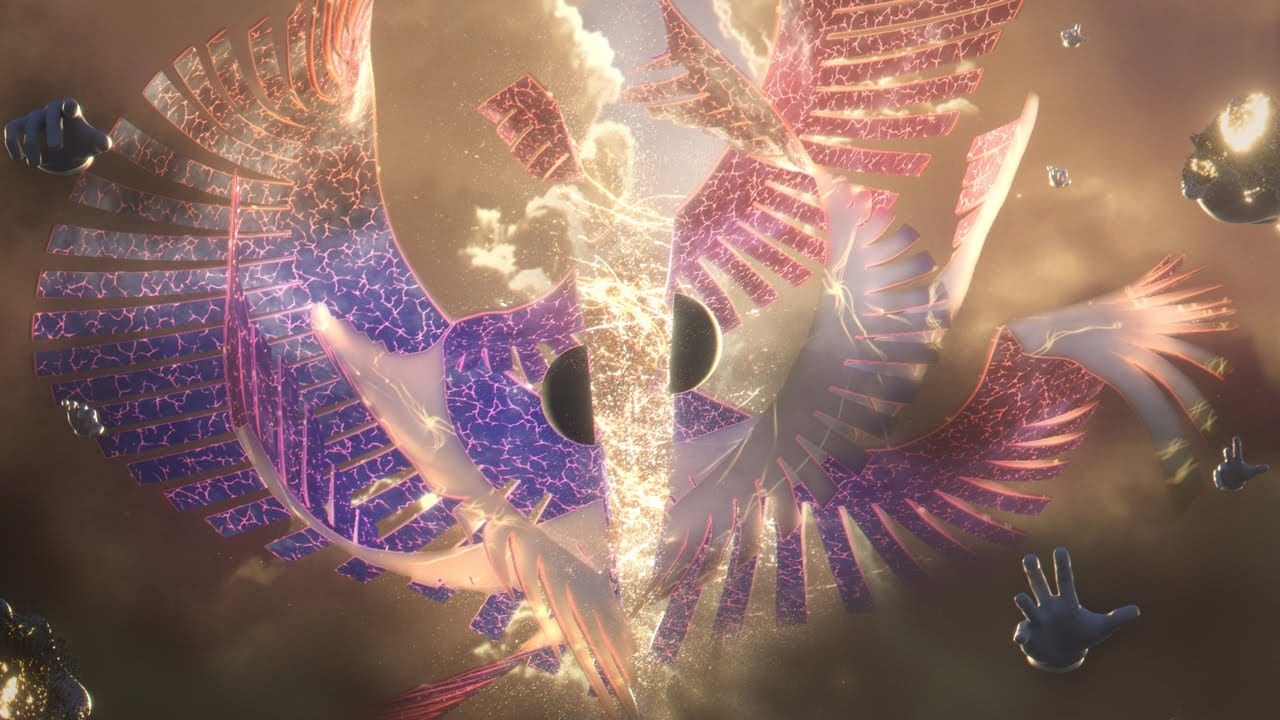 The Game Awards 2020 did a great job making the most of its huge timeslot. There needed to be a lot of ad placements to pay for the ceremony. Still, plenty of new info arrived to gamers all around the world too. As we all watched from home, new games, upcoming projects, and fun announcements kept us glued to our screens. The top Game Awards 2020 reveals included new add-ons for existing games and future releases we can't wait to play. We won't go over every reveal in this article; some are minor or just updates to things we already know were happening. We will, however, talk about the biggest news of the night. Here are the best reveals, some WTF moments, and three games we can't wait to play.
Best Reveals at The Game Awards 2020
Some of the brightest moments in The Game Awards 2020 came in surprise reveals. If we're going to start anywhere, then we need to begin with the wild Super Smash Bros. Ultimate reveal. The next fighter for the popular game is going to be Sephiroth, the One-Winged Angel, from Final Fantasy VII. The trailer literally has Sephiroth killing Mario; like what the hell! So cool, and such a surprise early in the evening.
A few other reveals really stood out to me. Overall, a big one was that Microsoft Flight Simulator is coming to the Xbox Series X/S. I thought this game would only be possible to play on PC, but it's incredible to see it coming to next-gen Xbox consoles. Another fun reveal was a new Dragon Age teaser. We knew the game was underway but getting a glimpse of the project is enough to make us all feel warm and fuzzy inside. This is a series well-deserving of a next-gen masterpiece. The only problem might be the turmoil going on at BioWare at the moment. Hopefully, that doesn't impact the game's final product.
Among Us fans rejoiced with a look at the new map coming in 2021. The game took home some huge awards in major categories at The Game Awards so it felt nice to celebrate its accomplishments and get excited about its future. We also had a chance to see the next The Elder Scrolls Online content release, which returns players to the Gates of Oblivion. Skyrim might be my favorite game of all time, but Oblivion is probably the game I've beaten the most in my life, time and time again. I'm super psyched to see what Bethesda has to come for this one.
Biggest WTF Moments of the Night
There were some reveals at The Game Awards 2020 that left us asking WTF in good and bad ways. One that comes to mind immediately is the inclusion of some recognizable characters in Fornite. We're going to see Master Chief from Halo come to the game, which is a wild crossover. It's understandable as players will likely be using the guest appearance to get hyped for Halo Infinite releasing in 2021. Also coming to the game are Daryl Dixon & Michonne from The Walking Dead. It's an odd pair to see pop up in the popular battle royale game, but cool nonetheless.
Another WTF moment was Swedish Chef from The Muppets arriving in Overcooked: All you can Eat. I don't know why it's happening, but I'm here for it. Who doesn't love The Muppets? If you haven't played Overcooked before, then I highly recommend it for fun co-op madness. The biggest WTF of the night, however, was not so good of a moment.
Ark, one of the buggiest, wildest Early Access games to ever get finished, is getting a sequel. How do they celebrate the announcement? They put Vin Diesel in the cinematic trailer. Like, why is Vin Diesel on my screen for this game? I didn't understand it last night and I don't understand it now. What is this, 2 Fast, 2 Furious, 2 Prehistoric?
Three Favorite Reveals of the Night
Firstly, NieR Replicant isn't just coming in 2021. It's coming out in April 2021! This remaster is more like a remake altogether of the first game in the series. Some tweaks to gameplay and the story will keep the spirit of the original alive, but for the most part, be a completely new adventure. The NieR series came to a lot of people's attention with Nier Automata in 2017. I think the move to make this available on PS4 and Xbox One is a great decision. Many of us will likely still be fighting to find a PS5 or Xbox Series X/S by then.
Secondly, a huge surprise was a reveal for a new Perfect Dark game. The popular IP from developer Rare is getting a reboot for the Xbox Series X/S and it looks incredible. If you remember the Nintendo 64 days, then Perfect Dark was likely a go-to for you on multiplayer nights with friends. This iconic series is well due for a new light and Xbox Game Studios seems like a great hub for all of these IPs old and new to get the love they deserve.
That's right; a new Mass Effect game is on the way. We're likely still years away from this one, but it's going to be a ton of fun to see it finally come to light. The announcement of the original trilogy's Legendary Edition left fans hoping for a new game in the series. If you're a regular reader of Comic Years, then you know we have a ton of writers who love this series. I'm pretty sure I could hear our managing editor scream with joy from states away when the news dropped.
Featured Image Credit: The Game Awards
Taylor is the Gaming Editor of Comic Years and a lifelong fan of video games. He holds two degrees in Political Communication and wrote a Master's Thesis on resistance movements, race, and the exploitation of college athletes. His wife and two Toy Australian Sheppards keep him sane.
Leave a comment