Halo The Series Trailer, Release Date, & First Look At Cortana Revealed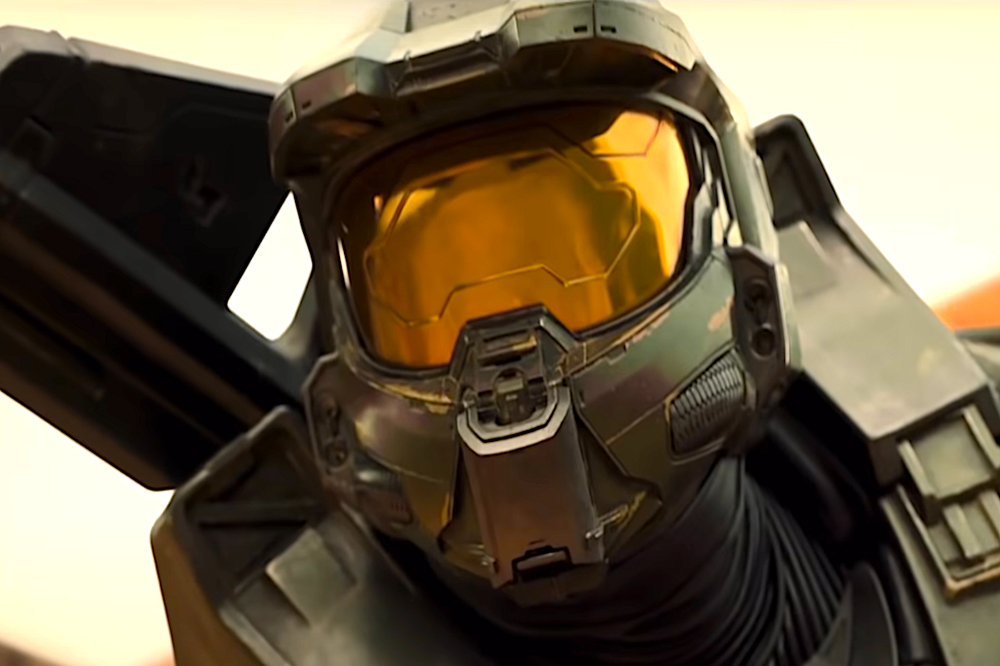 Are you ready for some football? Look, that might make zero sense if you're here for Halo news. That said, a lot of fans of the series likely tuned into the NFL AFC Championship game to check out the latest look at the Halo show. It makes sense CBS would run this major reveal for an upcoming Paramount+ show. Plus, the NFL fandom might intersect with Halo more than I realize. Overall, the new Halo trailer for the upcoming series finally gives fans a first look at Cortana and the highly anticipated release date. It's been a long time coming. First impressions for me, at least, point to a strong show coming soon.
The New Halo TV Series Finally Has a Release Date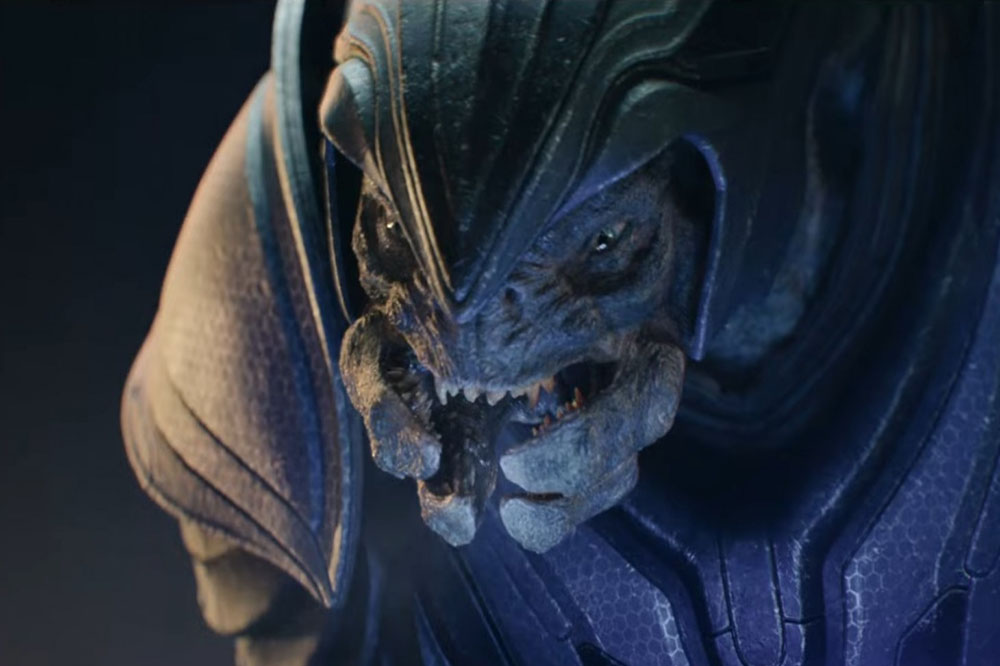 Image Credit: Paramount+
The upcoming Halo series is gearing up for a final marketing push before releasing on Paramount+. Debuting on CBS and now on YouTube, the trailer shows us a lot to love. If you're a diehard Halo fan, then you can choose to approach this project with one of two dispositions. Firstly, you can be happy we're finally getting a Halo show. It certainly wasn't a given, even after getting the greenlight. The Halo TV Series 2022 hype train nearly derailed after a move from Showtime to Paramount+. Nevertheless, it's still on the way.
The other approach, which many are already taking, is to hate it. Hate the look, critique its take on Master Chief, disregard all of it. To those fans, I'll say this. Think back to a time where you enjoyed things. Might have been a long time ago, huh? Is this going to match the magic of Halo we hold in our heads from years of loving these games and this world? Maybe not, but isn't this worth giving it a shot? Some will say no, but I say yes.
We'll get to give the show a shot this spring. The series Halo is ready to kick off on March 24. Paramount+ gives this synopsis for the upcoming series:
"Dramatizing an epic 26th-century conflict between humanity and an alien threat known as the Covenant, Halo the series will weave deeply drawn personal stories with action, adventure and a richly imagined vision of the future."
Sign me up! Before we go, let's address the AI elephant in the room.
Our First Look at Cortana is…Different Than Expected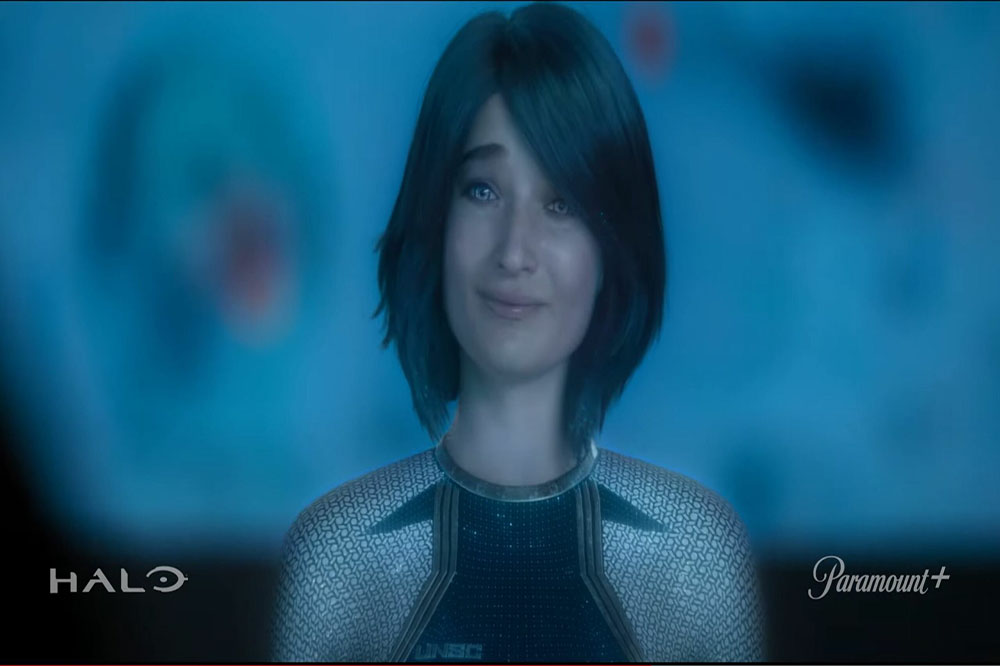 Image Credit: Paramount+
Our first look at Cortana is certainly the most contentious part of the series trailer we got this weekend. The approach clearly aims to hit realism harder than game accuracy. Did the first look at Cortana throw me off to the point of anger? No, but I don't really understand the switch.
That said, the show isn't trying to be a one-for-one retelling with the games. Producers said this series exists in the Halo sphere of lore but won't have an impact on the games. I'm okay with that. Plus, the Cortana weirdness was relieved for me with the incredible and impressive-looking Elites. That quick combat scene was great. Another shocker was the voice of Master Chief, Steve Downes, not making an appearance. Instead, the series Halo will include actor Pablo Schreiber, as heard in the trailer, who also portrays the character physically in armor.
Halo the Series Will Debut on Paramount+ On March 24, 2022.
If you're having some thoughts on the new series, then let us know in the comments! Thanks for reading Comic Years for all things gaming, comics, and pop culture.
Featured Image Credit: Paramount+
Taylor is the Gaming Editor of Comic Years and a lifelong fan of video games. He holds two degrees in Political Communication and wrote a Master's Thesis on resistance movements, race, and the exploitation of college athletes. His wife and two Toy Australian Sheppards keep him sane.
Leave a comment