Halo Infinite Gameplay Premiere – 5 Things To Know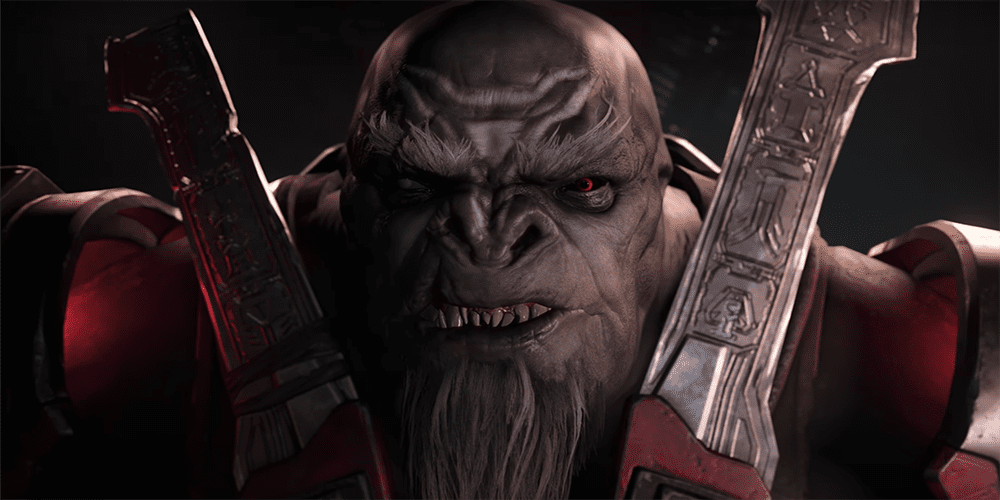 There are a lot of people waiting for the Xbox Series X for one reason: Halo Infinite. In Microsoft's Xbox Games Showcase Thursday, fans saw their first look at the game's soft reboot. What does that exactly mean? Well, in short, Halo 5 pushed too far from the series' original intent for most gamers. With a new console, 343 Studios is hoping to reboot the series in a way that doesn't cancel the old games. Instead, this is a back to basics style release. It's sort of like when your favorite artist releases their fourth album and it's self-titled. This is a return to form for Master Chief, and it couldn't come at a better time. Here are 5 things you should know from the Halo Infinite gameplay premiere.
Halo Infinite Gameplay Premiere
Halo Infinite looks to be a great return to the things that made Halo: Combat Evolved so inspired and engaging. For one, we get to play as Master Chief predominately, unlike Halo 5′s dual protagonist design. From the gameplay premiere we saw, there are a few other notable elements to this title as well. Here are five takeaways to keep in mind as we near the game's launch this holiday season.
Halo Infinite Takes Place Shortly After Halo 5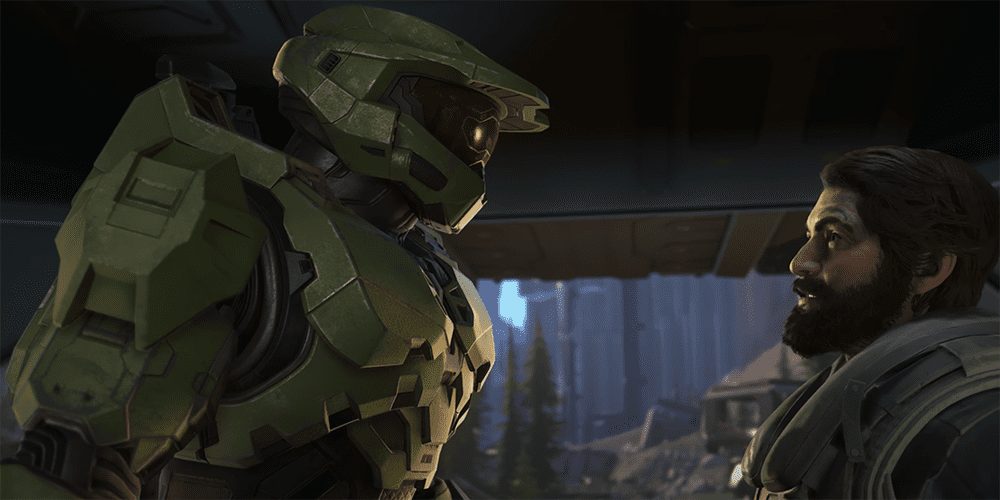 Image Credit: 343 Studios
The intro visual for the Halo Infinite gameplay premier puts the events of the game on May 28, 2560. This would follow the events of Halo 5, which wrap up just before that. Essentially, Reach is lost to humans but not all hope is gone with it. If you're having trouble remembering the game's events, then it might help to revisit the history of the Halo series. Master Chief is shown arriving to the planet to attempt to hit the enemy where it hurts: their artillery.
The UI is Cleaner and More Visually Accessible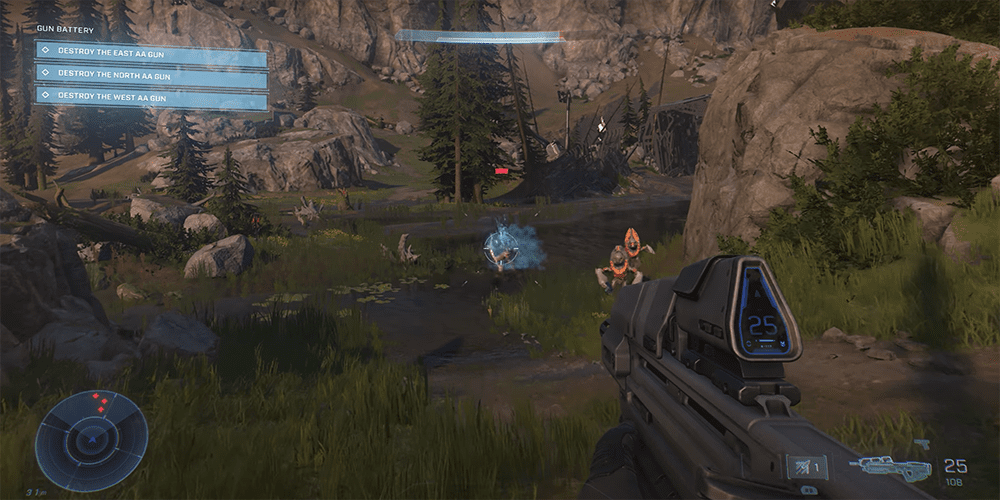 Image Credit: 343 Studios
After getting the brief intro, we see the Master Chief armor UI. The map is still located bottom left, with the weapon and ammo count in the bottom right. The latter detail is new to the series; weapon and ammo usually sit top right. Why does that matter? The game is clearly looking to clean up the visual you have of the game. With everything down below, you can focus on enemies and the environment.
Maps and Open-World Elements Stand Out in the Gameplay Premiere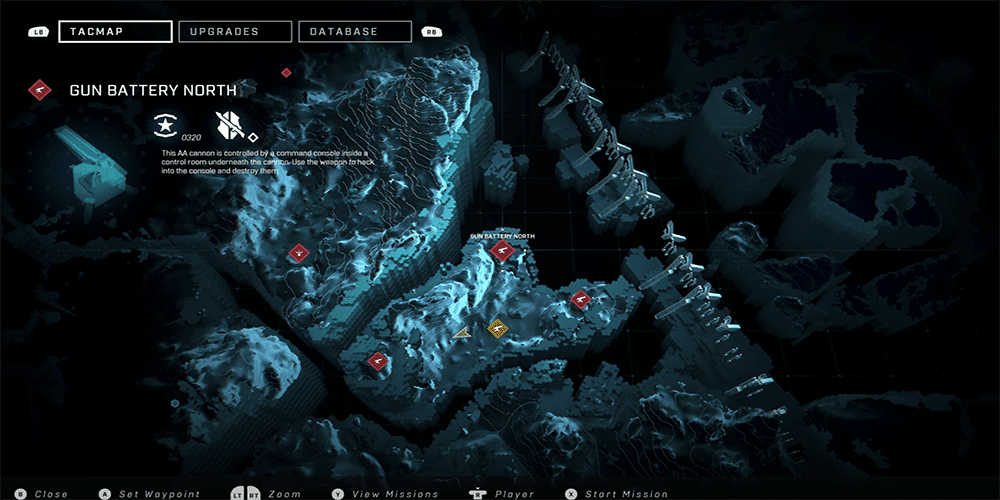 Image Credit: 343 Studios
When Master Chief begins hunting down the artillery he wants to destroy, he consults a map. This shows a huge area in which the player seemingly can choose where they go. It will not be an open-world game per se, but it will likely leave room for collectibles and a bit of exploring. 343 Studios called Halo Infinite's map twice the size of the last two games combined. That's a whole lot of room to hunt grunts and throw sticky granades.
Grappling Hook and New Pistol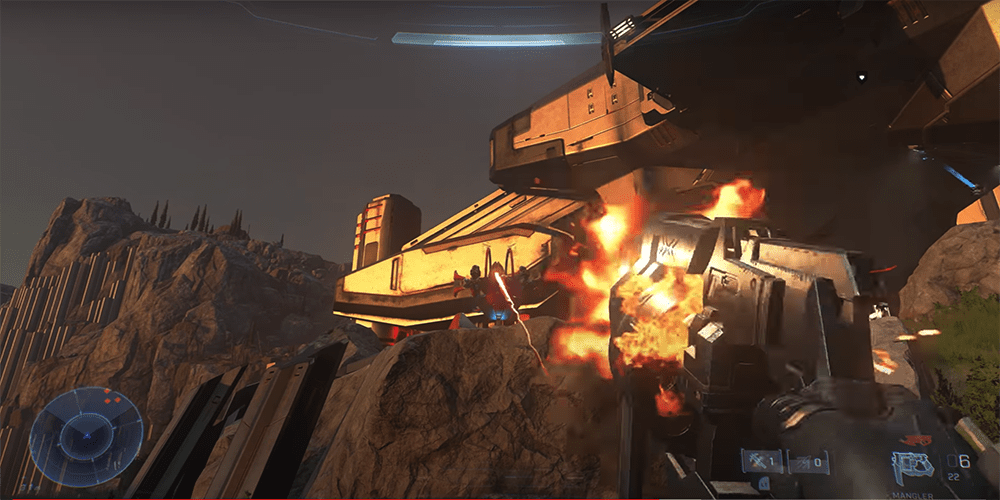 Image Credit: 343 Studios
We see two new items in the Halo Infinite gameplay premiere. The first is a grappling hook. Master Chief seems to use this to pull into enemies for melee attacks and to draw items near. The latter allows for the tossing of explosive containers at enemies. The new gameplay mechanic should be fun to play around within the campaign.
The other new element is a pistol with some serious stopping power. It appears as if the 8-shot pistol mimics the power of a pretty strong shotgun. The gun is listed as the "Mangler," and should be a lot of fun to play with. We also see the new designs for shotguns, laser pistols and blasters, and other familiar favorites.
Halo Infinite's Gameplay Premiere Shows a Familiar Yet Reinvented Game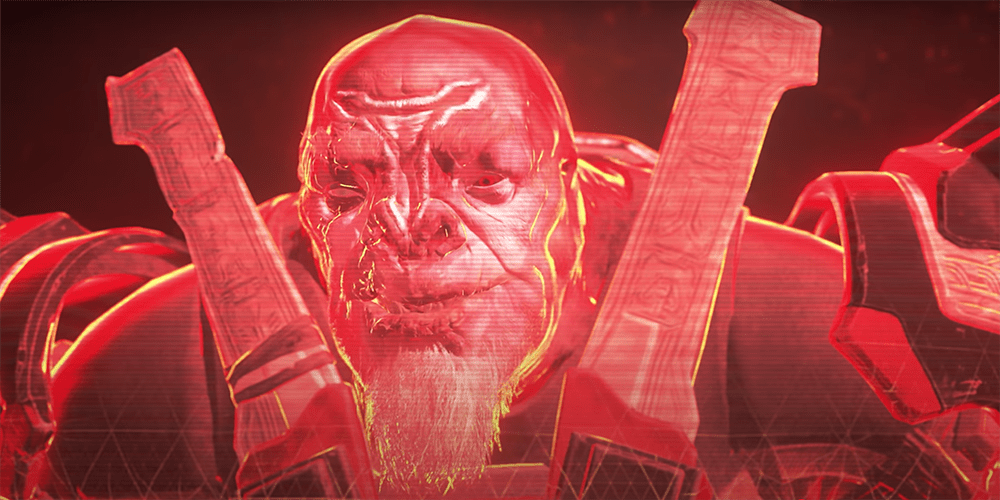 Image Credit: 343 Studios
The biggest takeaway for me is how pure the gameplay looks. Overall, you watch the entire demo with only Master Chief to fight as a lone wolf. It's refreshing to see the game return to its more operative, hero-shooter roots. The Halo 5 experience was one that I enjoyed, unlike many other series fans. That said, having replayed the original two games this past year, Infinite feels much more like the original games. At the end of the game, we even see a retro-style villain speech from a leader of the Banished. All in all, the game's shaping up to be a great incentive to purchase the Xbox Series X. If you missed the trailer, then be sure to check it out.
Thanks for reading Comic Years for all things gaming, comics, and pop culture.
Image Credit: 343 Studios
Taylor is the Gaming Editor of Comic Years and a lifelong fan of video games. He holds two degrees in Political Communication and wrote a Master's Thesis on resistance movements, race, and the exploitation of college athletes. His wife and two Toy Australian Sheppards keep him sane.
Leave a comment