GRID Legends Review – Storytelling Meets Realistic Racing
Racing games tend to really hit a niche audience. One thing we see from time to time is a racer break out of the car enthusiasts or sports game fandom to the mainstream. Forza Horizon 5 achieves this by making an entire map a real-world playground. Other titles like Need for Speed put you in an action movie of sorts. GRID Legends is poised to be the latest breakthrough racer ripe with incredible gameplay with exceptional storytelling. Thanks to a narrative-based Story Mode that uses state-of-the-art technology, immersion doesn't just happen on the racetrack. Our GRID Legends review is truly for anyone who wants a racing game ripe with crossplay features and electric moments. Let's discuss the latest from Codemasters, and their first title under EA.
A Racing Game That Offers Just as Much Between Races as During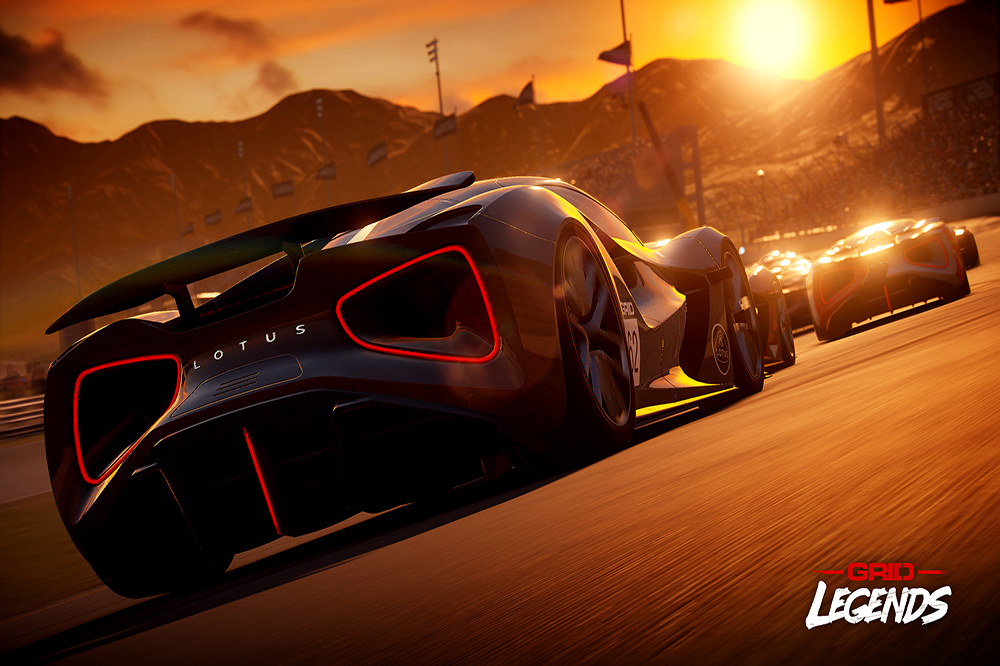 Image Credit: EA
Codemasters is now under the EA umbrella. For a studio so successful in what it does best, this sort of partnership often yields higher results on proceeding projects. I'm a fan of the GRID series but Legends is by far my favorite experience to date. The core of the game's appeal lies in its narrative-driven Story Mode. Cutscenes aren't always everyone's jam, but GRID Legends pushes what a racing game can accomplish in terms of a story. It also uses the game's long history of titles within its franchise to frame the narrative. That's not something every series can do – especially to this success.
The diverse cast central to the narrative is really wonderful in their ability to make you care about what happens between races. Not to mention, the production quality is stellar thanks to a few technologically advanced decisions by Codemasters. The game's cutscenes actually use virtual production techniques similar to those used in Disney's The Mandalorian. You won't find Tusken Raiders on the sidelines or Star Wars Episode 1 Racer speeds on-track, but it does up the value of the cutscenes a lot.
If the Driven to Glory Story Mode isn't enough content to warrant you picking this game up, here's a plus. GRID Legends offers crossplay multiplayer options that give you tons of freedom to play with friends. A robust Race Creator, plenty of cars to try, and the ability to join friends mid-race all add up to dozens of hours of fun. At the end of the day, GRID fans will love what they see here and newcomers will certainly be happy they came aboard for this release.
GRID Legends Review Score
I review games on a scale of 1-10; GRID Legends is an 8 for me. The crossplay features in GRID Legends really makes this game worth it if you're into multiplayer racing. The Story Mode will certainly excite many, but I'm sure there's concern for what happens once that wraps up. Don't worry – there are over 250 Career events and 130 routes to explore across 22 locations. Over 100 cars with over one million combinations for race design in the Race Creator mean you can make the most of this game long after the Story Mode is done.
If you're into racing games, then GRID Legends is a great release. The free-roaming approach to games like Forza Horizon leave you to explore everything you'd want and more. What GRID Legends accomplishes in its more streamlined, stringent delivery is an exceptional gameplay experience with plenty of substantial add-ons to keep you engaged. I love hopping from race to race without the need to drive to races. Also, it's incredible that the cutscenes, that are often lackluster in these sorts of games, are so incredible. There's a lot to love here and it's well worth your time if you're itching for high-speed action and a gorgeous game.
GRID Legends is available now for Xbox and PlayStation consoles as well as PC. If you check out the game, then come back here and drop your GRID Legends review in the comments. Thanks for reading Comic Years for all things gaming, comics, and pop culture.
A digital review code was provided by the publisher for the purposes of this review.
Featured Image Credit: EA
Taylor is the Gaming Editor of Comic Years and a lifelong fan of video games. He holds two degrees in Political Communication and wrote a Master's Thesis on resistance movements, race, and the exploitation of college athletes. His wife and two Toy Australian Sheppards keep him sane.
Leave a comment