Gotham Knights Developer Preview Provides Insights to New Game
There are a lot of game series that try to bring established worlds to the video game medium. One of the most popular ways to do this in the past was games based on movies. Those don't happen so much anymore. Another popular source for adapted material, however, withstands the test of time. Comic books provide meaningful inspiration for many great games. If you read comics, then video games based on the heroes and villains in these stories are exciting to experience in this way. One of the most impactful video games series based on comics, the Arkham Trilogy, is coming back in a big way. In a Gotham Knights developer preview, the team at WB Games Montreal offers a look into the new age of the Arkham games.
Gotham Knights Developer Preview – What Gamers Can Expect from WB Games Montreal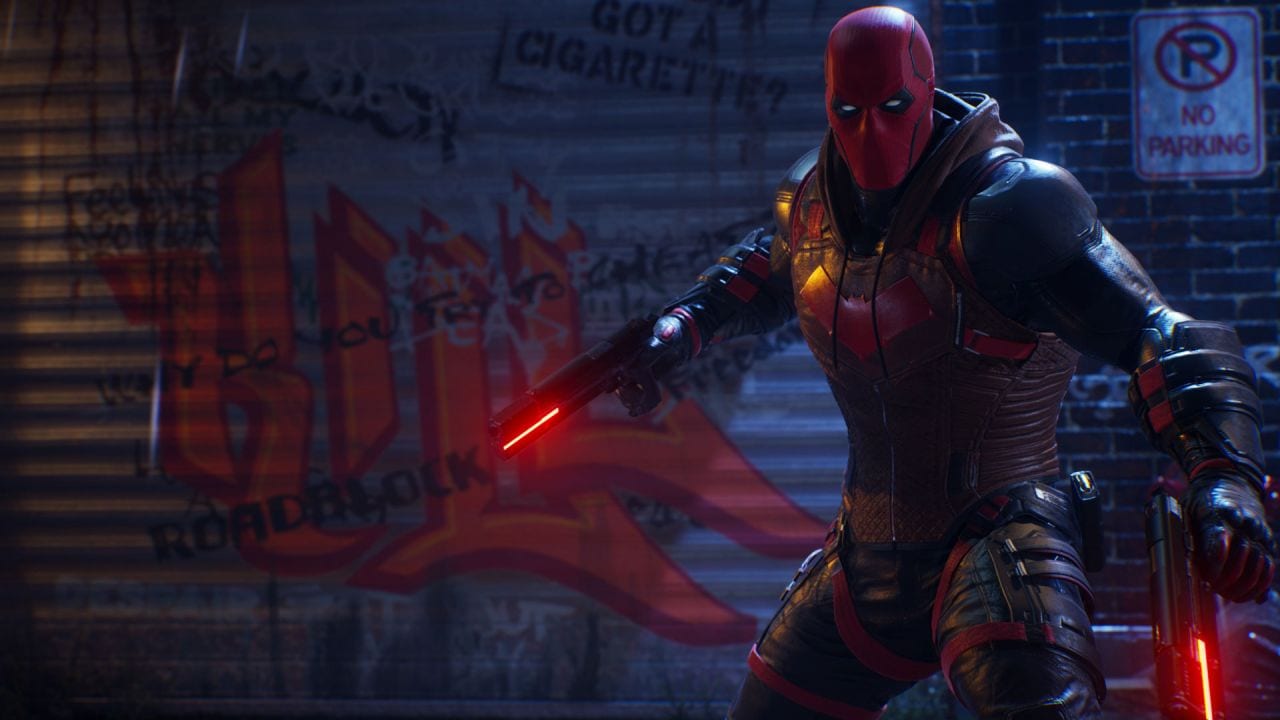 Image Credit: Warner Bros. Interactive
In an in-depth interview with GamesRadar, many leaders at WB Games Montreal offered insights into the upcoming entry in the well-reviewed and received Arkham series. If you remember back a few years, then you'll recall that these games wrote the standard for comics-turned-games. Overall, the ability of WB Games Montreal to adapt the series in the entry, Batman: Arkham Origins, kept the running series feeling fresh.
In their new game, Gotham Knights, we find Gotham 15 years removed from Batman's debut in the city. Following the murder of Commissioner Gordon, criminals and villains are feeling empowered again to take the city. Across five boroughs of the city, major players like Mr. Freeze as well as the mysterious Court of Owls pose threats as Batman exits the crime-fighting game. Luckily, some heroes are ready to step up to the challenge. That's where the game's unique co-op mechanic will really shed light on what will progress this series forward.
Dual-Action Heroism
Image Credit: Warner Bros. Interactive
While the action-RPG elements of the Arkham series is present, so is the loss that Batman leaves in his absence. That's where we'll see familiar heroes step up to the challenge. Unlike the earlier games in the series, this is no longer a one-man show. Instead, Batman's exit is replaced by crime-fighting performed best in a duo. This co-op approach to the game may throw some for a loop. Part of the fun of the Arkham series was taking on hordes of bad guys by yourself. This time, however, it's clear from the Gotham Knights developer preview that teamwork makes the dream work this time around.
Interestingly, the game's progression system does not punish you for playing one hero more than the other. In a very Grand Theft Auto V-feeling way, your other heroes at your disposal continue to progress even when you do not control them. This makes sense, as per the developers, since they're also out fighting crime when you are. They're not just chilling in the Bat Cave (which, fun fact, is actually destroyed in the game's setup thanks to Code Black).
A fluid sense of switching between characters is nothing new. However, the benefit to a co-op based action-RPG is the endless opportunities to approach combat strategically. I love the idea of this in theory, and if WB Games Montreal nails this, that could mean big things for DC Comics in gaming.
One Bold Prediction After the Gotham Knights Developer Preview
Image Credit: Warner Bros. Interactive
I can't recommend reading the whole preview with GamesRadar enough. One thing that stands out to me as a fan of this series is the progression we'll see in this game. Not the in-game progression, but the literal progress for this series. With the introduction of multiple heroes, we can see a more well-rounded game coming to life. You can still play solo, but the option to fight crime with a friend is a welcome one. It also has me thinking that this could be a test to see how fans and the studio can handle the multiple heroes approach. You know what that could mean? An actual, full-fledged Justice League game.
There's no indication from WB Games Montreal that this is the trajectory for the series. Still, the ability to switch between characters and play co-op could set up the superhero game that Marvel's Avengers failed to become. So long as the title stayed focused on the story rather than XP or loot-style missions, we could finally see multiple DC Comics heroes come together in a way that makes sense. It's just my gut feeling; for now, we're anxiously awaiting the arrival of Gotham Knights.
Featured Image Credit: Warner Bros. Interactive
Taylor is the Gaming Editor of Comic Years and a lifelong fan of video games. He holds two degrees in Political Communication and wrote a Master's Thesis on resistance movements, race, and the exploitation of college athletes. His wife and two Toy Australian Sheppards keep him sane.
Leave a comment