Google's Stadia Response Is Sort Of Making Things Worse
If there was a word to explain the Google Stadia rollout and launch, it'd likely be "messy." By no means is the console a failure. If things start to come together as the company troubleshoots, it's still likely to be playable. Unfortunately, a lot of things make it unplayable, like overheating, broadband caps, and a lack of 4K stability. Sure, graphics aren't everything. The company touted its streaming console, however, on its graphical output. So here we are, wondering what's next. Well, Google could have come out and said they're fixing things. Instead, Google's Stadia response was one of defensiveness, which does little to curb outrage and anger.
Stadia's Performance: Lies or Letdowns? 
Image Credit: Google
It's unclear whether or not Google knew Stadia's limitations. To be honest, it's most likely a combination of lies and letdowns. On the one hand, the console can achieve 4K playback. Unfortunately, Google Stadia overheating concerns are prominent, meaning it might not happen for long. Then, there's the trouble with broadband caps. Caps might only give you a few hours a day to play before data costs skyrocket. 
All of this, plus a questionable list of missing features at the Google Stadia launch, are giving users and curious gamers cause for concern. So, Google has options at this point. All tech companies experience questionable launches from time to time. The goal is to subdue outrage and increase optimism for the product's future. Instead, Google is going on the defensive. It's not a thoughtless PR release, but it's not helpful either. To be blunt, Google's Stadia response isn't going to make anyone feel better.
Google's Stadia Response Amist Dishonesty Accusations
The response from Google was threefold. First things first, Google ensures users the console performs to its promises. Unfortunately, the opening statement is capped off with a disclaimer: your internet connection might be the problem. Google's statement reads, "Stadia streams at 4K and 60 FPS – and that includes all aspects of our graphics pipeline from game to screen: GPU, encoder and Chromecast Ultra all outputting at 4k to 4k TVs, with the appropriate internet connection." 
Another section of the statement throws some blame to developers. Google's Stadia response is essentially saying the ports of their launch games aren't good. The statement claims "We expect that many developers can, and in most cases will, continue to improve their games on Stadia. And because Stadia lives in our data centers, developers are able to innovate quickly while delivering even better experiences directly to you without the need for game patches or downloads."
Who Do We Blame for the Stadia Launch?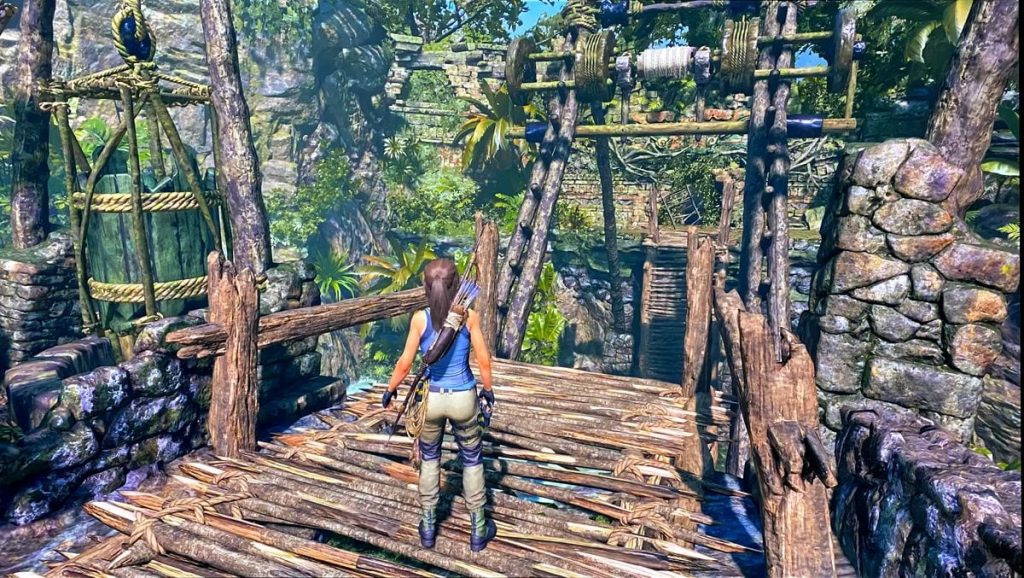 Image Credit: Square Enix
Is it the developers' fault? Are Google's miscalculations and statements pre-launch to blame? Who knows. It's looking more and more like Stadia just wasn't ready to go. At least, the console wasn't ready to meet Google's self-stated standards. The company didn't need to promise 4K playback for every launch game, but they did. Now, what are fans supposed to feel? It's not the end of the world if 4K is a process, but they said the console was ready. That's a sign of confidence that might have led to some buying the console. So, it's not fair to say it's all on the developers and their ports. Sure, reworking things for Stadia might mean complications and troubleshooting while porting. It'd be easier to blame devs if Google didn't already cause many of these problems themselves.
Again, I don't want it to seem like Stadia is some project I despise. It's just unnecessary to promise one experience and deliver another. It's also unfair, dishonest, and sloppy for a company as resourceful as Google. The console still has a chance at being a success, but Google's Stadia response to very fair criticism isn't doing the company any favors.
We'll keep covering Google Stadia news as it develops. Comic Years is your source for gaming news, comic book reviews, and all things pop culture.
Featured Image Credit: Bungie
Taylor is the Gaming Editor of Comic Years and a lifelong fan of video games. He holds two degrees in Political Communication and wrote a Master's Thesis on resistance movements, race, and the exploitation of college athletes. His wife and two Toy Australian Sheppards keep him sane.
Leave a comment