Google Stadia Launch Is Missing Key, Promised Features
So here's the thing; it's easy to get excited about an idea. Something like 4K game streaming, top titles and developers on board, and a new way to play sounds great. The Google Stadia launch is fast approaching, and a recent Reddit AMA about the console raises major concerns about the state in which this new product will release.
A Questionable Launch for Google Stadia
It's no secret if you're familiar with my take on Google Stadia that I'm a skeptic. There are a lot of things I love about the concept, but it never seemed all that plausible. In fact, Google Stadia broadband caps alone are enough of a reason to wait for further development. During a recent AMA, or ask me anything, on Reddit, Google Stadia Director of Product Andrey Doronichev caught gamers up on what's coming at launch. Spoiler alert: a lot of things are missing.
I'm nervous for this article to come off as a huge list of things Google isn't delivering on, but guess what? They're not delivering on some key things that helped sell early adopters on the console. Let's dive into what's missing.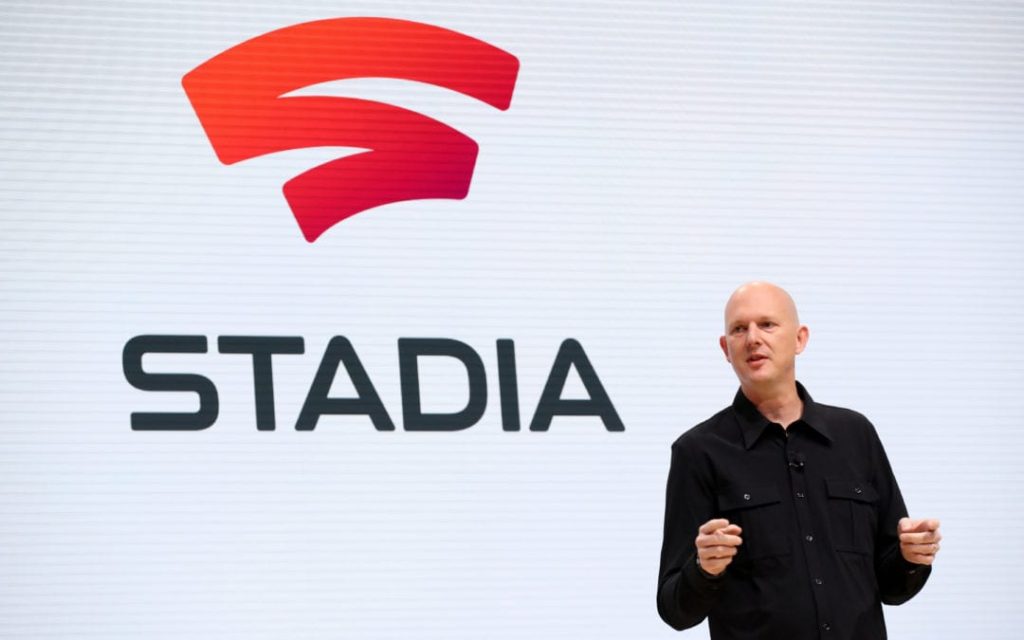 Image Credit: AP
Missing Features for Stadia at Launch that Google Promised
There are a lot of running lists for missing features, but the key ones to me severely limit the desire to every pick one of these up in the next 12 months. 
On launch, PC Chrome gameplay won't support 4K, HDR, or 5.1 Surround Sound.

Stream Connect, a feature that allows multiple users to watch each other's streams and play together, is not available for games at launch. In fact, the first game to use it won't be out until the end of the year.

Family Sharing is not supported either, and in the AMA, Doronichev specifically responded to a question about sharing games with a child with the statement "you'll have to buy games for your child's account."

There will be no interface for achievements, but you'll be able to see what you earned when the feature launches later
In terms of the build up to the Google Stadia launch, these things were crucial to the console's hype. It doesn't help either that the launch will only include 12 games.
Image Credit: Square Enix
What Games are Included at Launch?
At launch on November 19th, Google Stadia will have 12 playable games:
Destiny 2: The Collection
Tomb Raider: Definitive Edition
Shadow of the Tomb Raider: Definitive Edition
Considering ¼ of the games in this list are Tomb Raider titles, that's a little more than disappointing. So, what's coming? Well, according to Stadia, everything they've talked about is still on the way. The $10/month Stadia Pro subscription is still bringing Destiny 2 for free, but there's no schedule for future release announcements. 
Some cool features are involved that we didn't know about, including a 10 minute stream sustain so you can switch screens without booting back up. Also, a Stadia controller grip called Claw is on the way, which floats the phone above the controller, instead of from the top. 
That's fun, but what about the things that are missing? Rough start from Stadia, but Google isn't taking this project lightly. We'll keep up with all updates as the Google Stadia launch nears closer and closer!
Thanks for reading Comic Years, your-go to place for gaming, comic books, and pop culture.
Taylor is the Gaming Editor of Comic Years and a lifelong fan of video games. He holds two degrees in Political Communication and wrote a Master's Thesis on resistance movements, race, and the exploitation of college athletes. His wife and two Toy Australian Sheppards keep him sane.
Leave a comment