A Guide to Getting Back into Pokémon Cards as an Adult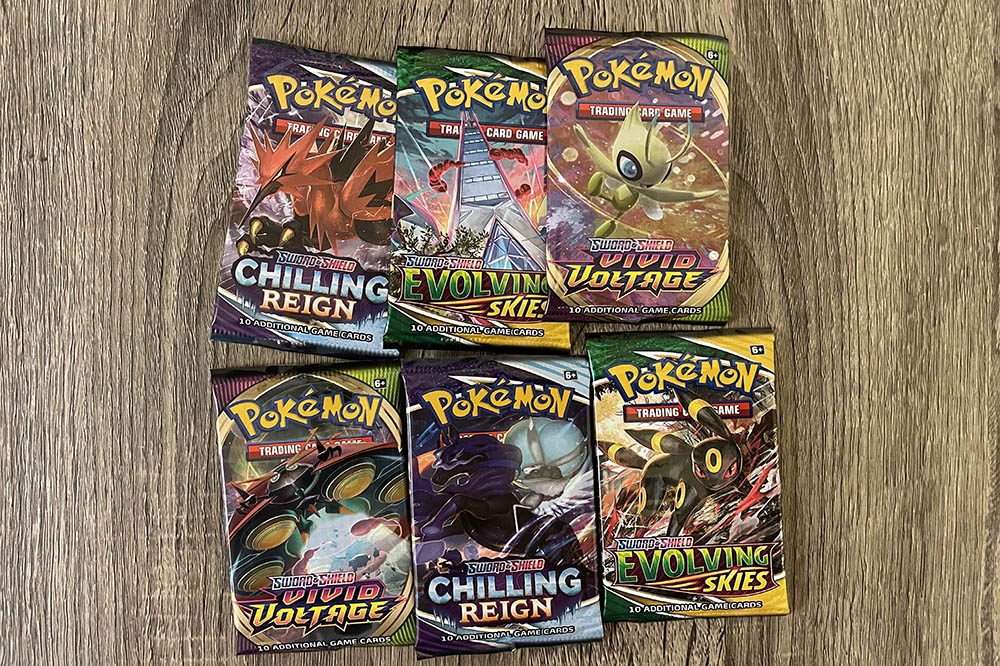 There's something about rediscovering an old hobby. Sometimes, it's a hobby you lost time for as you got busy with work or family life. Other times, one of your favorite childhood activities goes through a rebirth. The latter is happening right now with Pokémon: The Trading Card Game. Pokémon cards used to be my favorite thing in the world when I was younger. I grew up in the age this game, manga, and media franchise started. Now, I'm in my late-20s and once again buying Pokémon cards. It's part of a wild movement booming somewhere in between pandemic pastimes and a card market revolution. If you're thinking about getting back into Pokémon cards as an adult, then here's a guide to get you started.
After Nearly Two Decades, I'm Back to Buying Pokémon Cards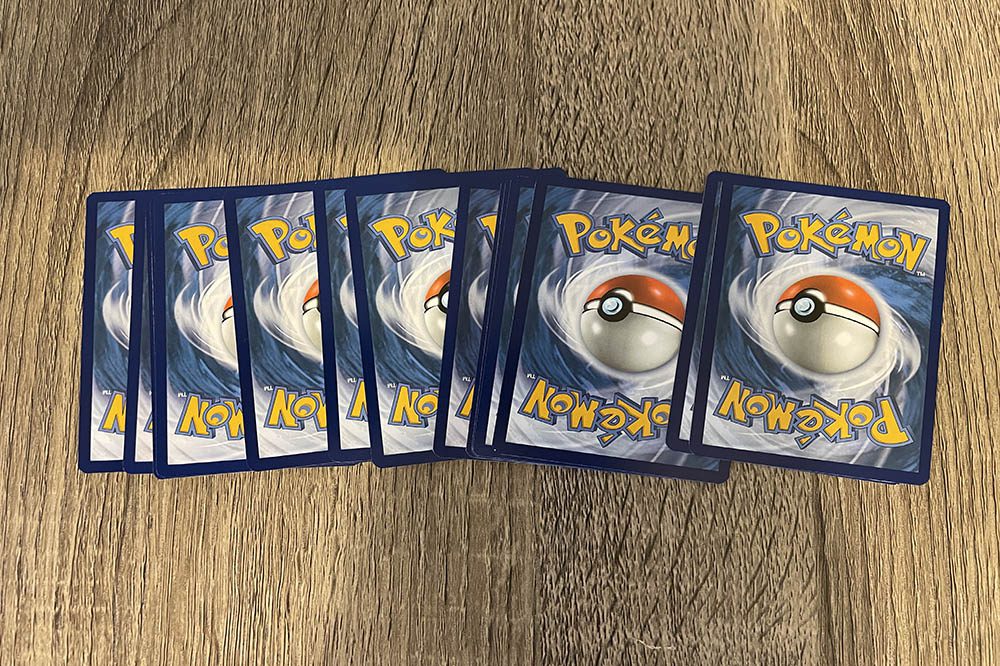 Image Credit: The Pokémon Company
During the global pandemic in 2020, everything from sports cards to Pokémon saw something interesting happen. People flocked to the card collecting hobby. Now, shelves that used to be lined with Upper Deck boxes of baseball cards and Pokémon booster sets sit empty. There was even a McDonald's Pokémon Happy Meal that released commemorative cards. It's a full-blown revolution. That said, it's not easy tracking down packs to purchase. How do you get back into the hobby if you can't even find cards?
First thing's first: you'll want to find a local card shop. If you live in a small town, then this can be tricky. I'm in a college town myself and we have a few around the area. Other towns and cities might need to drive a bit to find one. Of course, Amazon and other sellers stock Pokémon cards as well. They're just incredibly hard to buy nowadays. Plus, resellers online can really drain your wallet in the worst way possible.
When I decided to pick up some packs for fun, I started small. Two packs of each Chilling Reign, Evolving Skies, and Vivid Voltage reignited my interest in the hobby. Here's the thing: I'm not doing this for the reason so many others do. If you're someone looking to make money off Pokémon cards, that's one thing. Hobbyists and curious shoppers are another. So what are you looking for in this endeavor?
What's Your Goal in the Hobby?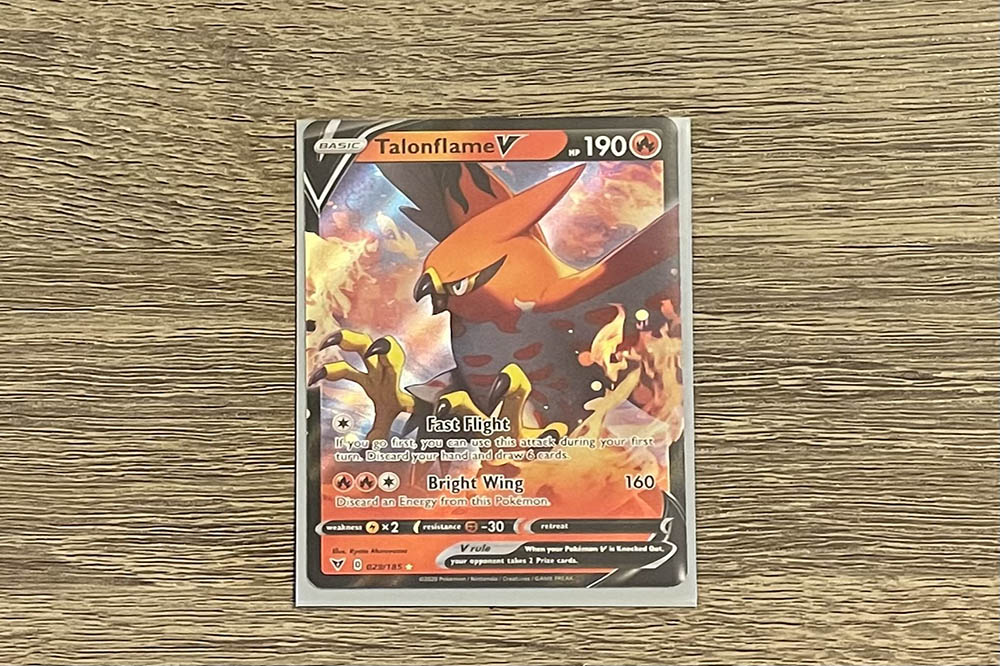 Image Credit: The Pokémon Company
If you want to make money with Pokémon cards, then get ready for a tough road ahead. Yes, you can spend hundreds on cards and hopefully pull some rare items. In those six packs I purchased, the best card I pulled was Talonflame V Holo from Vivid Voltage. The going price for this card on eBay: $3. I spent around ten times that amount buying these packs, so I'm doing poorly if my goal is to make money. In my case, however, that's not why I'm back doing this.
I think the art style is incredible nowadays on Pokémon cards. Plus, the online Trading Card Game experience is truly remarkable. If you haven't purchased packs in awhile, then you'll be amazed at just how much you can do digitally with the game. It's a blast to actually play the Pokémon: TCG experience in-person, but the online component is great for re-familiarizing yourself with the rules and flow of play.
Let's say you're just curious about the cards in general. A great place to start could be a few packs of Evolving Skies, the newest set of cards released for the hobby. Then again, if you need more time to think, a huge drop is coming this February.
Gear Up Before Brilliant Stars Launches February 25, 2022
Image Credit: The Pokémon Company
Right after the release of Pokémon Legends: Arceus in January, the latest set of Pokémon cards will drop. Pokémon Sword and Shield: Brilliant Stars releases on February 25, 2022. The set will debut a new game mechanic as well called V-STAR. Per The Pokémon Company, "Pokémon VSTAR evolve from Pokémon V. Each Pokémon VSTAR has a potent VSTAR Power, and each player can use only 1 VSTAR Power per game." Essentially, this is a huge move you can use in-game to turn the tides in your favor.
The set is going to release Arceus and Charizard V-STAR cards that look incredible. Check out the website for more info. For now, we'll keep talking Pokémon cards and how getting back in the hobby feels on our website. Don't miss an article and follow us on Facebook, Twitter, and Instagram for all things Comic Years!
Featured Image Credit: The Pokémon Company
Taylor is the Gaming Editor of Comic Years and a lifelong fan of video games. He holds two degrees in Political Communication and wrote a Master's Thesis on resistance movements, race, and the exploitation of college athletes. His wife and two Toy Australian Sheppards keep him sane.
Leave a comment