Gaming During Social Distancing – Why Digital Connections Matter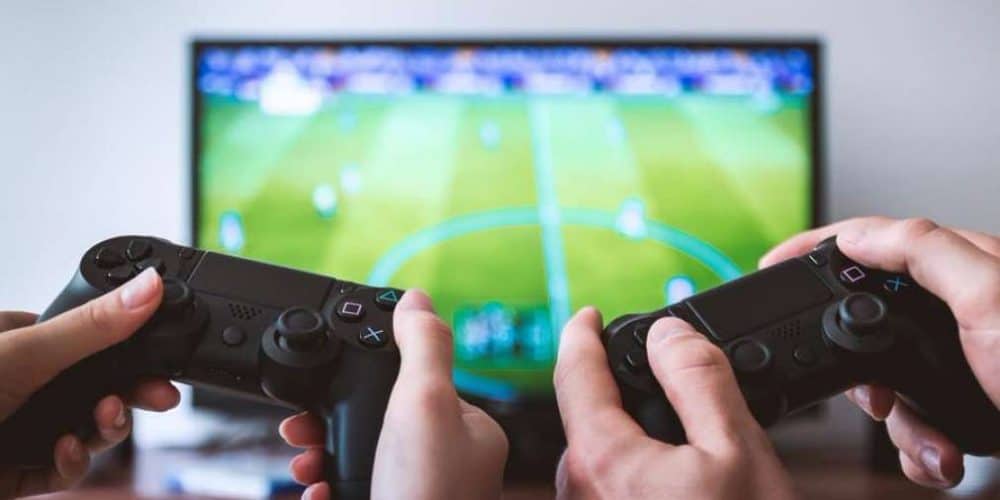 There's a lot of news breaking right now about the development of the Coronavirus. First and foremost, I just want to extend my good wishes and thoughts to everyone affected by what's happening. It's tough enough on a daily basis worrying about our normal issues and anxieties. Even when big things happen, those troubles don't go away. They stack up like boxes, getting tougher and tougher to balance. So, from all of us at Comic Years, we wish you peace, health, and safety during this pandemic. Mental wellness is crucial, and gaming during social distancing is helping a lot of people through these tough times.
Gaming During Social Distancing – The Mental and Emotional Benefits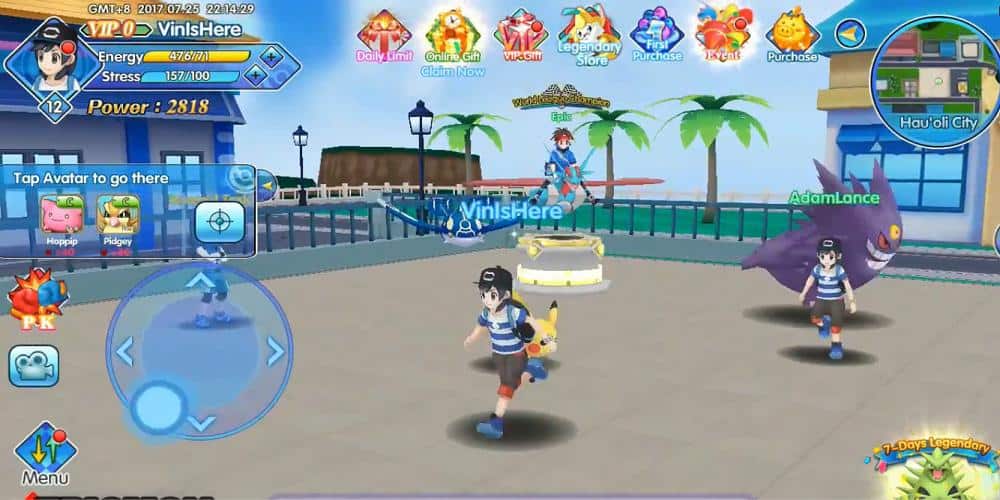 Image Credit: Nintendo
There are a lot of conversations right now about social distancing. In most viral pandemics and outbreaks, keeping away from large crowds is an effective tactic in the case of fast-spreading viruses. We see the Coronavirus affecting us in a number of ways. Some are hard to imagine, like death tolls and growing numbers of infected patients. Others, like how the Coronavirus impacts new console production and rollout, are more trivial yet impactful. At the end of the day, we're only just now seeing the early impact of the virus here in the United States. 
How does one manage all that's happening? On top of health concerns, the Coronavirus is sparking a number of mental health issues. It's tough conceiving the concept of what's happening. Even those who were around for SARS, H1N1, or other global outbreaks can tell you that things are a little different this time. Something I'm finding personally to be a huge help is gaming during social distancing. For a few reasons, it's helping me and a lot of others find a little normalcy during this wild time. 
How Gaming is Helping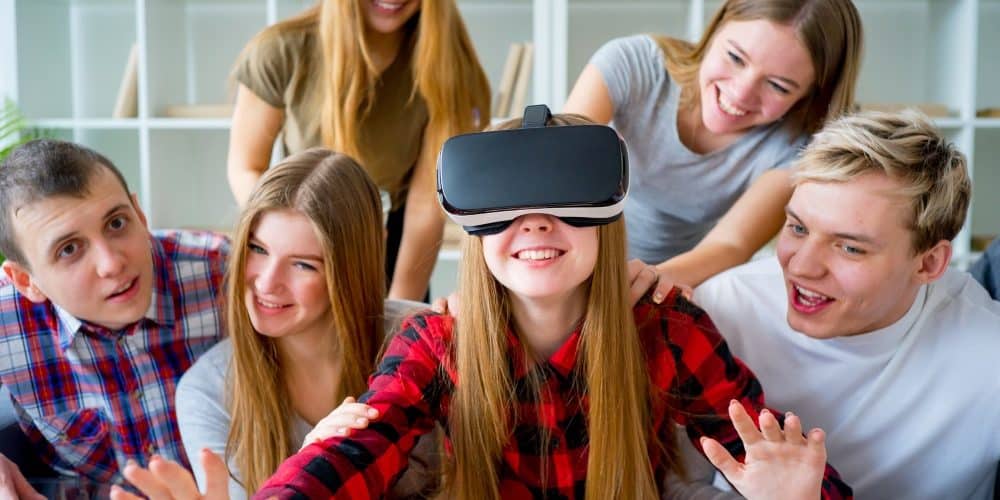 Image Credit: VR Geeks
The social aspect of gaming helps make social distancing a little easier to swallow. Even the most introverted of us need social interaction. There are a lot of opportunities to stay social online. Things like Call of Duty Warzone and other multiplayer shooters offer a great opportunity to meet new people. Playing randoms on games might seem a little odd, but you meet new friends this way. It's a huge perk to online gaming for situations like social distancing: people are always waiting to find a few friends to squad up, even if they're strangers right now. 
A lot of people are finding ways to keep their sanity with online gaming as well. The Phoenix Suns Twitch streaming of their real-life NBA games is a great example. There are a lot of great things to find in gaming that is worth focusing on when things get a little tough. For a long time, video games were seen as an anti-social hobby. Now, they're one of the easiest ways some are keeping their head on straight during quarantines and work-from-home situations.
Does Gaming Offer Psychological Benefits for Stress?
Image Credit: Education at GSU
It's funny seeing how research on video games changes over time. A lot of people, including gamers themselves, know that stress is a part of video games. Nothing gets me more on-edge than a crazy match online or an exciting story. There are a lot of ways where that might seem like the wrong kind of hobby to lean on right now. Well, the stress developed through gaming is actually a positive tool to help manage stress. By creating focus and stress within the experience of a video game, outside concerns seem a bit more manageable. The more intense the game you play, the more likely your brain is to trigger stress and excitement. 
Three main psychological benefits emerge for players who rely on gaming for a creative and mental outlet. Those three clinically proven benefits include autonomy, competence, and relatedness. By feeling self-sufficient and competent during the completion of a game, the brain feels at ease. Relating to others who enjoy the game or gaming, in general, helps to build a connection to others. Some hobbies provide one of these benefits, but gaming during social distancing isn't just a way to kill time: it's a psychological coping mechanism.
The Emotional Connection of Gaming During Social Distancing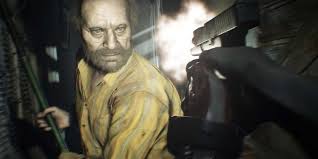 Image Credit: Gamer Problems
I think when it's all said and done, the Coronavirus is going to change a lot of things for thousands of people. I hope everyone stays healthy and practices responsible for social distancing as recommended by the CDC. Gaming has an important role to play for many during these trying times. Phil Spencer put it best on Twitter: 
"It's heartening to hear from so many people using gaming as a way to stay connected during these times. Play is a fundamental human need." – Phil Spencer
Remind yourself and others during the next couple of months to take time to play. Escapism is a natural way to help keep things from feeling uncontrollable. There's a lot to manage right now, from health concerns and mental wellness. Hopefully, Comic Years can help, and if you want to share your thoughts on everything happening, feel free to do so in the comments. 
Featured Image Credit: Think Computers
Taylor is the Gaming Editor of Comic Years and a lifelong fan of video games. He holds two degrees in Political Communication and wrote a Master's Thesis on resistance movements, race, and the exploitation of college athletes. His wife and two Toy Australian Sheppards keep him sane.
Leave a comment