Free To Play Revenue Points To Another Decade of Microtransactions
We all know the video game industry is a money machine. Something changed over the course of the past decade in a big way. Well, let's be honest: a lot has changed. Gaming is a completely different industry than it was in 2010. In the past ten years, the emergence of streaming and eSports convinced many of the community's financial prowess. A major indicator of the industry's strength is free to play revenue. In free to play games, things are structured a little different. Let's review the 2019 revenue records for the industry's top free to play titles, as well as traditional video games, to get an understanding of what the next decade might look like in gaming. 
Is Free to Play Revenue an Indicator of Things to Come in Gaming?
I think it's fair to argue first and foremost that revenue numbers for free to play games are a valid indicator of the industry's next ten years. Simply put, free to play games make an incredible amount of money. Do they require constant tweaking, updates, and dedicated dev teams? Yes. The great thing for a publisher, however, is the cost of keeping a staff behind the game is a drop in the bucket of cash these games bring in. In 2019, the numbers showed more strength than ever before. As late in the year as October, I was writing about Fortnite profits dropping steeply for the site. I carefully noted that profits dropping slightly did not mean they were disappearing. As I wrote, "Fortnite may be slowing in sales, but guess what? It's still bringing in millions of dollars." It's not just millions, though; it's billions.
Free to Play Games Bring in Record Revenue in 2019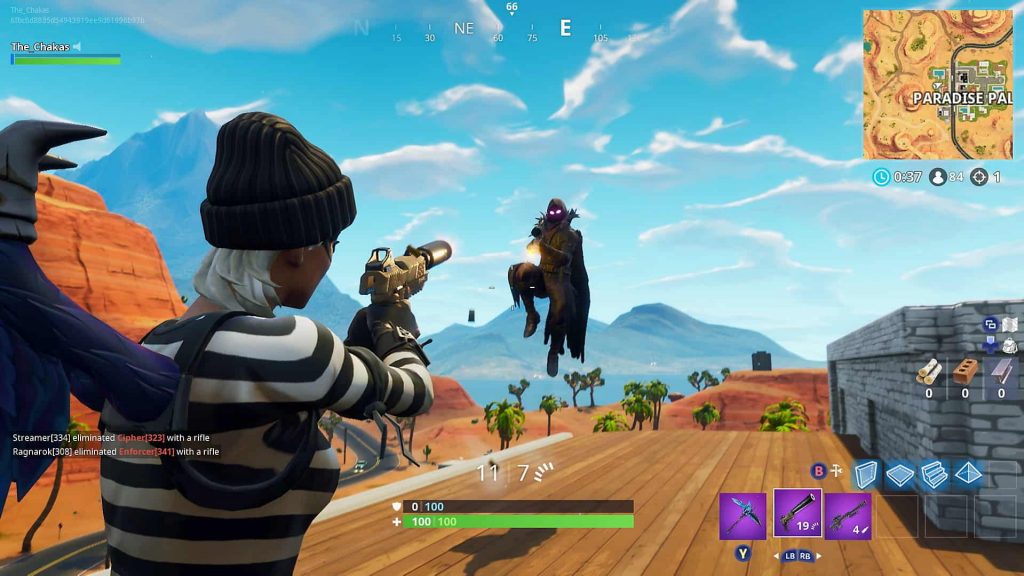 Image Credit: Epic
In 2018, Nielsen acquired SuperData to work on tracking all things video games and eSports. Their reports gained popularity last year as people watched the battle royale race between PlayerUnknown's BattleGround and Fortnite. Well, in this year's report, the numbers don't lie: free to play games make serious bank. 
Here are the earnings numbers of the top 10 free to play games in terms of revenue:
Dungeon Fighter Online: $1.6B
Last Shelter: Survival: $1.1B
Expectations from the group set 2019 gaming revenue around $118 billion, but the number exceeded $120 billion. 2020 projections are set to $124 billion, with expectations for surpassing that mark relatively easily. 
Why You Have Never Heard of Some of These Games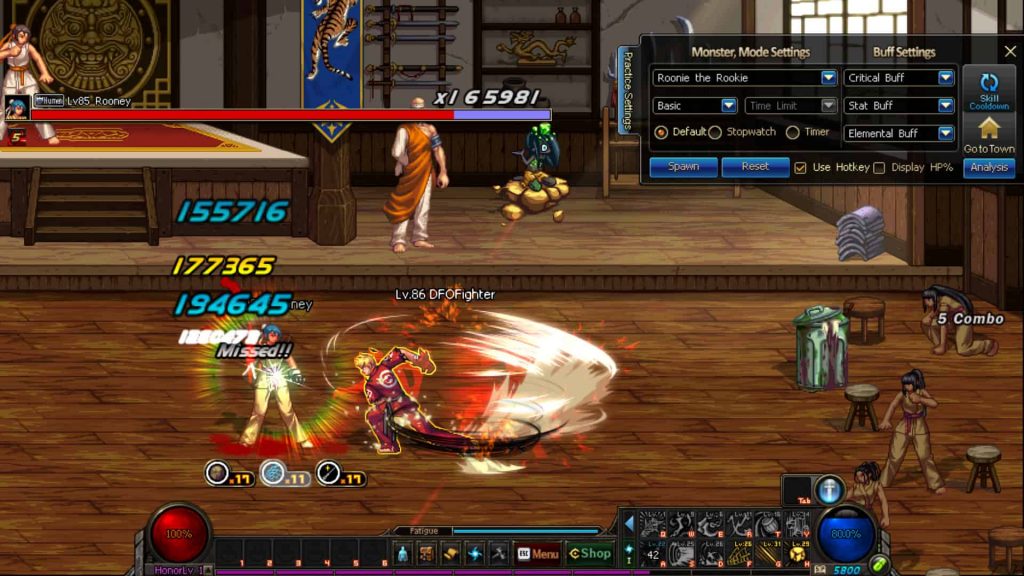 Image Credit: Steam
Okay, so I'll be honest: before I knew I wanted to write this piece, I looked at the list and thought, "what are some of these games?" For example, I had never heard of Dungeon Fighter Online before this chart. Then, I did some research. The game is a massive hit in Korea, and has been for years. Between cosmetics and a play to win progression system, many spend money on the game weekly. American gamers always forget about how drastically diverse the gaming world is in other countries. As I'll explore further on in the article, gaming markets in Asia are a big reason why companies are investing in video games right now. Investments are all about making money back and then some, and video games are proving to be a great bet. 
Revenue Report for Premium Games
Premium games are any sort of traditional video game that offers in-game purchases, i.e. microtransactions.
2019's top ten in venue broke down as such:
Call of Duty: Modern Warfare: $645M
Grand Theft Auto V: $595M
Call of Duty: Black Ops 4: $487M
Tom Clancy's The Division 2: $370M
Tom Clancy's Rainbow Six: Siege: $358M
Not surprisingly so, games which require an upfront purchase, usually around $60 USD, yield less in microtransaction revenue. Still, FIFA 19 nearing $80 million is impressive considering that the game itself costs a decent amount of cash. So what's bringing in all this cash, across premium titles and free to play revenue?
What Makes Gaming So Profitable?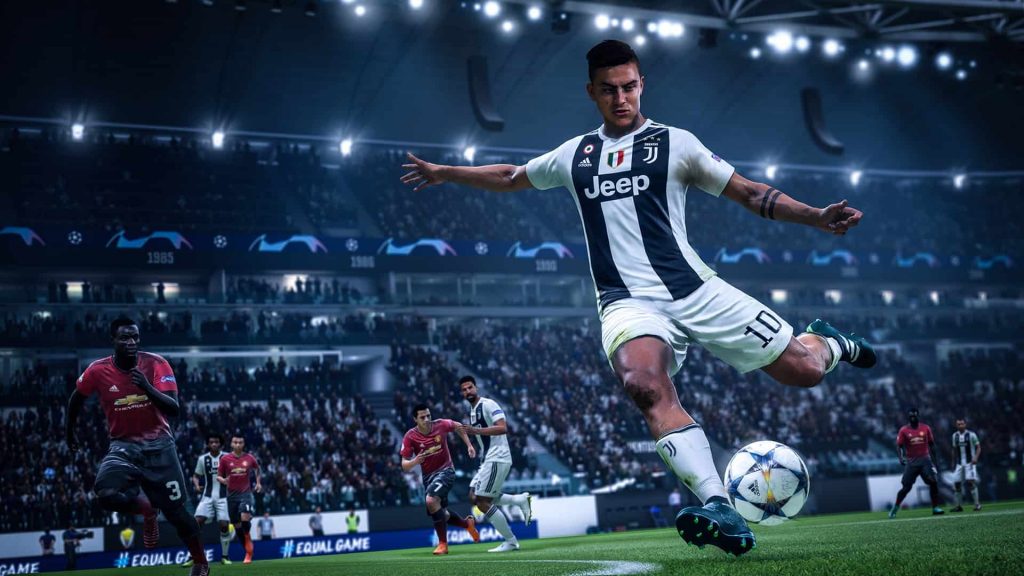 Image Credit: EA
The world of eSports and competitive gaming is a huge part of the revenue boom for the industry. Still, the revenue in free to play games doesn't come from this sector of the industry. Free to play titles are all about finding dedicated player bases invested in their experience. For example, public knowledge of Star Wars: The Old Republic is all but lost on those who don't play the game. However, the game's player base is steady and dedicated. So much so that EA reported the game making over $1 billion since around 2011.
How is this possible when we're not seeing headlines about the game every day? Well, we have to remember how tribal the world's media consumption has become. It's not required for all of us to watch the same things or play the same games anymore. The internet, and more importantly digital technologies,  provide us with the means to find something we like and surround ourselves with those who feel the same way. 
So, what's leading to the steady growth in profits for major free to play games? Three key elements, in my eyes.
Image Credit: EA
An Emerging and Booming Asian Market
For years now, Asian video game markets prove to be the most stable and consistent sources of revenue. Like in the Western Hemisphere, Asian players are all about the latest and greatest in gaming. For popular consoles like the Nintendo Switch and PS4, highly anticipated titles regularly sell out. For some special games, manufacturers literally can't keep up. Combine that with a much more mainstream, pop culture place for video games in the social zeitgeist, and you've got a recipe for continued success. 
As more and more resources pour into the Asian gaming markets, we will only see more and more growth. Plus, the Western markets are just as profitable. A huge plus? More people live and play in the East than the West. For that reason, efforts and resources going towards Asia yield a greater reward. It's a big reason why Western, and particularly American gaming companies, are taking greater strides to have a presence in Asia. 
Mobile Games are Growing, Despite Predictions of a Slow Down for That Area of Free to Play Revenue
Around 7 or 8 years ago, mobile gaming had the industry a little confused. Why were so many opting for lower quality mobile titles over top tier PC and console options. Well, for one, mobile games go where you go. They're easy to play while you commute or have a few minutes to kill. Plus, a ton of them are free. But still, people kept spending more and more money on mobile games, even the free to play titles. 
Free to play revenue was even expected to drop after a brief moment in the spotlight. Instead, it's continuing to grow. Nearly every title on the top 2019 free to play revenue earners is a mobile game. Asian markets especially love mobile gaming, and it's growing in the West as well. So, combine more and more players with more and more features and in-game purchasing content, and you've got a lot of money moving around. 
The Future is Bright, and More People (Companies) are at the Table 
Last but not least, a huge influence in the rise of gaming's revenue involves more people at the table. By people, I mean companies of course. Indie games are getting their time to shine, but major publishers also have more resources than ever. It's not just in eSports either; investments into gaming are coming from all sectors of the working world. So, what does that mean for gaming? It could mean great things, but I remain skeptical that a larger corporate presence in any sort of art is a good thing. We'll see, but for now, investments into gaming will grow as profits do. 
We're likely in store for another decade of microtransactions. So, a brief reminder: if you don't want to spend money on in-game cosmetics or currency, then don't. They're here to stay, and writers like me will continue to point out gross abuses of the source of content creation. As a whole, however, it's likely we'll see more microtransactions before we see less.
Do you play any free to play titles regularly? Let us know what you think about these sorts of games in the comments! Thanks for reading Comic Years, we'll be here bringing you all your gaming, comics, and pop culture content!
Featured Image Credit: Epic
Taylor is the Gaming Editor of Comic Years and a lifelong fan of video games. He holds two degrees in Political Communication and wrote a Master's Thesis on resistance movements, race, and the exploitation of college athletes. His wife and two Toy Australian Sheppards keep him sane.
Leave a comment