Evil West Game Developer Creating New Title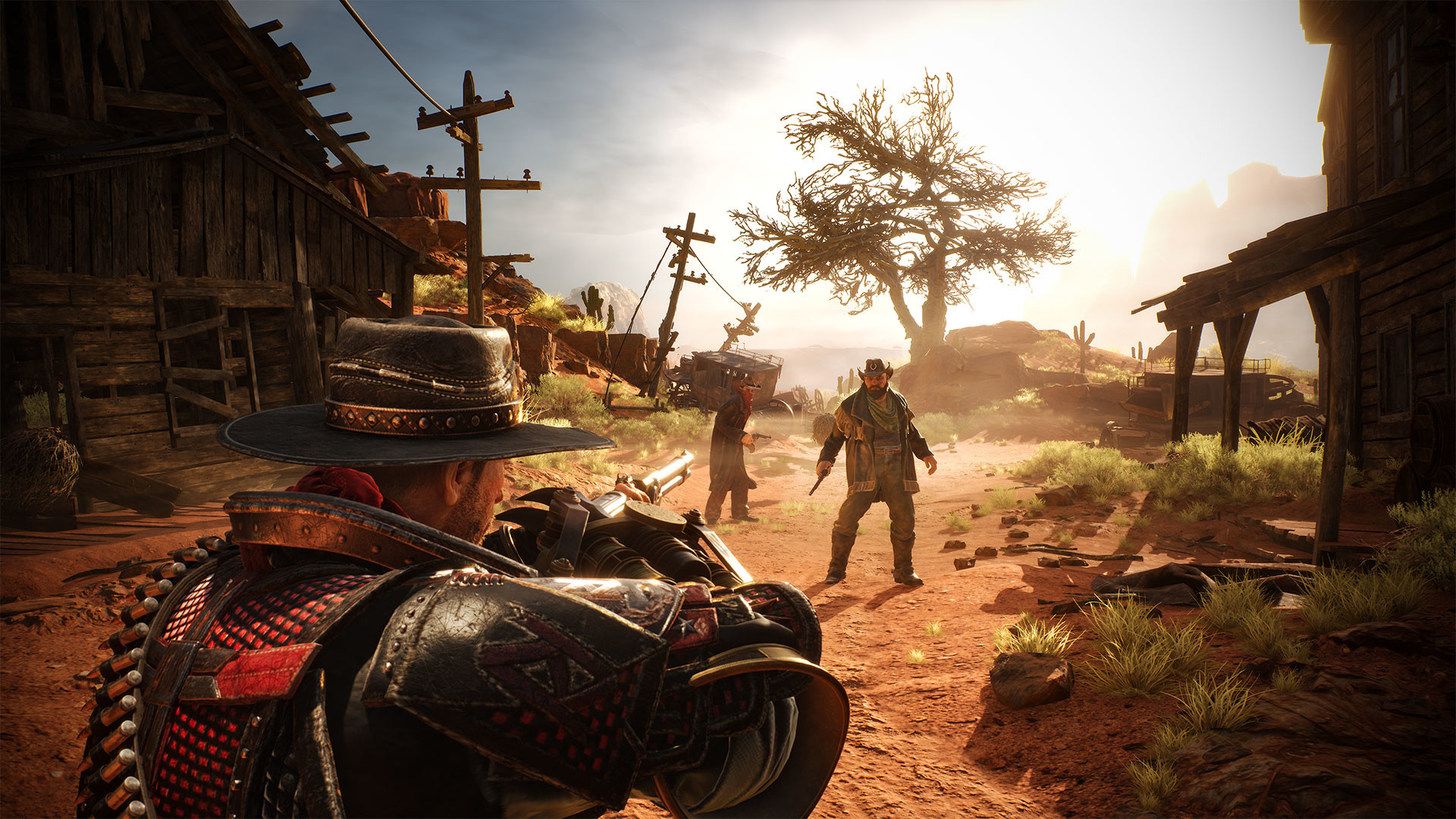 Who here remembers Evil West, which Flying Wild Hog launched last year? Yes, it had its critics, but also got applause for its gripping combat tactics and arcady gameplay. The big news is that the Evil West game developer has rolled up its sleeves for another big project.
Just recently, we spotted Flying Wild Hog advertising multiple job openings, including a VFX Artist position. You know what this means? Yes, the ad dropped a huge hint. Rumour has it that the upcoming project is a thrilling 3rd person action game, and guess what? They built on Unreal Engine 5!
Here's the exact phrase from the job listing:
 "New and ambitious project for next-gen consoles and PC, created in Unreal Engine 5." How exciting is that?
Now, let's talk about the Evil West game developer. Flying Wild Hog is a Polish game developer known for its unwavering commitment to quality games. Remember the Shadow Warrior series? That was their masterpiece!
Interestingly, this is their maiden venture on Unreal Engine 5. Their last release, Evil West, was based on Unreal Engine 4. Moreover, they will also be using Unreal Engine 5's latest Niagara VFX system. How cool is that?
The job listing gives us another clue about the gameplay mechanics. It reads: "creation and integration of top-quality real-time VFX for our fast-paced third-person action title." So, it looks like the Evil West game developer is sticking to their forte – fast-paced combat games.
Traditionally, Flying Wild Hog's games, like their popular Shadow Warrior franchise, were first-person. However, with Evil West, they switched gears to a third-person perspective, adding melee combat and third-person shooting into the mix. And guess what? They seem to be keeping this formula for the upcoming game as well.
Who is the Evil West game developer?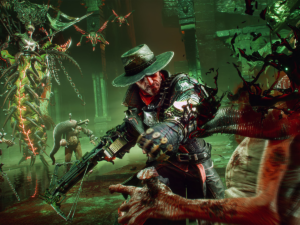 Image: Flying Wild Hog
So, what does all this mean for us? Well, it could mean that the upcoming game might be a sequel to Evil West, or perhaps a brand new IP. Given how much fans loved Evil West, we're not  surprised they could be making a sequel.
Now, for those who aren't familiar, Evil West, was a game that took the gaming world by storm. The Evil West game developer introduced this title, which was a delightful cocktail of the old and new. Set in a dark, alternative Wild West universe, it brought to life a world where you, as a solo or multiplayer character, had to fight off vampires.
Diving deeper into Evil West, the game had a fantastic blend of third-person shooting and melee combat. It was a fast-paced, heart-pounding game that kept players on the edge of their seats. The combat mechanics were so engaging, they were like catnip to the hardcore gamers.
Moreover, the aesthetics of Evil West were a major talking point. The Evil West game developer did a splendid job with the visuals, capturing the gritty essence of the Wild West, and giving it a supernatural spin. This blend of realism and fantasy was an absolute visual treat for the players.
Flying Wild Hog Video Games
Despite its criticism, Evil West won many hearts with its rich storyline and unique gameplay. The game occurred in a world where supernatural forces had taken over, and you, as a fearless agent, had to resist this evil wave. It was an adrenaline-fueled journey filled with epic weapons, supernatural abilities, and challenging enemies.
But let's not get ahead of ourselves. Evil West was launched just recently, so it might be a while before we see the next game. Sadly, we don't know much about the game at this point, but we're keeping our fingers crossed for an announcement soon.
Clearly, the Evil West game developer is definitely onto something big and exciting. We can't wait to get our hands on it!
Hi! I'm Arvyn, and I'm an English teacher from the UK. I've been teaching English online for over 4 years to students from all across the world and all ages. Outside of work, I'm a huge fan of reading, video games, and playing with my adorable kitties. See ya!
Leave a comment