Evan's Remains Review – A Genre-Defying Journey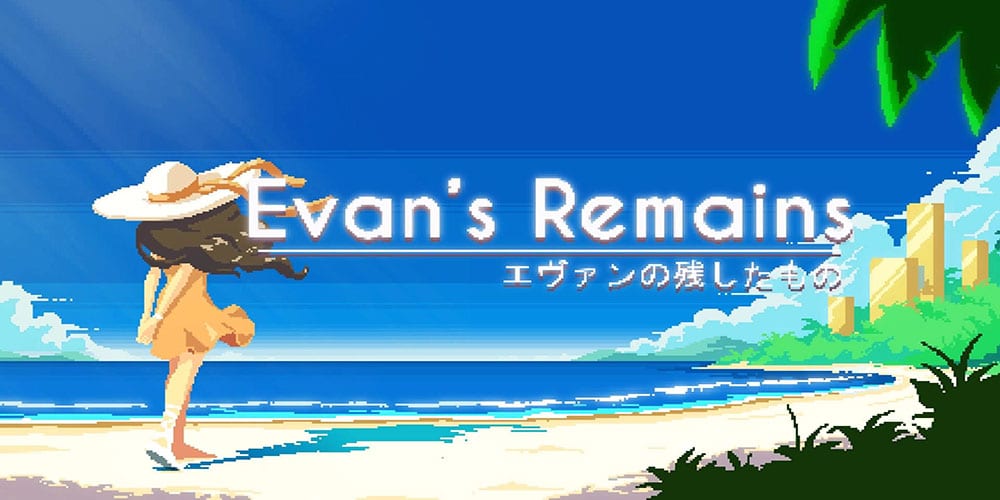 When it comes to more modern styles of games, two seem to be wildly popular at the moment. Firstly, visual novels are a huge market for game developers. Fans love these titles because they're story-driven, which is an element many games seem to skimp on. Then, you have the lite-platformer. You're not necessarily making incredible jumps or defeating crazy enemies, but rather puzzles present a moderate challenge you can enjoy. Both of these genres are things I like but don't love. For a game like Evan's Remains that combines both of these gameplay elements, I'm happy to say I loved every minute of my time with this one. Here's my Evan's Remains review, kindly provided by the good people at Whitethorn Digital.
A Narrative Worth Following Through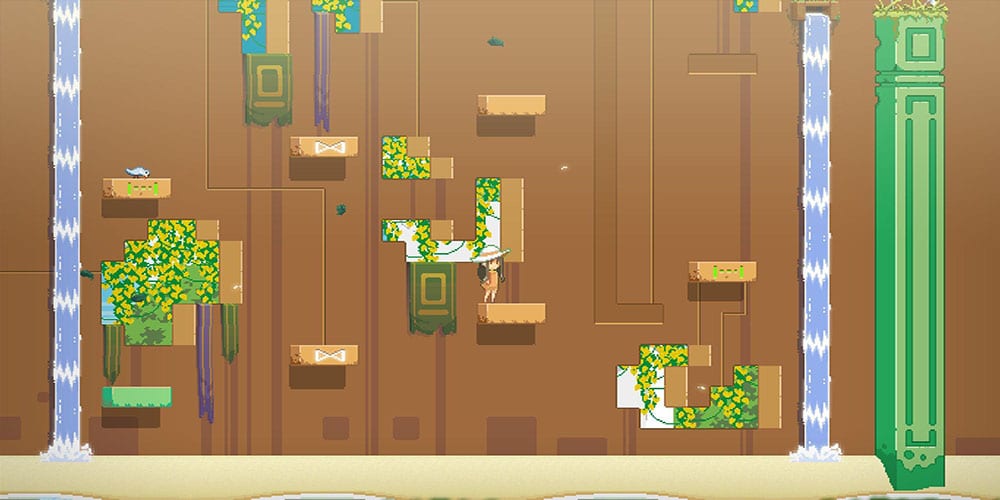 Image Credit: Whitethorn Games
After a successful Kickstarter, solo developer maitan69 brought an incredible vision to life in this new release. Evan's Remains follows Dysis, a girl who is searching for a boy genius named Evan. Your search begins on a deserted island where Evans is suspected to be, or at one time was visiting. It just so happens however that another person is on the island as well. They're not looking for Evan, however. Instead, they're searching for an ancient piece of technology rumored to bring about eternal life. The two could be interconnected, but it'll take exploring and investigating to figure out how all these separate pieces are connected.
From the get-go, Evan's Remains relies on a bit of audience participation in terms of seeing the narrative through. Like a lot of fantasy narratives, you have to see the first few elements play out before you know what's really happening. If you hit about the 45-minute mark, you learn about the first twist to the story. From that point on, I was all-in. There are some really great and emotional moments with these characters that make the game feel authentic. Not to mention, the pacing and breaks from storytelling with great gameplay help drive the game forward at all times.
Evan's Remains Gameplay, Art, and Puzzles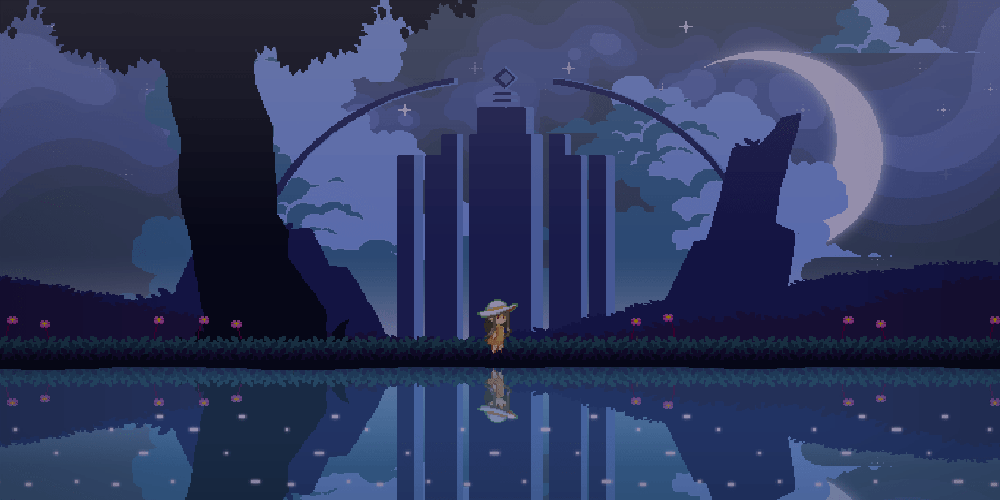 Image Credit: Whitethorn Games
Evan's Remains might feature elements of lite-platforming, but it never confuses itself for a puzzle or platforming game. At its heart, this is a narrative-based game. That's why I feel like the game nails its use of puzzles and platforming. No, you won't have a terrible time solving the puzzles in this game. Most of the puzzles utilize switch ledges that open paths when you jump from one surface to the next. The patterns change, but gameplay stays the same this way. That's fine to me because it offers just enough activity on my part to break up the story. Plus, this is the point where you get to take in some of the great pixel art.
Evan's Remains is a beautiful game. From crystal clear reflections in the water to the amazing character designs, I love every visual element of this game. I think with pixel art coming back into vogue lately a lot of games mimic the style rather than feel truly original. This game is original in the best way possible. I don't have a ton of nostalgia for the pixel art days, but the color schemes in this game make it feel modern. On Switch, the title looked wonderful in handheld as well as docked mode. I played mostly in handheld and really enjoyed the experience. With no pressing difficulty in its puzzles, you stay focused on the story. For a game that ends up sticking the end of its narrative so well, I think design from top to bottom is spot on.
Evan's Remains Review Score
Image Credit: Whitethorn Games
I review my games on a scale of 1-10; Evan's Remains is a strong 9. Let me be blunt: I never find myself wanting "more" from a lite-platformer or visual novel. In this case, I found myself actually wishing I had more time with these characters and this story. I think in terms of 2020 releases, this is the best indie game I've played this year. It's strong pacing really sells it for me; I never wondered when the game was going to pick up or get going. The captivating adventure starts from the first minute of the game and continues steadily through its entirety. That's a hard feat to pull off, but maitan69 blends genres so well here that casual fans of either might respect the puzzle-adventure medium a lot more after time with this title.
Evan's Remains is available now for Nintendo Switch, PlayStation 4, Xbox One, and PC. A review copy of the game was provided by Whitethorn Digital for the purposes of this review. If you enjoyed this Evan's Remains review, be sure to follow us on social media for more gaming content!
Thanks for reading Comic Years for gaming reviews, news, and industry insights! If you want more exciting gaming news, check out our post about the new Paper Mario game! 
Featured Image Credit: Whitethorn Games
Taylor is the Gaming Editor of Comic Years and a lifelong fan of video games. He holds two degrees in Political Communication and wrote a Master's Thesis on resistance movements, race, and the exploitation of college athletes. His wife and two Toy Australian Sheppards keep him sane.
Leave a comment