Ether Bunny NFT – The NFT And Gaming Company From The Metaverse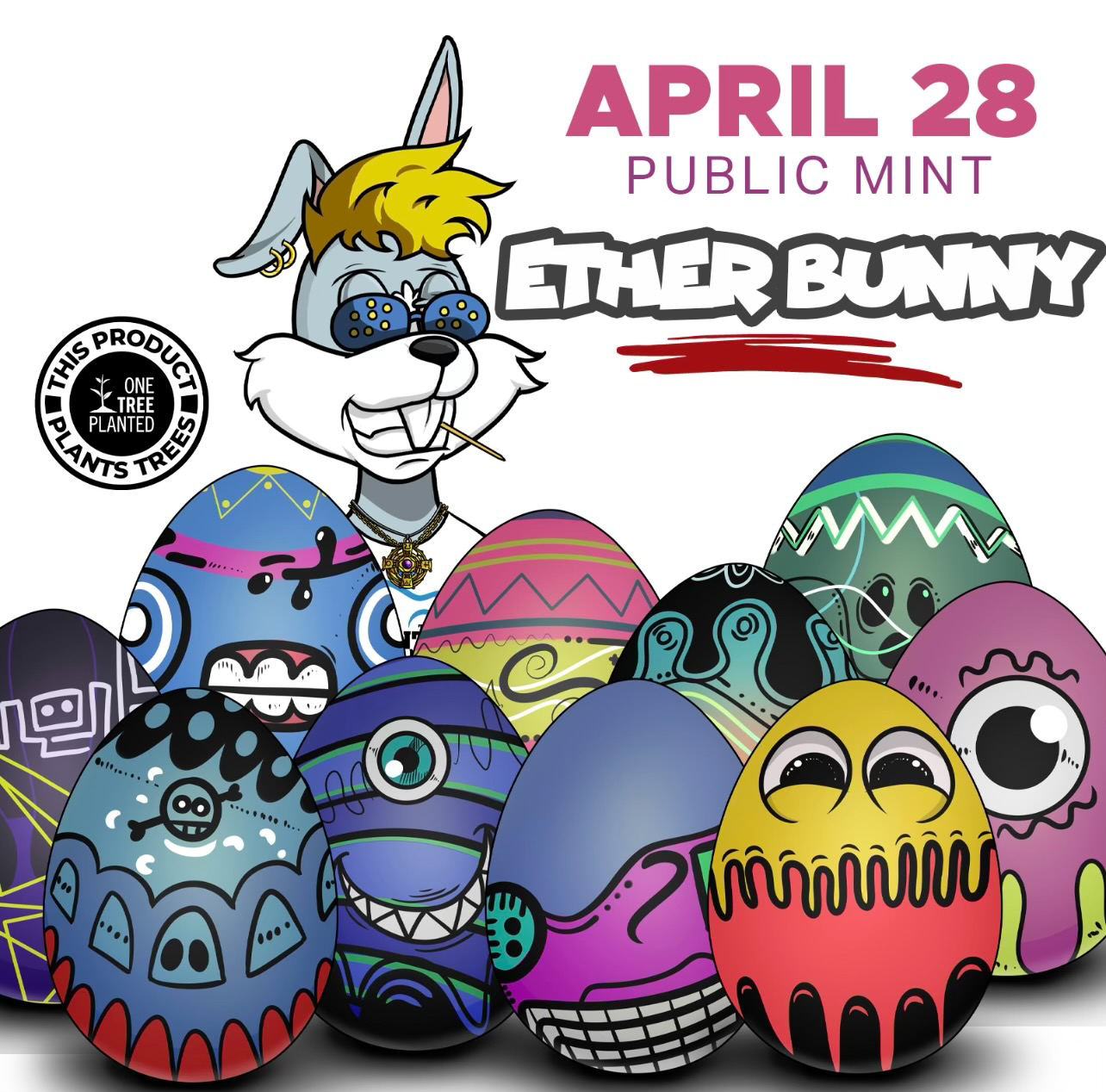 This 2022 is likely the year for the NFT, without a doubt. It will be a year of great opportunities to launch projects in this branch of blockchain technology. Blockchain experts oversee an overwhelming growth, where multi-million-dollar purchases may occur. One of these promising projects is the Ether Bunny NFTs, which bets on the Ethereum blockchain with the storage of ERC721 tokens.
Ether Bunny brings us a paradoxical wilderness where rabbits have lost their habitat, so taking up arms, rabbits, and hares, wage a brutal attack against deforestation and wild game poachers. Ether Bunny, a company of Gaming, NFT, and Metaverse sponsors this project. Read us, and we will tell you everything we know so far.
All About Ether Bunny
We show you everything we know about Ether Bunny NFTs; you will have fun and make money with everything this project brings to you.
Ether Bunny NFTs
Ether Bunny NFTs, or Non-Fungible Tokens, provide a unique opportunity. Like other NFTs, they belong to a very different category from the common one, seeking to generate digital assets with long-term value.
In this case, Ether Bunny brings a collection of 10,000 generative rabbits, which are programmable, and can acquire more than 500 different traits. Each of the characters in each tribe of Ether Bunnies is a unique character hand-drawn by a separate artist, all of which have distinctive characteristics which generate a lot of value.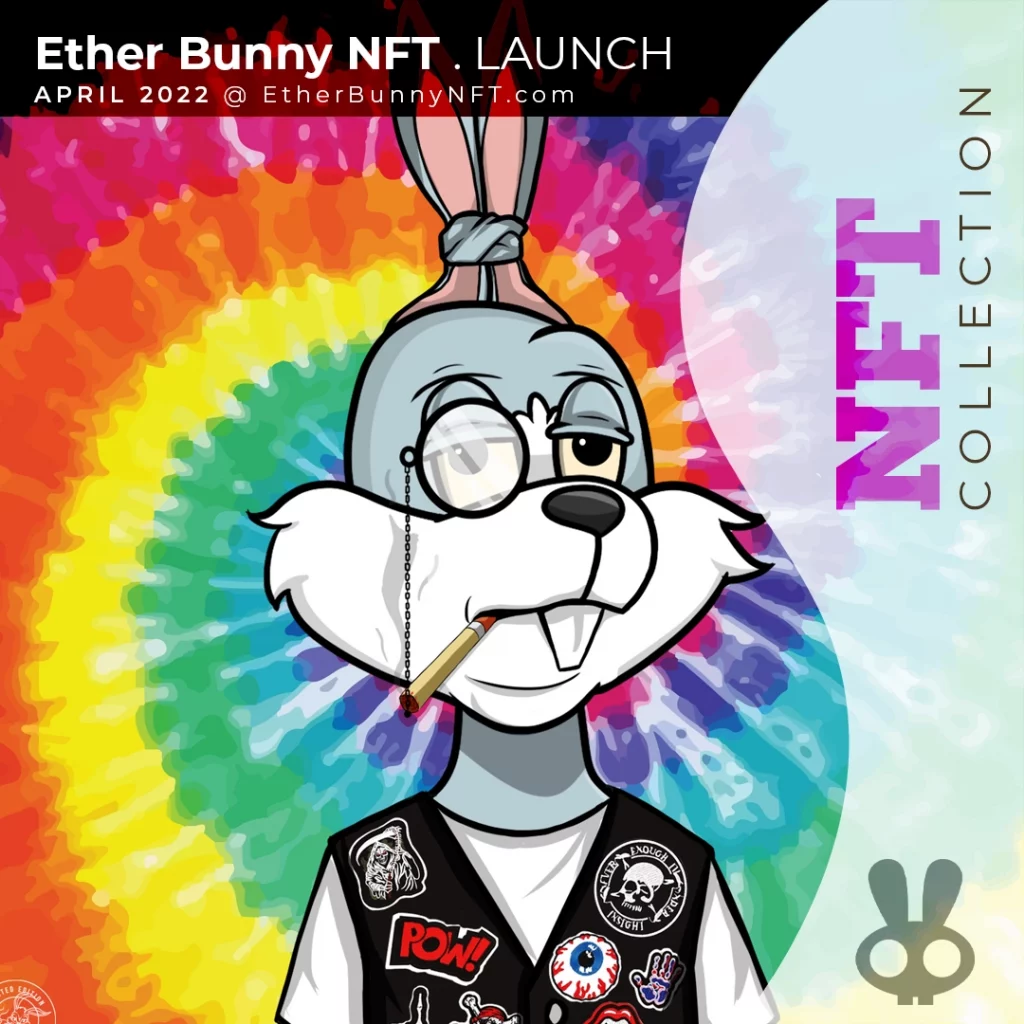 Image via Ether Bunny
Each character uses blockchain technology and is stored as ERC721 tokens, which belong to the Ethereum blockchain. Ether Bunnies come in Ether Eggs, a kind of Easter eggs, but these are marked with graffiti. Ether Bunny are divided into two tribes, the wild hares and the rabbit kings, where each tribe has its own unique perspective on life and different ideas on how to solve their problems. In this case, both tribes are ready to fight and defend their habitat.
Every rabbit will have a burrow or Rabbit Holes, which represent personal pads where they will hang out, upgrade and groom themselves. The NFT character you choose will be proudly displayed in their Rabbit Holes and earned trophies and Bunny Wars campaign badges.
NFT Minting
The public minting of the Ether Bunny NFTs starts in 6 days, i.e., on April 28, 2022, the starting price at which they will sell them is 0.08 E per NFT. Of course, there will be discounts, but these will be limited to the amount of Ether Bunny NFTs in a single purchase.
When you successfully mint an Ether Bunny NFT, you will be able to choose from the following prices:
1 NFT 0.08 ETH
3 – NFT Pack 0.07 per
5 – NFT Pack 0.06 per
Likewise, you can store up to 25 NFT in each Wallet.
Cottontail Clubs
Cottontail Clubs is one of the clubs built in the metaverse, which will enchant you upon entering. Two clubs are planned, the first one created in Decentraland at (-102, -94), and the second one is under construction in Sommium Space VR.
🐰🐇🥕 Reppin hard in Decentralnad tonight! #DCL #Decentraland @sushinator777 @jgsleepwithme @MrBeefy502 @Eli96759167 @TheRootProdigy @Tunaboy73854766 @Krawl51 @maorivan @MetaverseBorat @Esasias1 @Redeemus777 @drewskiiboii @3dimenesis pic.twitter.com/FY8VqzMMg3

— Ether Bunny (@EtherBunnyNFT) April 12, 2022
Life in the Metaverse
The metaverse brings everything. There are clubs there where we can meet and participate in social games where acquaintances and friends can interact with new people and thus widen the circle. In this case, Ether Bunny brings us to Cottontail Clubs. It is a fun and attractive club that will fascinate you from the first moment you visit it. You won't want to leave, and you will want to broaden your perspectives.
On the second floor is an art gallery where the original Ether Bunnies for sale are on display. The second floor will contain a social lounge which only those who are members can access. You must have an NFT Ether Bunnies in your Meta Wallet to be a member. The third floor has a secret meeting place or Rabbit Hole, rooftop gardens restricted to members only, and the VR gateway to Bunny Wars.
Bunny Wars
Bunny Wars is one of the 2D and 3D virtual reality games played in the Metaverse, a lot of fun, and you will not be able to lose sight of those different unique rabbits. To enter this game, you must have Ether Bunnies NFT available and assume your own NFT character at any time. You will access the virtual reality portal located in the third-floor gardens of the Cottontail Clubs. In this case, each tribe has a WARCHEST to protect. If captured, the chest loses 10% of its treasure to the attacking tribe.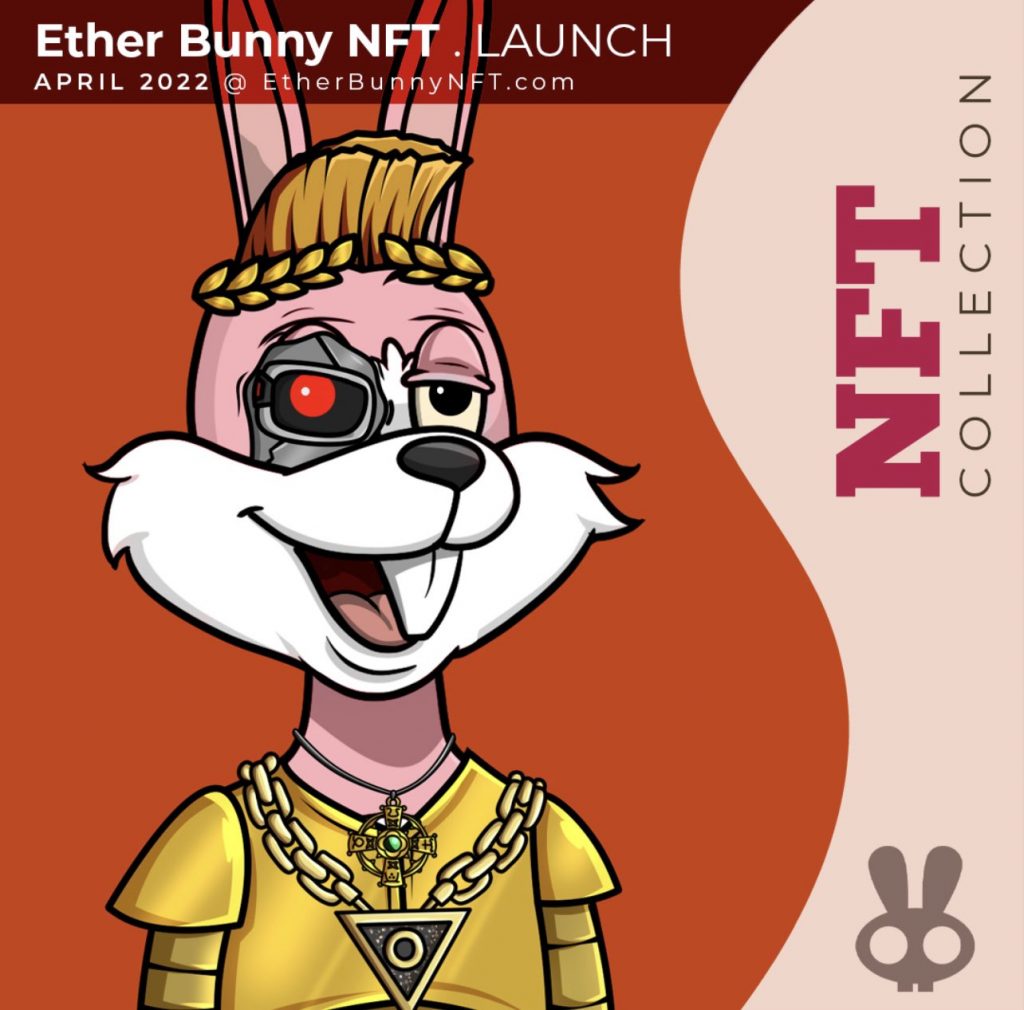 Image Via Ether Bunny
Ether Bunnies WARCHESTS, contain fantastic treasures, such as CARATS, which players can use to grow the tribe's garden, and buy:
Upgrades for your Rabbit Hole
Upgrades for Cottontail Clubs
Buy Magic Amulet upgrades
Upgrade weapons
Buy what you need in the Ether Bunnies Store
Please note that the WARCHEST looted from a tribe divides among the players of the winning tribe and charities, with those involved in wildlife conservation having higher priority.
Ether Bunny NFT Road Map
Ether Bunny's road map goes as follows:
January 2022, the creation of the website and discord server.
March 2022, creation of VR Cottontail Club Decentraland
April 2022, they will make the first Ether Eggs quest, and launch the Wild Hare Tribe, with a collection of 10,000 NFT, where:
They will provide 15% of Wild Hare Ether Bunny NFT sales, and release the Bunny Airdrop with ten unique Ether Bunny NFT.
Ether Bunny will give 25% of the sales of Wild Hares NFT, and build the second Cottontail Club.
30% of Ether Bunny NFT sales from Wild Hares will release, and they will release the Ether Bunny Comic and Bunny Wars propaganda.
They will release the remaining 35% of Wild Hares' Ether Bunny NFT sales, and release the Bunny Airdrop with 25 unique Ether Bunny NFT.
We know that despite the current controversy against NFTs, we believe that we are on the road to solutions. NFTs are a transformative technology that can generate positive and impactful changes for digital artists in harmony with the environment.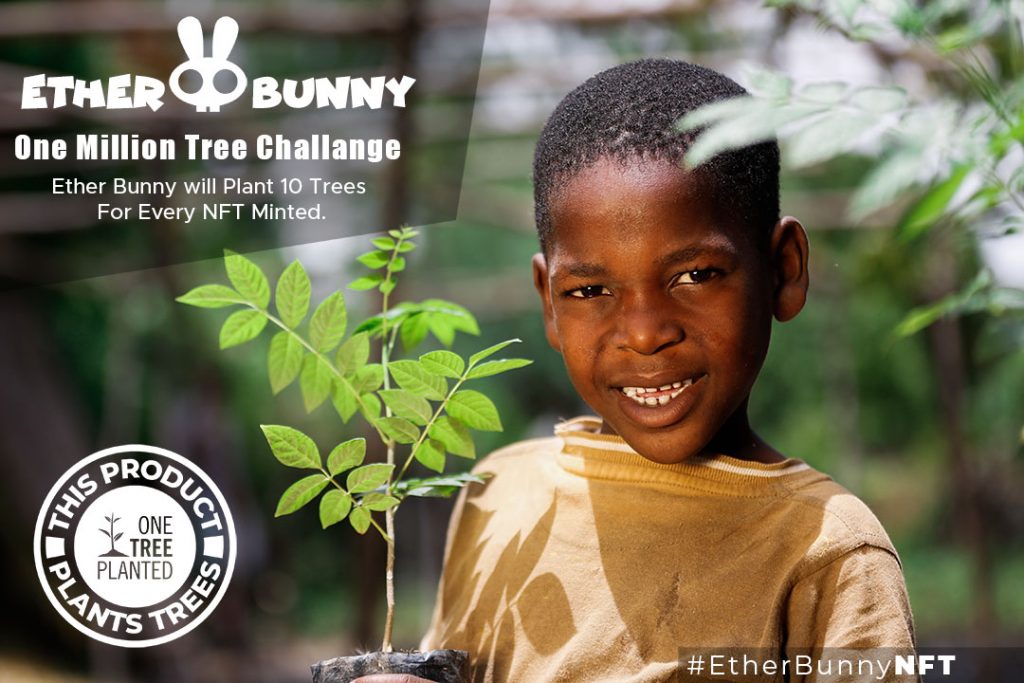 Image Via Ether Bunny
With Ether Bunny, this project dedicates to saving wildlife habitats and natural resources for future generations. Therefore, with the sale of the Ether Bunny NFT, you will get help for the environment, especially the protection of wildlife, helping charities involved in this regard.
We rely on the Ethereum platform, as it is one of the most transparent and ecologically friendly, thanks to PoW and PoS blockchain algorithms.
Featured Image via Ether Bunny Official Website
Leave a comment