Elden Ring Smithing Stones – How to Upgrade Weapons and Armor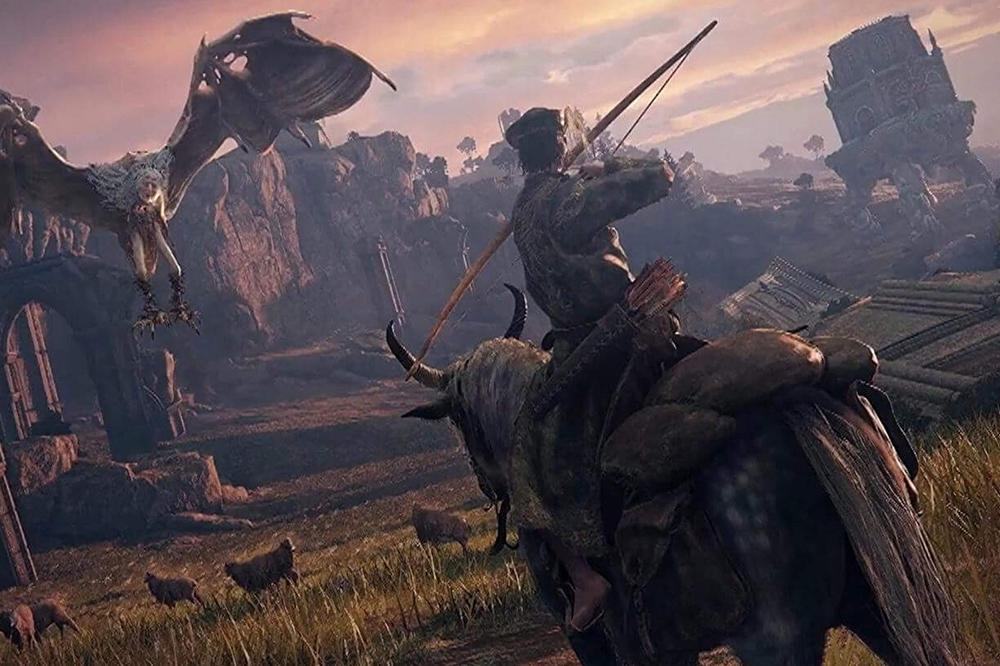 Smithing Stones are on my mind a lot lately. If you're playing Elden Ring, then you know why. The best way to get ahead of the massive difficulty curve in a Soullike game is to upgrade your weapons and armor. If you're prepared for the massive bosses you encounter, then you might not pull out all of your hair taking them on. Overall, Elden Ring isn't unfair and impossible to beat. That said, it's going to take some serious upgrades to your equipment, which is where smithing stones come into play! We're going to walkthrough Elden Ring smithing stones and how to use them to upgrade your weapons and armor. This truly is a masterpiece of a game so make the most of it with this handy guide!
How to Use and Find Smithing Stones in Elden Ring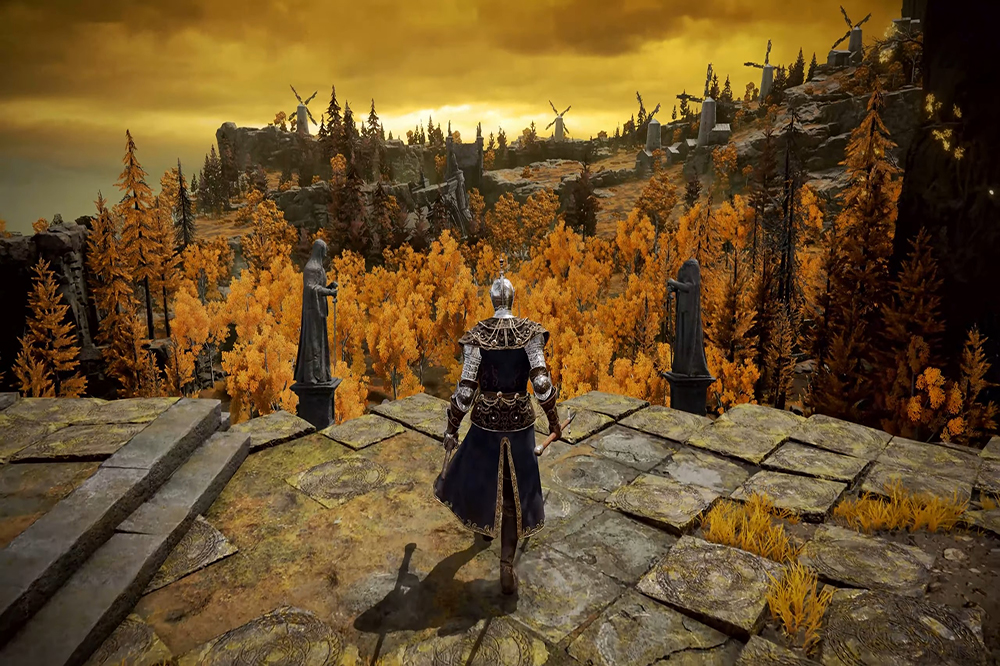 Image Credit: Bandai Namco
What exactly are smithing stones in Elden Ring? Well, these items are found throughout the Lands Between. By using them at an anvil or blacksmith, you can boost your weapons and better prepare for the insane bosses and castles. In our Elden Ring Classes Guide, I talked a bit about how each class comes with a different present of stats for your character. As you progress in the game using Runes, you're able to sort of expand beyond your base set of skills. A huge way to do that is to simply improve your weapons and armor. Each upgrade you can put into your equipment requires one of these Stones so it's handy to know how to use them before diving into the game.
The Smithing Stones in Elden Ring work in tiers. To upgrade your basic weapons, for example, you'll need "Smithing Stone ." As you upgrade further, you'll need to also move up the tiers. Tier 1 stones, however, do allow you to upgrade to +3 for your equipment with just a Smithing Table. Anything above that requires a blacksmith. Early in the game, you'll be able to find a Smithing Table in the Church of Elleh. If you mark this location, then you can return here and get your weapon to +3 before you'll need to enlist help. That should be plenty to get you going in the early part of the game.
When you begin, the best place to find Smithing Stones is in the Limgrave Tunnels. When you start the game, you'll head Northwest and find cliffs that lead to tunnels. Around here, be on the lookout for Agheel, a dragon boss fight opportunity you might want to skip for now. There is also a boss in the Limgrave Tunnels you'll need to fight at their end. Luckily, you won't need to make it through the end to find your Stones. Simply kill enemies in the early part of the tunnels and look for gold sections of the mining walls to find your stones. This easily gets your weapon to +3 for the early part of the game.
Tips for Finding Stones to Upgrade Armor and Weapons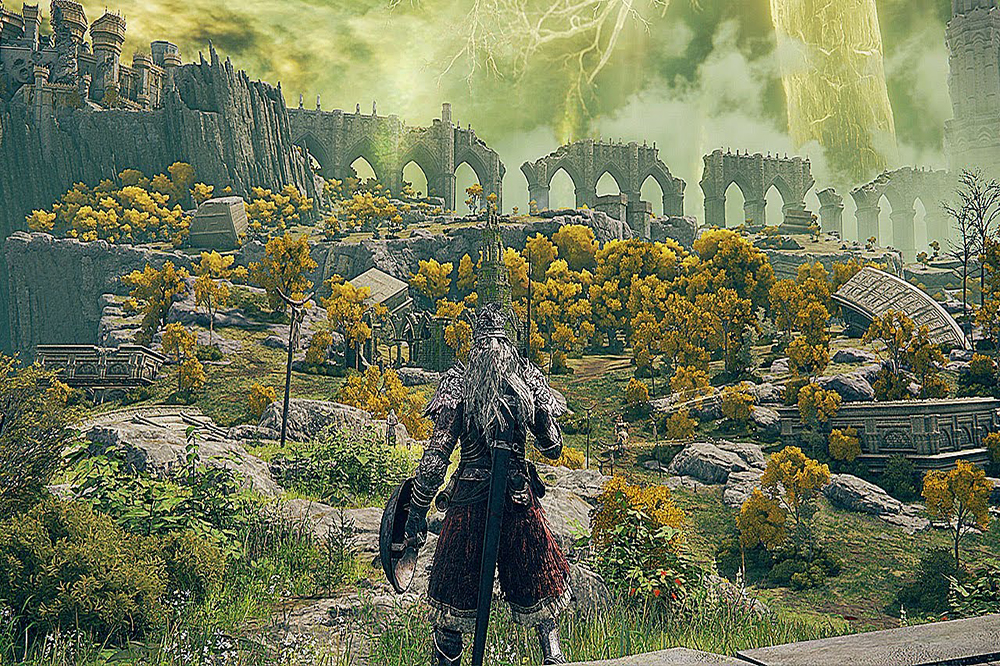 Image Credit: Bandai Namco
While we're on the topic of Limgrave, enemies here can also drop level 1 Smithing Stones. There are a lot of areas around these Tunnels as well where you can farm Smithing Stones. Another great option to upgrade weapons and armor is to utilize Somber Smithing Stones. These get your unique equipment up to +9. While you're not able to get up to that +25 mark like you can with normal equipment, you are able to boost the already powerful unique weapons. That's a must when we're talking some of the mid to late-game bosses.
You can purchase Sober Smithing Stones in Roundtable Hold, but first you'll need the Bell Bearings. You can find the first of these, which get you access to the first two Smithing Stone options for purchase, at Raya Lucaria Crystal Tunnel in Liurnia of the Lakes. While all of this seems super hectic for newcomers to the game, don't worry! There's plenty of time to learn the basics. I'd definitely suggest checking out our Elden Ring Tips for Beginners before you stress out about how to upgrade weapons and armor.
If you haven't yet, then head over to the official Elden Ring website to check out the game. Let us know what you think of this guide and what you'd want us to cover moving forward! Thanks for reading Comic Years for all things gaming, comics, and pop culture.
Featured Image Credit: Bandai Namco
Taylor is the Gaming Editor of Comic Years and a lifelong fan of video games. He holds two degrees in Political Communication and wrote a Master's Thesis on resistance movements, race, and the exploitation of college athletes. His wife and two Toy Australian Sheppards keep him sane.
Leave a comment