Elden Ring Classes Guide – Tips And Tricks To Character Creation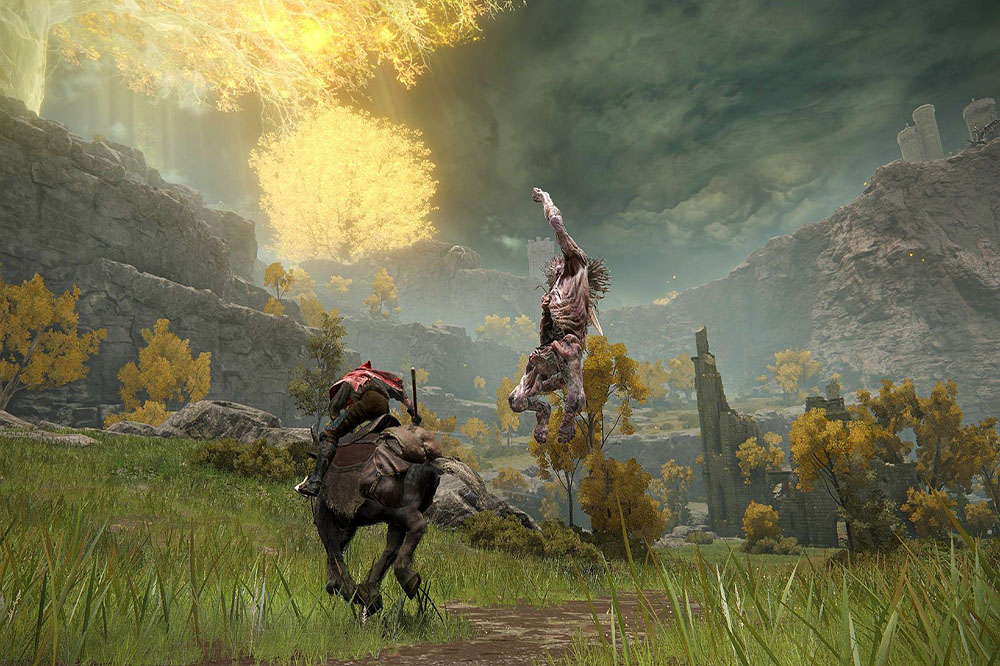 The Elden Ring hype train is arriving at release day station. All aboard what many critics are calling a historic game that might go down as one of the best of all time. I can say from the time I've spent with the title, thanks to a review code from Bandai-Namco, that this is truly living up to the hype. Players can try out Elden Ring themselves on February 25 and are likely wanting to hop right in. Not so fast! You'll need to plan out what Class you'll choose before diving into the game's action. If you're looking for some help in that department, then look no further! Here is the definitive Elden Ring Classes Guide – a look into character creation and tips and tricks to help you enjoy the game to its fullest! Let's start off with an overview of all the Classes.
Elden Ring Classes Guide – What to Choose for Your Character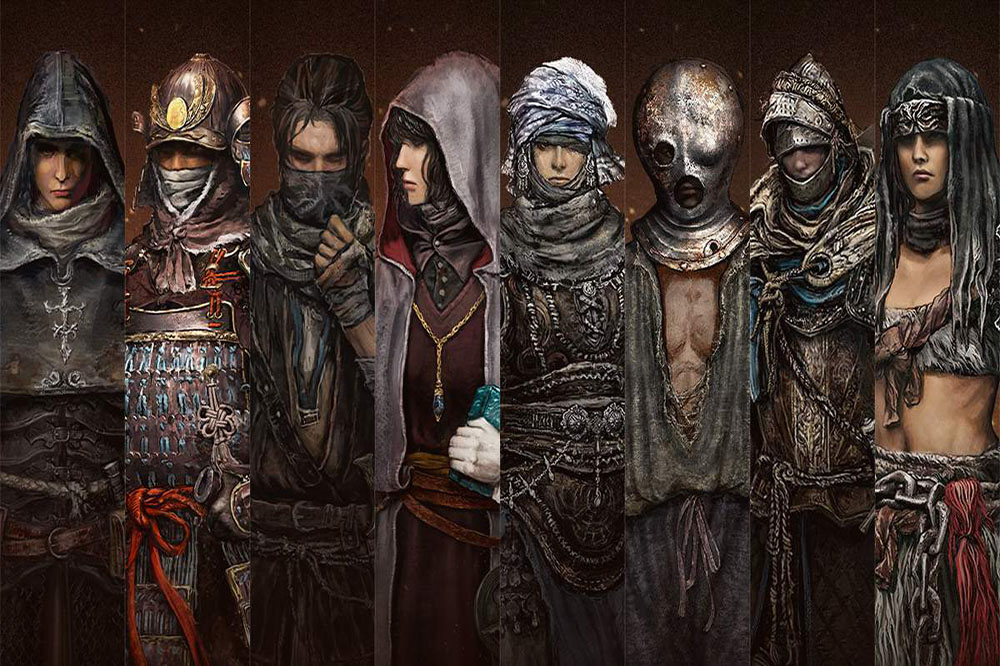 Image Credit: Bandai Namco
Elden Ring features 10 classes. The classes include Warrior, Prophet, Hero, Vagabond, Prisoner, Bandit, Astrologer, Confessor, Samurai, and Wretch. Each class includes several advantages and disadvantages to your stats. Stats in Elden Ring include Vigor, Mind, Endurance, Strength, Dexterity, Intelligence, Faith, and Arcane. Vigor ncreases health while Mind increases Focus Points for spells. Endurance controls stamina and equipment load. Additionally, Strength and dexterity contribute to your ability to do damage and use certain weapons. Lastly, Intelligence, Faith, and Arcane control damage and the ability for magic spells.
If you're concerned about regretting your choice down the road, then don't fret. As you level up, you can increase your stats to mirror how you like to play. If you're into the game for its swordplay, then I'd recommend going with the Hero class. If you're into magic, then you can't go wrong with Prophet. Interestingly enough, there is an option for those who want no advantage anywhere for their start. The Wretch Class begins with all stats at 10 points. Also, you begin with a simple club as your weapon – not necessarily fit for overcoming the Elden Ring player stress built into the game via boss and enemy difficulty.
If you're brand new to Souls-style games, then I'd highly recommend starting as a Vagabond. With Vigor, Strength, and Dexterity at high levels to start, you get immediate perks to health and damage dealt. Also, there's the fact that more options for weapons to use let you find your playstyle as you go. Of course, many who play Souls games might know what they're already getting into. For those players, we have some tips and tricks based on how you plan to play Elden Ring.
Tips and Tricks Based on Your Souls Playstyle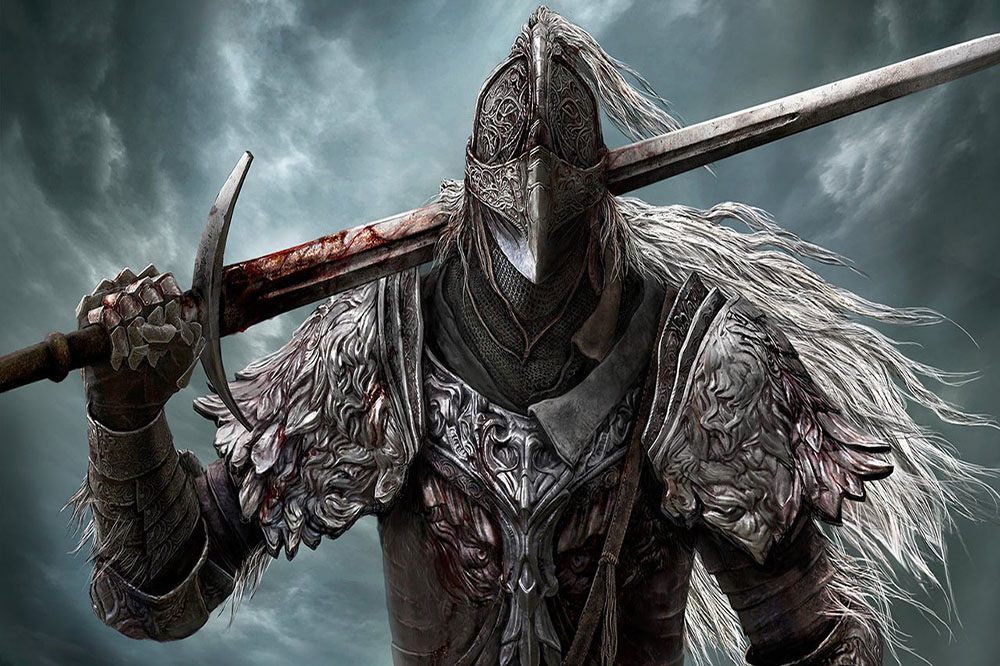 Image Credit: Bandai Namco
Elden Ring character creation is super exciting for returning Souls players. If you've played other FromSoftware games, then that means that you might be coming into the game knowing what you want from it. Let's first touch on the Classes that aren't as clear at first glance. The Prisoner Class is an agile sorcerer class with plenty of room for both magic and melee. I think if speed is something you prefer to have in your toolkit, then this is a great class for you. The Confessor Class is also reliant on magic, but increased Strength and Dexterity mean flexibility in your weapons as well.
The Samurai Class gives you a katana and bow, meaning you're well-equipped with attack options from the start. Your magic Stats don't offer much, to begin with, but you can always expand them. I'd say that Samurais also have the coolest-looking armor. If you're really not set on magic or melee as a main form of attack, then consider the Astrologer Class. Maximizing this Class's effectiveness will really be determined by how much you invest in Intelligence. You'll be free to use a short sword for melee, but the staff you have is also key to dealing maximum damage.
This might not seem practical, but here's what I can offer in terms of tips and tricks for picking the right Elden Ring classes for you. Give a few a try! While this means you'll end up possibly restarting the first part of the game a few times, it's better to know how each Class feels. Pick maybe 2 or 3 to give a try and see what you think. Start with the one that appeals to you most – you might strike gold from the start. Overall, I'd say that the Samurai, Vagabond, and Confessor Classes are my favorite in terms of feel.
Elden Ring Releases on February 25 for Consoles and PC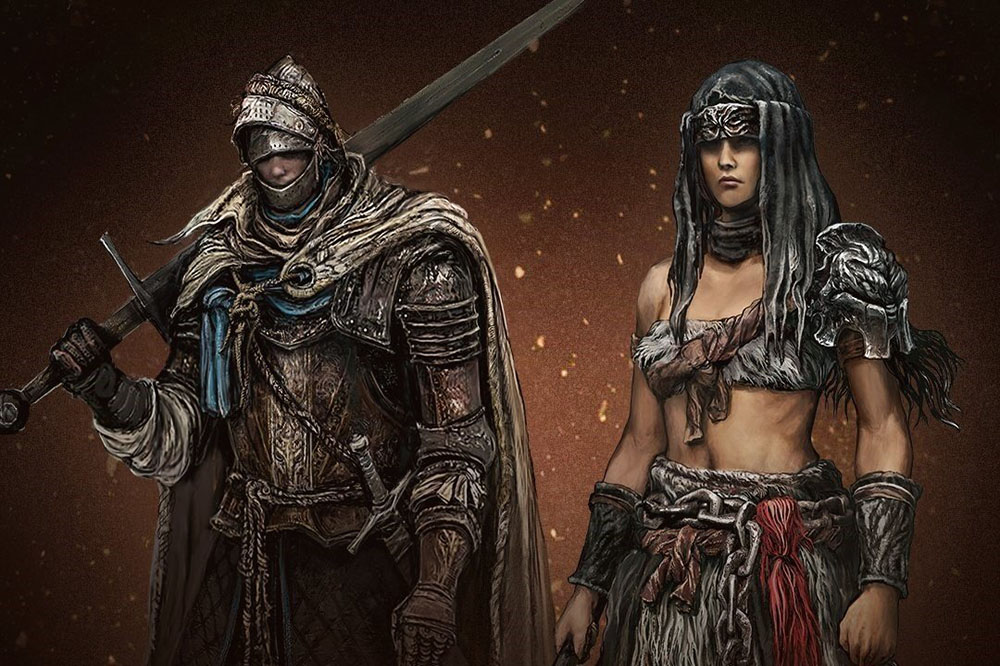 Image Credit: Bandai Namco
Elden Ring releases on February 25 for Xbox and PlayStation consoles as well as PC. The game's story is certainly just as strong as its gameplay. In the Lands Between, Queen Marika the Eternal rules all. The Elden Ring, a powerful item in the Lands, shatters. Marika's offspring claim the shards and begin a great war known as The Shattering. As the Tarnished, you exist to live as a dead-but-risen hero to stand before the Elden Ring and save the Lands. No matter the character creation approach you take in Elden Ring, you'll serve this central role to the story.
Overall, these tips and tricks in our Elden Ring classes guide can get you started when the game releases. If you have other topics you want covered, then let us know in the comments! We'll continue working on guides and advice for the game for the coming weeks. Given the really great reviews from critics, you can imagine that we have a historic game on our hands. After playing the new release for awhile, that is certainly true. When it comes to anything Elden Ring, let us know what questions you have down below!
Thanks for reading Comic Years for all things gaming, comics, and pop culture!
Featured Image Credit: Bandai Namco
Taylor is the Gaming Editor of Comic Years and a lifelong fan of video games. He holds two degrees in Political Communication and wrote a Master's Thesis on resistance movements, race, and the exploitation of college athletes. His wife and two Toy Australian Sheppards keep him sane.
Leave a comment