Elden Ring Ashes Of War Explained – How To Use And Locations
Elden Ring features a number of items you can craft, purchase, and discover. There's a lot here to learn, and it's a bit overwhelming at first. While some end up proving useful as you go, others are worth learning early-on so you can benefit from them immediately. Ashes of War in Elden Ring provide you with new skills and affinities for your equipment. Using these to upgrade weapons and shields help you earn new ways to fight your way through the Lands Between. While unique weapons can't use Ashes, most normal weapons can. That said, it's important to know how to use Ashes of War and the locations you can find them in as you progress through Elden Ring. If you're looking to grab a few tips to take with you on your next play session, then check out our guide to Ashes in the latest FromSoftware game.
 Elden Ring Ashes of War Explained – How to Use Them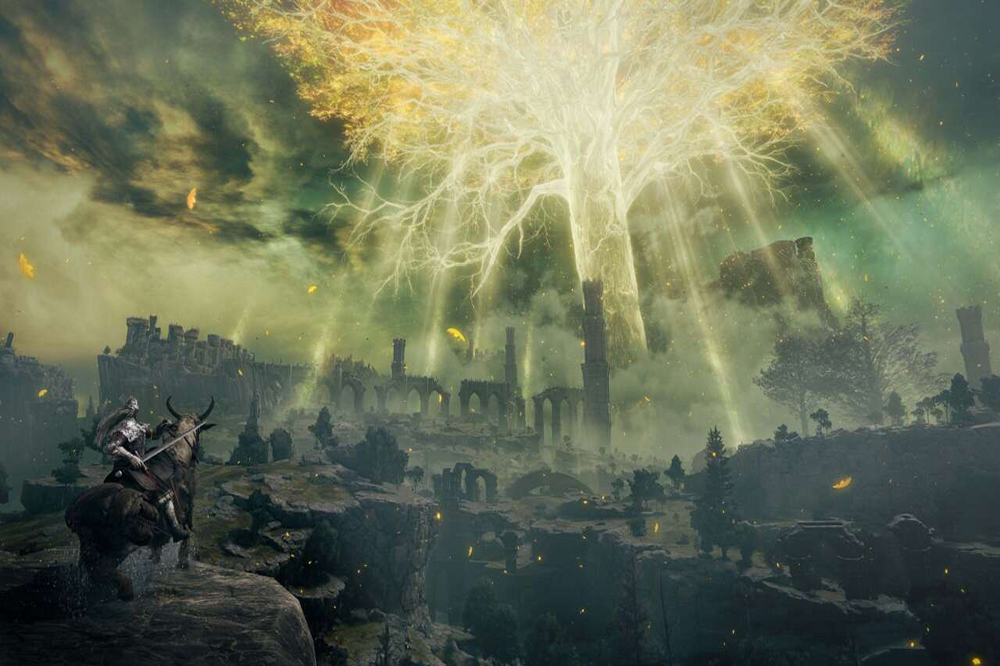 Image Credit: Bandai Namco
Ashes of War are a lot like many of the items you'll find in Elden Ring. Items help make the game more approachable, which is certainly necessary given the difficulty curve this game offers. If you're brand new to the game, then I'd highly recommend checking out our Elden Ring Tips for Beginners. Ashes of War are found around the Lands Between and dropped by enemies. Additionally, NPCs may sell them and you can also find them as loot around various parts of the game world. In order to actually apply Ashes to your equipment, you'll need to visit a Site of Grace. In the menu here, you'll see an option for Ashes of War and you can select and apply them to applicable equipment.
When you utilize Ashes, you'll see the Stats of your equipment change. Various Ashes change things like damage dealt or even offer affinities that have additional applications. You can use Ashes more than once. That said, you can only apply one at a time, but switching them out costs no additional resources or Runes. You cannot apply Ashes to some items, whether unique or not. This incudes Bows and Light Bows as well as Glintstone Staves and Sacred Seals.
One last tip on using Elden Ring Ashes of War – you can duplicate them! By acquiring Lost Ashes of War, you can obtain a copy of Ashes in your inventory. Simply take these items to a blacksmith and they'll get the job done. This is helpful if you're hoping to equip a couple of your favorite weapons or shields with the same perks. It's great to know how to use Ashes of War, but knowing their locations can mean a streamlined process of making the most of them.
Where to Find Ashes Locations
Image Credit: Bandai Namco
Locations of Ashes of War aren't necessarily like points on a map. There are some bosses that drop them as rewards, particularly in optional dungeons. Likewise, larger enemies you'll encounter in the Lands Between tend to drop them as well. Teardrop Scarabs are also proving to be a great way to farm some of these crucial items. Standard Ashes of War are the more common ones you'll find around. I found Blood Blade, for example, from killing a Teardrop Scarab near Erdtree-Gazing Hill. We haven't necessarily tracked down all of these locations, but I'm finding them to be nice random surprises from exploring the depths of Elden Ring.
Contributors to the growing Elden Ring Wiki Page are sharing their findings which can prove helpful. Likewise, you'll find many sharing their discoveries on Twitter or Reddit. One thing is for sure – we're all playing this game and can't get enough of it. Make sure to keep an eye out for Ashes of War in Elden Ring and don't be afraid to check back here on how to use them or share the locations of your loot online!
Let us know what guides to Elden Ring you would like to see next! The game is available now on consoles and PC. Thanks for reading Comic Years for all things gaming, comics, and pop culture.
Featured Image Credit: Bandai Namco
Taylor is the Gaming Editor of Comic Years and a lifelong fan of video games. He holds two degrees in Political Communication and wrote a Master's Thesis on resistance movements, race, and the exploitation of college athletes. His wife and two Toy Australian Sheppards keep him sane.
Leave a comment