E3 2021 Nintendo Direct Recap – All Announcements And Trailers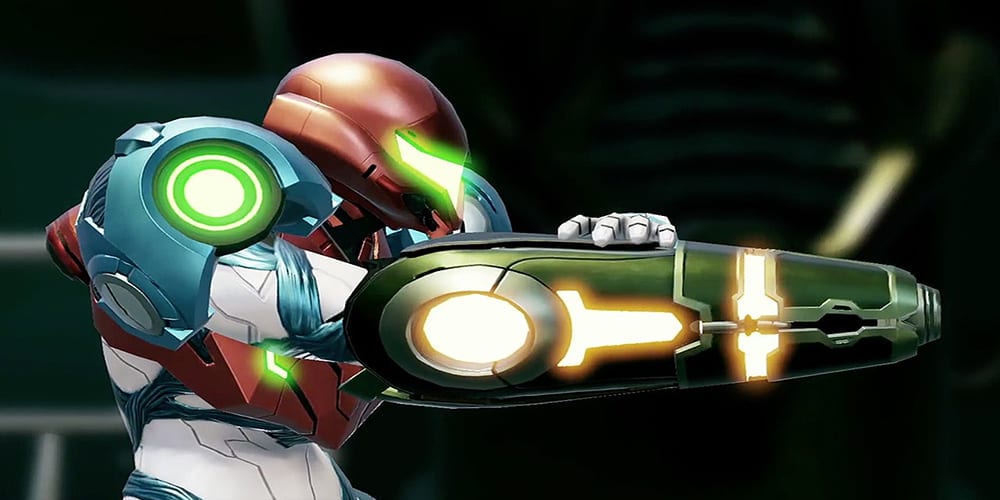 We're nearing the end of E3 2021 and it's been a bit underwhelming. Other than a few major reveals during the Xbox and Bethesda Showcase, we knew about a lot of the things we saw this week. Of course, the big Elden Ring reveal trailer seems to be the biggest moment of the week. Ironically, that was a Summer Game Fest 2021 Kickoff moment, not even an E3 one. That said, Nintendo's E3 2021 Nintendo Direct event is sure to bring a bunch of great trailers and reveals, and we have a full recap! Check out our full rundown of Nintendo's announcements and surprises below.
Full Nintendo Direct Recap from E3 2021
Image Credit: SEGA
During a roughly 40-minute presentation which we'll recap in full, Nintendo's Nintendo Direct capped off the major events associated with E3 2021. Firstly, Nintendo led the presentation with a disclaimer that COVID-19 may impact today's release date announcements. Next, the presentation kicked off with a cute little recap about the Nintendo Switch's success around the world. It's incredible to see how successful the console was in its first five years and there's more great news to come. This presentation is all about software, most of which is focused on 2021 releases. Now, let's get to the reveals!
To begin, Kazuya from the Tekken franchise was revealed as a new fighter for Super Smash Bros. Ultimate. The character debuted in Tekken 3 and is a famous character from that fighting franchise. A new stage and other add-ons accompany the fighter. We briefly heard from Masahiro Sakurai, director of the Smash franchise, who offered a brief feature of Kazuya's move set and abilities. He might not be an incredibly thrilling add-on, but he's an iconic fighting character who fits well with the Super Smash Bros. Ultimate lineup. A new presentation on June 28 will highlight more info about Kazuya, including a likely release date.
Next, a batch of headlines kicked off a run of game reveals and announcements. Firstly, both Life is Strange games, the Remastered Collection and True Colors, are coming to the Nintendo Switch. True Colors releases September 10 and the Remastered Collection arrives later this year. We got a reveal that Square Enix's Guardians of the Galaxy will come to the Switch as well. That's a big surprise for me. Likewise, a new Worms game is coming as well. We also got a look at Astria Ascending, which releases September 30. Next, Two Point Campus, which was first shown in the Summer Game Fest Kickoff is coming to Switch. We only know the game will release in 2022.
A New Mario Party and 2D Metroid Game! Is it Christmas for Nintendo Fans or What?
The next big reveal featured a Super Monkey Ball 20th anniversary overview. A new collection of Super Monkey Ball games is coming in a Banana Mania collection. The package features numerous remastered titles from the series. The show continued with Mario Party Superstars which features Nintendo 64 maps and new minigames. It's like a modern take on the classic Mario Party titles we know, including 100 from past titles. Online is supported for the game and you can play with random players online as well. Mid-game saves are supported and the game releases October 29.
We got a mention of Metroid Prime 4, but it's not on the way yet. Instead, we got a look at Metroid 5, a gorgeous-looking game that fits more in line with the original run of games. The side-scroller is nostalgic but modern at the same time. I'm hyped for this one, and the title is cool too. Metroid: Dread releases October 8 of this year. A 2D Metroid game that's brand new has not released in nearly 19 years.
We moved into another set of reveals. Just Dance 2022 is coming soon, which makes sense since the series is wildly popular on Nintendo consoles. The game launches on November 4. Crusin' Blast is coming to the Switch as well this fall. A new version of  Dragon Ball Z: Karakot is on the way too which combines all of the various sagas from past games. If you're a fan of this series, then it looks quite good. You can play this game on September 24.
The Triumphant Return of Wario Ware and More Games to Recap at the E3 2021 Nintendo Direct
Next, we got another look at Mario Golf: Super Rush, which releases later this month. Getting a look at the various game modes really solidified my excitement for this one. Hit the links on June 25. From Mario to Monster Hunter Stories 2, we saw more from the upcoming Capcom release. This isn't like Monster Hunter Rise and features much more of a narrative. A demo is live on June 25 and the game releases on June 9.
Holy hell, Wario is back. A new Wario Ware game is finally here. The series took a break for quite some time and features a ton of wild minigames like always. Wario Ware: Get It Together launches on September 10. That's a hell of a game to drop on us, but the follow-up was also fascinating. The reveal should be a huge hit for fans of the series. The Shin Megami Tensei 5 wait is over. Gameplay looks great and we'll get to play this title on November 12.
Another run of headlines introduced more fun games. Danganronpa Decadence is a collection of games from the 10-year old series. It's a classic dungeon-crawler with elements of point-and-click mystery solving. A new board game is also included adapted from the minigame in the third title. The game will launch later this year and will be a physical exclusive for the collection or digital as separate purchases. Fatal Frame: Maiden of Black Water followed and is a welcome surprise. The Fatal Frame series is a huge cult hit and I'm excited to drop back in later this year upon launch.
Additionally, we got a bunch of game and DLC reveals, some of which are out today. Doom Eternal's first campaign DLC is available later today. We're also getting the release of Tony Hawk's Pro Skater 1+2 on June 25. Thirdly, we saw Strange Brigade, a puzzle action title that launches later today. Next, we got a preview of the upcoming Mario + Rabbids: Sparks of Hope game. This was where we hit the 30-minute mark and already it's a great presentation.
To lead the last leg of the presentation, we got a look at the original Advance Wars in a complete remake fashion. Advance Wars Re-Boot Camp launches on December 3. If you're a fan of this series, then the announcement feels like a dream. For a long time, fans wanted a new Advance Wars title. Overall, a lot of us didn't think it could or would happen. In short, this is a huge deal to a weirdly large amount of people.
One More Thing…The Legend of Zelda Breath of the Wild 2 Trailer and More Zelda News
To end things, we got a look at the Hyrule Warriors: Age of Calamity DLC pack coming on June 18. It's the first wave of DLC with a second one coming in November 2021.
Lastly, we got some info on upcoming games in the The Legend of Zelda series. An update on Skyward Sword remaster showed off some of the gameplay and Joy-Con features. The game launches on July 16. Next, we got a look at the Legend of Zelda Game and Watch system. The mini-console plays three games in the series: The Legend of Zelda, The Legend of Zelda II, and The Legend of Zelda: Link's Awakening. There's also a watch functionality that's playable in Zelda style. The Game and Watch handheld releases on November 12.
Lastly, we got a trailer for Breath of the Wild 2. The trailer featured a terrifying glimpse at Hyrule after the events of the first Breath of the Wild game. It appears as if we'll be in the sky for many elements of the game. There are also new enemies and monsters to encounter. As for a release date, we know the game arrives in 2022. It's really happening and I want it so badly.
Watch the Full Presentation
Image Credit: Nintendo
In short, that's all for the E3 2021 Nintendo Direct recap! The Breath of the Wild 2 trailer was a great way to finish things off. That said, the whole presentation was really wonderful. If you want to watch the whole presentation, then be sure to check out the full video below!
Overall, we'll recap some other E3 2021 events and showcases, but for now, keep reading Comic Years for all things gaming, comics, and pop culture!
Featured Image Credit: Nintendo
Taylor is the Gaming Editor of Comic Years and a lifelong fan of video games. He holds two degrees in Political Communication and wrote a Master's Thesis on resistance movements, race, and the exploitation of college athletes. His wife and two Toy Australian Sheppards keep him sane.
Leave a comment