Dune Game Is Coming To PC and Consoles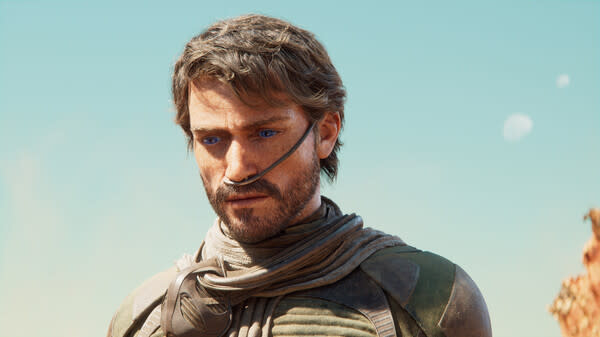 Dune Game comes to PS4, Xbox, and PC and is in the beta stage. "Fear is the mind-killer." They say. In the latest teaser for Funcom's next open-world survival MMO video game, Dune: Awakening, the famous line from Frank Herbert's classic science fiction book Dune happens clearly and loudly. Funcom has been developing a game set in the Dune universe for some time, and this clip serves as the game's official introduction.
Source: Aki Bon
The new video for the Dune Game happened on Opening Night Live 2022
The brand-new CG video for the game, which was unveiled at Gamescom Opening Night Live 2022, doesn't feature any gameplay but does establish the mood that fans of Denis Villeneuve's Academy Award–winning adaptation and Herbert's book will be all too familiar with. Although the game's plot isn't out, we do know that the setting is an open replica of Arrakis. Being shared by thousands of players. The game is a fusion of the following in a statement posted on Funcom's official website.
Grittiness and creativity of survival games with the social interactivity of large-scale, persistent multiplayer games to create a unique and ambitious Open World Survival MMO.
In their official statement introducing the game, Funcom's CEO, Rui Casais, said, "Funcom has been pushing boundaries in the MMO industry for 20 years. We have our origins there. Conan Exiles, our first significant achievement in the survival genre, was built upon it. With Dune: Awakening, we're fusing the survival and MMO genres to produce something genuinely innovative and ambitious within a shared enthusiasm for a universe. Sam Rappaport, VP of Interactive Media at Legendary Entertainment, continues,
"Dune: Awakening truly promises to bring the world of Dune to life in an exciting new way. We're thrilled to be creating this with a partner like Funcom, who is so adept at capturing the rich detail and wonder of cinematic worlds for the gaming audience."
Source: Appuals
The video game comes as collaboration with Legendary Studios
The Norwegian studio's collaboration with Legendary Studios to produce video games set in the Dune universe received an announcement. This happened in 2019. Following the publication of Shiro Games' real-time strategy game Dune: Spice Wars, which was launched earlier this year in Early Access, Dune: Awakening will be Funcom's second game to bear the Dune license. Funcom has experience developing survival games based on pre-existing IPs. Funcom created and launched Conan Exiles, which debuted in Early Access in 2017 and then went on sale in full in 2018.
A release date came out for the Dune Game, Dune: Awakening. It comes for PC, PlayStation 5, and Xbox Series X|S. Fans can sign up for the beta at www.dunegames.com even though the game hasn't yet had a release date confirmed. Additionally, the game is now wishlistable on Steam. Below, you can read the game's official description and see the video for the next release.
Head into unmapped sectors and be the first to discover secrets and riches before the coriolis storms once again shift the sands and alter the landscape. Narrowly escape colossal sandworms, build your home from shelter to mighty base, and traverse the dunes in iconic vehicles from the universe. Hunt for spice blooms and deploy your harvester, then protect it from rival factions in fast-paced, deadly combat that shifts seamlessly from armored groundcars to ornithopters in the sky. Plot your rise to power and build your influence within the Landsraad through careful intrigue.
The Dune Game comes right after the critically praised and commercially successful movie adaptation. The Dune movie, directed by Denis Villeneuve, received love. A sequel titled Dune: Part 2, started filming.
What do you think of a Dune Game? You like video games? What about open worlds? Do you consider yourself a fan of open-worlds? Share with us your comments below!
Leave a comment