Destiny 2: Lightfall Neon Map Revealed, Coming in February 2023
Destiny's seventh expansion is coming soon. This time around, the official Youtube channel released a brand new trailer, with a neon environment. Read on to find out more about the Destiny 2: Lightfall neon map, featured in the trailer.
Destiny 2: Lightfall Neon Map Revealed 
On January 17th, the Destiny 2 video game announced a new expansion is on its way. Seventh in a row, the Lightfall expansion has a lot to offer. For one, the Destiny 2: Lightfall neon map shown in the trailer looks stunning! With cyberpunk elements, this shooting game is going to set the bar high in 2023. 
The neon map shows Neomuna, a hidden city located in Neptune. Destiny 2: Lightfall is set to release on February 28th, 2023. This will be the third out of four installations in the latest Destiny 2 campaign. 
When it comes to the plot, the neon map represents the last of humankind that survived. Just like before, players will finish the campaign as Guardians. On the other hand, we will see Cloud Striders. The new trailer introduced Neomuna's Cloud Striders as our allies. 
Players will be able to utilize the Broodweavers, Berserkers, and Threadrunners against the Shadow Legion. While Destiny 2 certainly has a learning curve for all the new elements, the new Destiny 2: Lightfall neon map makes everything ten times more awesome. 
The new neon map is likely to bring in thousands of new players, due to its resemblance to Cyberpunk 2077. We don't have the gameplay yet. However, with so many subclasses and amazing weaponry shown in the trailer, we are definitely not going to sleep on this expansion.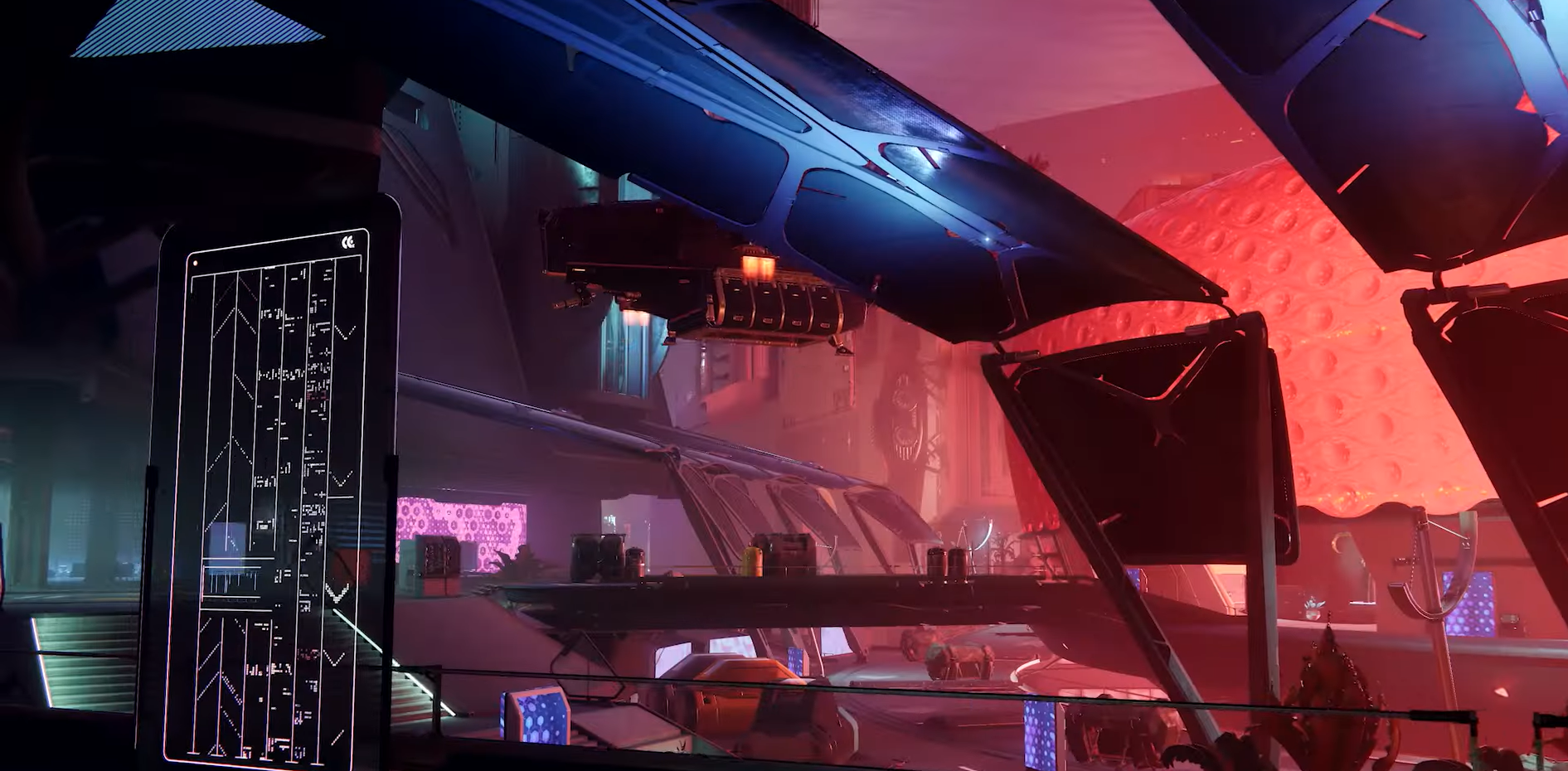 Destiny 2: Lightfall Neon Map
Why is Destiny 2 so popular?
Many fans of Destiny 2 are excited about the Lightfall expansion. Just like the previous sequences, the trailer shows we will battle Calus and the Tormentors. The Tormentors are introduced as the new villain force, the disciples of the Darkness. Despite the fact that Destiny 2 (the first installation) came out in 2017, thousands of players still log in daily. This is due to an amazing reward system. Moreover, the statistics show more than 700,000 people logging in daily! 
In 2020, Destiny 2 added a PvP game mode. Just on July 1st, more than 1M players logged in to try out the new feature. As the game is currently free, it's a perfect time for you to join the server and try it out for yourself. Before you head to download it, check out here what you can expect from the previous Destiny 2 patch! 
Obsessed with anime, all-things magical, collecting rare editions and funko pops, Natalija is a young writer who strives to read every comic and manga out there!
Leave a comment