Dead Space Next-Gen Remake to Update Some Key Gameplay Elements
For a long time, EA felt like a studio that could do no wrong. The publisher released a slate of games in the 2000s and early 2010s that fans loved endlessly. Of course, not everything can last. The company saw its share of criticisms revolving around micro-transactions, poor releases, and an overall anti-consumer approach to games. The EA name is on a bit of a rebound as of late, in no small part to the company's fresh approach to development. Of course, it doesn't hurt to bring back one of your most iconic games of all time either. The Dead Space next-gen remake wasn't all that surprising, but it will bring some key updates to the gameplay from the horror-shooter to keep things modern. Here's what we know about the EA Motive project.
What's New in the Dead Space Next-Gen Remake?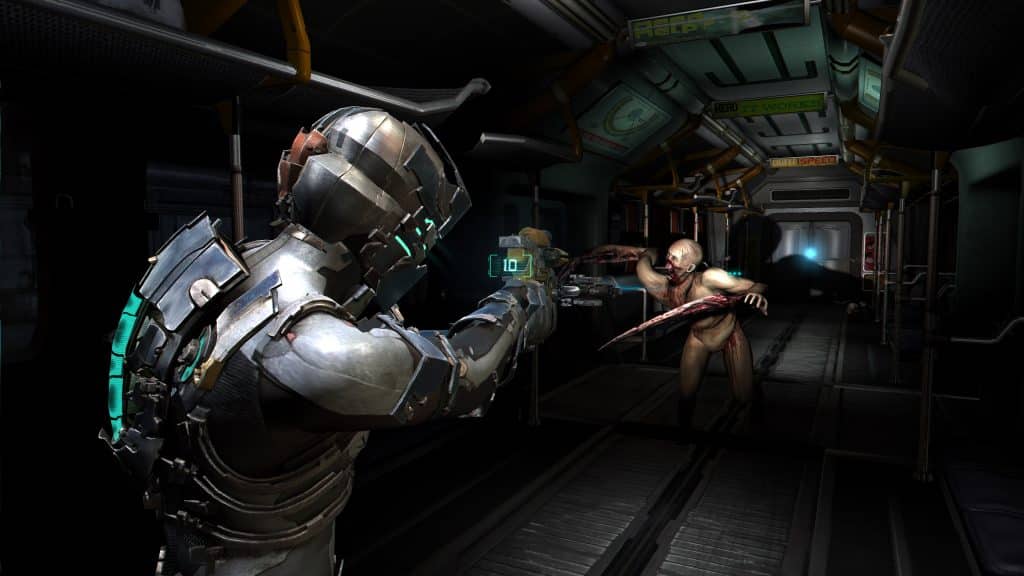 Image Credit: EA
We had a clue that the new Dead Space game reported to be coming from EA Studio Motive would be a remake. During EA Play Live 2021, EA announced the game officially. We know a few things about the changes coming to the remake that sound extremely promising.
Firstly, EA Motive isn't simply moving the game's original version to new consoles. The team is reportedly using the original ideas that inspired the game's developers that didn't make it into the final version. This includes new corridors, enemy encounters, and more. It's likely that some of these things didn't make it into the original Dead Space because of technological limitations. 2008 wasn't the gaming world we might remember. That actually brings us to another big update: a fully next-gen experience.
EA Motive is only developing the remake for next-gen consoles, including PS5, Xbox Series X, and PC. This will allow the team to really focus on graphical and performance improvements that will deliver a next-gen experience. Immersion is key to Dead Space, and EA Motive plans to use new tech like ray-tracing and higher resolutions to highlight the gritty, terrifying nature of the game. The game relies so much on the action sequences you encounter and next-gen consoles will certainly elevate that experience.
All in all, we're certain to learn more but the reveal was enough to get our minds racing. If you missed the big reveal, then you can check out the full EA Play Live 2021 presentation below!
When is the Dead Space Remake Release Date?
We don't have a set release date yet for the new Dead Space next-gen remake. Of course, that doesn't stop us from speculating a window that makes sense. On the Coming Soon page for EA, there are a few releases for the fall but no big winter game. That seems a bit soon given what we know about the progress of this remake. My best guess would be that the release of a next-gen Dead Space would fall sometime in the spring of 2021.
Could it get pushed back even further? Absolutely; game developers are still playing catch-up from the global pandemic. It could come sooner, however, too. There's an exciting chance that given what the team at EA Motive mentioned in recent interviews that things are further along than they seem. Either way, fans new and old will get to play this game at some time in the near future. That's much better than endless hoping and wishing for a remake.
If you're excited to play this game again or for the first time, then let us know in the comments! It's certainly one that we're looking forward to. Thanks for reading Comic Years for all things gaming, comics, and pop culture.
Featured Image Credit: EA
Taylor is the Gaming Editor of Comic Years and a lifelong fan of video games. He holds two degrees in Political Communication and wrote a Master's Thesis on resistance movements, race, and the exploitation of college athletes. His wife and two Toy Australian Sheppards keep him sane.
Leave a comment