Dead Island 2 Trailer and News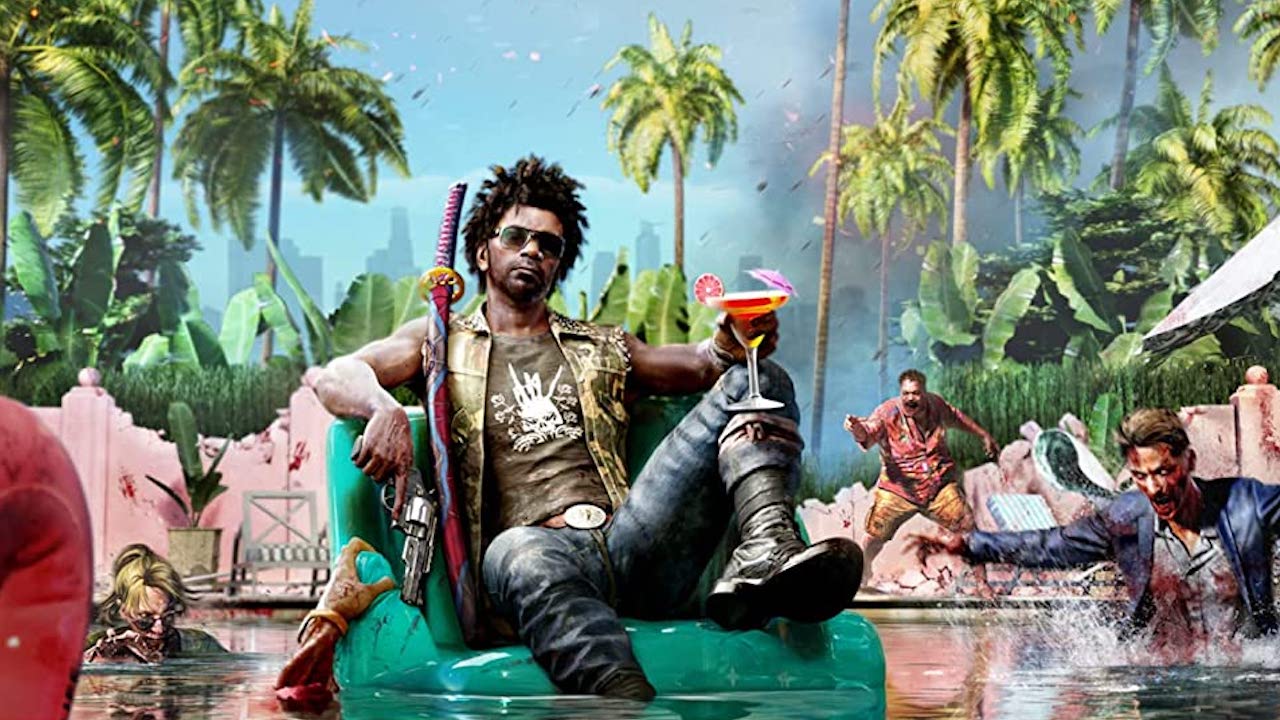 After long last, it seems that Dambuster Studios is finally releasing Dead Island 2! We first heard about the game almost a decade ago, in 2014. This was during Sony's appearance at E3, and Dambuster Studios showed off a pretty cool Dead Island 2 trailer. In it, we saw a man jogging along Venice Beach in LA. He was listening to music and seemed to be having a good time…until the zombies started! As he progressively jogged longer and longer, we saw the destruction around him get worse. Eventually, it became clear that the game was Dead Island 2. Many people were surprised that the sequel was coming so quickly, as the team only released the original game three years before. The team announced that they'd release the sequel relatively soon. However, since then, it's been radio silence, and there've been no more updates on Dead Island 2.Until now, that is! After nearly a decade, the team reappeared at Gamescom 2022. They revealed a brand new Dead Island 2 trailer and gave a release date of "early 2023". Although the original game wasn't a critical success, fans fell in love with the game's unique take on zombies. It was a commercial hit, so it makes sense for them to revisit the franchise again. However, this wasn't the first time the team hinted at releasing this game.Earlier this year, the team showed off a similar trailer to the 2014 Dead Island 2 trailer during Summer Game Fest. It looked like we'd finally get some more news about the game…but it was all just a joke! Instead, the developers had trolled everyone and revealed Goat Simulator 3 was coming instead.
Dead Island 2 Trailer and News
Image: Epic Games Store/Dambuster Studios
However, the team working on Dead Island 2 said they enjoyed the trolling. According to one of the developers, Dan Evans, the joke trailer helped to "re-energize" the development team. They saw it as a good thing and liked that others saw how unique the 2014 Dead Island 2 trailer was.
Currently, it appears that Dambuster Studios are working hard on developing Dead Island 2. From what we saw of the trailer, they've significantly updated the game from its 2014 incarnation. Now, it looks much more in line with contemporary games and has evolved quite significantly. The trailer shows off the new graphics, particularly the high amount of gore and bloody gameplay involved.
We also know that the setting from the original 2014 Dead Island 2 trailer is staying the same. Namely, this sequel will be in Los Angeles. You can expect to see plenty of undead in this place! Additionally, an Amazon listing for the game suggested that the player would be infected with the zombie virus. However, they would be somehow immune from the virus in a strange twist of events, leading to plenty of unusual gameplay events.
One of the new gameplay features is being able to speak directly to the zombies. That's right – you can now use your voice to "manipulate zombie hordes." The game will use an exclusive feature from Amazon, named "Alexa Game Control", to do this. Unfortunately, we didn't manage to see the feature in the Dead Island 2 trailer, but we're sure we'll get more information in the future.
Dambuster Studios Confirmed Released Date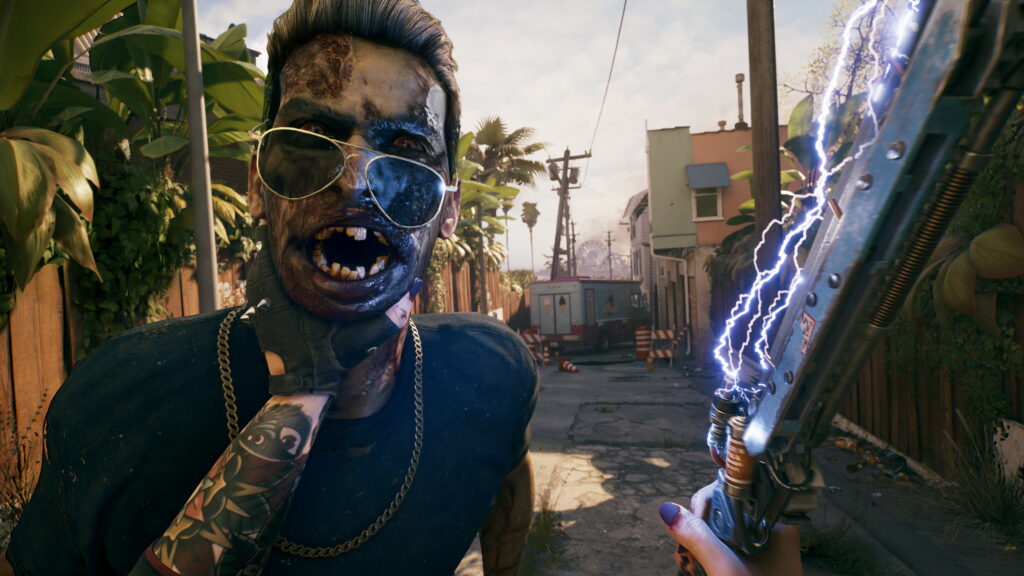 Image: Epic Games Store/Dambuster Studios
Additionally, fans can work with their friends to defeat the undead. The game will have a co-op mode, where a maximum of three players can work together. Like the original game, it'll also be open-world, giving fans plenty of opportunities to kill huge numbers of the living dead. Unfortunately, there hasn't been much other news about the game. We'll definitely receive some more information, and perhaps another trailer, in the near future.
Dambuster Studios will release Dead Island 2 on February 3rd, 2023. It will be available on PS4, PS5, Xbox One, Xbox Series X, Xbox Series S, and PC.What are your thoughts? Did you enjoy the Dead Island 2 trailer? What would you like to see in Dead Island 2? Let us know below!
Hi! I'm Arvyn, and I'm an English teacher from the UK. I've been teaching English online for over 4 years to students from all across the world and all ages. Outside of work, I'm a huge fan of reading, video games, and playing with my adorable kitties. See ya!
Leave a comment