Days Gone Writer Raises Debate about Buying Games at Full Price
I love getting to write about stuff like the topic I'm about to cover. In the world of gaming, or any entertainment media for that matter, the business and the arts inherently clash. A debate raged this weekend after a Days Gone writer and lead brought up a point about buying games at full price. John Garvin's commentary on the lack of a Days Gone sequel spurred a huge response. That's because the truths and sentiment behind it are, at least in part, based on real stressors applied by the industry on creatives. Likewise, the gamers claiming it's not their job to ensure successful launches for developers are right as well. The nuance of a debate like this leaves a lot of people heated. There's a lot at play in the gaming industry, especially as profits begin to dictate a more competitive market. Let's take some time to start the week exploring these themes and influences on the games we love.
Days Gone Writer: Buy Games at Full Price or Don't Expect Sequels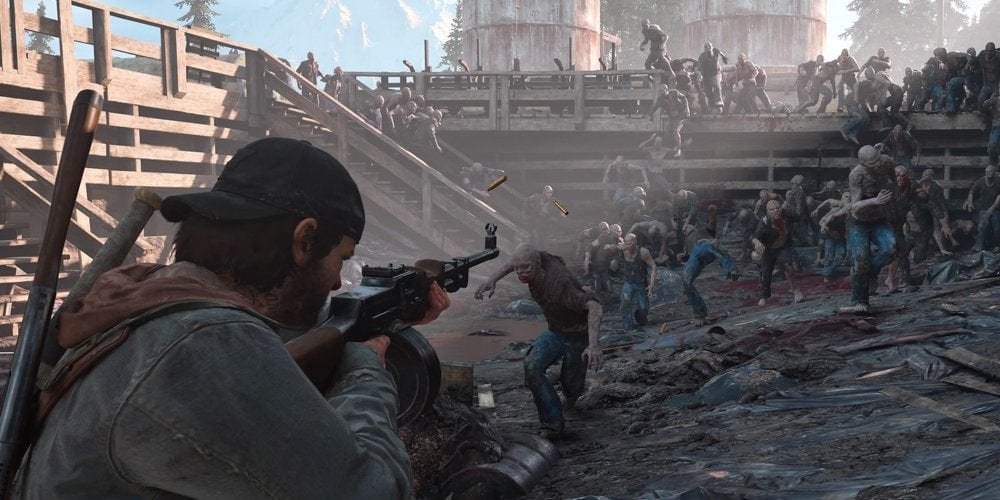 Image Credit: Sony Interactive Entertainment
In the gaming industry, like most entertainment industries, the almighty dollar rules all. Of course, the quality of a game and its impact on players matter. It's just naive to say that money doesn't dictate business decisions in a business. That's why the recent comments by John Garvin shouldn't have been all that shocking. In a video with David Jaffe, Garvin, who served as a lead creative and writer for Days Gone, had some choice words for players disappointed in the news that came out in news reporting on recent works at Sony. Part of that story included that a pitch for Days Gone 2 got rejected by Sony. Garvin, who ended up leaving Bend Studio, had this to say about buying games.
Firstly, Garvin argues in the video that "If you love a game, buy it at fucking full price. I can't tell you how many times I've seen gamers say 'yeah, I got that on sale, I got it through PS Plus, whatever." He followed up by explaining to gamers "don't complain if a game doesn't get a sequel if it wasn't supported at launch." The discussions started after Jaffe brought up that Days Gone was now a part of the PlayStation Plus Collection. Garvin's hot take on the consumer's say in a sequel's development isn't incorrect. If a game sells well, then publishers like Sony Interactive Entertainment will greenlight further projects. The debate that these comments sparked online, however, began digging superficially as the complex function of the games industry.
The Folly of Consumer Guilt-Tripping
Image Credit: Sony Interactive Entertainment
Buying games at full price, especially ones like Days Gone, isn't always the best decision to make as a consumer. If you remember back to the game's launch in 2019, then you'll recall the initial version of the game was fairly buggy and janky. It was tough to get through some parts of the game without encountering issues in gameplay mobility and audio. According to some gamers on Reddit, the problems still exist in 2021. Bugs aside, consumers didn't flock to Days Gone like other Sony titles despite similar marketing campaigns, E3 showcasing, and other typical promotional strategies. Does that make it a bad game? Not at all.
The interesting thing about video games is that the market pushes full-price games as long as the game is viewed as worthy of $60. When sales begin to drop from the assumed "will definitely buy" crowd, the price is lowered to invite others who are on the fence to purchase the game. It happens with a lot of products. Garvin's frustration with the lack of a sequel incorrectly correlates full-price purchases with a shot at a sequel. While the sales certainly dictate the game's success, so does sentiment surrounding the game as an experience. Reviewers and players, even those who enjoyed the game overall, did not grasp onto its characters, story, and world like other Sony releases. Horizon: Zero Dawn and God of War both offered more compelling experiences.
When it comes to players purchasing games, subjective perceptions of value are inherent to the purchasing process. If a game feels like it will be thoroughly enjoyable, then players will pick it up. My idea of enjoyment is different from yours, without a doubt. So, is there some sort of ethical standard we should feel as gamers to support titles we love for their full value?
Is there an Ethical Argument for Buying Games at Full Price?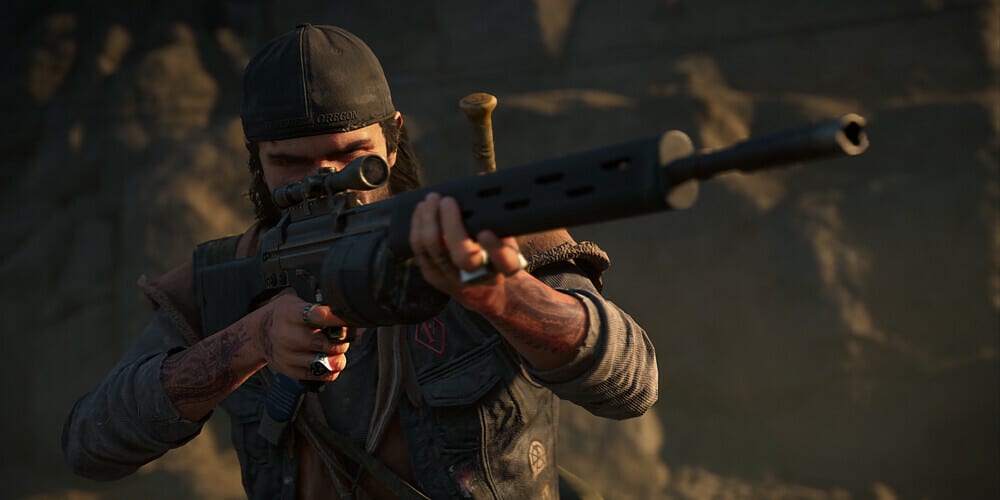 Image Credit: Sony Interactive Entertainment
To blame gamers for a game's failure to garnish a sequel is shortsighted and a prime example of consumer guilt-tripping. Garvin prefaces his comments in the video with the disclaimer that his opinion will "piss some people off." That's almost always a warning that whatever comes next is taking some internal dissatisfaction and placing it on others. In this case, Garvin's failure to get a sequel greenlit by Sony was probably a bad feeling. That sucks as a creative, and I can only imagine that the experience evokes a sense of failure. It's inherent to the arts when business is involved, and in 2021, it's always involved.
To propose that gamers have to buy a game at full price to want more time in the game's world or story is disjointed from how we consume games. Few people shell out $60 for every game they want to play. Even spending that much a month on games isn't in the picture for everyone. Overall, consumers spend what they can carefully. That almost always involves a valuation of whether or not something is worth the money they're spending. I buy games at a price I feel warrants my hard-earned money, as do many gamers. I have developers I support on day one out of loyalty. That said, I also have developers I won't purchase games from on day one because I know I get more value waiting for a discount or DLC-packaged edition down the road.
For Better or Worse, This is How It Works
We could debate about these points all day long, but the fact is that the stress that the financial aspect of the gaming industry puts on creatives and developers is real. So is the necessity for consumers to spend their money strategically when it comes to non-essentials. Blaming the spending habits of gamers on the success of your product takes all onus off of studios to make something worth buying at full price. It's a rough reality for artists and creators. It's also one that exists in all realms of the consumer-centric open market. For better or worse, it's what we've got. Blaming consumers is a sure-fire way to turn people off of what you're making, no matter its quality or value. Buying games like Days Gone at full price is always the choice of the consumer. Their choices can't be wrong when it's there's to make.
Featured Image Credit: Sony Interactive Entertainment
Taylor is the Gaming Editor of Comic Years and a lifelong fan of video games. He holds two degrees in Political Communication and wrote a Master's Thesis on resistance movements, race, and the exploitation of college athletes. His wife and two Toy Australian Sheppards keep him sane.
Leave a comment