Capcom Showcase 2022 – Highlights and Round-Up
Capcom held their showcase yesterday, and what an event it was! There was a lot of information packed into the 30-minute digital event. Some of the titles we knew about for a while, but some other ones were completely new. Here's a round-up and details of some of the highlights at Capcom Showcase 2022. 
Resident Evil 4 Remake & Resident Evil 2 Remake
Image: Capcom
We've known for a while that Capcom was planning to release a Resident Evil 4 remake for consoles. Finally, Capcom released a full gameplay trailer for the game at Capcom Showcase 2022. The trailer showed off some of the "modern flourishes" Capcom promised for the game.
One of these major changes involves the character of Leon Kennedy. Previously, players had to stand and fight against the zombies. However, in this game version, Leon can fully move around and shoot at enemies. The developers have promised to make the remake seem "even more" frightening and lonely than the original. So, they made the surprise announcement that the zombies would be updated, too. The date the remake drops is March 24th, 2023.
If that wasn't enough, the developers announced even more Resident Evil remakes at Capcom Showcase 2022! Capcom revealed an update trailer for next-generation consoles, including Xbox Series X/S and PS5. The trailer showed that Resident Evil 2, 3, and 7 are all updated for new consoles. These updates help to modernize the game by using 3D audio, ray tracing, and 4K support. All of these remakes are out now.
Resident Evil Village News
Image: Capcom
That wasn't all the information about this popular franchise that Capcom revealed at Capcom Showcase 2022. They included information about the upcoming DLC for Resident Evil Village, titled "Shadows of Rose". The DLC is a semi-sequel to the main game and involves the daughter of Ethan Winter, Rose, taking control. Unlike the base game, Shadows of Rose will be third-person and features a storyline "where time and space are warped beyond recognition." The Resident Evil Village DLC comes out on October 28th.
Similarly, we learned more about other parts of the Winters' Expansion DLC. This includes"The Mercenaries: Additional Order", a new game mode that fans will definitely enjoy! This DLC allows fans to take control of the iconic Lady Dimitrescu, Karl Heisenberg, and Chris Redfield. It's unclear what this game mode involves, but we know it'll be a ton of fun.
On top of that, the new game mode adds another camera option to Resident Evil Village – third-person. By playing from an external perspective, fans will discover plenty of additional details and features hidden in the game. This includes additional animations and "plenty more", according to developers at Capcom Showcase 2022.
If that wasn't enough, we also got more news about Resident Evil Re:Verse. This is a multiplayer game where players can take the role of several iconic Resident Evil characters. Capcom didn't tell us a lot, but they revealed that the game is coming on October 28th with the Resident Evil Village DLC.
Other Capcom showcase 2022 reveals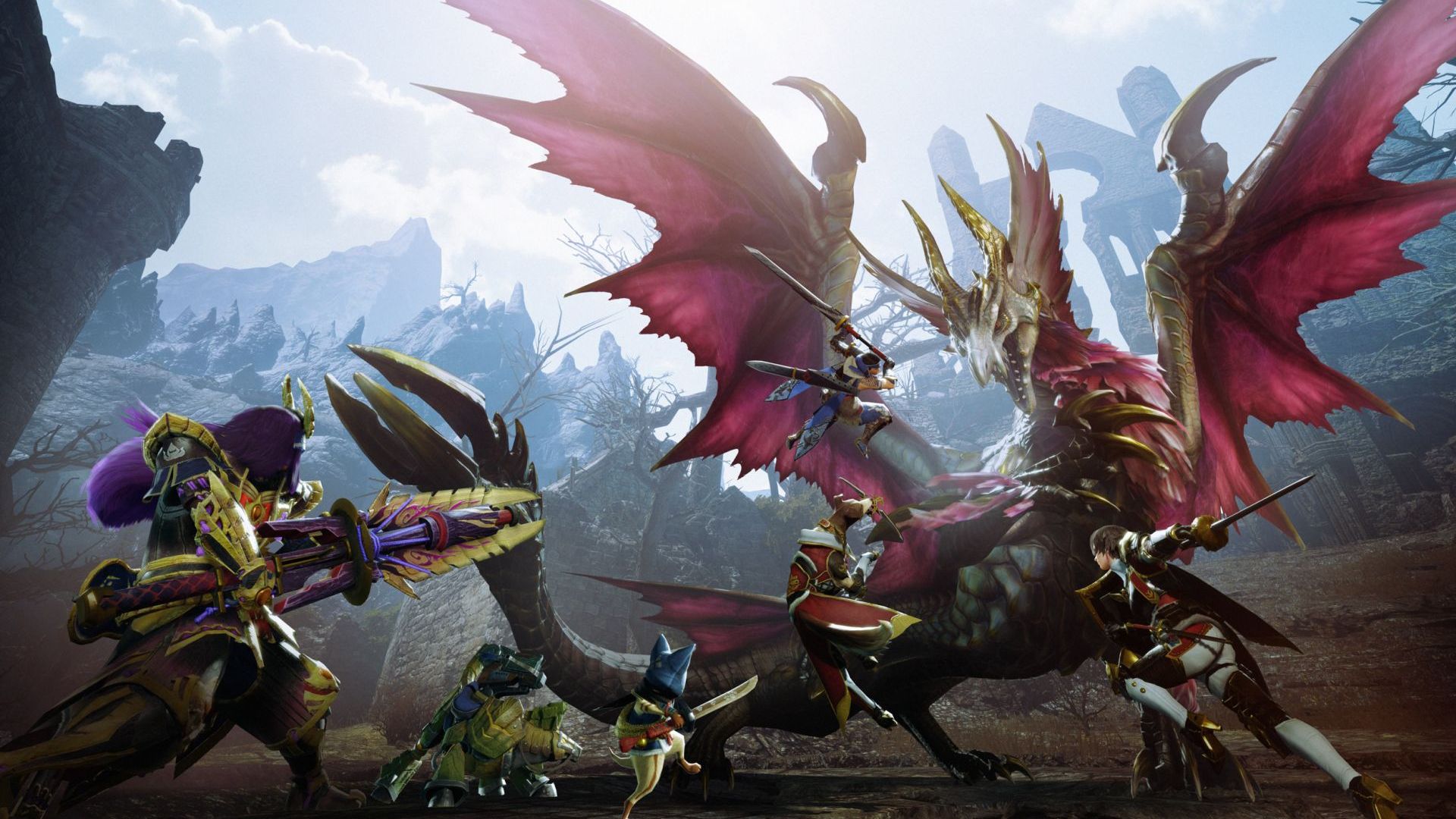 Image: Capcom
It wasn't just about Resident Evil at Capcom Showcase 2022, though! We got some video game news about many popular franchises, including Monster Hunter. Capcom revealed some details about the huge Sunbreak expansion for Monster Hunter Rise.
They premiered a full trailer and shared some information about some familiar creatures. This includes Gore Magal, Espinas, and a new form of the Pyre Rakna Kadaki. Any Monster Hunter 2 fans will also be happy, as the jungle map is also returning. Capcom said they would tweak the map slightly to allow for a more open experience, like in the base game for Monster Hunter Rise. 
The DLC launches on June 30th. However, if you can't wait until then, a playable demo drops on June 14th. At Capcom Showcase 2022, Capcom also stated that free updates for the game would include additional content. One of these updates includes Lucent Naragacuga, who will arrive in one of the Summer, Fall, or Winter updates.
There was also news about a brand-new game that Capcom revealed, named "Exoprimal". This is a multiplayer murder-action game involving dinosaurs, and it's coming out next year. Capcom showed off a trailer that hinted at some of the gameplay, as well as the plot. We got to see some of the unique ways players can battle against these prehistoric creatures.
The team ended Capcom Showcase 2022 by stating that Street Fighter 6 would get some more reveals "later in the year". We also learned that a special anniversary event is coming on June 16th to celebrate Dragon Dogma's 10th anniversary. However, Capcom didn't say anything about a possible sequel.
Hi! I'm Arvyn, and I'm an English teacher from the UK. I've been teaching English online for over 4 years to students from all across the world and all ages. Outside of work, I'm a huge fan of reading, video games, and playing with my adorable kitties. See ya!
Leave a comment