Call Of Duty Roadmap For Season 2 Revealed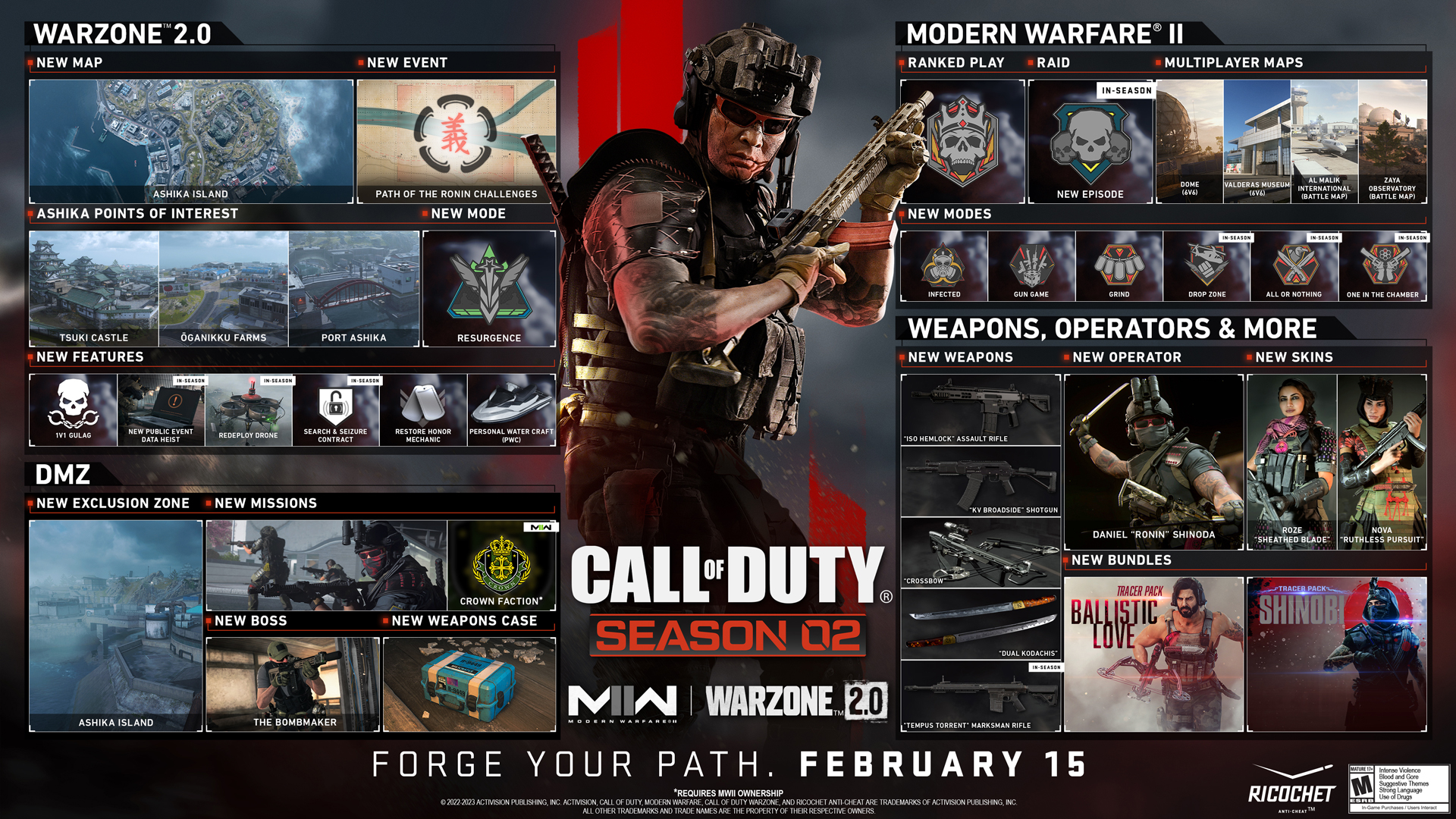 It really does seem like the Call of Duty fans are having a great time with things at the moment. Today, Activision revealed its Call of Duty roadmap for Call of Duty: Modern Warfare 2 and Call of Duty: Warzone 2.0. Originally, the studio was meant to reveal this roadmap two weeks ago, but they delayed it until today. As part of this reveal, Activision revealed they will drop season 2 for both of these titles on February 15th. That's just over a week away! 
And it's not just a small update – oh no. Activision will release a whole set of updates, including some new maps for these games. Some fan-favorite modes for the games are making a comeback, and they also revealed a new watercraft transport that's coming. If that wasn't enough, Activision is including a ranked mode in Modern Warfare 2's multiplayer ability. With this, fans can receive "plenty of rewards and bragging rights."
Activision spoke about its Call of Duty roadmap and upcoming updates as part of a blog post. In this post, they also revealed that the updates are coming on February 15th at approximately 9 AM PT or 12 AM ET. In addition, they also spoke about the map for Warzone. It's named Ashika Island, and Japan heavily influenced Activision's design for this place. You can check out the location's official description below.
COD Modern Warfare New Maps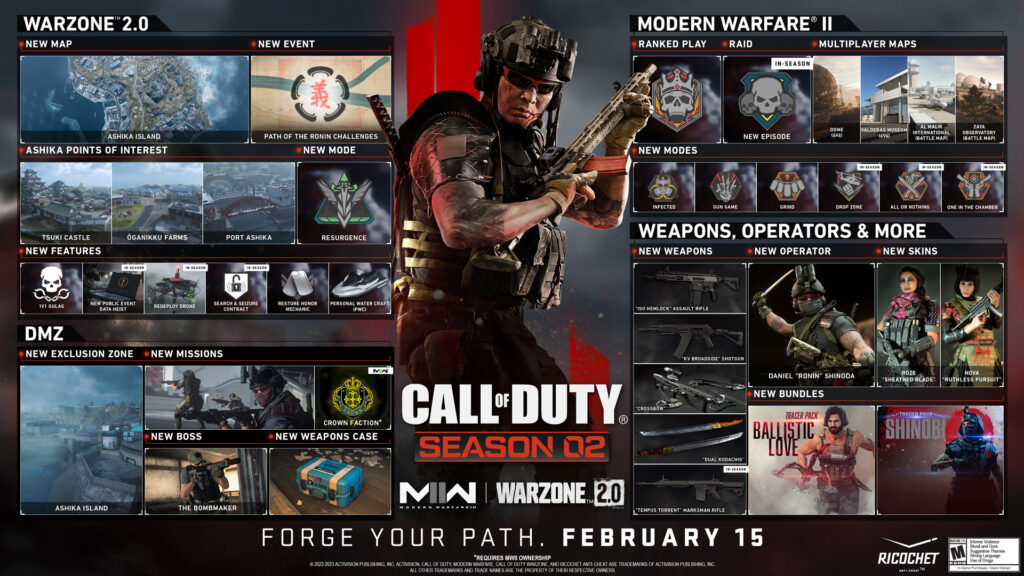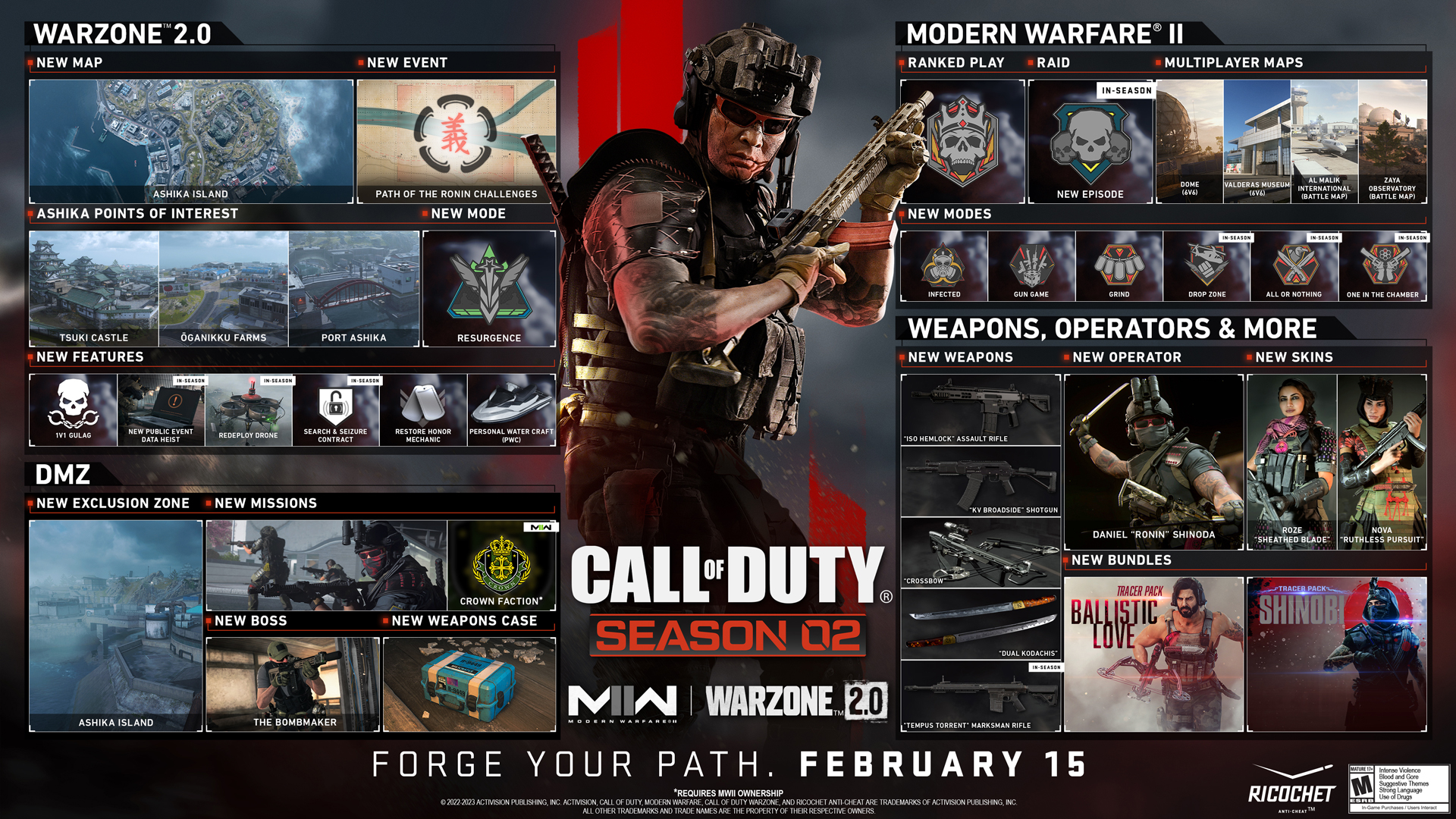 Image: callofduty.com
"Developed by High Moon Studios, Ashika Island is a centuries-old village currently under siege by Shadow Company forces. After dropping in through the mist, Operators can navigate an ancient shipwreck and ruins, modern apartments and town center, a sprawling beach club, a bustling port, an organic farm, or the fortified castle that looms over the entire island. They may even discover plenty of rooftop pathways or the underground waterway networks that can be used for stealthier maneuvers."
According to Activision's Call of Duty roadmap, Ashika Island is perfect for Resurgence Mode. This is a slightly different mode, which has a twist on the usual battle royale mode. Instead, this mode has smaller maps but a greater number of respawns.
If that wasn't enough, we know that Activision is dropping four other maps for season 2. These include two battle maps and two maps exclusively for Modern Warfare. For the rest of season 2, Dome and Museum, which are both 6v6, will be the focus.
Activision also teased a "half-dozen modes" in their Call of Duty roadmap that are coming, one of which is Hardcore Mode. Many fans considered this mode as being the best in the season. 
Activision released both Modern Warfare 2 and Warzone 2.0 last year. Many fans loved these games, although they did have a list of changes they wanted. Previously, Activision intended to release season 2 sooner. However, after reading the feedback, they said they wanted to delay things to address some of these issues. From what we can tell from the Call of Duty roadmap, it seems they're doing this!
Call of Duty Roadmap Details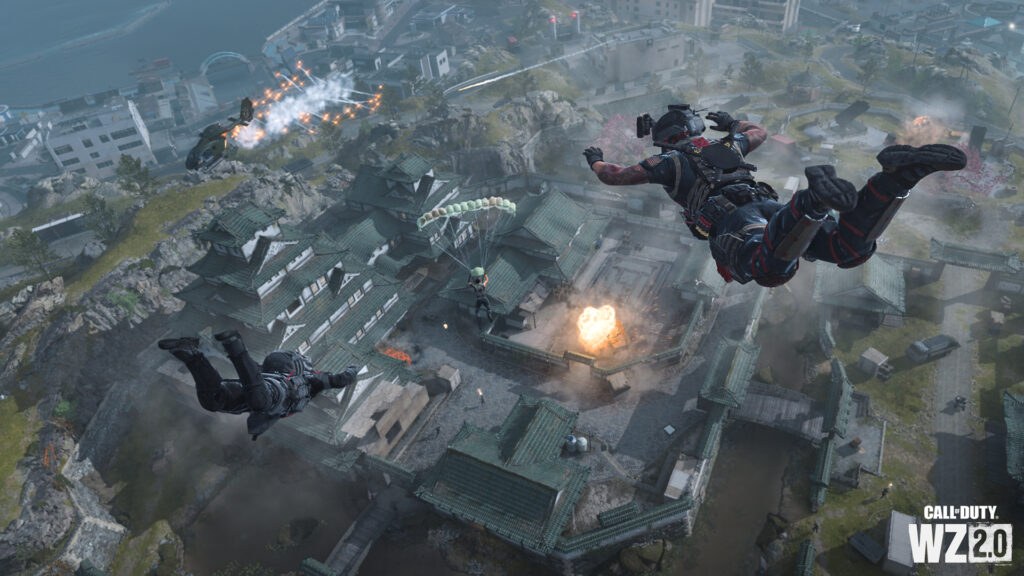 Image: callofduty.com
Additionally, the roadmap also teased features like a new public event and contract. According to the Call of Duty roadmap, this new contract is called "Search and Seize," and,
" involves reclaiming a stolen vehicle — either an SUV or a Patrol Boat — from Shadow Company forces somewhere on the island. After you accept the contract, the vehicle's approximate location is revealed on the minimap and as a marker in the overworld.

Operators must neutralize any Shadow Company forces guarding the vehicle, then pick up the key dropped by one of the soldiers and get the vehicle safely to its designated drop-off point."
Aside from these changes, Activision also mentioned other improvements in their Call of Duty roadmap. This includes changes to the Gulag, customizable Perk Packages, the introduction of Redploy Drones, and much more. They've got a lot in mind for Modern Warfare and Warfare 2.0!
Hi! I'm Arvyn, and I'm an English teacher from the UK. I've been teaching English online for over 4 years to students from all across the world and all ages. Outside of work, I'm a huge fan of reading, video games, and playing with my adorable kitties. See ya!
Leave a comment