BioWare Cancel Anthem Next, Move Focus to Dragon Age and Mass Effect
I was one of the many people who looked forward to Anthem. I'm also one of the many left wondering what the hell happened. Essentially, BioWare's big project that wasn't an established series fell apart from the get-go. Despite some promising combat and mechanics, the game offered a shallow experience to gamers. If you're someone who tried to fight through the negatives and play Anthem months after launch, then Anthem Next offered a caveat to the otherwise underwhelming release. Unfortunately, BioWare has decided to cancel Anthem Next in favor of focusing on Dragon Age and Mass Effect projects. Let's run through all the weird things that led to the demise of Anthem and what it means for the future of BioWare. First up, what the hell happened to one of our most anticipated games of the 2010s?
The Fall of Anthem Next and BioWare's Next Big Game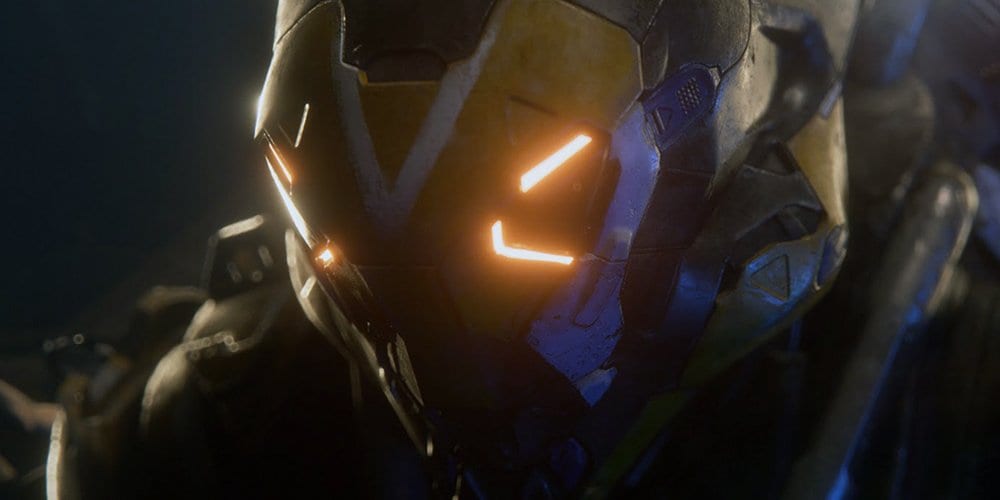 Image Credit: BioWare/EA
As Mass Effect 3 neared completion, a team at BioWare began work on Anthem in 2012. Casey Hudson, a BioWare vet and one of the two BioWare executives who ended up leaving the studio recently, was to supervise the project. E3 debuts and hype left gamers thinking this series would be the next great thing. Later blamed on a split-focus between this game and Mass Effect: Andromeda, the latter would end up a sore spot among ME fans. It might be more understandable that Andromeda was disappointing if Anthem was better but that's not the case.
Even close to the game's launch, entire cornerstones of the gameplay and overworld got major reworks. EA CEO Andrew Wilson denounced the game's final product in 2019 and said it was far from what they expected. A few post-launch updates added some elements but the problem wasn't the content. Simply put, the game wasn't all that fun to play. Flying around in a mechsuit and fighting enemies should be exhilerating. Instead, the copy-and-paste gameplay of Call of Duty felt more captivating than what BioWare offered in this title.
Anthem Next was the next step in the redemption story. A total "reinvention" of the game according to EA and BioWare was underway as recently as a press release in February 2021. Mere weeks later, a report from Game Informer announced BioWare would cancel Anthem Next development entirely. It's not uncommon for high-budget, high-expectation games to flop. Anthem felt different, however, and very much indicated something was incredibly wrong at BioWare. So, what's next?
What is BioWare Up to Now That They've Decided to Cancel Anthem Next?
Image Credit: BioWare/EA
BioWare is far from waving the white flag on all projects. Fans are anxiously awaiting the next Dragon Age game announced late-2020. Additionally, a new Mass Effect game is coming at some point as well. These new projects are coupled with the release of the Mass Effect Legendary Edition release, which remasters and reworks the original trilogy of games. All of this is wonderful for fans of these series on paper. New games, a shift in resources towards these projects, all good right? Maybe not so much. There's no guarantee the recent shakeup in execs is going to yield better games. BioWare really needs to focus on a great experience rather than looking to define the genres they helped build to the stature they are today.
BioWare is going through something a lot of studios go through after major successes. Once a leader in the industry, the decision to stop trying to shake up the world and simply make fun games can seem antithetical to your stature and reputation. Unfortunately, trying to force innovation into their games that didn't fit is how they ended up beaten and broken in the first place. Maybe the next great game isn't coming from BioWare in either of these new projects. That next genre-defining game could be years down the road and based on ideas they don't even have on paper yet. Or, very realistically, we might not see a genre-defining game from BioWare ever again.
Simply put, gamers want enjoyable experiences. The decision by BioWare to cancel Anthem Next is a good one, even if they need to lick their wounds publically about the failures of the project. Make the most of this opportunity and we can forget all about Anthem.
Featured Image Credit: BioWare/EA
Taylor is the Gaming Editor of Comic Years and a lifelong fan of video games. He holds two degrees in Political Communication and wrote a Master's Thesis on resistance movements, race, and the exploitation of college athletes. His wife and two Toy Australian Sheppards keep him sane.
Leave a comment