Bethesda Games Joining Game Pass Include 20 New Titles
Bethesda games coming to Game Pass was a no-brainer. Company leads at both ZeniMax and Microsoft mentioned as much. The real question was what was going to actually come to the service. Newer titles like Doom (2016) and Dishonored once existed on the service but have since left. Now, a whole new batch of Bethesda games joining Game Pass shows just how deep this new acquisition makes the service's library. If you're a fan of the older Bethesda games from consoles past, then you're in luck. There are some incredibly iconic games coming to Game Pass starting Friday, March 12. Here's the full list of the twenty titles you'll be able to play starting tomorrow.
Here are the New Bethesda Games Joining Game Pass
Image Credit: Bethesda
When Microsoft Acquired Bethesda and ZeniMax Media for $7.5 billion last year, the gaming industry changed forever. If that looks like hyperbole, then allow me to break things down. One of the most impactful AAA companies, along with its parent companies other influential studios, isn't just entering a partnership with a games publisher and console manufacturer. The studios are now under the Microsoft and Xbox umbrella. We still don't know which Bethesda Games will be Xbox exclusives, but we do know the 20 Bethesda games joining Game Pass. Below, you can see the full list below:
Dishonored Definitive Edition (Console, PC, Cloud)
Dishonored 2 (Console, PC, Cloud)
DOOM (1993) (Console, PC, Cloud)
DOOM II (Console, PC, Cloud)
DOOM 3 (Console, PC, Cloud)
DOOM 64 (Console, PC, Cloud)
DOOM Eternal (Console, PC, Cloud)
The Elder Scrolls III: Morrowind (Console, PC)
The Elder Scrolls IV: Oblivion (Console, PC)
The Elder Scrolls V: Skyrim Special Edition (Console, PC, Cloud)
The Elder Scrolls Online (Cloud, Console)
The Evil Within (Console, PC, Cloud)
Fallout 4 (Console, PC, Cloud)
Fallout 76 (Console, PC, Cloud)
Fallout: New Vegas (Console)
Prey (Console, PC, Cloud)
RAGE 2 (Console, PC, Cloud)
Wolfenstein: The New Order (Console, PC, Cloud)
Wolfenstein: The Old Blood (Console, PC, Cloud)
Wolfenstein: Youngblood (Console, PC, Cloud)
Overall, this library of games makes the service worth its cost alone. If you don't have Game Pass yet and you own an Xbox console or PC, then it might be time to grab it. In short, the service is well worth it if you're not someone who needs to own the games they play. Plus, it offers so much room for exploration and checking out things you might not have otherwise. A ton of great hits are in here you should check out ASAP.
Our Favorite Additions to Game Pass in this New Title Drop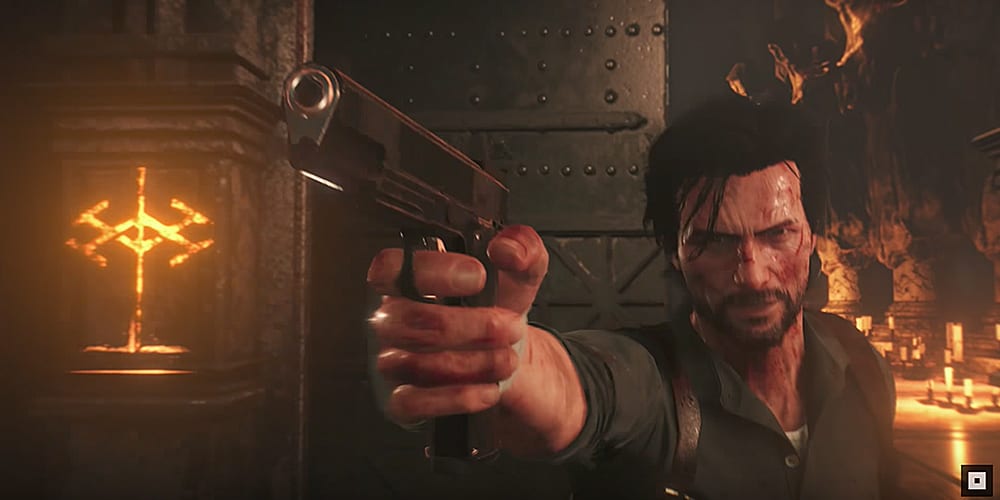 Image Credit: Bethesda
The first game I'll be playing tomorrow is Morrowind. The game is one of my favorite storylines in The Elder Scrolls universe. I loved Oblivion and I've probably played Skyrim to completion 3 or 4 times now. In short, Morrowind's open-world RPG elements made these games possible. If you consider yourself a fan of Skyrim, then you'll enjoy returning to the modern series' roots. Additionally, Oblivion is great and a bit closer to what Skyrim offers in terms of combat and storylines. Still, they're both worth playing.
Another great title included in this drop is The Evil Within. While I'm hoping the sequel joins its predecessor, the first game is a great horror-survival experience. The trilogy of new Wolfenstein games are wonderful as well. And so are the Doom games. Oh, and did we mention the Fallout games coming too? This is just a really great manifestation of what the Bethesda and ZeniMax acquisition can mean for the Xbox ecosystem. Plus, it's paying off for cloud and PC gamers too. 16 of the 20 Bethesda games are playable outside of an Xbox console.
Modernizing Classic Games for Next-Gen
Image Credit: Xbox Wire
Overall, a good game is a good game. That said, it's staggering playing a game like Morrowind if you're used to the 4K experience of Skyrim. To curb this phenomenon, a handful of these games will also benefit from FPS Boost on Xbox Series X/S. It's unclear what games are going to get this boost. We also don't know when the boost is coming. Ryan McCaffery pointed out on Twitter that during a Bethesda Roundtable with some of the team and Xbox's people that the announcement will likely come next week.
It's crazy to think that all of this info is only about older games as of now. The newest game in this batch is Doom Eternal, which released last year. Starfield and other games, including the next Elder Scrolls game, are going to be huge advantages Microsoft has to handle the next-gen in just about any way they might want to. If they make the games exclusive, then they can push consoles and Game Pass subscriptions. For the games that don't get held to Xbox/PC exclusivity, they could still offer the best experience on their ecosystem of consoles with DLC, upgrades, and other features. At the very least, the money made on these games goes back to them. New, further-down-the-road titles like the Indiana Jones game from Bethesda are anyone's guess in terms of where we'll be able to play that game.
A lot is up in the air, but at the end of the day, more Bethesda games joining Game Pass is a great thing. My weekend plans are all set up now too! If you're diving into one of these games this weekend, then let us know which one in the comments.
Featured Image Credit: Bethesda
Taylor is the Gaming Editor of Comic Years and a lifelong fan of video games. He holds two degrees in Political Communication and wrote a Master's Thesis on resistance movements, race, and the exploitation of college athletes. His wife and two Toy Australian Sheppards keep him sane.
Leave a comment