Best Video Games Of 2019 – A Year In Gaming Reviewed
With the final few heavy hitters released, it's time to look back on games in 2019. From epic adventures in a galaxy far, far away to new adventures from familiar developers, it's been a wonderful year for games. Let's get into the best video games of 2019 according to our gaming editor Taylor!
Best Video Games of 2019 – Was it a Good Year for Gaming?
It's easy to look back on 2019 and think of it as a year of flubs. From the disastrous Google Stadia launch to letdowns like Anthem and Pokemon Sword and Shield, 2019 was complicated. There are a lot of things that came up short. That being said, plenty of games blew us away. 2018 seemed hard to beat; Spider-Man alone made it a year to remember. Well, 2019 is far from a throw-away year, and five games really surprised me this year. We'll start with the runner ups, and finish with what I think is hands down the best game of the year. 
If you haven't already, be sure to review our list of 2019 surprise gaming hits. That's where you'll find titles like Untitled Goose Game, Apex Legends, and more!
Best Video Games of 2019: Runner Ups 
Runner ups are in no particular order. The only ranked entry is the #1 game listed as #1.
Star Wars: Jedi Fallen Order
Image via EA
If you read Joshua's review of Star Wars: Jedi Fallen Order, then you know we liked the game over here at CY. While I think it's just a few features short of GOTY status, it certainly deserves a runner up placement. The game is one of the few bright spots in EA's ownership of Star Wars games. To be honest, Battlefront 2, despite its rough start, is the only other good Star Wars game they've published. With things scrapped like game from Visceral, EA is hardly applauded for their treatment of this beloved IP.
That being said Jedi Fallen Order is a great third person action game. It's a lot like Dark Souls, but has its own energy to it. Like Souls style games, timing is everything, but it's also a ton of fun beating up on the aptly-useless Stormtroopers. The game's visuals are wonderful, and really feel true to the Star Wars universe. Although it's a bit uneven in its difficulty, and you can't actually cut and slice human enemies, it's a wonderful game through and through. 
The Outer Worlds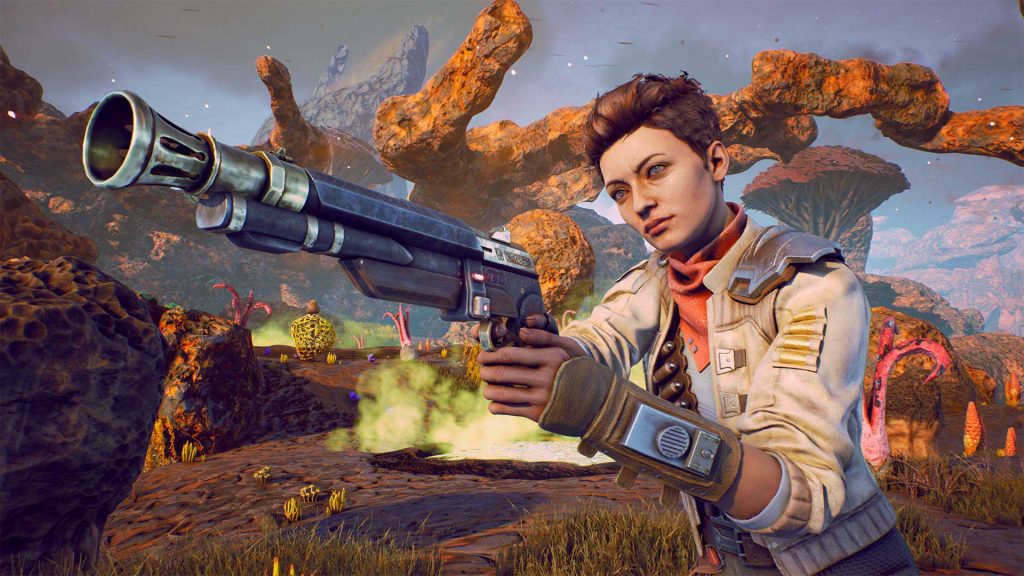 Image Credit: Microsoft
If you've seen The Outer Worlds 4K performance, then you know how beautiful this space epic is. Every now and then, style overcomes substance, but this game does both exceptionally well. While some have complained about the game's overtly political themes, they're handled nicely. You never feel like you're being preached to, although the game is a good lesson for people who think corporations are interested in the good of humanity. What the game does best is provide a Fallout: New Vegas experience without copying the game itself. Obsidian knocked it out of the park on this one, and there's more to come too. 
With Microsoft Studios obtaining Obsidian, future Outer Worlds games will likely be Xbox-exclusive. While that might be tough for PlayStation fans, Xbox needs better games. Competition is fierce in gaming, and you certainly want Obsidian in your corner if you can get them. For now, the first entry in this soon-to-be longtime series is as good as action RPGs get in 2019.
Sekiro: Shadows Die Twice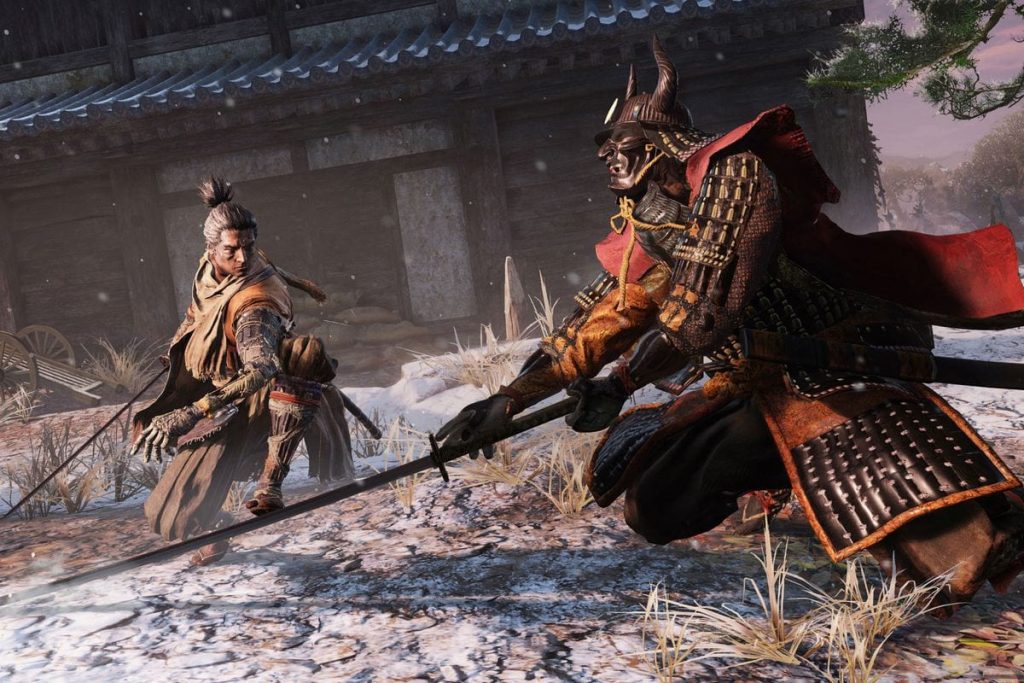 Image Credit: From Software
While Jedi Fallen Order is sort of like Dark Souls, Sekiro: Shadows Die Twice is from the Souls team itself. From Software is all about the timing-based action games that drive you insane. The amount of times you die in these games makes you want to quit. And yet, you don't; you keep pushing until you achieve a boss defeat, only to find a harder boss around the corner. With a samurai backdrop to this Souls style game, Sekiro is as great as action games got in 2019. 
The lack of guidance as you traverse this undiscovered world make it mysterious to play. Likewise, you don't know why or who these enemies are, but you know they want you dead. The combat system in Sekiro feels like the best work From has done ever. It's graphically vibrant and visceral, far beyond its competition in 2019. On PS4, there's no greater game this year, and possibly this generation.
Super Mario Maker 2
Image Credit: Nintendo
Okay, let's get this out of the way: I'm a huge Super Mario Maker 2 fan. That doesn't mean I think it's perfect; the online resources of Nintendo are still about 3 years behind Microsoft and Sony. That being said, everything that made Super Mario Maker for the Wii U great is improved upon in this sequel. With a single player story mode to help introduce you to mechanics, it's easy to get caught up early in this one. 
If you love Mario games, I don't have to sell you on a Mario game with endless levels. Sure, some of the online levels made by fans are insanely and unnecessarily hard. It is fun, however, to see how creative and innovative the Mario community is. It's a game I can't imagine quitting any time soon, but one other title earns my best game of 2019 vote this year. 
Best Video Games Of 2019 – #1
Fire Emblem: Three Houses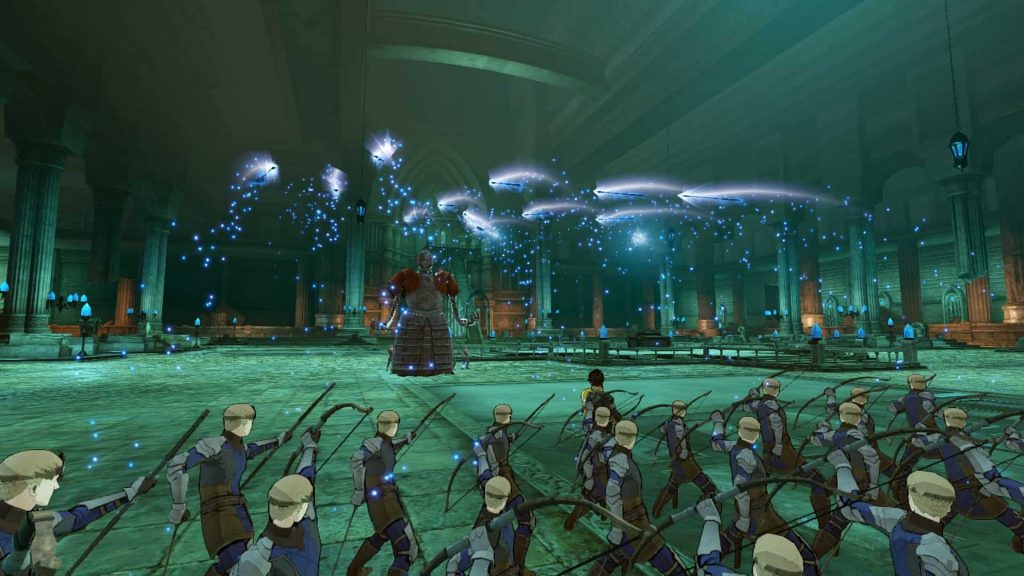 Image Credit: Nintendo
Considering the troubled history of Fire Emblem, it's insane that a new game released on the Switch. The series was nearly dead, but a popular mobile game and numerous 3DS titles helped bring it back to life. It helps having a hit game on the best console of the decade, but the series constantly improves itself. With a vibrant boarding school world around its classic turn-based combat, Fire Emblem: Three Houses is the best game in the series. It's a vibrant title with three paths to play before you've seen everything. With a great cast of side characters, of which you can teach extra skills and techniques, there's no small star in this game. Everyone becomes like your family and friends. You start to really root for your team, and try to convince students you like from other houses to join you.
If they made a Harry Potter game in this style, people would lose their minds. If you've never played a Fire Emblem game, please give this one a try. It's hands down the best game of 2019. 
What's your personal top 5 for 2019 in gaming? Let us know in the comments! Thanks for choosing Comic Years for all things gaming, comic books, and pop culture!
Taylor is the Gaming Editor of Comic Years and a lifelong fan of video games. He holds two degrees in Political Communication and wrote a Master's Thesis on resistance movements, race, and the exploitation of college athletes. His wife and two Toy Australian Sheppards keep him sane.
Leave a comment