Balan Wonderworld Review For Xbox One And Series X|S Consoles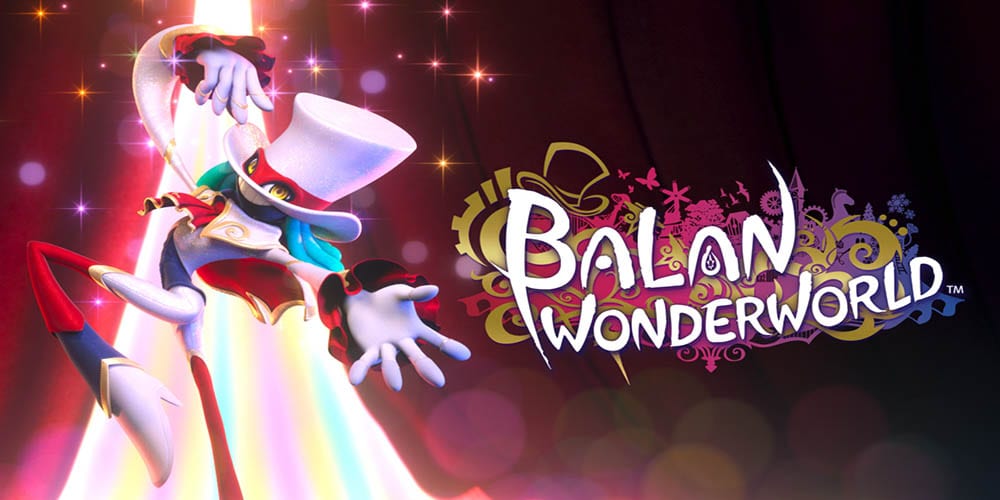 Handling most of the game reviews myself here at Comic Years comes with a few drawbacks. In the case of my Balan Wonderworld review for Xbox, you likely have an impression of the game. If you tried the demo, then you have a hands-on impression. Overall, most people probably have their thoughts about the game via the many scathing reviews this game received upon launch. I'm hoping in this Balan Wonderworld review for Xbox to avoid snark, ribbing, and otherwise unnecessary jabs at the title. That said, like many others, I'm left wondering how a decent concept, in theory, ended up so frustrating and unnerving to play. Let's dive into one of gaming's most curious releases of 2021: Square Enix Balan Wonderworld.
Concepts and Execution: They're Not Always Equal in Balan Wonderworld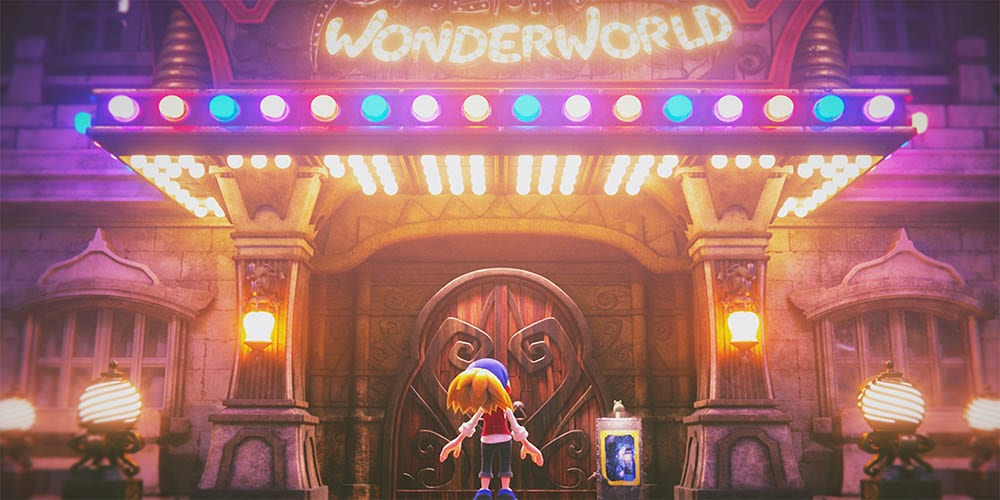 Image Credit: Square Enix
Sonic the Hedgehog co-creators Yuji Naka and Naoto Ohshima are the minds behind Balan Wonderworld. If you've played any of the 3D Sonic games in the past 15 years, then you know where this is going. While Naka and Ohshima's Sonic titles push the boundaries we expect to find in platformers, the end result isn't always positive. A game in the mainline Super Mario games series might not shock you with inventiveness, but they're fun to play. In the case of Balan Wonderworld, what the game sets out to present players is fine in theory but deeply flawed in its execution.
Playing as either Leo and Emma, you embark on a journey led by Balan, a mysteriously enigmatic character. The premise is fairly simple: explore Wonderworld and help cure 12 souls struggling with an infestation of Negati. These are the physical embodiment of, you guessed it, negative emotions. Games that explore things like anxiety, depression, and stress can be quite effective. The narratives we explore through each chapter's levels and cutscenes aren't exactly moving, but they're very well done. The issue here is that once you take the reigns, the experience of playing the game does little to immerse you in this well-conceptualized world.
The game itself is inspired by musical theater, and that's quite clear. Vibrant backdrops and characters offer a world with which you can never quite feel familiar. That's a good thing in my eyes because it should add to the mystery of the game's premise. The issue is that the theatrical world in which you're exploring is immediately lost in the game's curious choice of costume power-ups and a one-button control scheme.
Control Issues and Costumes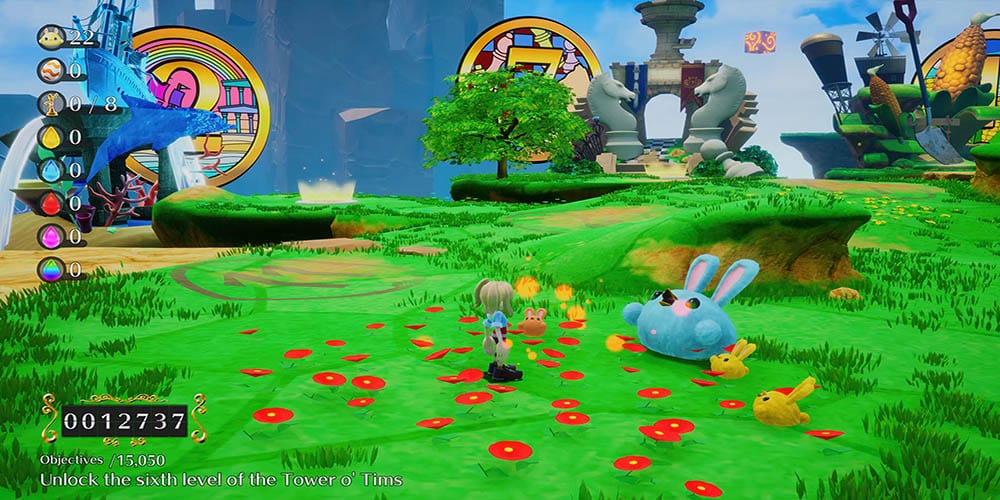 Image Credit: Square Enix
Over 80 unique costumes exist in Balan Wonderworld. To utilize each costume's unique power, you only need to hit one button. That's not a typo: other than the bumpers that allow you to switch between costumes, essentially everything else serves as the action button. Depending on your applied costume, your abilities range from enhanced mobility, interesting attacks, and moves that help you defeat enemies and clear objectives. The costumes are wacky and wild in style but many of the power-ups don't work to increase all of your abilities. For example, some costumes can only use their action when the player isn't moving. Others limit your ability to jump. These concessions end up feeling much more limiting than liberating.
Otherwise, playing Balan Wonderworld is akin to playing any 3D platformer from the mid-2000s. It's not quite precise in its controls, which is disappointing given improvements we've seen in remasters of platformers. The modernized Spyro the Dragon games come to mind, where you feel in full control of your character despite the source game being decades old. It's possible to make this game feel better to play, but it feels like the concept of the game and its vivacious setting and story took precedent. With the narrative missing its mark from time to time, particularly while playing, one could look past those issues for good gameplay. Unfortunately, the good gameplay moments are few and far between.
Balan Wonderworld Review Score for Xbox
I review games on a scale of 1-10; Balan Wonderworld on Xbox is a 4. The concept of the game I quite like, and I appreciate developers going big. With a comprehensive control scheme and less disjointed presentation of the narrative, I would be all over this game. A love letter to musical theater through the deeply emotional stories told on stage combined with exuberant characters and worlds would be great. At moments in the game, you see mere glimpses at this potential. Unfortunately, you never quite have a moment that feels worth the scurrying around with your limited arsenal of capabilities, despite over 80 costumes.
I'm disappointed to see so many reviews simply dunking on this game for laughs. Perhaps it's because their last high-profile release, Marvel's Avengers, is already seeing player decline. I'm not saying Balan Wonderworld is a good game by any means, but this isn't the worst platformer I've played. The real issue here is that what the developers delivered doesn't come close to living up to this game's full potential to be an experience. In the nicest terms possible, I can't recommend this game to anyone. There is a demo for the game if you're intensely curious, but even that gives you the tiny hope that there might be more in the full game. I regret to report there is not.
Balan Wonderworld is available now for Xbox Series X|S, Xbox One, PS4/PS5, Nintendo Switch, and PC.
A copy of this game was provided by the publisher for this review.
Featured Image Credit: Square Enix
Taylor is the Gaming Editor of Comic Years and a lifelong fan of video games. He holds two degrees in Political Communication and wrote a Master's Thesis on resistance movements, race, and the exploitation of college athletes. His wife and two Toy Australian Sheppards keep him sane.
Leave a comment