Back 4 Blood Review – Much More Than a Spiritual Successor
The creators of Left 4 Dead might not like it, but their latest game is going to raise one question: is this the new game we've waited for? The cooperative zombie shooter is still wildly popular online, particularly on PC. That said, the last Left 4 Dead game released in 2009. For years, gamers postulated the return of the series. With a new name and publisher, the team behind the iconic series returns with Back 4 Blood. If you're looking for a spiritual successor here, you'll find one. You'll also find major enhancements and expansions to the zombie shooter experience that make for one hellish good time. Here's our review of Back 4 Blood, just in time for spooky season.
Does Back 4 Blood Live Up to the Renowned Left 4 Dead?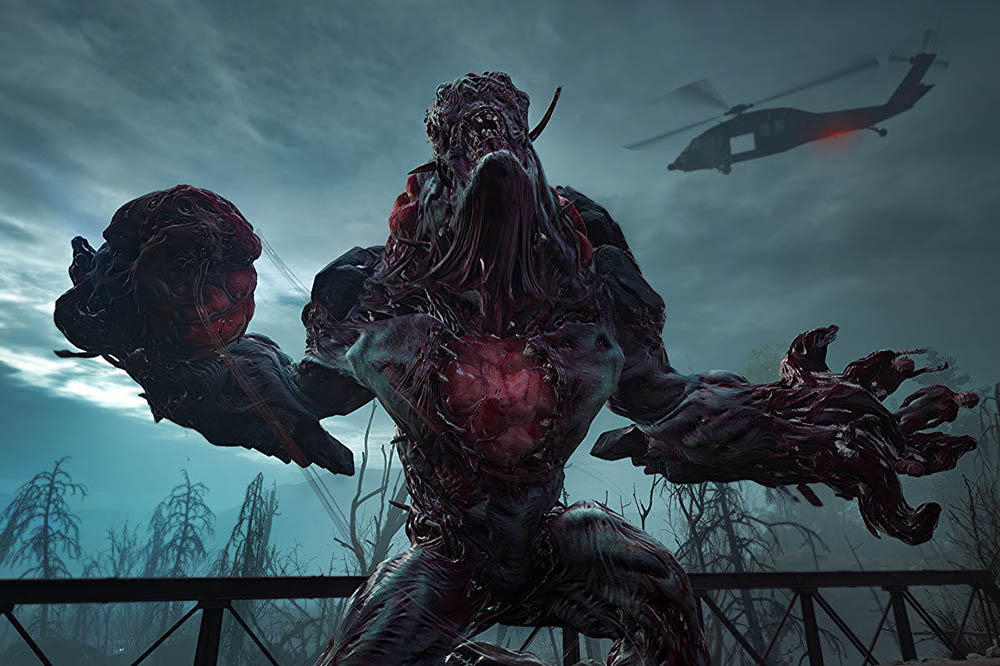 Image Credit: Turtle Rock Studios
Things feel familiar in Back 4 Blood, but new enough to keep things fresh. As eight playable characters, you team up with a quartet of survivors to fight through Ridden, the zombies in Back 4 Blood. If you played Left 4 Dead, then you know the drill. Your team works through areas to reach different safe houses. You'll find melee weapons as well as an array of guns. You're also tasked with a limited inventory, meaning you need to strategize with your squad about who carries what. All in all, it's a next-gen experience fans craved for years after stretching all they could out of two Left 4 Dead games.
What pleased me most in working on this review is the things that are different from the other games the creators made. Most notably, a card system that impacts the way you play each run with your team. Cards can impact things like how fast you reload and even your health. Corruption cards, on the other hand, provide you with additional challenges to spice up the gameplay. If you're running on the recruit difficulty, then these corruption cards are sort of fun little twists in the gameplay. Changes really kick in at the highest difficulty, "Nightmare", to the point of almost impossibility. Even the middle difficulty, "Veteran," can get downright brutal at times.
It is possible to play this game solo or without a designated team of friends. Matchmaking works well here online. Additionally, a campaign mode allows you take on hordes of Ridden with AI teammates. These teammates are really here to help you mow down Ridden and heal you. It's a good offering for solo players but certainly not the same experience as working with human teammates. A PvP mode, "Swarm," did little to make me want to explore the mode more. That said, the rest of the game offers quite a bit for fans of this style of co-op survival shooter.
Back 4 Blood Review Score
Image Credit: Turtle Rock Studios
I review games on a scale of 1-10; Back 4 Blood is an 8. The game does what it sets out to do so well, particularly given the expectations fans had for this release. If you haven't touched Left 4 Dead in awhile, then this feels like a natural modernization of the experience. Going back and comparing the two games more closely, Back 4 Blood is what we would have hoped a Left 4 Dead 3 might be. In particular, the deck-building card system works well here. Despite the difficulty curve being somewhat uneven in the harder settings, the game provides a decent challenge to co-op teams looking to mow down zombies.
There are some weird moments where you can't quite see enemies too well due to camera issues. I will note as well that matchmaking is good, but random teammates can make this tricky if you're not all on the same page. Playing solo is serviceable here and I'm happy it's an included experience. This game, as you might expect, is best when played with friends. If that's not your usual gaming style, then this might be a fun one to try on Game Pass, without the worry of regretting a purchase.
Available Now for Console and PC
Back 4 Blood is available now for PC, Xbox Series X|S and Xbox One, and PS4|PS5. If you enjoyed our Back 4 Blood review, then how about giving your own review below. Once you check out the game, come back and leave a 3-sentence review in the comments.
Thanks for reading Comic Years for all things gaming, comics, and pop culture.
A digital review copy was provided by the developer for the purposes of this review.
Featured Image Credit: Turtle Rock Studios
Taylor is the Gaming Editor of Comic Years and a lifelong fan of video games. He holds two degrees in Political Communication and wrote a Master's Thesis on resistance movements, race, and the exploitation of college athletes. His wife and two Toy Australian Sheppards keep him sane.
Leave a comment