Ark 2 Release Date Leaked: Spring 2025 Awaits!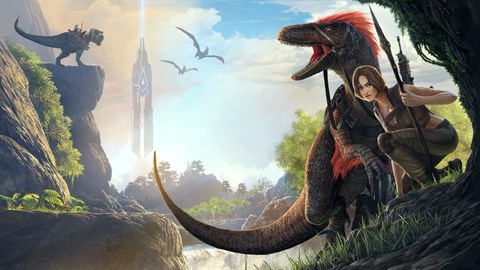 Well, well, well! Guess what, gamers? We've got a juicy tidbit of information for you today. Remember the long-awaited Ark 2 release date? It's been the talk of the town lately. And now, we've got a leak that suggests the game will be hitting shelves in Spring 2025! So, buckle up, and let's dive into this thrilling news.
First and foremost, this leak comes straight from Digital Domain's annual report. Yep, that's right! Digital Domain is a big-time visual effects company, and they've let the cat out of the bag. According to their annual report,
 "Digital Domain is assisting with the creation of several in-game assets. Digital Domain anticipates being intimately involved in all aspects of the project through the game's release in spring of 2025." 
Talk about a bombshell, right?
Now, before we get too excited, let's remember that leaks like these can sometimes be a little unreliable. However, it's hard not to get hyped about the prospect of the Ark 2 release date being just around the corner. So, fingers crossed, this information turns out to be legit!
As for the game itself, there's already been a ton of speculation swirling around. For instance, many fans have been discussing the potential new features and improvements that could be coming to Ark 2. Of course, we're all hoping for a more polished and immersive experience than the original game. So, keep an eye out for updates on that front.
Ark 2 Release Date and Information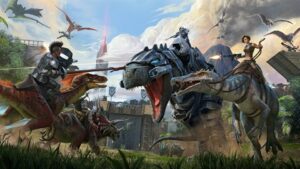 Image: Xbox
Furthermore, it's worth considering the potential storyline and gameplay. Will we see the return of familiar characters? Or will there be an entirely new cast to get acquainted with? Only time will tell. Nevertheless, we can't wait to discover what's in store in this exciting sequel when the Ark 2 release date rolls around. 
Additionally, given that Digital Domain is involved, we can expect some impressive visuals in Ark 2. After all, they've worked on numerous blockbuster films and other AAA games. So, it's safe to say that we're in for a visual treat when the game finally drops.
Clearly, this leak has certainly set the gaming community abuzz. Undoubtedly, many of us are eagerly awaiting more news on the Ark 2 release date. So, make sure to stay tuned for any further developments. And remember, Spring 2025 is just around the corner. Who knows what surprises are in store for us until then?
Alright, fellow gamers, that's all for now. We hope this little leak has brightened up your day. And if it turns out to be true, start counting down the days to Spring 2025!
Hi! I'm Arvyn, and I'm an English teacher from the UK. I've been teaching English online for over 4 years to students from all across the world and all ages. Outside of work, I'm a huge fan of reading, video games, and playing with my adorable kitties. See ya!
Leave a comment