Apex Legends Gaiden Event – Trailer Released!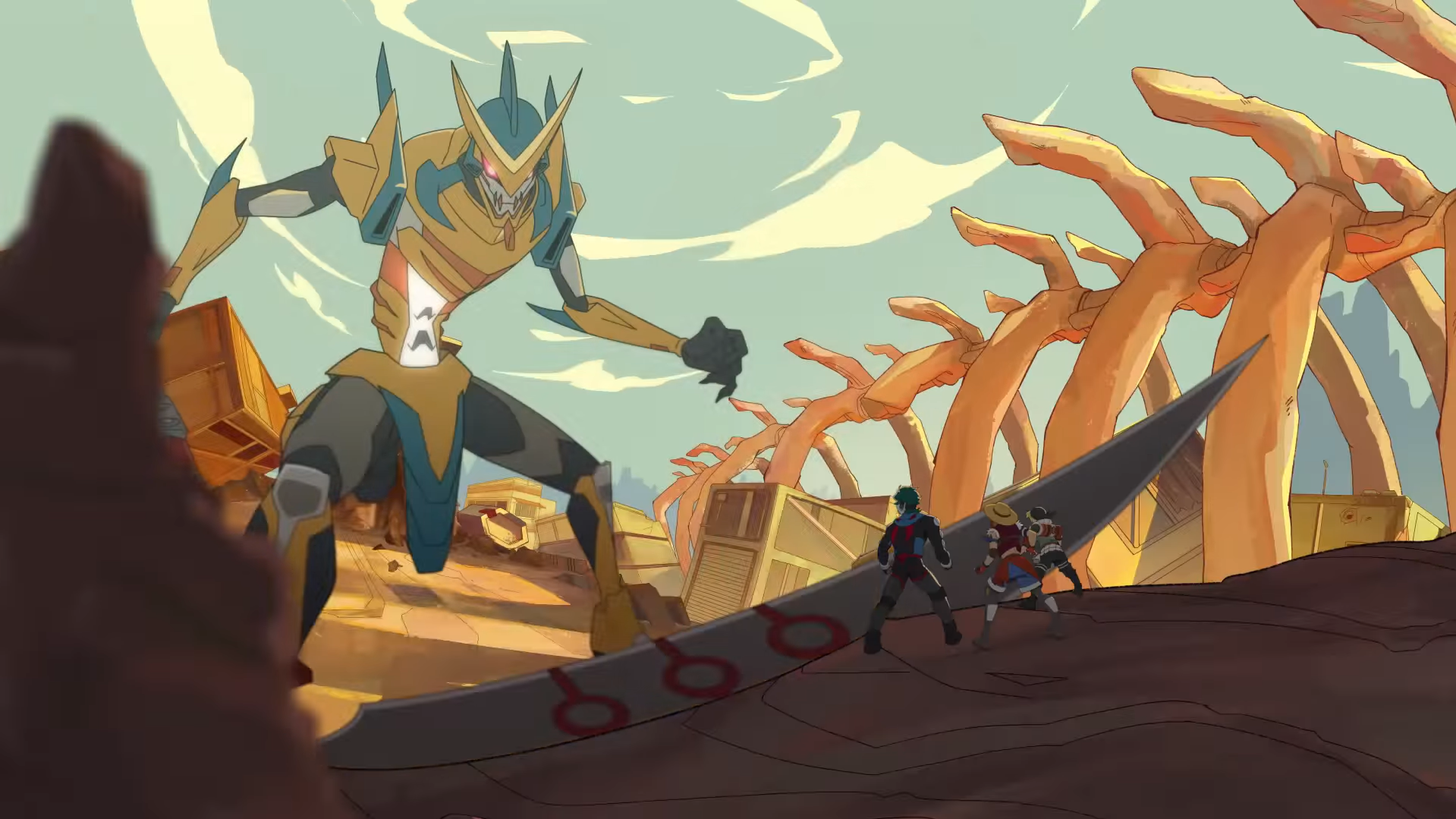 The Apex Legends Gaiden event just saw its official trailer released. The same goes for EA's official announcement. The event will start on the 19th of July and will last until the 2nd of August.
We won't see another Legend release, like Newcastle. But, there will be plenty of content to take on. The additions include cosmetics, a special game mode, and VTuber avatars. It'll be available for all Apex Legends platforms. But, we're not sure if it includes mobile.
So, make sure to read our tips and tricks to wreck your opponents!
The content splits into two weeks. Each one will have its challenge tier lists with unique rewards. Said rewards include character and weapon skins, charms, and more. Of course, you'll also get points for the battle past.
The event will introduce a total of 40 cosmetics. All of them revolve around anime culture. You'll see new clothes for Revenant, Octane, Mirage, and Wattson. The same goes for several weapons.
Apex Legends diving into the anime esthetic
Begin your epic tale in the Apex Legends Gaiden Event! ⚡

Battle your way through the Armed and Dangerous limited-time mode, collect themed cosmetics, and unlock Bangalore's Prestige skin. The fun starts today at 10 am PT 🌠 pic.twitter.com/Qq2xlVFPid

— Apex Legends (@PlayApex) July 19, 2022
The Apex Legends Gaiden event takes heavy anime influences. Fans will notice inspiration from One Piece and Naruto. Even the official trailer has the famous Japanese animation style. Of course, all the new skins draw the same inspiration.
For instance, we've got Octane and Wattson getting a One Piece and Naruto skin, respectively. Revenant's skin is obviously inspired by the classic Neon Genesis Evangelion. And, Mirage's skin comes from My Hero Academia.
We can see the Legends with their skins in the event trailer. The trailer really makes you wish for an Apex Legends anime series.
Following the Japanese style, we're also getting VTuber avatars. Right now, they're only releasing three. Users can set up Bangalore, Mirage, and Octane. Naturally, the avatars have their event skins.
What are we getting with the Apex Legends Gaiden event?
Firstly, the post states that Armed and Dangerous is coming back. This limited mode restricts players' loadouts and loot spawns for more action. Legends will only have access to sniper rifles and shotguns. 
The game mode will be available during the event's duration. And, it'll have World's Edge, Storm Point, and Olympus in the map rotation.
The event rewards split into two weeks. The first one has an epic skin for Fuse, a gun charm, and a skin for the 3030. The second week has a holospray, an event pack, and an Apex pack.
Of course, we also have event-limited items. It brings 40 cosmetics. We get Legend and weapon skins, holosprays, frames, and more. It'll also bring the Special Offers section. So, players can get discounts on bundles during the event.
Lastly, we have the aforementioned VTuber avatars. Players will have access to Mirage, Bangalore, and Octane. EA has also provided setup instructions for them.
Skins released with the event
The event features four legendary skins. They're for Wattson, Octane, Revenant, and Mirage. Respectively, they draw inspiration from anime series. That includes Naruto, One Piece, Neon Genesis Evangelion, and My Hero Academia.
They also have matching legendary skins for some weapons. Wattson's skin is for the Charge Rifle. Octane's is for the EVA-8. Revenant takes on the Flatline with his cosmetic. And, Mirage's matching weapon skin is for the Wingman.
Also, the event brings five epic skins to complement. They're for Seer, Bloodhound, Bangalore, Crypto, and Fuse.
Bangalore also has the latest prestige skin: Apex Commander Bangalore. You can unlock it by collecting all the Gaiden event items. Then, you can complete challenges for the skins' tiers. And, it comes with a unique new finisher move.
Leave a comment