Animal Crossing New Horizons Free Update and DLC Announced
We got a new presentation on Animal Crossing New Horizons. That's right, months after any substantial update to the game. If you frequently read Comic Years, then you know this game was my 2020 GOTY. That said, I haven't touched it more than once a week or so in months. That's because for all intents and purposes, the game stopped offering me anything to do. I hit the 500 hour mark, which is more than I can say for most games. Still, the sudden drop-off regarding lackluster new content sort of killed things for me. A new free update and DLC for Animal Crossing New Horizons is definitely going to draw me back in. Here's what we learned in the recent presentation from Nintendo.
Nintendo Announces Animal Crossing New Horizons Free Update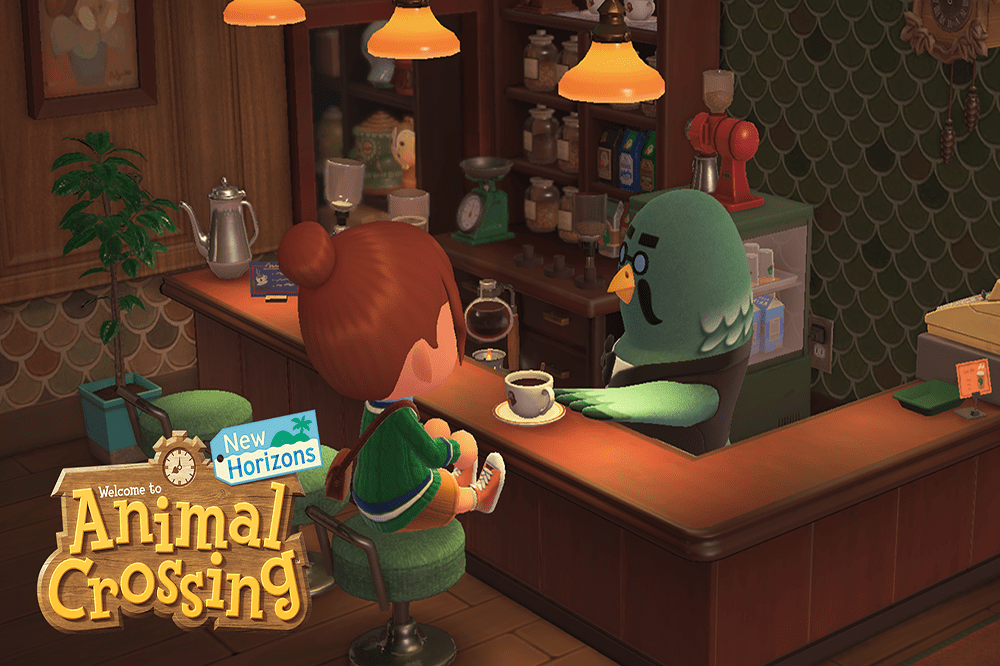 Image Credit: Nintendo
Let's start with the free update announced in the recent Nintendo presentation. The upcoming update will bring new facilities, characters, and support from Resident Services. As told by Nintendo, the update also introduces new gameplay mechanics. The main draw in the update is Brewster's Café. The Roost is a new location to take a relaxing break in and enjoy some hand-selected coffee. You may run into some island residents here, too. The café is going to exist within the museum. Nintendo went so far as to say Blathers is "overseeing" the café's operations, which is funny. You'l be able to invite amiibo card characters as well as online friends to sip a cup of Joe with you.
Another returning character makes his New Horizons debut in this free update. Kapp'n, the sea-faring turtle, hangs out at the pier now. He will take you to one of the remote islands accessible on his boat. Singing sea shanties the whole way, you'll arrive to find mysterious flora that's never been seen before, or islands with different seasons and times of day. Gyroids will also return, as will group activities run by Tom Nook to support a healthy lifestyle. Little details like this get me so excited to play this game again. There's even the introduction of growing vegetables to make your own food!
The last huge free update is Harv's Island receiving a renewal. With a little help from his friend Harriet, Harvey is organizing an open market. Characters like Redd, Saharah and Kicks will have shops here now. Returning favorites Reese & Cyrus will also host a shop. Their store will sell furniture customization that can't be done through DIY workbenches. Katrina will also have a booth to give you a fortune of the day. Harriet will also teach you 10 new hairstyles. That's a lot of free content! The best part is that DLC on top of the free update should expand Animal Crossing New Horizons in a huge way.
Animal Crossing: New Horizons – Happy Home Paradise DLC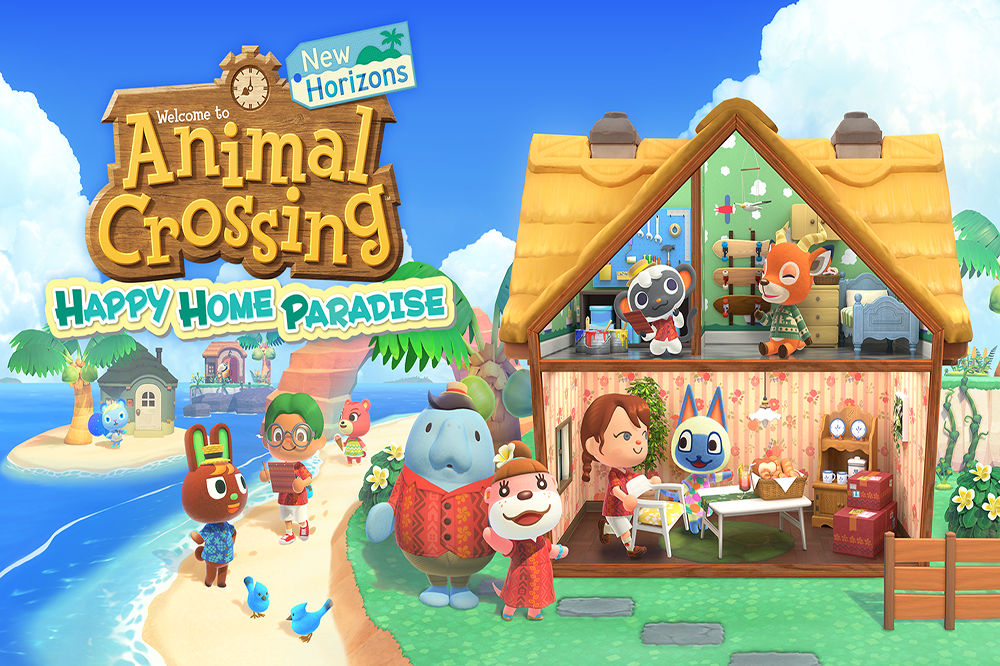 Image Credit: Nintendo
A big surprise to me was the announcement of Happy Home Paradise. The name of this paid DLC content harkens back to the 3DS title, Happy Home Designer, which allowed you to decorate homes for villagers. Here, the experience sounds similar. In this expansion, you'll join the Paradise Planning team, where you'll have the opportunity to design vacation homes for characters, with dozens of vacationers. Lottie returns and guides you through your new role. Clients with different dream vacation requests will visit a new resort area located in an archipelago and overview their requests. From here, you make their dreams happen!
As you gain experience as a designer, more furniture will become available. On the archipelago, you'll also see the island expand into a little community. It'll be up to you to design buildings like a school, restaurant and café. You'll expand your role to do cool new things such as recommending that two clients share a room together as roommates. Per Nintendo, techniques you've obtained through your work on the Paradise Planning team can also be used on your home island. Plus, if you give island residents souvenir chocolate from Paradise Planning as a gift, then they may become interested in what the archipelagos and vacation homes have to offer.
To expand who can visit the vacation island, Nintendo is bringing back villager amiibo cards. Like the Sanrio cards announced in a past Animal Crossing Nintendo Direct, new Animal Crossing Series 5 amiibo cards will expand who can come to your island. It's a nice bonus after months of stock issues with past runs of the cards.
The Final Animal Crossing New Horizons Free Update and DLC Release November 5
If you're happy to finally see a substantial update to the game, then let us know in the comments! Nintendo did announce that this will be the final update to the game's free content. I wonder if that means more paid DLC in the future is possible? Either way, I'm happy to see such a substantial update.
Thanks for reading Comic Years for all things gaming, comics, and pop culture.
Featured Image Credit: Nintendo
Taylor is the Gaming Editor of Comic Years and a lifelong fan of video games. He holds two degrees in Political Communication and wrote a Master's Thesis on resistance movements, race, and the exploitation of college athletes. His wife and two Toy Australian Sheppards keep him sane.
Leave a comment