Animal Crossing Disabling Special Event Time Travel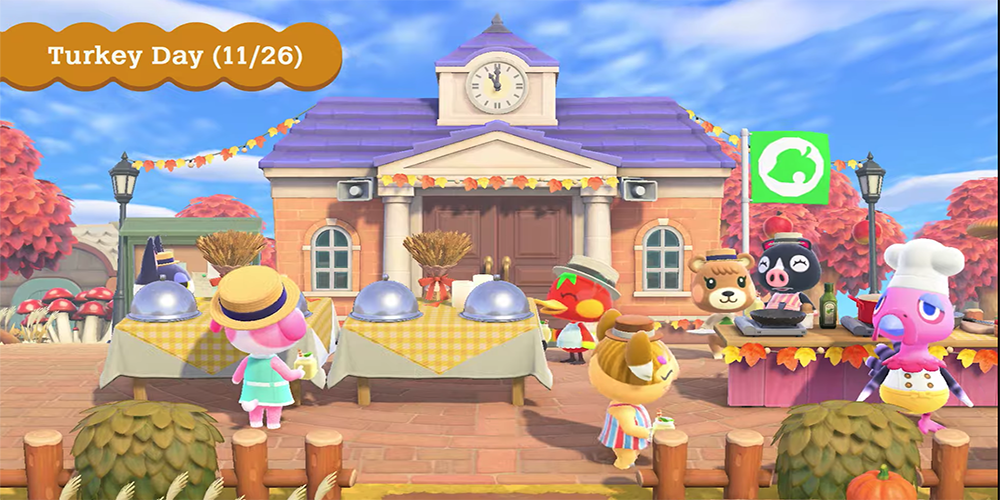 In Animal Crossing: New Horizons, a lot of players take advantage of the 24-hour clock mechanism to manipulate the in-game world. If you're having trouble waiting for a few days to see which flowers bloom, then you can skip the clock forward. It's not cheating; it's simply a way to use the game's central feature in terms of an ongoing, never-off game experience. Rumors circulated that Nintendo might alter the game to discourage time traveling for holidays. Halloween came and went, and nothing happened. Now, as we head into Thanksgiving and the winter holidays, it's finally happening. Nintendo is disabling special event time travel, but what does it really accomplish?
Why is Nintendo Disabling Special Event Time Travel in Animal Crossing: New Horizons?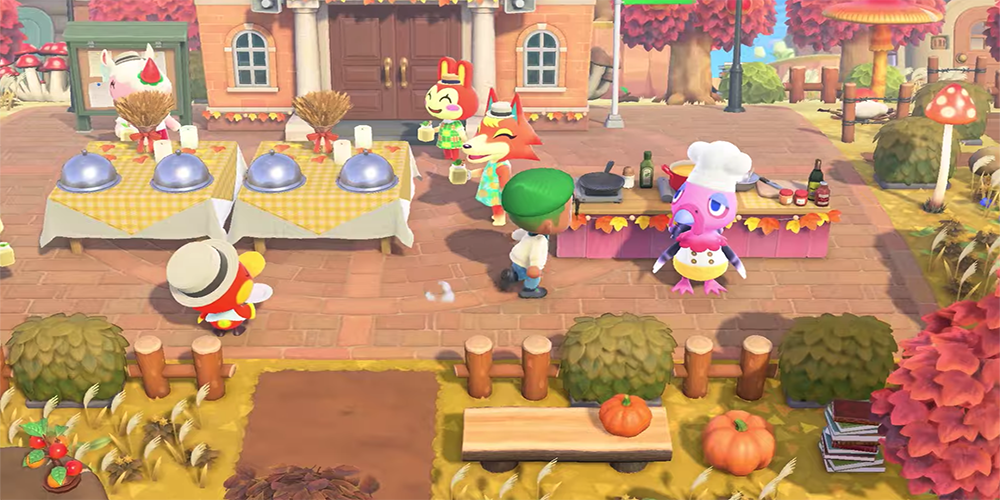 Image Credit: Nintendo
In the latest winter update for Animal Crossing: New Horizons, a ton of fun features came to the game. Two of the central additions are Toy Day and Turkey Day, the final holidays of the calendar year. These events, unlike normal days in the game, will not be accessible via time travel. Time travel in Animal Crossing is simply changing the time and date on the in-game clock to move forward or backward. It's a good way to get around waiting for things like new additions to your house. It's also a good way, in the past, for players to revisit holidays to obtain items they might have missed.
Turkey Day, taking place on November 26, and Toy Day, falling on December 24, will not permit you to revisit the festivities on those days. If you time travel back to November 26 on December 1, then you will find just a normal day occurring on your island. Clearly, Nintendo isn't a fan of players manipulating the game to reap rewards missed at the moment. I guess they can be frustrated with that, and even some players are too.
There is a strong "No Time Travel" sect of Animal Crossing players. Nintendo likely doesn't enjoy the spirit of the game getting altered, but here's how I see it. I don't time travel in the game, but if you want to, then go right ahead. Once the consumer buys the game, then let them play how they want to play. The patch notes make it seem that Nintendo does not see things that way.
Between stuff like this and the Save Smash debacle, Nintendo just always ends up coming off like a curmudgeon.
Featured Image Credit: Nintendo
Taylor loves to play video games in his spare time. He has two degrees in Political Communication and wrote his thesis on Marxism and the exploitation of college athletes. In his spare time, he loves spending time with his wife and two Toy Australian Shepherds. He's always got headphones in, and he's a diehard Cubs fan.
Leave a comment