2019 Video Game Wishlist – 5 Hot Holiday Titles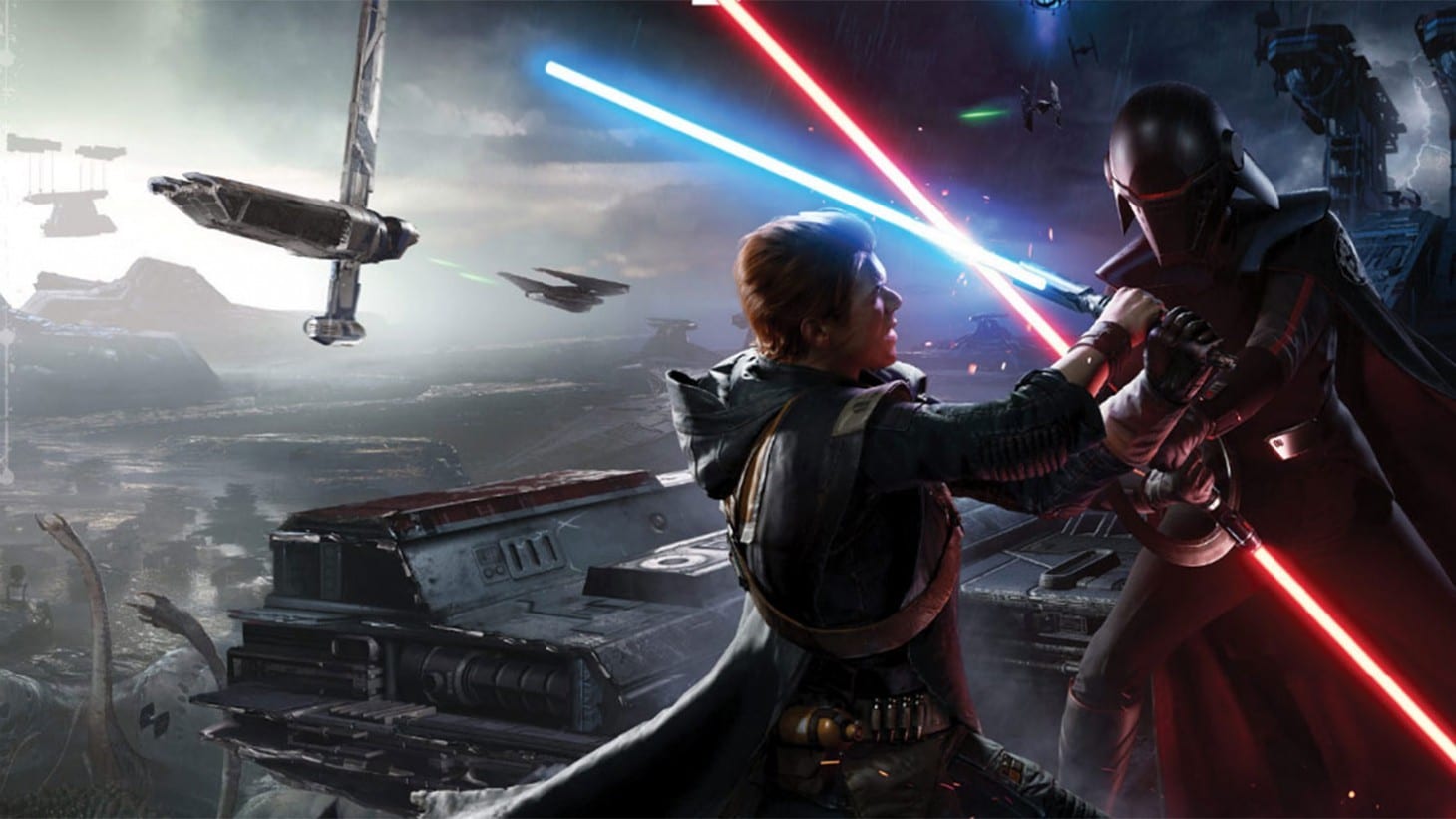 We're getting into the busy season in terms of new video game releases! It's almost as if the end of October arrives and the best games of the year start flying onto the shelves. It's exciting, bt a bit overwhelming. There's a lot to keep up with, and a ton of video games you don't want to miss are on the way. Be sure to keep this 2019 video game wishlist handy as the next couple months develop!
2019 Video Game Wishlist – Plan for the Holiday Season
As you plan for the holidays, you might want to watch out for these highly anticipated games that will surely top your 2019 video game wishlist. 
Star Wars: Jedi: Fallen Order (November 15th)

Image Credit: EA
EA and their ownership of the Star Wars license: name a more divisive duo. While Battlefront 2 ended up being a pretty wonderful game, its start was controversial. Now, EA is finally bringing a first person game to consoles. Jedi: Fallen Order is expected to be a divisive game. Early reviews of the gameplay videos that have been shown at cons are mixed. To me, it looks like it'll be a ton of fun. You'll notice in the game that there's a heavy influence: Dark Souls. Nearly every third person action game draws from a Souls-like presentation, proving the series' influence. Of course, this one has a huge plus: it's in the Star Wars Universe.
Think back 10 or 20 years, and there were a million and one Star Wars games on the market. Now, they're few and far between. It makes sense, for that reason, that so many are ready for this one to finally hit the shelves. Fallen Order is going to determine how EA's tenure with Star Wars will be judged. So far, it's shaky at best. One great game could change the tide, however. We'll see what's in store for this one on November 15th. 
Mario & Sonic at the Olympic Games: Tokyo 2020 (November 5th)
It's hard to overstate just how important the Olympics are across the globe. Even if you don't actively watch, the event is quite a feat and display of athletic prowess. Naturally, Mario and Sonic, two of the world's most iconic video game characters, need to get in on the action! The Mario & Sonic at the Olympics series is a great way to mix sports games and arcade style mayhem. The game is a bit deeper in gameplay than Mario Party, but not fully separated sports games in one. 
In a lot of ways, the series is a bit like a copy of its former games each time the Olympics comes around. This year, however, the game adds the ability to play as 8-bit versions of the characters. Given the history of Mario and Sonic as characters, as well as their friends and sidekicks, it should be a fun, nostalgic feature. You might need to wait until next July until the Olympics begin, but Mario & Sonic at the Olympic Games: Tokyo 2020 comes out November 5th. 
Call of Duty: Modern Warfare (October 25th)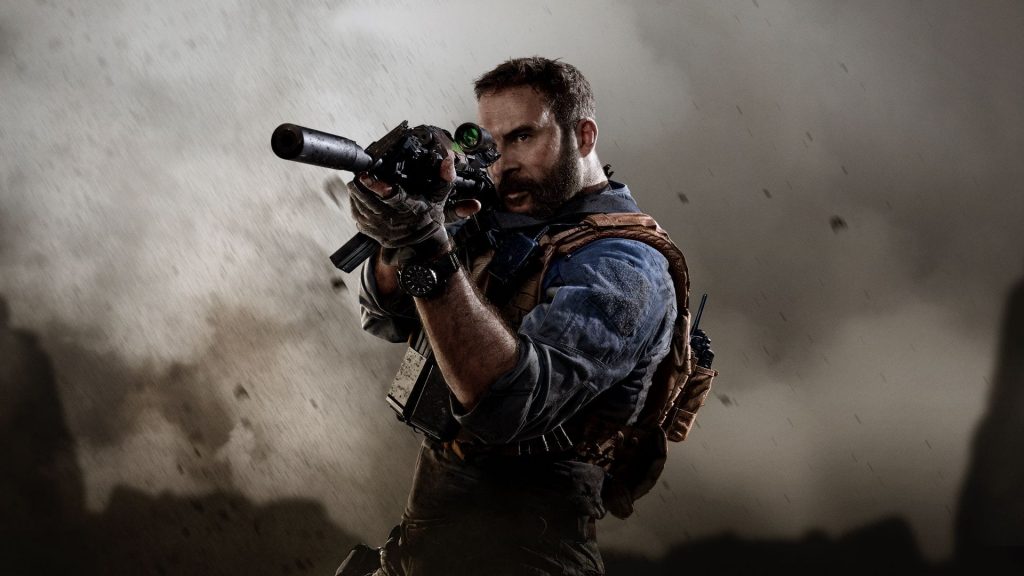 Image Credit: Activision
There are a lot of guarantees in the gaming world. For the last 15 years or so, Call of Duty has been a series you can count on in terms of consistency. There are plenty of people who dislike the games. Of course, they change very little from year to year, sometimes to the detriment of an entry. It's not necessarily a bad thing, however, given the massive multiplayer player base and millions of copies sold.
Modern Warfare (2019) is going to be a rebranding of sorts. The first Modern Warfare game is over 10 years old, and in a lot of ways, the series has changed. Battle Royale options are available now, as well as the emergence of the popular Zombies mode. Mix these in with the great modern-futuristic twist on a first person shooter as certain as any, and it should be another great year for Call of Duty. The game is coming out this week, so get your schedule in order to make time for some serious gaming. Take note: the download size of the game is expected to be above 175GB, so be sure you have room!
The Outer Worlds (October 25th) –  Possible 2019 Video Game Wishlist Sleeper Hit
The Outer Worlds is coming to consoles and PC via Obsidian Entertainment. The company's most famous game is Fallout: New Vegas, arguably the best game in the series. Now, a spiritual successor of sorts is coming out this week. You'd think that hype would be high, but people are quiet about this one overall. Especially with the latest drama that Outer Worlds 4K performance would be available for Xbox One X only. There could be some drama in the future too now that Obsidian is under the Microsoft Studios umbrella. For now, The Outer Worlds could be a sleeper hit for 2019. 
With Cyberpunk 2077 and the Final Fantasy VII Remake on the way next year, it's tempting to say that Outer Worlds is destined to underperform. Sales might be low, but Obsidian is a great company for RPGs and open world games. Luckily, we'll get our hands on this one sooner than later. The game releases October 25th. Better yet, if you have an Xbox One Game Pass subscription, you can play the game for free this Friday. 
Pokemon Sword and Shield (November 15th)
Image Credit: The Pokemon Company and GameFreak
Last but not least, we'll be getting the first original Pokemon game on the Switch this year. Pokemon Let's Go Pikachu and Eevee were good, but they were copies of the original games. Sword and Shield take the game to the UK, with a lot of new features. A crisis occurred when players found out not all Pokemon would be available in the game, but there are some reasons to be excited too! A huge one is the Gigantamax feature.
With Gigantamax, certain Pokemon can turn up to 30 times their size and battle with special moves. It looks wild in the trailers, and should spice things up like gym leader battles and rival showdowns. Favorite like Pikachu and Charizard are confirmed to get Gigantamax forms, and others should be available as well. Sword and Shield are available November 15th for the Nintendo Switch!
Comic Years is your go-to source for everything gaming, comics, and pop culture. What are you looking forward to playing most this holiday season? Let us know in the comments!
Featured Image Credit: EA
Taylor is the Gaming Editor of Comic Years and a lifelong fan of video games. He holds two degrees in Political Communication and wrote a Master's Thesis on resistance movements, race, and the exploitation of college athletes. His wife and two Toy Australian Sheppards keep him sane.
Leave a comment