2019 Surprise Gaming Hits – Did You Miss Out?
2019 is what we would call a lull year in gaming. As the final full calendar year before new consoles, nobody is releasing their heavy hitters. Of course, there are still some incredible games for every major console. The big story of 2019, in my eyes, is the number of titles that caught us by surprise. If you haven't been keeping up with the sleeper hits of 2019, look no further. 2019 surprise gaming hits actually rank highly on my soon-to-be-finished end of the year countdown. As
2019 Surprise Gaming Hits
These four titles aren't low-budget operations, necessarily. Nor were they games we didn't know were coming. When we're talking about 2019 surprise gaming hits, these are the titles we all enjoyed more than we expected. Plus, they're games we might not have even expected much of that took up a good chunk of our time. Whether it is a battle royale action title or being rude to strangers because, well, that's what geese do, here are four games to make sure you've played before the year is up.
Katana Zero (PC, PS4, Switch, Xbox One)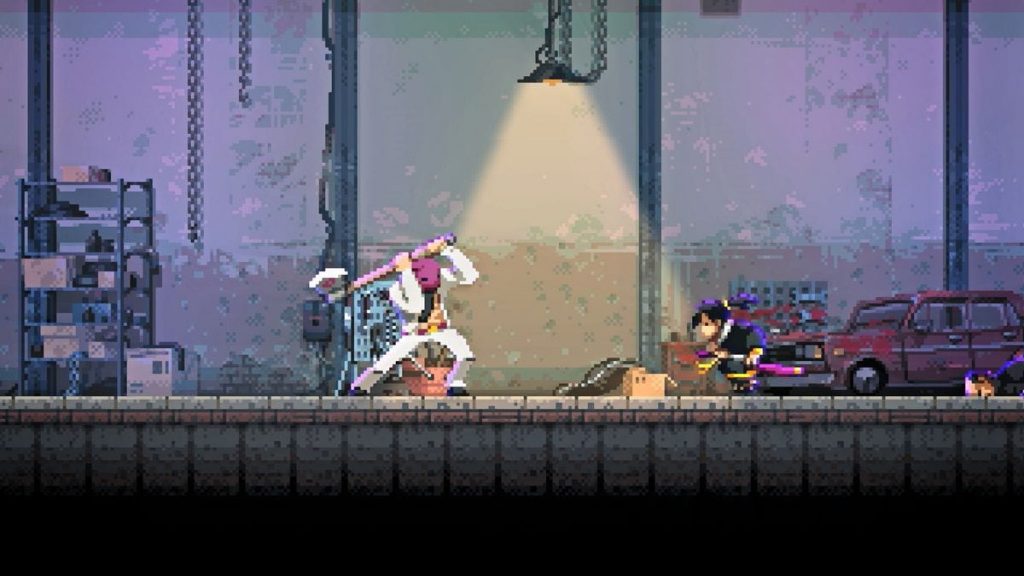 Image Credit: Devolver
Something about gaming is trending towards mental health awareness. We saw it in Celeste last year, and we see it in Katana Zero in 2019. The game focuses on someone who is essentially addicted to psychiatric drugs for their personal issues. The skepticism seen in the game towards medicinal help is shared by some in real life. We find too, in the game and in life, that even medication can't help the way some other methods can. The ability to talk to a professional makes all the difference. 
In typical Devolver Games style, the game involves insta-kill methods of combat, and is heavily stylized and quick. You can slow time, and levels are quite short. You do get to immediately respawn after death as well, so you can perfect your method of attack. Overall, it's a game unlike anything we've seen in 2019. Make sure to pick this one up when you see it go on sale, as Devolver Games usually does a sale during the holidays. 
A Plague Tale: Innocence (PC, PS4, Xbox One)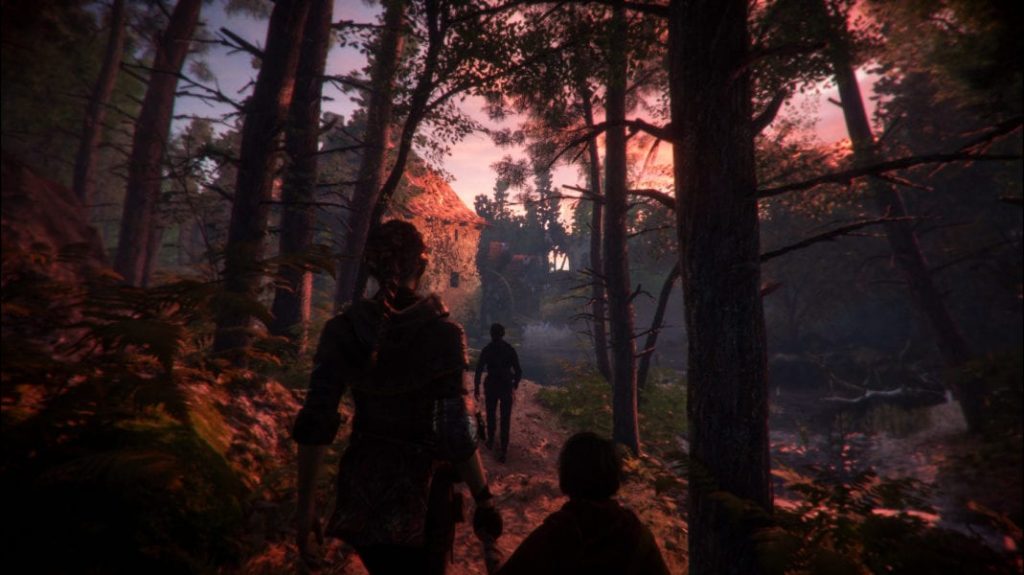 Image Credit: Asobo Studios
A big shock with A Plague Tale: Innocence is the fact that its most memorable moments are when you stop moving and playing the game. The scenery in this 14th century period piece puts you in a run for your life. The Inquisition is hunting down residents in rural France, and its up to you, a young girl, to protect your little brother from forces out to kill you. Luckily, you have a tool at your disposal: the plague.
Light attracts rats, which carry the plague and kill anyone on whom they feast. Using puzzle-like methods, you stealth-kill enemies from the darkness. It's extremely satisfying, and one of the more creative approaches to an action game I've seen in some time. 
Apex Legends (PC, PS4, Xbox One)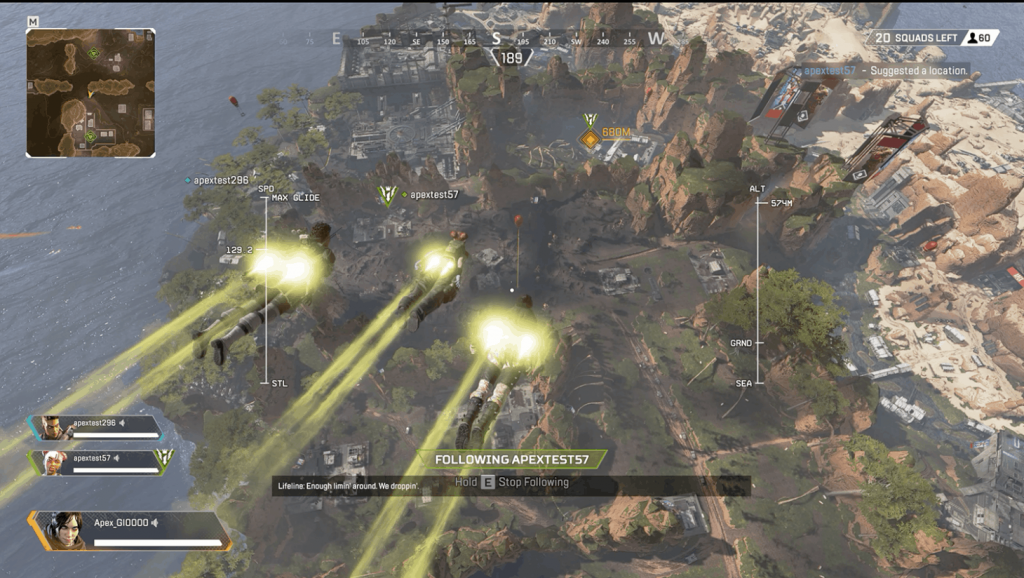 Image Credit: EA
Respawn is one of the few incredible devs under the EA umbrella that kills it every time they come up with something new. Putting a spin on the Fortnite model, Apex Legends is comprised of 20 3-party teams fighting it out until one squad remains. The fun thing about Apex Legends is it borrows the best things from a number of multiplayer shooters. For example, you choose characters, not unlike the hero-shooter Overwatch. It gives each match a bit of narrative, and helps form a closer bond with your character and squad. Not to mention, it's free.
Essentially, Respawn made a high budget game you'd usually pay $60 for, and then released it for free. Now, fans can get all the action they love from a Titanfall or Battlefield game, and play it over and over with numerous updates and improvements. It didn't' kill Fortnite, but I certainly prefer Apex Legends to its more cartoonish counterpart.
Untitled Goose Game (PC, Switch)
Image Credit: Panic Inc.
As a goose, your existence is primarily survival-focused. Find food, water, and shelter from the elements. Except we're forgetting that geese are kind of jerks. When developer House House realized just how fun it might be to be a goose wreaking havoc on unsuspecting humans, the rest wrote itself. You can steal things, hide things, and get chased to distract them from a path to their belongings. In the same way that Minecraft is relaxing, Untitled Goose Game is the ultimate unwind after a day of not being able to torment others. 
It's funny looking back at the announcements of Untitled Goose Game, because a lot of people assumed it'd do well. The thing is, the game went viral, and people with little gaming knowledge became aware of the game. It's unfittingly easy to assume the game is some simple sandbox title where you do whatever you want. The levels and areas in the title, however, are carefully constructed. Like a great platformer, you can see the attention to detail that goes into a game this seemingly simple. 
For that reason, I think it's safe to say Untitled Goose Game tops the list of 2019 surprise gaming hits. 
When to Buy these 2019 Surprise Gaming Hits
As mentioned above, this time of year is great for buying games because sales run throughout the winter and holiday season. Devolver is likely to do a sale on Untitled Goose Game around Black Friday, so be on the lookout for that. Also, remember Apex Legends is free, so no worries on purchasing that one! As far as Katana Zero goes, the publisher has been consistently putting the game on a 50% discount since its release. Add it to a cart and watch for a sale, which is bound to come around the holidays. Lastly, A Plague Tale: Innocence hasn't dropped below a 40% discount, but it's likely to happen again around the end of November. Every one of these games is worthy of your 2019 video game wishlist!
What are some of your favorite 2019 surprise gaming hits? Let us know in the comments! Comic Years is your go-to place for gaming, comic books, and pop culture!
Featured Image Credit: EA
Taylor is the Gaming Editor of Comic Years and a lifelong fan of video games. He holds two degrees in Political Communication and wrote a Master's Thesis on resistance movements, race, and the exploitation of college athletes. His wife and two Toy Australian Sheppards keep him sane.
Leave a comment